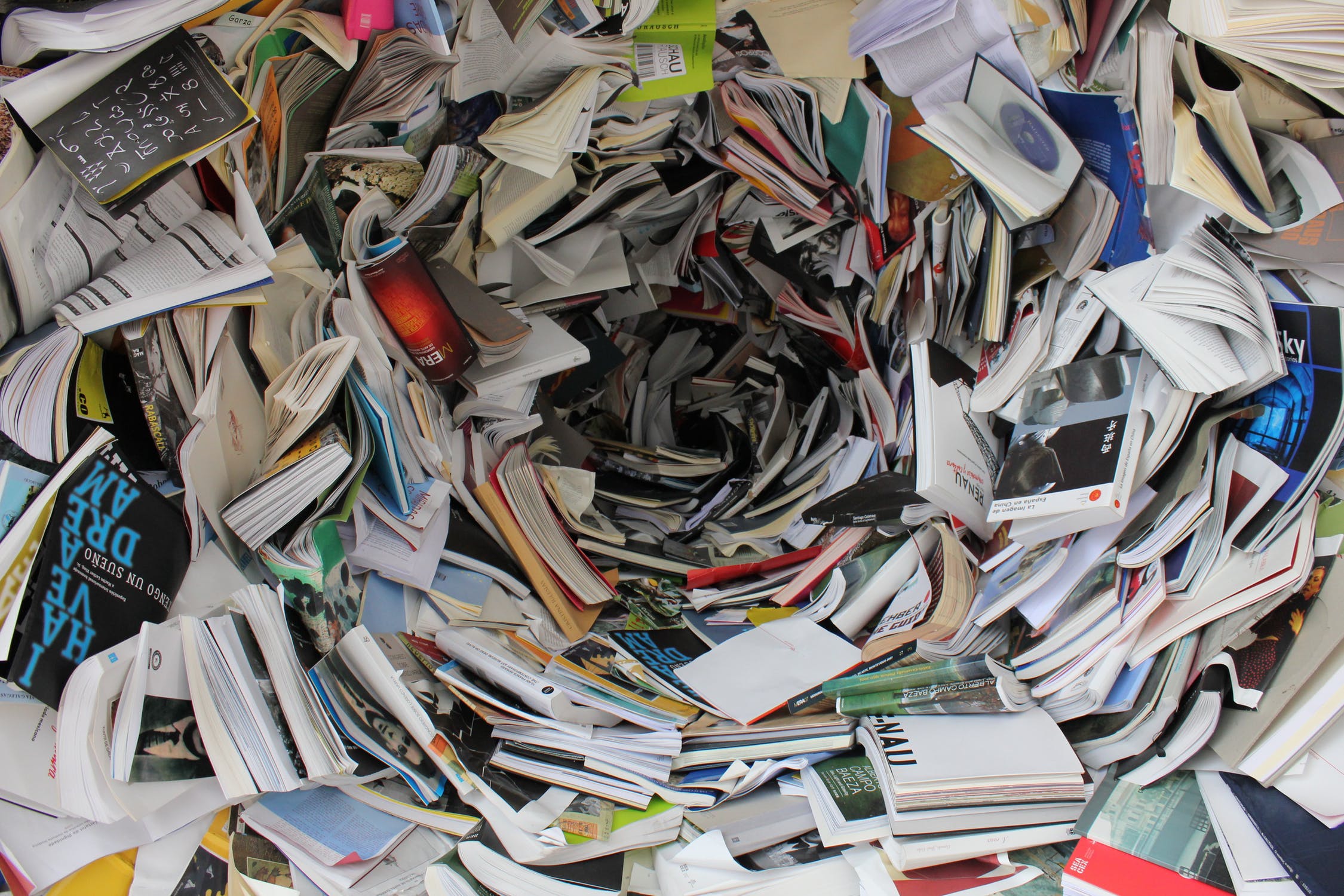 Commercial awareness in real-time: we pick out current events and discuss their impact on the legal profession.
A centrepiece of the training contract and pupillage interview is where the interviewer throws a current news item at the candidate and asks them to discuss the legal, ethical or commercial problems it creates. The interviewer might also ask about the risks and opportunities facing their own client base. Whatever the question, you need to be ready to show that you think about these problems astutely, and from the same perspective a lawyer would. Below, we take the news stories we think are interesting to a wannabe lawyer, and extract the legal and commercial problems. 
---
Bitpop
02 Mar 2021 | Harry Cerasale
Bitcoin, one of the many cryptocurrencies on the market, sent the investment world into a frenzy earlier this month after its market value surpassed $1 trillion. The digital currency has been trading at around $50,000 the past two weeks, compared to just $10,000 back in March 2020. Among the most recent high-profile investors are Tesla, who purchased $1.5 billion worth of the online currency, and software giant, Microstrategy, who made a $1 billion investment and whose CEO Michael Saylor predicted that Bitcoin's market value will continue to rise to an incomprehensible $100 trillion.
Whether the bubble of bitcoin bursts or not will be exciting to watch. However, the transformative potential of blockchain (the technology that underpins Bitcoin) is enormous, not only for the financial services industry, but for any supply chain in business. In an interview with Aly Simons, co-chair of Goodwin's tech M&A practice, she told us "Tech is pervasive of everything now – every company is a tech company." We live in an age of tech disruption, and where there is disruption, there's a role for lawyers.
Bitcoin is a great study for the role of the law: how should we regulate financial systems to balance security with opportunity? How should we regulate new ways of doing business? Blockchain's adoption is a certainty, so how do we monitor and prevent criminal usage in an encrypted system?
Podcast: Cryptocurrency explained
Podcast: Is legal education ready for the tech revolution?
So you want to be a FinTech lawyer?
---
Car wars
19 Feb 2021 | Harry Cerasale
Are Uber drivers self-employed, or do they work for the company? It's the question that's haunted the ride-hailing giant since two drivers won the right to be classed as workers in an employment tribunal back in 2016. Since then, the company has made three appeals to the decision: first to the Employment Appeal Tribunal, then to the Court of Appeal in 2018, and finally to the Supreme Court last year. Today the UK's highest court issued the last word on the matter: Uber drivers are workers!
The implications of the decision are enormous, not only for Uber itself (which is now legally obligated to provide basic benefits for their drivers including minimum wage and holiday pay), but for all other workers and companies operating within the lucrative gig economy.
The argument put forward by Uber, who were represented by Blackstone Chambers' Dinah Rose QC and Fraser Campbell, emphasized the company's role as technology providers and middlemen between the drivers and passengers. They also highlighted that drivers are free to work when they want, and as much or as little as they want.
This position was rejected by the court whose press summary outlines five key aspects of its judgement. Here they are:
"1) Where a ride is booked through the Uber app, it is Uber that sets the fare and drivers are not permitted to charge more than the fare calculated by the app.
2) The contract terms on which drivers perform their services are imposed by Uber and drivers have no say in them.
3) Once a driver has logged onto the Uber app, the driver's choice about whether to accept requests for rides is constrained by Uber.
4) Uber also exercises significant control over the way in which drivers deliver their services. One of several methods mentioned in the judgment is the use of a ratings system whereby passengers are asked to rate the driver on a scale of 1 to 5 after each trip. Any driver who fails to maintain a required average rating will receive a series of warnings and, if their average rating does not improve, eventually have their relationship with Uber terminated.
5) Uber restricts communications between passenger and driver to the minimum necessary to perform the particular trip and takes active steps to prevent drivers from establishing any relationship beyond an individual ride."
All eyes will now be on companies operating on similar models, such as Deliveroo and Pimlico Plumbers. This could have major implications for the employment contracts and structures of many businesses, who might soon be liable for providing many more rights to their workers. It's an exciting time for employment lawyers!
Employment practice area guide>
---
Vaccine nations
16 Feb 2021 | Harry Cerasale
The UK and Europe ran into their first conflict as independent entities earlier this month, after the EU attempted to trigger Article 16 of the Northern Ireland Protocol following a row over vaccine supplies. The argument centred around a claim that AstraZeneca was exercising preferential treatment toward the UK and was thus in breach of its contract with the bloc.
The move, widely seen as disproportionately aggressive, represented an attempt by the EU to prevent vaccines moving from the Republic of Ireland into Northern Ireland. Under the current terms of the Brexit deal, products exported from the EU to Northern Ireland should not be subject to any checks – a key and hard-fought sticking point of the final Brexit Deal.
Many anticipate future conflicts with the EU over the question of the 'level playing field.' Currently, both parties are bound by a set of standards and rules that prevent one undercutting the other in areas such as workers' rights and environmental standards. However, any deviation from these standards to gain competitive advantage will likely trigger retaliatory measures in the form of tariffs. Understanding this regulatory framework and its implications for businesses is a key part of a commercial lawyer's role.
---
#nofilter
14 Feb 2021 | Harry Cerasale
The lucrative relationship between the beauty industry and online influencers received a significant blow recently, when the ASA (Advertising Standards Authority) ruled against two ads from Skinny Tan and We Are Luxe, which featured influencers using exaggerated beauty filters to promote their products.
The ASA concluded that "because the filters were directly relevant to the performance of the products being advertised, they were likely to have exaggerated the efficacy of the products and misled consumers materially." The decision sets an interesting precedent because "historically rulings have focused on the use of post-production techniques for cosmetic products in advertisements," the ASA highlights.
It's yet another example of the challenge that rapid changes in technology poses for regulators and law makers. Companies with novel business models, such as Uber and Airbnb, have also produced some interesting, new legal conundrums. Airbnb was handed a victory last year when the European Court of Justice confirmed its status as an "information society service" rather than a real estate agency, thus avoiding the need to obtain a license. Similarly, the UK Supreme Court is set to issue a landmark ruling on the status of workers' rights for Uber Drivers later this month – stay tuned!
Intellectual property practice area guide>
Employment law practice guide>
---
Tunnel vision 
05 Feb 2021 | Harry Cerasale
Protestors who illegally dug a network of tunnels next to Euston station are in the process of being forcibly evicted, after an emergency application to the High Court to prevent their removal was rejected by a judge. The activists are protesting the environmental impact of the proposed HS2 rail line, arguing that its completion will result in the destruction of several sites of ancient woodland. The controversial project (which has faced many legal battles already), is one of several recent pinch points of tension surrounding the UK Government's commitment to tackle climate change. Recently, the government decided to postpone its Environmental Bill for the third time after it was first introduced in 2018, attracting criticism from opposition and environmental groups. Boris Johnson was also sharply rebuked this week for backing plans to open a new coal mine in Whitehaven, Cumbria.
Issues around sustainability and climate change are increasingly important to the conduct of business in the private sector. In the world of M&A, companies want to know the sustainability risks that come with an acquisition, while many private equity firms are now integrating comprehensive ESG metrics into their portfolios.
---
Booms and busts
05 Feb 2021 | Harry Cerasale
While the pandemic continues to wreak havoc on many sectors of the economy, in the world of capital markets, things are booming. 2020 was one of the best years on record for global IPO activity, with $331 billion raised across 1,591 listings. The momentum looks set to continue in London, which had its busiest January in 15 years, raising $33.1 billion from 126 floats worldwide. Among the most high-profile listings was iconic shoe-maker Dr. Martens, while the controversial trading app, Robinhood, and dating giant Bumble are due to go public later this year.
Financing business as usual is a priority for everyone. At a time when secured loans are riskier therefore costlier, bonds are an alternative. But the equity side is the interesting story: the pandemic is creating permanent economic change. 
Becoming a capital markets lawyer: the view from Davis Polk>
---
Flopshop
02 Feb 2021 | Antony Cooke
For any retailer that took a complacent attitude towards the online market, 2020 was their year of reckoning, if not, wrecking. Topshop was once top dog of the high street as a prime hangout for teens. But as so much of our social lives shifted online, Topshop just became another shop, and really not that Top, having attacked online retail without gusto and yielding its market share to savvier online players. So the news yesterday that Asos is buying out Top Shop is the natural conclusion to this story.
In any merger, new economies of scale and disjointed operations mean inevitable redundancies, but in this scenario, shifting a retail business online is expected to put an astonishing 2,500 jobs at risk, with only the 300 head office staff set to retain their roles.
M&A behemoths Slaughter and May and Freshfields are playing lead roles in this deal. Big public M&A transactions like this touch upon a slew of commercial practice areas; they're a handy case study for any student to learn about the life-cycle of a business, the complex commercial considerations (both operational and corporate), and the human cost. 
Employment law practice guide>
The mergers and acquisitions practice guide>
Restructuring and insolvency practice guide>
---
Gaming GameStop
29 Jan 2021 | Harry Cerasale
The company GameStop has been the unlikely subject of headlines in the financial world after a community of amateur traders coordinating on Redditt drove up the company's share price, and hedge funds that had taken 'short positions' on GameStop lost billions of bucks. The situation has drawn the attention of many prominent figures in the government and financial world including US House Committee on Financial Services member, Alexandria Ocasio-Cortez. AOC has called for an investigation into the trading app, Robinhood, after it banned small investors from buying stock in GameStop and other companies in a similar position.  Robinhood is also facing a classic action lawsuit from disgruntled investors.
Facebook has also attracted criticism after it disabled the activity of the 157,000-member group Robinhood Stock Traders. The debacle could have a significant impact on the future regulation of hedge funds and sets an interesting precedent on how to best protect capital markets from social media movements ganging-up on them and creating anarchy undetected. Issues of free speech and investor rights are thrown into the mix. As the democratising power of tech and social media marches on, what steps are necessary to shield markets from inevitable future attacks?
Investment management practice guide>
Capital markets practice guide>
Becoming a capital markets lawyer, with Davis Polk>
---
Fight for justice
29 Jan 2021 | Harry Cerasale
A coalition of women's organisations, including the Centre for Women's Justice and End Violence Against Women, has recently faced The Crown Prosecution Service (CPS) in the Court of Appeal, arguing that the CPS has failed to protest rape victims after a change in policy in 2016. The challenge comes amid a collapse in rape prosecutions which have been falling year-on-year since 2016. Many prominent figures in the legal industry have been arguing for years that the UK's criminal justice system is not fit for purpose and the CPS itself has suffered a 30% funding cut in recent years.
Rape cases are regarded as some of the most complex faced by the CPS, requiring the input of specialist lawyers that effectively strike a balance between the needs and rights of victims and those of suspects.
The Big Interview: The Secret Barrister>
---
Round 2
26 Jan 2021 | Harry Cerasale
The integrity of the United Kingdom took a blow yesterday when the SNP revealed plans to push forward with a second referendum in an eleven-point document, boldly titled: 'THE ROAD TO A REFERENDUM THAT IS BEYOND LEGAL CHALLENGE.' The plan, which can be read here, is set to put Holyrood on a collision course with Westminster, where the government has been abundantly clear with their refusal to grant another 'once-in-a-generation' vote. Amazingly, it seems that 2021 may be set to equal its predecessor in political upheaval.  Brush up on your constitutional law and get the popcorn ready.
---
Covid v. Goliath 
20 Jan 2021 | Harry Cerasale
Small businesses across the country received a much-needed morale boost when the Supreme Court ruled that the insurance industry must honor business interruption insurance policies. The ruling is set to cost the insurance industry hundreds of millions of pounds as they are now compelled to replace the income thousands of businesses lost when they've been forced to legally lockdown due to government policy.
Covid-19 and its impact on the legal profession>
---
Lease is more 
19 Jan 2021 | Harry Cerasale
In a sign that the legal sector is set to permanently embrace a culture of remote working, research published in the FT has revealed that law firms in London are planning to slash as much as 50% of their office space. However, not all firms are scaling back. For example, Freshfields have signed up to a brand-new office space at 100 Bishops Gate, while fellow magic circle firm Linklaters signed a contract in February last year to occupy 14 floors at 20 Ropemaker Street, effective until 2026.  
---
Covid-19 and legal practice areas
How the pandemic is affecting the major areas of legal practice
---
Free Speech  
19 Jan 2021 | Harry Cerasale
Twitter's decision to ban Donald Trump from its platform, while welcomed by many, has set a controversial precedent in the debate around free speech and the power of big tech companies to censor debate. Twitter CEO Jack Dorsey, wrote that: "I do not celebrate or feel pride in our having to ban @realDonaldTrump from Twitter, or how we got here. After a clear warning we'd take this action, we made a decision with the best information we had based on threats to physical safety both on and off Twitter." Was this correct? It's a debate that lies at the very intersection of the law, philosophy and politics, and a great subject for all your mooting lovers out there.  
First amendment, libel and defamation>
---
Biden his time
18 Jan 2021 | Harry Cerasale
The conduct of the new Biden administration is set to be vastly different to that of Donald Trump's and will have a significant impact on the legal sector. Some of the most important potential changes include:  
The USA's relationship with China. Under Donald Trump, the US pursued a hardline stance against China over concerns of trade deficits and intellectual property rights. If Biden chooses a more conciliarity approach, it would promote a more stable environment and encourage investment. 

 

The environment. Reversing Trump's controversial decision to leave the Paris Climate Agreement, the president-elect is set to invest $400 billion into clean energy research and innovation. Expect many firms to bulk out their energy practices in response to the surge in work. 

Have a look at the firms leading the charge here.

Regulation and enforcement. 

Mofo's managing partner Craig Martin tells us that: "It's quite possible that with a change in administration there will be a refocus on regulatory and enforcement matters that the current administration hasn't chosen to pursue."

 
It's worth noting that with control of both the Senate and House of Representatives, the Biden administration will find its ability to push through more radical policies is a great deal easier – stay tuned!

Podcast: interview with the lawyers behind the Biden-Harris campaign>
London law firms' privilege bias
18 Jan 2021 | Antony Cooke
In our annual survey of UK trainees' school backgrounds we found:
Half of UK trainees at the leading firms were state educated

The legal profession shows a strong bias towards privately-educated graduates, particularly in London

A pay gap emerges nationwide between state-schooled graduates and privately educated
Read the full education backgrounds analysis>
The Big Four Marching   
16 Jan 2021 | Harry Cerasale
The Big Four made further inroads into the legal industry when Deloitte absorbed tech and digital media firm Kemp Little in November last year. The acquisition doubles its legal headcount in the UK and makes the accounting giant an ever more attractive service to clients looking to have all their business and legal needs covered by a single outfit.
The mergers and acquisitions practice guide>
---
Fall of the Titans?  
15 Jan 2021 | Harry Cerasale
The enormous power amassed by the world's biggest tech companies Amazon, Facebook, Apple, and Google was decisively challenged last year when The US House Judiciary Committee released a long awaited and damning report into the state of competition in the digital economy. As well as accusing the tech giants of dangerously uncompetitive behaviour, the report contains several radical policy recommendations which could have enormous ramifications for the future of the technology sector.
Both Google and Facebook are now facing multiple and potentially ground-breaking lawsuits that have been issued by various coalitions of states, in what are set be some the most important rulings on monopolisation and antitrust regulation. 
Similar concerns have been echoed in other governments including the UK, where one report estimates that of the £14 billion spent on advertising in 2019, 80% was earned by just two companies: Google and Facebook. It points out that Google enjoys a more than 90% share of the £7.3 billion search advertising market in the UK, while Facebook has a share of over 50% of the £5.5 billion display advertising market. What are your thoughts? How much power is too much power?
The competition/antitrust practice guide>
---
Clifford Chance's global virtual internships
Sign up to our newsletter: build your commercial awareness
%MCEPASTEBIN%