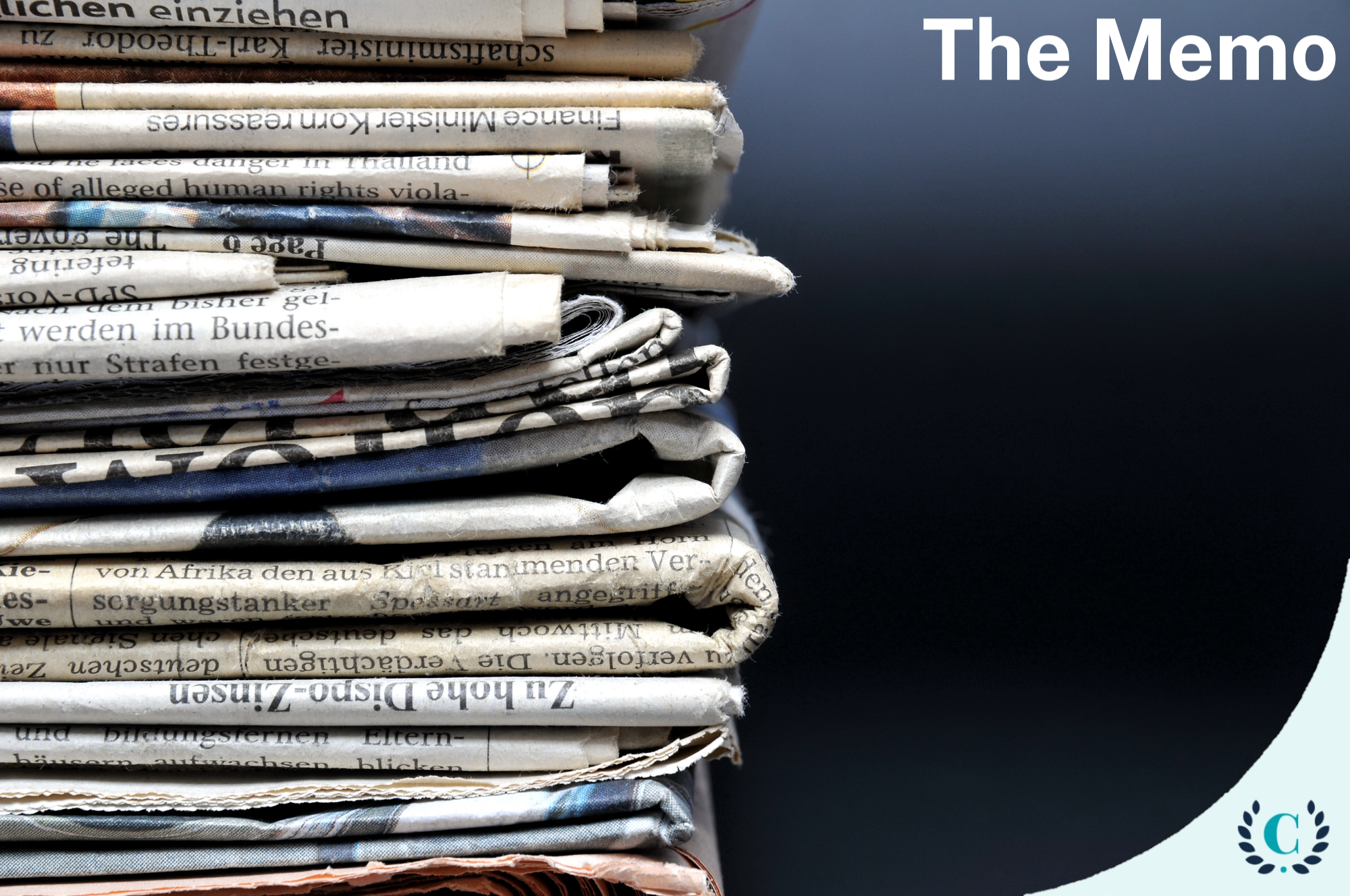 Commercial awareness in real-time: we pick out current events and discuss their impact on the legal profession.
A centrepiece of the training contract and pupillage interview is where the interviewer throws a current news item at the candidate and asks them to discuss the legal, ethical or commercial problems it creates. The interviewer might also ask about the risks and opportunities facing their own client base. Whatever the question, you need to be ready to show that you think about these problems astutely, and from the same perspective a lawyer would. Below, we take the news stories we think are interesting to a wannabe lawyer, and extract the legal and commercial problems. 
---

 Microsoft's $70 billion building block for the metaverse 
21 January 2021 - Isaac Hickford
No matter what the context, the biggest deal in the history of the tech and gaming sectors was bound to raise a few eyebrows. On the 18th January, it was announced that Microsoft – the creator of a generation of Xbox consoles – had agreed an all-cash deal of $68.7bn (£50.6bn) to purchase Activision Blizzard, the publisher of mega-titles such as Call of Duty, World of Warcraft, and Candy Crush. Activision Blizzard has almost 400 million monthly users, but its success has been overshadowed recently over allegations of harassment and sexual misconduct. Allegations that Microsoft will now be expected to navigate.  
The deal sees Microsoft settle into position as the third largest gaming company by revenue after Tencent and Sony, creator of the PlayStation console. Undeniably, the move constitutes a shift in the race for dominance in one of the largest and most important industries in the world, an industry expected to reach a global value of a quarter trillion dollars in the next few years. As part of the announcement, Microsoft indicated that the acquisition was a key building block in the race into the metaverse, an entire virtual reality that tech giants are competing to reach. With streaming site-style subscriptions to gaming platforms on the horizon, Microsoft are yet to confirm whether the games – currently available on both Microsoft and Sony consoles – will become exclusive to Xbox users.  
For lawyers in and around the entertainment sector, there's plenty to get your teeth into. Legal professionals interested in environmental, social and governance matters will be keeping a close eye on how Microsoft approaches cleanup operations in an era of increasing accountability. What's more, with the move pointing towards an ever more immersive online gaming environment, there are bigger questions around privacy and security in a future metaverse. Indeed, questions that are likely to play a part in shaping the future legal landscape of the entertainment sector.  
 New Year, New Lockdown? 
15 December 2021 - Taiwo Oshodi
Just in time for Christmas, the world faces down yet another new, highly transmissible, variant of SARS-CoV-2, designated 'Omicron.' Although the WHO's recommendation that countries implement 'the effective public health measures to reduce COVID-19 circulation,' whether we see a return of lockdown measures remains to be seen. The situation has sparked debate on the limits of government legislative overreach. Alongside a greatly accelerated booster vaccination scheme, the UK government has imposed legislation requiring mandatory face coverings in shops and on public transport, as well as requiring travellers returning to the UK to receive a negative PCR test. Despite a rebellion of 100 Tory MPs, parliament also voted to introduce vaccine certificates, mandating certain venues to check if a person has received both doses of their vaccine or proof of a negative test. 
As we saw at the start of the year, restrictions on travel are likely to have an impact on insurance practices, specifically in the tourism industry with Christmas holidays on the horizon. Not only are over-60s and people with comorbidities being recommended not to travel, but uncertainty over restrictions overseas and the future is already resulting in an uptick in cancellations. Litigation and bar practices are likely to prove more resilient in the event more restrictions are introduced, with the systems and infrastructures do conduct proceedings remotely much more established. However, as reported by the CPS, the backlog of criminal cases from postponements over the original lockdown periods is still likely to take years to clear. 
Both the WHO and British Medical Journal have renewed calls to waive the IP rights on the Covid-19 vaccines in order to accelerate global vaccination. New monoclonal antibody treatments such as GlaxoSmithKline's sotrovimab and Roche & Regeneron's ronapreve will also pose questions for life science practitioners: what will be the frameworks of regulation for these products; how will lawyers advise on these; and how will supply agreements with government bodies be negotiated? 
The end of protest? 

08 December 2021 - Joel Poultney
The right to protest is a fundamental pillar of any functioning democracy. Hard fought victories have historically come through the noisy and disruptive action that challenges state policy and power. Yet the means through which to challenge this power will fundamentally shift with the passing of the Police, Crime, Sentencing and Courts Bill. We interviewed several experts on the implications of the new amendments. Read the full article here. 
Corruption, climate, and controversy 
18 November 2021 - Isaac Hickford
It's been a busy couple of months in the world of business and politics, both on the world stage and here in the UK. For those with half an eye on the headlines, you'll know that many of these issues have significant legal implications. But for those of you with your heads in the sand, here's our roundup of some of the most important issues.
COP26
At the top of the pile is, of course, COP 26. 197 members of the UN Framework Convention on Climate Change met for COP26 in Glasgow at the beginning of November. The conference resulted in the first ever climate deal to contain an explicit reference to reducing the use of coal but stopped short of a commitment to phase out the use of coal entirely after opposition from India and China.
Coal is a significant contributing factor to global CO2 emissions, making up as much as 40% of the global total. Historically, participating nations are extremely careful to leave aspects of the agreements open to interpretation. As the first of such agreements to include any reference to the word 'coal' or 'fossil fuels', the pledge referenced a 'phasing down' of the use of coal, stopping short of the 'phasing out' that many see as necessary to reducing global temperature rise to 1.5°C. As a general rule, the agreements that result from the conferences are not legally binding, but the meetings shed light on important human rights aspects of the climate crisis. In the legal profession, increasing trends in climate law and climate litigation are an inevitable part of what is to come, placing an emphasis on the need for firms to equip legal professionals with resources and expertise in this rapidly developing sector. Expect expanded infrastructure and renewable energy departments.
UK Government Corruption Claims
The UK government has had its hands full on the domestic scene. The Prime Minister faced allegations of corruption in early November over his handling of the scandal surrounding Conservative MP Owen Patterson. After being found guilty of breaching lobbying rules, the government initially blocked Patterson's suspension, initiating plans for a Conservative-dominated committee to re-write House of Commons sleaze rules. This was followed by a swift U-turn, after the decision was met with widespread anger and criticism from opposition parties and the general public.
This comes at a time of increasing pressure on the government. Conservative MP Geoffrey Cox faced questions this month after it emerged that he had conducted paid meetings via video call from his parliamentary office. While it is perfectly legal for MPs to have second jobs, the parliamentary code of conduct states that members should not use public resources – such as their parliamentary offices – for personal financial benefit. Many are now calling for stricter, legally binding rules to regulate the house.
Google and the Supreme Court
On November 10th, the UK Supreme Court dismissed a claim brought against Google in a landmark case relating to the illegal tracking of iPhone users. The claim, brought against Google by the former director of Which?, sought billions in damages over the alleged use of health, ethnicity and financial data gained through Apple's Safari web browser between 2011 and 2012. This, it was argued, continued even when users had opted not to have their data tracked in their privacy settings. The resulting damages would have been one of the largest fines in the history of the sector.  
The ruling is one of immense significance for the way data protection is enforced in the UK. For companies in breach of data protection laws (pre-GDPR), the breach in of itself is not sufficient to warrant a claim of compensation unless it has caused identifiable damage to the individual. This of course has implications for potential claims moving forward. For lawyers in the tech and IP sector, the Supreme Court's decision may prevent a potentially rapid rise in class action suits brought against businesses.
David's Law
When Conservative MP Sir David Amess was killed during a constituency surgery on the 15th October, it cast light on an increasingly toxic environment for public figures in the UK. Several high-profile cases in 2021 have brought online abuse to the forefront of public discourse, and the vulnerability of MPs to threats on social media has prompted campaigners to call for change. In the time since Amess' death, Boris Johnson has been under pressure from backbench MPs to enact 'David's Law' – a measure to end anonymity for those abusing public figures on social media platforms.
The proposed move is a controversial one. Pseudonyms undoubtedly make it easier for online trolls to escape prosecution for threatening or abusive behaviour towards public figures. The problem with removing these pseudonyms, however, lies in the potential it has to prevent whistle-blowers from coming forward. The debate sits in the context of a much wider discussion around the extent of the responsibility that social media platforms have to monitor online abuse. In May, the UK government published an online safety bill, which introduced new obligations on social media companies to monitor and remove illegal and harmful comments on those platforms. The bill - to be enforced by the UK communications regulator Ofcom – itself generated controversy over the challenges posed by defining 'harmful content.'
Technology and the law landing page>
Hollywood and the Hybrid Release
19 October 2021 - Isaac Hickford   
This month, the short and bitter legal dispute between Scarlett Johansson and Disney was brought to a close. The spat can be traced back to March when Disney announced that the latest Marvel blockbuster Black Widow – a film based on Johansson's character - would be made available for rental on the streaming platform Disney+.  The release of the film coincided with its release in cinemas, resulting in a record 67% drop in the film's box office performance in its second week. At the same time, the film generated $60 million in streaming purchases within the first 20 days of its release on Disney+. 
With Johansson's salary determined by the film's box office performance, a multi-platform release constituted a substantial loss of potential earnings. By July, Johansson had filed a complaint in the Los Angeles County Superior Court, arguing that the release constituted a breach of contract. The dispute has shed light on an ongoing point of tension in the industry. Hybrid releases offer an attractive solution for studios looking to navigate cinema closures during the pandemic. Warner Bros lit the touch paper at the end of last year when it announced that all of their 2021 releases would be multi-platform, resulting in multiple threats of legal action. 
With a wedge now driven between the studios that produce new releases and the actors that star in them, the threat of further legal fallout over the hybrid model looms. Lawyers working in the industry could be in for a busy year, with the dispute likely to have wide-ranging implications for the way talent contracts are negotiated and compensated moving forward. 
Sports, media, and entertainment law >
 Falling temperatures, rising bills
11 October 2021 - Amy Howe 
Government plans to slash universal credit payments by £20 a week - totalling £1,040 annually - have attracted widespread controversy. The proposed cuts are the removal of the £20 uplift introduced by the government to aid low-income households with financial struggles during the pandemic. In conjunction with the current energy crisis faced by the UK, estimates suggest that millions of families will be plunged into fuel poverty.   
Many smaller energy suppliers have now collapsed due to the sharp increase in energy market prices, forcing consumers onto pricier deals with alternative suppliers. In the last two weeks, energy suppliers Green and Avro have dissolved, and many others are expected to follow suit. In addition, the consumer price cap (a mechanism in place to protect consumers from high energy bills), was recently raised by 12%. New estimates suggest that the average household will now be charged £1,277 annually, while households with higher consumption could see prices soar to £2,000.  
Lawyers operating in the energy sector are in for a busy few months as they wrestle with the various commercial, legal, and regulatory ramifications associated with the crisis, including managing the restructurings of insolvent companies and redrafting contractual agreements. The crisis occurs against a backdrop of structural transition in the energy sector, as companies and governments move away from fossil fuels in favour of sustainable energy sources.  
The future of legal aid 
US sprinter and gold medal favourite, Sha'Carri Richardson, made headlines earlier this month when it was announced that she would not be competing at the Tokyo Olympics after receiving a one-month ban from the World Anti-Doping Agency (WADA). Despite booking her place at the games during the US Olympic trials, Richardson tested positive for marijuana, a substance that falls under WADA's list of banned substances.

The use of drugs in sport has long been a legal grey area. In the US, possession of anabolic steroids – synthetic hormones resembling testosterone – is a federal crime. Of course, cannabis is not an anabolic steroid and research suggests there is no real evidence that marijuana provides athletes with any physical advantage. But crucially, WADA's list extends beyond the use of what we call 'performance enhancing drugs' (PEDs), to include recreational substances such as marijuana. Under anti-doping rules, the list of banned substances extends to any that fulfils the following criteria
It has the potential to enhance an athlete's performance

 

It poses a risk to the athlete's health

It violates the spirit of the sport
The World Anti-Doping Agency was formed in the late nineties, funded by a combination of sporting bodies and national governments. This partnership ensured that WADA could rely on governments to introduce legislation to prevent the sale and distribution of banned substances. This year, the agency reduced its ban for recreational cannabis use from two years to a matter of months but calls to remove marijuana from the list of banned substances are increasing, and a number of athletes have campaigned openly for its removal. What complicates things further is that in the state of Oregon - the location of the US Olympic trials - the recreational use of marijuana is legal (in fact, Oregon was the first state to decriminalize the use of cannabis in 1973).
Crucially, Richardson's ban comes at a time of transition in the United States. 2021 saw the legalization of cannabis in five states including a recent decriminalization in the state of Louisiana. The result is a booming industry, which by one estimate is worth over $13 billion. Many law firms across the country now have dedicated cannabis law teams that are seeking to capitalise on the boom.  Whatever the relationship between anti-doping regulation and cannabis moving forward, it will undoubtedly be influenced by wider perceptions of marijuana in the US, including its commercial potential. 
The Ticking Clock
22 July 2021 | Harry Cerasale
It's been a month of mixed news on the subject of the environment and climate change. Starting with the bad: several record temperatures have been recorded in the Western hemisphere including in British Columbia where temperatures reached a scorching 49.6C. Similarly, in Death Valley, California, The US National Weather Service recorded temperatures of 54.4C, which if officially verified, would be the highest recorded in the history of Earth. These bleak statistics are even more stark in light of recent revelations that the G20 states subsidised fossil fuels by $3 trillion since 2015.
The good news is that The UN Convention on Biological Diversity has released its much-anticipated plan to reverse the destruction of ecosystems across the world. The plans are expected to be elaborated on at the COP15 Biodiversity summit in China, due to take place later this year. It includes pledges to: eliminate $500 billion of government backed subsidies that are harmful to the environment; protect at least 30% of the world's land and sea areas; and close the financing gap needed to implement the changes by up to $700 billion per year.
The vast sums of money required to fund the battle against climate change and ecological collapse will require enormous cooperation between public and private parties, as well as novel financing arrangements. Law firms will certainly have a role to play and many of the largest firms already have already established multi-disciplinary climate change groups that are helping to mitigate the threats and maximise the opportunities climate change poses for their clients.
The Post-Carbon Economy with Norton Rose Fulbright>
Environment practice area guide>
---
LGBTQ+ and the law: the challenges ahead
7 July 2021 | Harry Cerasale
As Pride celebrations come to an end, we're taking a break from commercial awareness to shine a spotlight on some of the legal barriers that still confront members of the LGBTQ+ community around the world. As reported by Stonewall:
72 countries still criminalise same-sex relationships.

The death penalty exists for homosexuality in eight countries.

More than half of the world's countries do no protect LGBTQ+ people from discrimination in the workplace by law.

Many countries, including many in Europe, still require trans people to undergo sterilisation.
In the UK:
Gay men were prohibited from donating blood until last month and can only do so now if they have been in a monogamous relationship for the past three months.

Non-binary people are not legally recognised.

Married trans people need permission from their spouse to get a GRC (Gender Recognition Certificate)

Despite government promises, the dangerous practice of conversion therapy is still to be banned in totality.
The application of law in this area has long involved a complex debate between philosophy, ethics and morality - fluctuating elements that are shaped by time and place. 
What is important to reflect on as Pride month concludes is the way in which the rule of law is still used to restrict LGBTQ+ human rights in many states. Closer to home, while legal progress has been made over the last twenty years, there is still work to be done to ensure all identities and experiences represented by the LGBTQ+ term are protected and best served by the law. 
24 Jun 2021 | Harry Cerasale
One of the most enduring legacies of the Covid-19 pandemic will be the impact on working culture. Paying huge premiums on office spaces in the City no longer seems to make business sense in a world where many people have proved they can work productively at home. Many businesses, including law firms, are trying to wrestle with the new reality and are in the process of drawing up new plans that reconcile the flexibility of working from home with the various benefits of coming into the office. Our own research suggests most firms will opt for a hybrid approach, with lawyers and trainees getting the options to work from home for two to three days a week. Across the pond, investment bank Morgan Stanley made headlines announcing it wouldn't allow staff to return to its offices unless they were fully vaccinated.
In the UK, a recent leaked report suggested that the government was considering legislation that would give workers the default right to work from home, as opposed to having to request the arrangement with their employer as the law currently stands. The plan has been met with fierce opposition from the Confederation of British Industry who cite the difficulty of training new recruits and the potential impact of fewer people working in city centres on cafes, restaurants and other businesses. Whether it's advisory work or disputes, we expect it's going to be a busy time for employment lawyers!
Employment practice area guide>
---
Salary wars
16 Jun 2021 | Harry Cerasale
If any proof was needed of a financial boom in the legal sector, one need only peek across the pond and look at the latest pay war that is ensuing among the top firms. Elite New York outfit Milbank fired the first shot, announcing that its first-year lawyers would now be paid an eye-watering $200,000 a year. As if that wasn't enough dollar, Davis Polk returned fire and upped the ante, announcing they would be raising the starting pay for associates in its 2021 class to $202,500. Petty? Maybe. Sending a message? Most definitely. We expect many of the top firms will soon follow suit. London NQs at some firms have their salary pegged to the dollar and so will also benefit: by today's exchange rate they'll be at £141,702. 
What effect is this having in the City? In a bid to ensure they can continue to attract top candidates, magic circle firm Clifford Chance has re-upped its NQ pay to £100,000 after a Covid-prompted dip. Certainly nothing to be sniffed at, but still a huge £40,000 below what's on offer at its US peers. You may well hear that UK-based outfits provide more work-life balance than their Transatlantic rivals, but the true picture's a little more complex than that.
US firms have long been making inroads into the UK market and are continuing with growth strategies that are underpinned by aggressive lateral hiring. Research from The Lawyer has revealed that the lawyer headcount of US firms in the UK is now at a record level. Although the legal market remains generally buoyant and healthy, thanks in part to Covid-19's novel problems attracting plenty of resultant work, this long-term trend could spell trouble for UK firms if their profit margins continue to fall behind those of US rivals.
---
Fly like a G7
9 Jun 2021 | Harry Cerasale
All eyes will be on Cornwall this Friday as the leaders of the G7 countries (as well as invited guests Australia, India, South Korea and South Africa) meet to address the litany of emergencies facing the planet. Developing a global manufacturing capacity for vaccines and robust infrastructure to deal with future health emergencies will be a top priority, as will mapping a new system of international corporation tax. Following proposals first made by President Biden last month, many expect the G7 leaders to back a global minimum effective corporate tax rate of 15%. Tackling climate change will also be a high priority for leaders who will return to the UK in November for the 2021 United Nations Climate Change Conference, also known as COP26.
The conference's goal is to secure pledges for global net zero emissions by the mid-century, prevent a temperature rise exceeding 1.5 degrees, and commit governments to protecting key ecosystems. To that end, the conference is pressuring developed countries to mobilise a minimum of $100 billion in climate finance. Former Bank of England governor Mark Carney is also heading up the Glasgow Financial Alliance for Net Zero (GFANZ), which has bought together over 160 firms – collectively responsible for  assets in excess of $70 trillion – to  help coordinate efforts in the financial sector to bring emissions down to net zero.
If the rhetoric is backed by solid legislation and meaningful reform, it would represent a triumph for the forces of globalization and would also have a huge impact business across the world. The energy sector will naturally be subject to the most pressure to change. To give an example of the power of the law, a court in the Netherlands recently ruled in a landmark case that the oil giant Shell must cut its CO2 emissions by 45% by 2030.  What's clear, and has been demonstrated time and time again in recent history, is that periods of great change prove to be a boon for the commercial legal industry where businesses rely on law firms to negotiate new regulatory and commercial landscapes.
Regulatory practice area guides>
Environment practice area guide>
The Post-Carbon Economy with Norton Rose Fulbright>
How Covid-19 is affecting legal practice areas>
---
The Regulatory Genome Project
25 May 2021 | with Macfarlanes
Led by the University of Cambridge, the project's aim is simple: use machine learning to sequence the world's repository of regulatory text.
Confused? Read all about this cutting edge technology, and where lawyers fit into the picture...
---
Post maligned
20 May 2021 | Harry Cerasale
The announcement that the current inquiry into the Post Office's Horizon IT scandal will be given statutory status is the latest dramatic chapter to unfold it what some commentators believe to be the largest miscarriage of justice in UK history. The inquiry will now have new powers to compel witnesses to give evidence; the SRA has also announced it is reviewing the role that lawyers may have had in any potential wrongdoing.
At the heart of the scandal is Horizon, a computing system introduced by the Post Office in 1999 to computerise transactions across thousands of its branches. At the time, it was the biggest non-military computer project in Europe. However, inherent faults in the system soon started to record random discrepancies and losses, much to the confusion of local branch managers or 'sub-postmasters'. In the fourteen years that followed, between 700 and 900 sub-postmasters were falsely prosecuted and convicted by the Post Office on the grounds they were responsible for the false shortfalls being reported by Horizon. Many were coerced into pleading guilty, served prison time and were made bankrupt as the Process of Crime Act was exercised aggressively to recover 'losses' from their personal assets. The Court of Appeal has now moved to quash the convictions of 39 postmasters in a landmark judgement that is expected to see other victims step forward. Justice Holroyde confirmed that Post Office 'knew there were serious issues about the reliability of Horizon.' The government has also recently stepped in to help support the Post Office in its efforts to compensate victims.
With computer systems and AI gaining more and more control over our lives – whether its allocating A-Level results, driving vehicles, or economic forecasting – litigation is inevitable wherever reality fails to live up to the promise. Writing for the Financial Times, John Thornhill is shrewd in his observation that 'the [Post Office] affair highlights the dangers of humans blindly accepting the output of automated systems as reliable evidence.' Tech like this is also changing how lawyers do their work, but care must be taken to ensure that accuracy and trust is not sacrificed at the altar of efficiency and cost-saving.
Technology and the law landing page>

Technology, telecoms and outsourcing practice area guide>
Litigation practice area guides>
---
Over-mine crypto; undermine the green revolution
14 May 2021 | Michael Bird
The extreme volatility of cryptocurrency was on display once again this week: Tesla CEO Elon Musk, who's been a vocal champion of Bitcoin in the past, sent its value plummeting with the declaration that his company would no longer accept the cryptocurrency due to its damaging environmental impact. Crypto's questionable green credentials have become a common stick to beat the concept with. Research by Cambridge University suggests that mining (the process to generate cryptocurrency) for Bitcoin alone uses more electricity annually than the 45 million-strong nation of Argentina – in other words, enough to power all the kettles in Britain to boil water for around 30 years. Now that's a lot of tea…
Where does this leave the cryptocurrency dream? It's had a turbulent journey up to this point and its value is unlikely to stabilise any time soon – crypto's lack of a central authority backing offers the 'freedom' that spenders put a lot of value in, but leaves it vulnerable to massive fluctuations in value compared to traditional currencies. From an environmental perspective, it's likely that renewable energy will play an increasing role in mining; Bitcoin rivals like SolarCoin and BitGreen already market themselves as 'green' alternatives. As with any asset, the future viability of cryptocurrency will be based on a benefits vs drawbacks analysis. The blockchain technology that backs it has come a long way in a very short time, so it will be exciting to see how it develops further in future.
Podcast: Cryptocurrency explained> 
Environment practice area guide>
---
What, another one?
12 May 2021 | Harry Cerasale
Another week, another big tech firm put on the legal defensive. This time it's Apple in the hotseat, facing down a £1.5 billion UK class action lawsuit. The case centres around a claim that the company has been guilty of monopolistic behaviour by forcing developers to use its own app payment system and in doing so overcharging users by up to 30% on its App Store. The case comes just as the EU charged the tech giant with breaking EU competition law on behalf of Spotify for similar reasons. 
They may draw a lot of heat in the media but that's because few companies in history have commanded as much power, wealth and influence as the Big Five of Apple, Amazon, Google, Microsoft and Facebook. All of them have faced a litany of lawsuits in recent years over anticompetitive behavior and all have amassed vast banks of the world's most valuable asset in the 2020s: data. Expect plenty more long, protracted legal battles worth billions of pounds, brought by public bodies and regulators as well as commercial competitors. 
---
Eat the rich
11 May 2021 | Harry Cerasale
Now how do we pay for it? That's the question facing the treasuries of governments across the world, most of which have been forced to borrow record amounts to stave off economic ruin. Indeed, research from the Institute of International Finance has revealed that a staggering $24 trillion has been added to world's total debt in the last year, of which half can be attributed to government support programmes.
At the same time, research from Forbes has estimated that the world's billionaires have added more than $5 trillion to their collective wealth. Elon Musk's net worth alone has increased by more than $100 billion, leaving many commentators with no reservations about who should foot the bill for economic recovery. Those feelings have only been exacerbated by recent revelations that Amazon, a company whose profits have more than tripled in the last year, paid zero corporation tax in Europe despite record sales of €44 billion. 
In his last budget, Rishi Sunak announced that the headline rate of corporation tax in the UK would rise to 25% for company profits over £250,000. That's the first increase in corporation tax for over four decades and a move at odds with traditional Tory economics. The Biden administration has gone further, calling for a global minimum corporate tax rate of 21%. Under the new proposal, companies would pay levies to national governments based on their sales in each country, regardless of where they are domiciled. The plan has already received support from key players such as France and Germany.
The proposed changes could have a huge impact on the global economy. Naturally, companies will rush towards City firms in need of urgent tax structuring and longer-term restructuring of their global operations. Similarly, the possibility of a higher wealth tax targeting high net-worth individuals could also be a boon for private wealth teams in firms across the legal industry. 
---
Home bargains?
29 April 2021 | Harry Cerasale
Your current housing situation will affect your reaction to the news that the national average price of a property coming to the market in the UK has hit an all-time high at £327,797 – a 2.1% jump on last month according to data by Rightmove. The extension of the 2020 stamp duty holiday, government support for 95% mortgages, and post-lockdown optimism are all driving the boom. All this is good news for the real estate departments of law firms across the country, particularly at many regional outfits where trainees consistently tell us that they get to oversee the sale and purchases of properties independently.  
Ever-growing property values aren't all good news, though, especially for cash-strapped millennials and Gen Z-ers. Many fear that the huge disparity between average house prices and salary is continuing to entrench generational inequality with large swathes of the population being priced out of the market. Spiraling house prices and renting costs in cities are problems facing many developed economies across the world. For example, Berlin's status as one of Europe's more affordable cities took a blow this month when Germany's highest court ruled that the rent cap imposed by the state, which kept rent frozen on most of the city's flats, was illegal.  
The law is thus one tool that can be used to influence property prices, but one that governments can be reluctant to use. As long as homes are being bought and sold, it's unlikely the UK's Conservative regime would intervene to push property values down – recent measures have if anything suggested the opposite. Mass housebuilding may tip the scales in the other direction, and bring in lots more work for construction lawyers in the process, but a massive campaign would be needed to do so. 
---
IPOh No
27 April 2021 | Harry Cerasale
Deliveroo's debut on the London Stock Exchange at the end of last month has been described as the 'worst in London's history' by many commentators. What went wrong? The company had hoped for an £8.8 billion market cap, but was valued at just £5.2 billion by the end of the day. Shares have remained low since its IPO, hitting an all-time low of 224p last Friday.
The reasons for the spectacular flop are numerous. Many anticipate that the company's appeal will drop in a post-lockdown world where restaurants have reopened, and it has recently been revealed that a number of hedge funds, including Odey Asset Management, 'shorted' the company. Arguably the greatest impact was the ruling from the Supreme Court that decreed fellow gig economy giant Uber must classify its drivers as 'workers' and are thus obligated to provide benefits including holiday and sick leave. Many fear that should Deliveroo be mandated to do the same, it would further eat into its already slim profit margins.  
This is a fantastic example of the rule of law directly affecting business. Companies looking to raise capital through an IPO in the future will increasingly have to factor ESG concerns into their decision making, which could mean more business for law firms.   
---
Colin vs. Cuthbert: the caterpillar cake IP showdown
16 April 2021 | Harry Cerasale
The nation's favourite cake, and beloved fixture of children's birthday parties, Colin the Caterpillar has become the subject of a media frenzy after brand owner Marks & Spencer initiated legal action against Aldi for their lookalike cake, Cuthbert: a very public IP spat that's quickly become known as 'the battle of the caterpillars'. M&S has three separate trademarks relating to the cake including for the name and packaging. A spokesperson of the company has said that 'we want to protect Colin, Connie and our reputation for freshness, quality, innovation and value.'
When you think IP, it might be technology and life sciences that first come to mind; the caterpillar war is a good example of how ubiquitous IP is in modern society. Proving trademark infringement is more complicated than it might appear. The argument in M&S' case is that customers might be mislead by Aldi's similar cake, and that the rival supermarket chain is trying to profit from a popular M&S brand via imitation. No news yet on if the other caterpillar cakes on the market including Tesco's Curly, Asda's Clyde and Sainsbury's Wiggles will be drawn into the bloodbath (or should that be chocolatebath?).
Intellectual property practice guide>
Litigation and dispute resolution practice guides>

---
Digital protectionism
13 April 2021 | Harry Cerasale
As of April 1st, Apple users in Russia will find themselves confronted with a somewhat Orwellian prompt to download a list of government-approved apps when setting up a new IOS device. The change comes after the tech giant bowed to government pressure by agreeing to abide by a new law which requires all smartphones, tablets and computers in the country to come with a list of pre-installed apps, aimed at promoting Russian developers. The list includes the social network VKontakte and Kaspersky Lab antivirus software. Critics say the law could be used to extend the government's surveillance of the internet; proponents support challenging big tech's monopoly.
It's not the first time Apple has had forfeited ethical concerns for greater market access. In 2018, the company agreed to hand over the iCloud data of its Chinese users, including emails and photos, to a state-owned service. Facebook also had a dramatic showdown with the Australian government earlier this year, going as far as to block any news being shared to its users via its platform after the government proposed legalisation that would require platforms to pay publishers if news content was posted on their sites.
Reigning in the power of big tech is proving to be a headache for law makers and regulators around the world. But as big tech gets bigger and consumer and government power ebbs away into the hands of the tech giants, regulatory work will only increase, like the once-in-a-generation lawsuit Google is facing at the moment from the US government, seeking to break up the Google monopoly.
The internet is perceived as this great democratising force, but we've also seen its corrupting power if badly regulated – one that threatens democracy in undermining its institutions. The news that China is attempting to reinvent the internet (could you really be bothered?) around the state and limiting individuals' power is perhaps a sign of the next age of the internet. With so much value held in the internet, with so much at stake, and with all the blunders of our digital age, what regulatory path should we now take if we're to preempt future crises?
The competition/antitrust practice guide>
---
The Suez blockage: the view from Clyde & Co
1 April 2021 | Jai Sharma, Partner; Andrew Rouke, Partner; Stefan Tavares, Associate
After blocking the Suez Canal for nearly a week, the vessel "EVER GIVEN" has finally been freed. Disputes will emerge in relation to liability for damage to the Vessel, its cargo and the Suez Canal itself, as well as the costs of the salvage operation.  As such, the cause of the casualty will be heavily investigated over the coming months and years. The prolonged blockage of the canal and the delay for around 370 vessels will have far-reaching effects on international shipping and trade.
Indeed, it's been forecast that the Vessel's week-long grounding resulted in an estimated GBP 7 billion loss each day in trade caused by ships hamstrung on either side of the canal, and up to GBP 10.9 million a day for the canal. As such, the owners and charterers of ships and their insurers will be feverishly discussing, and latterly disputing, the consequences arising from the delay. By way of a few examples:
For those ships which decided to deviate (up to 6,000km for those choosing to sail around the Cape of Good Hope!), there will then be questions under voyage charterparties between the owners and charterers of ships as to who bears the cost of any deviation. 
Delays to vessels may also mean vessels missing their laycan (cancelling dates), with the result that charterers may look to cancel voyage charterparties and/or claim against ship owners. 
From a cargo perspective, cargo insurers will in many cases indemnify cargo owners for any amounts they have to pay in salvage or GA and will then seek to recover their losses in courts or arbitration from ship owners and carriers.  
The incident also calls into question global trade's increasing reliance on giant containerships to navigate such a key trading route.   Containerships have continued to increase in size over the decades in order to provide economies of scale. This trend is likely to continue unabated as banks continue to finance the building of large containerships at extremely low interest rates.  Nevertheless, the incident will likely result in tighter regulatory stipulations coming into force, especially for the largest ships most likely to block the canal.  Insurance premiums may be more heavily negotiated as P&I clubs, which insure ships, seek to mitigate the risk of a recurrence.
With the volume of litigation and arbitration expected to flow from the incident, maritime lawyers can expect to be very busy indeed.
Learn about trainee life at Clyde & Co>
Shipping law practice area guide>
Why the legal profession is shifting from practices to sectors, with Clyde & Co>
Modern Atrocities
1 April 2021 | Harry Cerasale
Tension between China and the international community has escalated dramatically in the last week, centered around the regime's treatment of the Uighur people native to the Xinjiang region of the country. In response to its critics, China has imposed a wave of targeted sanctions against a number of academics, politicians and non-government institutions. The list includes Conversative MP, Sir Ian Duncan Smith, Essex Court Chambers, and Sir Geoffrey Nice QC, who is chair of the UK's Uighur Tribunal.
Against mounting evidence of forced sterilisation, forced reeducation and mass torture, many observers are now openly accusing the Chinese government of committing genocide. As defined by The Convention on the Prevention and Punishment of the Crime of Genocide set out by the UN: 'genocide means any of the following acts committed with intent to destroy, in whole or in part, a national, ethnical, racial or religious group, as such:
a)      Killing members of the group
b)      Causing serious bodily or mental harm to members of the group
c)      Deliberately inflicting on the group conditions of life calculated to bring about its physical destruction in whole or in part
d)      Imposing measures intended to prevent births within the group
e)      Forcibly transferring children of the group to another group.'
According to Genocide Watch, there are over 10 genocide emergencies in the world; that is 'when the genocidal process has reached the stage of genocidal massacres and other acts of genocide.' The list includes Myanmar where last year, The International Court of Justice, voted unanimously to order Myanmar to take "all measures within its power" to prevent further genocide of the Rohingya Muslim population.
Chambers report: Essex Court Chambers>
Trade sanctions in international law>
---
 Law and disorder
26 March 2021 | Harry Cerasale
Protests have erupted across the country in response to the proposed changes to the Police, Crime, Sentencing Courts Bill which MPs voted through the second reading stage in Parliament last week. Some of the most controversial changes concern clauses 54 to 60 of the bill, which pertain to laws on trespassing and protest. Building on provisions in the Public Order Act of 1986, the new changes will give the police more powers to impose conditions on a protest if it is deemed to cause 'serious unease, alarm or distress' to people in the vicinity or if 'the noise generated by persons taking part in the procession may result in serious disruption to the activities of an organisation which are carried on in the vicinity of the procession.'
While the government has defended the Bill, many observers see these proposed tweaks to the law as an infringement on the right to protest as enshrined in the European Court of Human Rights. Expect challenges in the courts if the legislation passes through Parliament without significant amendments. 
Human rights and immigration practice area guide>
---
Can't get enough Memo? Check out our archive of older posts to continue your commercial awareness journey.
---
For more commercial awareness and legal news sign up for our newsletter. It will get you thinking like a lawyer.
---