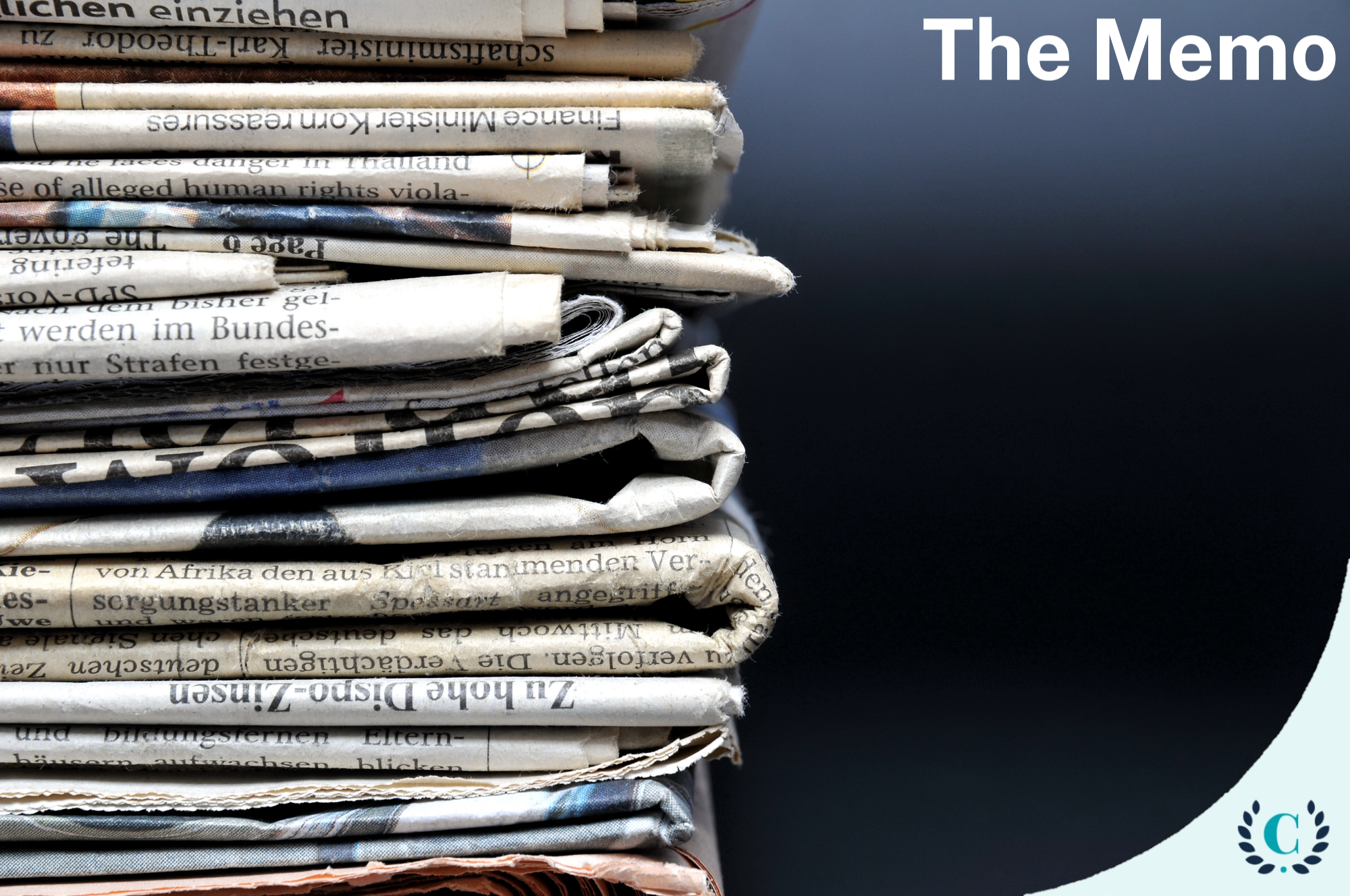 Commercial awareness in real-time: we pick out current events and discuss their impact on the legal profession.
A centrepiece of the training contract and pupillage interview is where the interviewer throws a current news item at the candidate and asks them to discuss the legal, ethical or commercial problems it creates. The interviewer might also ask about the risks and opportunities facing their own client base. Whatever the question, you need to be ready to show that you think about these problems astutely, and from the same perspective a lawyer would. Below, we take the news stories we think are interesting to a wannabe lawyer, and extract the legal and commercial problems. 
Weekly Roundup – 08/08/2022
Under the Microscope
Amy Howe
Southern Co-Op, an affiliate of supermarket giant Co-Op, is facing a legal battle following the installation of facial recognition cameras across 35 stores in the south of England. The Information Commissioner's Office (ICO), responsible for regulating privacy laws, has received a complaint by campaign group Big Brother Watch, alleging the chain's use of these cameras infringes on the privacy rights of UK citizens.
In a series of tweets, the non-profit organisation branded the use of facial recognition technology as "unlawful," "flawed, discriminatory & intrusive," and "a huge wase of taxpayers' money," also alleging that Facewatch (the supplier of the system) is "already under investigation by the ICO."  Silkie Carlo, director of Big Brother Watch, has gone as far as comparing the situation to an episode of Black Mirror, a dystopic sci-fi series which explores the dark side of cutting-edge technology. The group also expressed also concerns around the technology's compliance with data protection laws, claiming staff will be allowed to add 'offenders' to a 'blacklist' and keep their details for up to two years without consent. Southern Co-Op has defended the use of facial recognition, stating: "The safety of our colleagues and customers is paramount, and this technology has made a significant difference to this."
This follows a ruling in August 2020, where the Court of Appeal found that South Wales Police's use of facial recognition technology was unlawful, part of the reason being they "did not take reasonable steps to ensure the technology did not have a gender or racial bias." While the use in this instance was found to be unlawful, the use of the technology itself was not outlawed. Just recently, a two-year review into the increase in policing and the private use of technologies like facial recognition in the country was conducted by Matthew Ryder, barrister and former Deputy Mayor of London. The review concluded there was an "urgent need" for a refresh of the regulations in line with human rights, privacy, and equality laws. Carly Kind, former human rights lawyer and director of the Ada Lovelace Institute, the independent body that commissioned the review, commented: "The current use of live facial recognition is not lawful, and until the legal framework is updated, it will not be. There is an overriding public imperative to make changes."
Following Brexit, the UK is no longer covered by the EU GDPR - instead, corporations must comply with the Data Protection Act 2018. Data privacy lawyers are currently seeing an influx of work from clients relating to queries surrounding data compliance. The use of facial recognition cameras is just one debacle in a sea of complications.
Pelosi Rocks Precarious China-US Relations
Taiwo Oshodi
Nancy Pelosi has defied warnings from China – and her own country - by undertaking a historical visit to Taiwan. President Biden told reporters, "The military thinks it's not a good idea right now," whilst China's President Xi issued the ominous statement, "Whoever plays with fire will get burnt."Upon landing, Pelosi justified her visit by saying "America's solidarity with the 23 million people of Taiwan is more important than ever, as the world faces a choice between autocracy and democracy."
Taiwan is self-governed and has its own military. Indeed, it has many of the characteristics of an independent state, but stands on shaky legal ground on the international stage. China sees it as a breakaway territory and views its reintegration as an inevitability. With this in mind, the US is keen to avoid an escalation. In a press conference prior to Pelosi's visit, spokesman for the National Security Council, John Kirby, commented: "The Speaker has the right to visit Taiwan, and the Speaker of the House has visited Taiwan before, without incident […] nothing has changed about our One China Policy which is of course guided by the Taiwan Relations Act […] we oppose any unilateral changes to the status quo […] we do not support Taiwan independence."
Regardless, such a move has certainly not improved relations between the respective governments. It is easy to draw comparisons between this and the situation between Russia and Ukraine, with both region's tensions flaring from territorial disputes. China has yet to engage in directly supporting either side, but it does consider Russia's security interests as legitimate. Many have raised concerns over the visit's repercussions: Margaret MacMillan, a professor of international history at Oxford raised concerns about China's response, and whether the visit will cause the country to revaluate its stance on Ukraine. China has already retaliated with sanctions on Taiwan, suspending sand exports to the island and blocking imports of citrus fruits and fish products. It has also threatened to blockade the island. But while these undoubtedly will impact Taiwan they do stop short of anything ground-breaking. The sanctions steer clear of any technology and manufacturing sanctions – critical for an island that produces around half of the world's processor chips. As American economist, Carl Weinberg, notes "the global economy cannot function without chips that are made in either Taiwan or China," so any disruption in that space would have significant effects.
DSD Athletes – Sport & Human Rights
Isaac Hickford
This summer's busy sporting calendar has again brought to the forefront one of the most high-profile issues in modern sport. DSD athletes – athletes with 'Differences of Sexual Development' – are female athletes with naturally high levels of testosterone. The DSD classification can result from a group of rare conditions, each producing levels of the hormone that fall outside of the normal range for female athletes. As a hormone associated with the development of muscle mass, this, sporting bodies such as World Athletics argue, constitutes an unfair advantage.
The problem that bodies such as World Athletics are faced with is that it's very difficult to establish a concrete scientific basis for the claim that DSD athletes have an advantage. As it stands, only in athletic events between 400 meters and one mile has it been proved to make a difference. Under the current rules set by World Athletics in 2019, DSD athletes hoping to compete in these events are required to take medication to reduce the amount of testosterone in their system, but it is a move than a number of high-profile athletes have resisted.
In 2019, South African 800-meter specialist and double Olympic Champion Caster Semenya unsuccessfully challenged the new regulations in the Court of Arbitration for Sport, before filing an unsuccessful appeal in Switzerland's Federal Supreme Court. In 2020, Semenya took her case to the European Court of Human Rights, arguing that her treatment was reflective of racial stereotypes and arbitrary gender boundaries. With the case yet to be heard, there is room for related cases to hit the headlines in the interim - at the Tokyo Olympics last year, Namibian sprinter Christina Mboma took silver in the 200 meters after stepping down from the 400 meters to comply with DSD rules.
Against the backdrop of the introduction of new regulations for transgender athletes competing in women's events, it is unlikely that issues of inclusion and fairness in sport will be laid to rest. In the interim, legal challenges arising from the sport's controversial DSD rules are likely to increase, with human rights at front and centre.
Weekly Roundup - 01/08/22
Myanmar and the Rohingyas: Genocide Case to Proceed in the UN's International Court of Justice
Isaac Hickford
In 2019, The Gambia, supported by other predominantly Muslim nations in the Organisation of Islamic Cooperation, submitted a claim against Myanmar to the International Court of Justice (ICJ). The 46-page document alleged genocide against the Myanmar's Islamic minority during high-profile military crackdowns in 2016 and 2017 – crackdowns that prompted 700,000 Rohingya to flee into Bangladesh.
In response to the claim, Myanmar argued that as The Gambia was not directly affected by the events, it could not bring a case against it in the ICJ. This argument, among others, was rejected last Friday. The door is now open for the evidence of the alleged genocide to be heard. In 2021, Myanmar's military seized power of the country, forming a military junta (a government formed of a group of military leaders). In March, the UN Rights Office warned that violence against civilians under Myanmar's military leaders was widespread, prompting fears that the scale of the atrocities is yet to be fully grasped.
If you're interested, read more about human rights law here: https://www.chambersstudent.co.uk/legal-practice-areas/human-rights-and-immigration
Critical Junctures In the War in Ukraine
Taiwo Oshodi
On 24th February, after repeated warnings from NATO, Russia launched a full-scale invasion of Ukraine as a part of its plans to 'demilitarise' the country. The invasion prompted widespread condemnation from the majority of the Western world, with allegations of deliberate attacks on schools, hospitals, and the civilian 'corridors' designed to allow non-military personnel to flee the conflict safely. In the midst of such atrocities, it's difficult to see where the 'laws' that govern conflicts between nations come into play. Below, we take a look at some key junctures in the conflict through a legal lens:
July - Russia's Gazprom tightens gas flow to Europe.
In a strike to Europe's already volatile energy market, Russia's state-owned energy corporation Gazprom has further reduced its gas supplies to Europe. Despite already running well below its intended operational limit, the Nord Stream 1 pipeline to Germany has been whittled down to only 20% of its capacity.
Amongst the many tangential consequences to the war in Ukraine, the rest of Europe – which imports 40% of its gas from Russia – is feeling the heat from its dependence on the world's largest exporter of natural gas. Russia is halving its already reduced supply to the continent, for what Gazprom states are reasons of maintenance, and the effect of Western sanctions. Bloomberg reports that at the starting point for gas supplies through the Nord Stream gas pipeline, Portovaya compression station, only one out of the six major turbines is in working condition. And to add to the situation's fragile tensions, one replacement component is reportedly being delayed due to international sanctions on Russia. Speaking with Bloomberg, Jonathan Stern, a research fellow at the Oxford institute for Energy Studies says, "as long as the returning turbine has no problems this reduction should be temporary – but if all of the other major turbines need to be returned to Canada then it's a race against time to ensure that flows can be ensure as we approach winter."
To all observers it is clear that this is a critical juncture. The EU sees the gas restriction as Russia blackmailing the union over it actions relating to the war in Ukraine – namely the sanctions designed to cripple Russia's economy and disrupt its war effort. Of course, all of this has given fuel to critics of sanctions taken on Russia due to the current and potentially forthcoming repercussions. Gas restrictions now could have an impact on winter supplies, and if prolonged will have an impact on short to medium-term gas supply, even stretching beyond the end of the next winter. The European Commission has suggested measures to mitigate the impact of the restrictions, pushing EU nations to cut gas consumption by 15% over the next 7 months – a position that could be made into law under the proposals.
The longest court waits yet for sexual offence victims.
Chelsey Stanborough
A recent study by the BBC found that it took nine months on average for sexual offence cases to reach completion in 2021. Towns with the longest wait times were Leicester (453 days), Ipswich (414) and Chelmsford (388) – in the worst scenario, victims in Leicester were waiting 15 months for their cases to finish. In Plymouth, however, these cases were concluded within 76 days. In a classic case of Britain's postcode lottery crisis, there is an entire year between the time it takes Leicester and Plymouth's courts to complete the judicial process.
So, why are wait times so long? According to sources, there's a cocktail of reasons. Justice Secretary Dominic Raab stated that the pandemic is to blame for delays, due to the suspension of jury trials. Indeed, ongoing caseloads are still 25% higher than before COVID hit. Criminal barristers, however, have been quick to blame funding cuts. Adrian Chaplin, from Exeter Chambers, pointed out that legal aid rates have been reduced by nearly 40% in the last 15 years. As a result, criminal barristers simply can't afford to take on cases through the legal aid system.  
To make matters worse, Alex Mayes from Victim Support relayed the worrying information that, due to the emotional burden of trials and delays, victims are dropping out of or barely finishing the process. Sexual offence cases by nature are incredibly complex and sensitive, with large amounts of evidence needed, particularly from mobile phones and social media (a majorly long-winded process). End Violence Against Women furthered this by stating that the need to extract private data creates a "retraumatising intrusion into survivors' private lives." This, coupled with lengthy wait times, creates less faith in the governing bodies for restorative justice, breaking down an already weak criminal justice system.
Weekly Roundup - 18/07/22

#shewasonarun
Olivia O'Driscoll
The advertising watchdog has cleared Samsung of breaching guidelines with its 'Night Owls' ad campaign. The tech giant faced public backlash for depicting a woman jogging through the streets of London in the middle of the night whilst listening to music through her headphones. Following its release in April 2022, 27 members of the public made complaints to the Advertising Standards Authority denouncing the ad, with women's safety orgnaisation 'Reclaim These Streets' brandishing the ad as "tone deaf."
The campaign was launched to promote the new Galaxy smart watch and air pods; to "celebrate the freedom to exercise at all hours," according to a Galaxy spokesperson. However, given the current climate - one where random acts of violence, rape and even murder against women are now commonplace - women do not have such a luxury. Spontaneously jogging in the middle of the night whilst listening to their favourite jam is not part of many women's realities and to promote such behaviour has been labelled by viewers as irresponsible, dangerous and insensitive.
Just a few months prior to the ad's release, the shocking murder of a 23-year-old woman hit the news. Ashling Murphy, a teacher, was killed in broad daylight whilst going for a jog – a scene very similar to the one depicted in the ad. The victim's murder scene was a popular destination in the town for runners, along the Grand Canal in Dublin, Ireland. The devasting incident, one of too many, led to the hashtag '#shewasonarun' as women took to Twitter, sharing their own similar stories of being assaulted whilst running, be it verbally or physically.
Smasung put out a statement acknowledging viewers' concerns, adding: "It was never our intention to be insensitive to ongoing conversations around women's safety." It remained firm, however, on its decision to not take down the ad. According to the press, Samsung feared that removing the ad could promote discourse involving victim-blaming, stating: "The unsafe element complained about related to the risk of predatory individuals attacking the woman shown in the ads and the running alone at night, of itself, did not present that risk." Right or wrong – the Night Owls advert and the press surrounding it raises important questions on gender-based violence against women, particularly in the UK.
Flight or Fight? 
Amy Howe
Long-awaited summer holiday plans are up in the air. Many flights are very much grounded, with Heathrow alone expecting 158 flight cancellations within the week. This follows the airport's plea to airlines to "not sell any more summer tickets" until around September, following months of delays and disruptions. British Airways has already reported axing nearly 30,000 flights between April and October in response to staffing problems, whilst EasyJet has scrapped approximately 10,000 from July to September this year. To add to the tumultuous meltdown, record breaking temperatures on Monday left staff with no choice but to cancel flights to and from Luton airport after it was discovered that parts of the tarmac on the runway had melted. 
Aside from mass disappointment for passengers – many of whom have been waiting to jet off for the first time since the pandemic started – there are a number of legal implications brewing. Passengers facing flight delays and cancellations are protected by a number of rights under UK law, and it's likely that disputes will arise from the turmoil. It'll also come as no surprise that a number of airlines are refusing to comply with Heathrow's demands to cap passenger numbers. Emirates hit out at Heathrow's "entirely unreasonable and unacceptable" plan, but the short dispute has since concluded in the airline being able to continue running its current flights at capacity, as long as it halts further ticket sales until mid-August. However, matters are far from settled as the core issues of staff strikes and shortages remain unresolved. Heathrow itself has received a letter from the Civil Aviation Authority to explain the reasons behind the proposed passenger cap. It's likely the many parties involved will need to call upon legal representatives to scrutinise the fine print and assess the legality of the various demands. 
Weekly Roundup - 4/07/22
Westminster lights the fuse of Channel 4's privatisation 
Taiwo Oshodi
What Happened?
The government is going ahead with its controversial move to privatise Channel 4, in a direction which government insiders told the BBC is necessary "in the face of a rapidly changing media landscape." Culture Secretary Nadine Dorries added that, while C4 holds an integral place in the production of British media, the administration "have come to the conclusion that government ownership is holding Channel 4 back from competing against streaming giants like Netflix and Amazon." TheOpposition have questioned the policy given its lack of popularity, with a public consultation of more than 40,000 people by the Department for Digital, Culture, Media and Sport finding only 2% are on the government's side. Alongside the Broadcasting White Paper another survey saw that only 4% thought it would be more successful under private ownership; Shadow Culture Secretary, Lucy Powell, added that the move "makes absolutely no sense" as it doesn't cost the taxpayer any money and "will cost jobs and opportunities in the North and Yorkshire, and hit the wider British creative economy."
The Background
Established under Margaret Thatcher in 1982, the Channel Four Television Corporation through commercial funding, primarily through advertisement. Released in late April this year, a government consultation outlines the need for a change in structure "to ensure the long-term sustainability of C4C" because of the growth of online consumption, viewing habits, and competition from global players. Under publicly ownership and without shares, the corporation's access to debt capital is pinched and cannot increase equity capital by issuing shares. As a result, C4 is more-or-less reliant on advertising revenue, making it vulnerable to the cyclical value of advertising and the structural decline of its current model.
A Holistic View
Privatisation may not be the silver bullet the move hopes to produce, however. An EY report on the impact of privatisation suggests that in a downside scenario privatisation could see a decrease in value by up to 29% or £2.1 billion over a ten-year period, compared to a scenario where C4 is not privatised and its performance stays in line with current projections. Nevertheless, commercial broadcasters might see potential in intellectual property rights alongside primary revenue sources to produce secondary rights revenues. Channel 4 has explored its potential sale before, marking out BT as the most likely to bid over £500 million. The Financial Times reports that one executive at a media group says, "nobody really wants to buy Channel 4, but nobody wants any of their rivals to own it either," so the movement isn't out of the question despite significant opposition. Buyers would need to change the model to commercialise as C4 has no rights to commercialise globally and has no inhouse production team, but there are several routes privatisation could go down: finding an outright buyer; selling a strategic stake; hopping onto the London stock exchange; or moving to a mutual ownership model. Despite resistance from Channel 4's board and lacklustre support in the House of Lords, there's still a beeline towards privatisation. Those with a taste for transactional matters might want to keep an eye on developments, where bids could be submitted as early as 2023…
Criminal Barristers Strike a Chord
Taiwo Oshodi
What happened?
Following weeks of industrial action by the RMT, the UK's largest specialist Bar association, the Criminal Bar Association (CBA) has followed suit. Criminal barristers have had their earnings slashed by almost a third since 2006, whilst roughly 40% of junior barristers left the profession altogether in a single year. With those figures, it's no surprise that over four in five of the CBA's 2000 members are in support of industrial action.
Background
Comments from across the industry have highlighted a crisis facing the profession due to years of underfunding. Low payis cited as the reason large numbers of both barristers and solicitors are leaving the profession, with the president of the London Criminal Courts Solicitors Association hinting that it may only be a matter of time before their members also begin to take industrial action.
Long-term legal-aid cuts have had a devastating impact, driving a backlog of almost 60,000 cases – an issue only accelerated by the lasting impact of the pandemic. But while the CBA feels the issue is only getting worse, the government has a different view of the matter. "Our energetic efforts to tackle the courts' backlog are working," claims Under-Secretary of State for Justice, James Cartlidge, "but the strike action by criminal barristers threatens all that progress." Cartlidge added that, "given only 43.5% of their members voted for this …it is regrettable." The CBA by contrast, continues to underscore that the reality of the situation is that a 28% decrease in legal aid funding has scythed their numbers by 25% since 2017. CBA Chair, Jo Sidhu criticized the government's movement on the issue, stating: "The criminal justice system has been grinding to a halt for a number of years – not because of us – but because the government has simply mismanaged the system and underfunded it considerably."
Going forward
The government struck down the CBA's request for a 25% increase in funding for legal aid work representing those who can't afford a lawyer, instead putting an offer of a 15% increase on the table. "Nothing has changed," the CBA responded, pointing out that more than seven months have passed since Under-Secretary of State Lord Christopher Bellamy QC submitted his review to the Secretary of State for Justice, stressing, "the further reforms recommended by CLAR, are all still languishing in the long grass." With a slow down in talks, the intended strike length of four weeks from June 27th to the 22nd of July will now be extended into August with a break on the week of July 25th. Rallies have so far taken place outside the Royal Courts of Justice in London, and the Crown Courts in Birmingham and Liverpool. The CBA estimates more than 1,000 cases will be impacted every day of the strike. In a statement from the CBA, Chair Jo Sidhu QC and Vice Chair Kirsty Brimelow QC emphasized that, "without immediate action to halt the exodus of criminal barristers from our ranks the record backlog that has crippled our courts will continue to inflict misery upon victims and defendants alike, and the public will be betrayed."
Roe v Wade - the end of the 50-year-old constitutional right to abortion
 Isaac Hickford
After weeks of speculation, the US Supreme Court has overturned the 1973 ruling that ensured a woman's absolute right to terminate a pregnancy. The decision undoubtedly casts light on a cultural dividing line in the US. By removing the constitutional right to abortion, the decision leaves room for states to determine their own rules on the procedure, something that campaigners argue could expose vulnerable women to prosecution.  
The move came after the Supreme Court ruled 5-3 in favour of the state of Mississippi in Dobbs v Jackson Women's Health Organization - a case which challenged the state's ban on abortion after 15 weeks. Regardless of where you fall on the matter, the move is highly unusual. By overturning the decision, the ruling constitutes a complete reversal of the legal precedent set by the Supreme Court itself. In response, thirteen states have passed trigger laws to ban the procedure, with half of US states expected to introduce restrictions. According to research by Planned Parenthood, this means that approximately 36 million women are likely to lose access to abortion clinics.  
The UK's battle with the ECHR 
Jamie Rocha Sharp
The first of the government's Rwanda asylum plan flights has been blocked by an interim measure by the European Court of Human Rights. The flight, which was due to deport seven asylum seekers, was grounded an hour and a half before take-off after an injunction from the ECHR. The interim measure allows a judicial review of the policy to take place, and was welcomed by human rights organisations such as the Commercial Services Union, Detention Action, and Care4Calais.  
A week later, the deputy prime minister announced a long-rumored Bill of Rights, intended to replace the Human Rights Act. On the surface, the bill appears to hold the majority of the HRA in tact. There are, however, potentially significant changes: the draft legislation proposes to detach domestic courts from the ECHR, with the Supreme Court getting the final say on human rights issues. In March 2022, the Independent Human Rights Act and the Law Society agreed that the HRA successfully protects citizens' rights and that there is no case for the bill's proposed reforms.
Students of human rights law will be familiar with sections 3 and 4, which deal with interpretation powers of domestic courts and incompatibilities. Section 3 is a powerful tool for courts to generously interpret law when needed and therefore avoid a declaration of incompatibility. The bill removes this provision, and potentially increases the number of incompatibilities. The remedial power will be handed over to parliament to legislate, empowering parliamentary supremacy. Although the route to Strasbourg won't be totally removed, the journey becomes more difficult for litigants and claimants.
Read more about human rights and immigration law here:https://www.chambersstudent.co.uk/legal-practice-areas/human-rights-and-immigration  
The Dangerous Dog Act - a bark more effective than its bite? 13/06/22
Isaac Hickford
31 years ago, in response to several attacks on members of the public, an Act of Parliament was passed banning, among other things, four different breeds of dog in the UK: the Pit Bull Terrier, the Japanese Tosa, the Dogo Argentino, and the Fila Brasileiro. The move was immediately controversial. Proponents of the Act pointed out that the breeds were originally bred for fighting, and that it was reasonable to assume that a ban would reduce the number of attacks that took place in the UK. On the other hand, critics argued that to concentrate on the breed of dog was a mistake. After all, while the typical temperament of the breed undoubtedly plays a part, surely it was the behavior of a dog that defined a dangerous one.  
The discussion has continued since the introduction of the Dangerous Dogs Act in 1991. In early June, a couple were jailed over the death of a ten-year-old boy in Caerphilly, Wales, after he was attacked by a dog they owned. In this case, the dog in question – an American or XL Bully – is an entirely legal breed in the UK. Indeed, 25 years after the Act was first introduced, the BBC published the statistic that of 30 deaths from dog-related incidents in that time, 21 involved breeds not prohibited by law. As a part of the same report, the charity Battersea Dogs & Cats Home claimed that 71% of the 91 pit bull type dogs that the charity had to put down in 2015 were suitable for rehoming as pets.
The Act has been modified throughout the years, and it remains the case that a disproportionately high percentage of fatal attacks involve banned breeds. What's more, it is possible to obtain a certificate of exemption if you can prove the dog is safe. Dog owners seeking a certificate of exemption must obtain a specific kind of insurance, as well as keep the dog muzzled in public. Police also require the permission of a court to seize a dog, unless it is in a public place. Undoubtedly, the discussion will rage on, with the safety of the general public at front and center, but questions remain over the emphasis on appearance over behavior.
Weekly Roundup – 3/06/22
Wag-a-thon in the English High Court     
Jamie Rocha Sharp
The infamous 'Wagatha Christie' saga took to the stage in the UK's high court last week, after amateur sleuth Colleen Rooney's social media's expose gripped the nation. Three years prior, Mrs Rooney acted on the suspicion that someone, with access to her private Instagram account, was leaking stories to the Sun newspaper. In a sting operation that might have earned Ms Marple's admiration, Mrs Rooney posted fake stories and restricted access to all, bar one. With the trap set, the accused was named with iconic prose that will go down in Instagram's history: "its………..Rebekah Vardy's account."
Rebekah Vardy denied the accusation and responded by suing Mrs Rooney for defamation. Both parties have now attended the Royal Courts of Justice in front of the honourable Justice Steyn, where the party's expert representation unearthed the twists and turns of a celebrity trial. There was a phone lost to "Davey Jones' locker," followed by the enquiry "who's David?" Even Peter Andre got a mention. The rumoured £2-4 million pound sum involved, and the trivial nature of the case bring into question the reputation of UK libel laws, especially the accessibility to this level of proceedings seems to be reserved for the very wealthy.
Two main legal talking points have arisen from the trial: The first is the challenge posed to the courts in dealing with the social media age. With publishing power at everyone's fingertips, there is the prospect of near countless legal disputes that may arise. What's more, there will be many that question the resources being used for a trial such as this, during an unprecedented backlog of 41,000 cases waiting to be heard.
As Vardy's lawyer expressed, litigation may have been avoided had Colleen Rooney followed journalistic practices and gone to a newspaper with her suspicions, for them to then consult media lawyers before reaching out to Vardy for comment. Whether Mrs Rooney should be held to the same standards as national publications is for the courts.
As pointed out by the Deputy Prime Minister, UK libel law is in need of reform. Despite the backlog, the tabloids continue to crave the juicy libel cases that UK defamation laws cater for.
Critical Junctures in the War in Ukraine  
Isaac Hickford
On 24th February, after repeated warnings from NATO, Russia launched a full-scale invasion of Ukraine as a part of its plans to 'demilitarise' the country. The invasion prompted widespread condemnation from the majority of the Western world, with allegations of deliberate attacks on schools, hospitals, and the civilian 'corridors' designed to allow non-military personnel to flee the conflict safely. In the midst of such atrocities, it's difficult to see where the 'laws' that govern conflicts between nations come into play. Below, we take a look at some key junctures in the conflict through a legal lens:
18th May - Vadim Shishimarin, a 21-year-old Russian soldier, pleads guilty in the first of Ukraine's war crimes trials.
Last week, Russain soldier Vadim Shishimarin pleaded guilty to shooting a 62-year-old unarmed civilian in Ukraine in the first trial of its kind since the war broke out. The case drew significant attention from the press, with Ukraine claiming that it had identified thousands of cases that constitute war crimes committed by Russia, accusations that the Kremlin has repeatedly denied. Russia has consistently rebuffed accusations of the targeting of civilians in Ukraine, but pressure has increased in recent weeks as investigators have collected evidence to bring to the International Criminal Court (ICC).
The International Criminal Court (ICC) is made up of four organs, the Presidency, the Judicial Divisions, the Office of the Prosecutor, and the Registry, and is responsible for prosecuting individuals accused of committing crimes during wartime. So far, 42 investigators and forensics experts have been sent to Ukraine by the Office of the Prosecutor, the branch of the ICC responsible for conducting investigations into alleged crimes.
The case of Nazanin Zaghari-Ratcliffe 
Amy Howe
Nazanin Zaghari-Ratcliffe was released from a six-year long detention by Iranian authorities earlier this year, following years of pro bono work carried out by various lawyers across the UK. Most notably were Gibson Dunn lawyers, who acted pro bono for Richard Ratcliffe, Zaghari-Ratcliffe's husband. The case is exemplary of issues that arise when the law clashes with international relations and politics, and provides a framework for how to tackle such instances going forward. We spoke to Sarah Doré, a second-year trainee at Gibson Dunn, who was involved in the efforts.
Chambers Student: How were you able to get involved in the pro bono case?
Sarah Doré: The team working on the matter was led by partner Penny Madden QC, with help from associate Clementine Hollyer and the support of a trainee. The previous trainee on the matter went on client secondment for her final seat, leaving a space on the team. I was working with Clementine on a billable litigation matter at the time, and she asked if I'd like to get involved.
CS: What sorts of things were you able to get involved in as a trainee on the matter?
SD: As a trainee, I helped organise and take notes of meetings with other interested parties (such as Redress) and the Foreign Office. I also did discrete research tasks, both into legal issues and factual aspects of the case. I also assisted with drafting and proofreading sections of letters Gibson Dunn wrote to members of parliament and the government.
CS: Can you give us a brief overview of the impact of the case and your thoughts on its significance in the legal sphere?
SD: I think the case has raised public awareness of arbitrary detentions and hostage taking, as well as government accountability on issues such as the IMS debt. The Foreign Affairs Committee has launched an inquiry into state level hostage situations, and I will be interested to see what they say on state hostage taking and how the British government should handle such situations going forwards.
Weekly Roundup – 9/05/22
Critical junctures in the Ukraine war 
Isaac Hickford
On 24th February, after repeated warnings from NATO, Russia launched a full-scale invasion of Ukraine as a part of its plans to 'demilitarise' the country. The invasion prompted widespread condemnation from the majority of the Western world, with allegations of deliberate attacks on schools, hospitals, and the civilian 'corridors' designed to allow non-military personnel to flee the conflict safely. In the midst of such atrocities, it's difficult to see where the 'laws' that govern conflicts between nations come into play. Below, we take a look at some key junctures in the conflict through a legal lens:
12th May - Finland's president and PM calls for the country to apply to join Nato "without delay", with Sweden expected to follow suit.
Following a surge in public support following Russia's invasion of Ukraine, Finland, which shares an 810-mile border with Russia, has signalled its intention to join Nato. Nato (the North Atlantic Treaty Organization), is a military alliance formed between the US, Canada, the UK, and a large number of European states, including France, Germany, and Spain. Established after the Second World War, the organisation was implemented as a way of ensuring the security of its member states, on the basis that an attack on one would be considered an attack on all. As Nato has increased its size in recent years, Russia has accused the Western world of calculated threats, posturing that threatens the stability of the European continent.
With Finland and Russia sharing such an extensive border, the move is one of the most significant to date. The Kremlin immediately described the proposed move as 'radical', and claimed that it would be forced to take 'retaliatory steps.' While Nato member states must observe the Law of Armed Conflict at all times, the organisation has no laws, parliament, or means of enforcement, in effect limiting the legal authority of Nato commanders to ensure that member states retain their sovereignty.
The future of football? 
James Rocha-Sharp
On the back of a fan-led review in November 2021, the government has announced plans to establish an Independent Regulator for English football (IREF). Chaired by ex-sports minister Tracey Crouch, the fan-led review made 10 strategic recommendations to improve the governance in football to protect the fan's interest and the culture of English football. The regulator will have powers, backed by legislation, to exercise financial oversight of clubs, including, according to the review: 'information gathering, investigation and enforcement powers.'
The move will come as a welcome announcement to many football fans across the country, yet the Premier League maintains that a statutory backed regulator isn't necessary. Billionaire owners are likely to also cast a disapproving eye over any perceived loss of control that may affect their financial interests. For example, the 'golden share' proposal, designed to give fans a say in the day-to-day running of a club, has led some to argue that the proposal would deprive owners of control of their asset, something which could give rise to future legal challenges as owners attempt to reclaim any financial value lost.
It's also argued that increased regulation may deter investment altogether, at the cost of the Premier League's financial success. The review holds that this disparity between the top and bottom leagues under the current model is unsustainable and threatens English football. The fan-led review believes that without a threat of significant enforcement powers, 'the problems will get worse, not better.'
With a unique place in British culture, the social cost of failings at a club level is significant enough to warrant government intervention. If the regulator does come into fruition, the review recommends 'an independent panel of experts' to 'decide on contested cases.' As with other regulators, this move would require experts from across finance, law, and economics, and is an area that legal professionals with an interest in sports law will be keeping a close eye on.
Read more about sports law here>>
Trial and Error 
Rhia Lyon
The Ministry of Justice is piloting a controversial two-year scheme whereby judges will be able to resolve small claims without a hearing and without the consent of both parties. It's hoped The Small Claims Paper Determination Pilot will relieve the County Court's backlog which became drastic during – and due to – the pandemic. MOJ figures state that small claims have taken nearly 15 weeks longer to resolve than pre-pandemic.
Just six courts are involved in the trial - Bedford, Luton, Guildford, Staines, and Manchester County Courts – and the pilot only applies to claims issued after 1st June 2022. Personal injury and housing disrepair claims will not be affected by the scheme, which is aimed at cases worth less than £1,000 – think parking tickets and flight delay compensation. Judges will have to outline the reasons for eschewing a hearing and will be able to order a hearing if they deem it necessary. Claimants will still be allowed to seek permission to appeal.
Although the scheme will invariably save time and money, critics claim the scheme undermines the fundamental right to a trial – we can all agree this sort of pilot is unlikely to ever happen in the US. There's also the issue of putting a stop to junior lawyers' bread and butter work: irrespective of their practice area, junior tenants rely on these sorts of cases to build their practice, whilst pupils find their feet by being, well, on their feet in small claims courts. Let's hope the plot doesn't put people off participating in the judicial process.
Read more about careers at the bar here>>
Weekly Roundup – 2/05/22
Roe vs Wade  
James Rocha-Sharp
In an unprecedented leak of a supreme court draft decision, America could see radical change to its abortion laws. The draft, obtained by Politico, shows a majority of justices support for overturning the decision in Roe v Wade. The 1973 landmark case established a constitutional right to terminate a pregnancy 'until viability,' the point a foetus can survive outside of the womb (roughly 24 weeks). This had ensured half-century of federal protection over abortion rights in the US. In the draft, supreme justice, Samuel Alito, says "Roe vs Wade was egregiously wrong from the start," as he seeks to place the issue back into the hands of individual State lawmakers. By no means does this constitute an immediate decision, however 26 States are poised to enact a "trigger" ban on abortion should the draft be upheld, which could see the reintroduction of legislation that was invalidated by Roe v Wade.
Oligarch Land   
On the 17th of March, Dominic Raab announced the government's plans for legal reforms to tackle 'strategic lawsuits against public participation', known as SLAPPs. Although not confined to Russian oligarchs, the war in Ukraine has shone a light upon the practice of weaponizing the high cost of litigation in English courts to stifle the freedom of the press.  A number of sources have described the tactic of using the justice system in this way - by wealthy individuals and business alike - as "lawfare."
Recent examples of attempted 'SLAPPs' include Catherine Belton's book Putin's People and Tom Burgis' Kleptopia, where the publisher Harper Collins found themselves wrapped up in two high profile libel cases. Oligarchs such as Roman Abramovich (previously of Chelsea FC), Mikhail Fridman, and Petr Aven, allegedly sought to use SLAPPs as a psychological and monetary intimidation technique to discourage publication. Burgis' case was recently thrown out of the High Court in a victory for press freedom, however it's worth noting that successful SLAPPs won't make it into the public eye.
The government's proposal potentially includes amendments to the Defamation Act 2013, strengthening the 'public interest defence,' capping the cost of libel lawsuits and forcing claimants to prove 'actual malice.' As a part of the government press release on the 17th of March, Justice Secretary Dominic Raab was quoted saying: "The Government will not tolerate Russian oligarchs and other corrupt elites abusing British courts to muzzle those who shine a light on their wrongdoing. We're taking action to put an end to this bullying and protect our free press."
Read more about libel law here>>
Read more about human rights here >>
Akshata Murty: What is a non-dom, and when is it OK to be one? 
25 April - Isaac Hickford
In early April, Akshata Murty, the wife of Chancellor Rishi Sunak, hit the headlines over her status as a non-dom in the UK. One reason that the revelation caused such a stir is that it touches on a topic with a rich history of controversy. So, what exactly is a non-dom? And when is it legally permissible to be one?  
The term 'non-dom' is a shortened version of 'non-domiciled individual,' someone who lives andworks in the UK, but whose permanent home, at least for the purposes of tax, is another country. The idea behind the status is that individuals who ultimately plan to return to the country they consider home, can live and work in the UK while only paying tax on the income they earnhere. The money they make, usually through part or full ownership of businesses operating overseas, is not subject to UK tax (so long as they don't spend it in the UK). 
The status doesn't apply exclusively to those who were born outside of the UK. Somewhat archaically, if your father was born outside of the country you can apply on the basis of your father's country of origin. As of 2017 however, you can't claim non-dom status if you have been a UK resident for fifteen of the lasttwenty years, among other conditions, and you pay a hefty fee for the privilege - £30,000 a year if you've lived in the UK for at least seven of the previous nine years, and £60,000 if you've lived in the UK for twelve of the last fourteen. So, what is it about non-dom status that is so controversial? 
As you can imagine, those with a spare £30,000 tend to be people with a particular sort of income. As UK residents, non-doms are unlikely to be taken as a permanent resident in their home country, and as a result they are not taxed on their worldwide income in either country. For extremely wealthy individuals, this presents an opportunity for significant savings. In short, it is a scheme that only benefits individuals of extreme wealth. According to data published by the London School of Economics and the University of Warwick, 22% of top-earning bankers had benefitted from the scheme.  
Weekly Roundup – 18/04/22
Ed Sheeran Wins Landmark Copyright Lawsuit
Taiwo Oshodi
Earlier this month Ed Sheeran won his much-publicised High Court copyright battle over the song Shape of You. Judge Antony Zacaroli ruled that the 2017 hit single had not plagiarised grime artist Sam Chokri's 2015 song, Oh Why, noting: "I cannot claim knowledge of all the music terms, but my understanding is Shape of You is a long way from Grime."
While Zacaroli agreed with Chokri that there are similarities between the "Oh I" and "Oh Why" refrains, he argued that "such similarities are only a starting point of possible infringement." The claimants could not prove Sheeran had previously heard Chokri's song either deliberately or subconsciously, and differences between the relevant parts of the song "provide compelling evidence that the "oh I" phrase (…) originated from sources other than Oh Why."
The case comes among a growing spate of large cases against high profile artists, most notably Artikal Sound System's claim against Dua Lipa's Levitating. The increasing number of claims has resulted in a growing chorus of voices believing the law regarding music copyright is no longer viable given the current musical landscape.
Currently, claimants must prove that the writer has both heard their piece before writing, and that a significant amount of the track has been copied. However, in modern times, quantifying these is difficult because the pool of content online is so large. Grounds for a case might seemingly be more easily brought to light for those feeling hard done by, but in Sheeran's words: "Coincidence is bound to happen if 60,000 songs are being released on Spotify every day; that's 22 million songs a year, and there's only twelve notes that are available."  Defendants often view settling cheaper and less disruptive for artists, a route Sheeran took in 2017 for the song Photograph - but with this recentoutcome lesser-known artists may be less inclined to move forward with litigation beyond settlement. Following the ruling, IP specialist at Shakespeare Martineau, Isaac Murdy, told Times Series: "This ruling indicates that the UK intellectual property courts aren't going to support American-style speculative litigation."
Find out more about Music law>>
The cost of living: feeling the squeeze
 Isaac Hickford
In January, the government announced that there would be a 54% increase in the amount the average UK household pays for its energy. In any given year, an increase of almost £700 in household bills was going to sting. What makes this rise all the more keenly felt however, is that it comes against an ominous backdrop. Russia's invasion of Ukraine in February prompted a stratospheric increase in oil prices on the international market, exacerbating rising fuel costs across the rest of Europe. What's more, with Russia and Ukraine both large exporters of agricultural products, there are fears of an increase in the prices and availability of these products in the UK. In fact, the invasion prompted the Office for Budget Responsibility (OBR) to double its expected inflation forecast for 2022.
According to the think-tank The Resolution Foundation, the rising cost of living, coupled with stagnant wages, could lead to the average household being £1,200 a year worse off. For the lowest income families, the end of a £20 per week Universal Credit increase that was introduced to combat the effects of the pandemic, brought more cause for concern.
So, what does this mean for property law? When the pandemic was at its peak, the government introduced a temporary stay on all possession proceedings to ease the financial pressure on renters. Possession relates to a landlord's right to take possession of a property and evict its tenants, but while the ban offered a short-term solution, there were fears about the security of renters once the ban was lifted. In fact, evictions became a legal reality again from October last year. According to data released from homelessness charity Crisis, there has been a 400% rise in possession claims since this time a year ago.
The number is still lower than pre-pandemic levels, but with the easing of the court backlog, the number of possession proceedings is expected to rise. For those struggling to pay rent, the changes will undoubtedly have an impact. To add insult to injury, a report by the House of Commons Justice Committee at the end of last year argued that a system of fixed fees has left legal aid firms in the UK struggling to recruit and retain staff. With question marks over legal representation for evicted tenants, the pressure that eviction proceedings will place on the court system will be at the forefront of what is to come. 
Find out more about property law at the bar>>
No Bono   
Rhia Lyon
You might think that successive cuts on the country's legal aid budget coupled with an encroaching influence of American firm culture has paved the way for an unprecedented rise in coordinated pro bono efforts by UK firms. But that's not the case. According to statistics shared by the UK Collaborative Plan for Pro Bono (known as The Plan), the average number of hours spent on pro bono per lawyer annually has steadily declined since 2017 (save a small uptick in 2020) with the figure now at 20 hours per lawyer. That said, this decrease could arguably be a result of COVID-19: most pro bono work is litigious and with the vast majority of courts shut for a sustained period during the pandemic, not all cases could be heard. There's also the issue of legal professionals, admin staff, and clients contracting the virus themselves.
There also remains a significant difference in the commitment to pro bono between lawyers in the UK and US market.  In 2020, Americans completed around 70 hours of pro bono each, compared to just 20 hours in England and Wales. It's recommended that US attorneys complete 50 hours a year each, whilst the UK Collaborative Plan for Pro Bono (The Plan) suggests just 25-hour target per lawyer. Perhaps a higher target is in order?
Find out more about pro bono and volunteering>>
Weekly Roundup – 11/04/22
Elon Musk and Twitter       
  Sal Morton
In early April, one of the world's most prolific eccentric billionaires Elon Musk purchased an equivalent 73.5 million shares in social media giant Twitter – in turn buying him a seat on the platform's board. The platform has over 330 million active monthly users, one of which is Musk himself. He's come under fire many times for using the platform to mislead investors and affect stock values, making his purchase and board appointment even more controversial.
His stake in the social media platform is what's being referred to as a 'passive stake' – meaning Musk won't have any control in the running and decision-making process at Twitter. However, if he were to gain another 0.8% of shares, this would change. It could be argued that his mere presence on the board could influence the running of the platform however, as Musk's $267.3 billion net worth means his 'passive' influence travels far and wide.
To put his presence at Twitter into perspective: Elon Musk currently owns four times more stock than Twitter founder Jack Dorsey, who owns 2%. Musk is no stranger to the legal implications of activity on social media. In 2019, the South African faced a defamation lawsuit over a tweet describing British diver Vernon Unsworth as a 'pedo guy.' Interestingly, research by UK law firm Wiggin published in the Guardian in 2016 estimated that almost half of 18–24-year-olds were unaware that posting an unsubstantiated rumour about someone on social media would leave them open to being sued.
>>Sports, media and entertainment law
Mandatory calorie labelling     
Amy Howe
Earlier this week, new legislation came into play requiring large businesses (those with 250 or more employees), including cafes, restaurants, and takeaways, to display calorie information on their menus and food labels. The changes, backed by Parliament, are part of the government's attempt to tackle obesity, and improve health across the nation. The NHS estimates that in the UK, obesity affects one in four adults and one in five children.
The move comes with mixed opinions around the effectiveness of promoting healthy eating, with nutritionists suggesting that 'calories are not the ultimate answer to defining a healthy lifestyle.' There are also concerns that including calories on menus could have potentially harmful effects on those suffering from eating disorders, an issue faced by an increasing number of people in the UK.
Additionally, professionals have spoken out about the potential strain the legislation will have on businesses, particularly those in the hospitality sector, that have already been thrashed by the pandemic. There's a lot for lawyers in the food and beverage sector to get stuck into in the coming months, as businesses grapple with definitions of exempt food and beverages, portion sizes (particularly in buffets), and how the new legislation intersects with pre-existing laws.
If you're interested…
>>Read more about food and retail law here
Weekly Roundup – 04/04/22
The P&O Scandal
Maritime and employment lawyers will be keeping an especially keen eye on the recent P&O scandal. On the 17th of March, P&O Cruises sacked 800 sailors from UK Ports without any previous notice. In front of a commons committee, Chief executive, Peter Hebblethwaite, candidly admitted to breaking the law. Asked whether P&O owed a duty to consult the unions over redundancies, under Section 188 of the Trade Union and Labour Relations Act, he responded: "there's absolutely no doubt we were required to consult with the unions. We chose not to do that." The relevant section states that "employers must provide information and consult the appropriate representatives of employees who may be affected, at least 30 or 45 days before the first dismissal takes effect," Mr. Hebblethwaite said the incredible decision was made with the survival of the company in mind. The average wage of the sacked employees was £36,000 annually; the agency workers, hired to replace the sacked staff, will earn an average of £5.15 per hour. P&O have avoided paying the UK National Minimum Wage through a legal framework that leans into the International Maritime Laws, which Gavin Newland (Member present at the Transport Committee) compared to "modern day slavery." Any attempt to change rectify this would take clear legislation and international governance.
In a statement to parliament, MP Grant Shapps announced his intention to pursue several measures in an attempt to reform the existing legal framework, including a plan to introduce legislation that could enhance workers' protection in regard to the UK's maritime employment laws. Among suggestions some cruise workers are earning as low as 75 an hour, these measures are long overdue.
Exchange-gate         
Rhia Lyon
Us Brits like to import things from the US. Coca-Cola, Ford, and comedy-come-soap opera Dynasty have long been favourties from across the pond. Eye-watering associate salaries are a more recent transatlantic phenomenon.  Since the summer of 2021, BigLaw firms have battled to climb to the top of the salary table, with the most recent hike - $215,000 for first year associates - being announced by New York's Cravath in March 2022. Naturally, the vast majority of firms scrambled to match this new eye-watering sum. Not wanting to leave out their pals in the UK, pretty much every US firm in London also increased their NQ salary. To pay NQs the same as US first years, firms either decide to set a fixed exchange rate (so the salary is the same each month) or allow salary to fluctuate with the exchange rate. The top five highest-paying firms in the UK (all Americans) pay their first year associates the same amount in the US - $215,000. That compares to Gibson Dunn and Akin Gump who have both opted for a set exchange rate and pay their NQs £161,700 and £159,000 respectively.
Critical Junctures in the War in Ukraine 
    Isaac Hickford
In late February, Russia's invasion of Ukraine prompted widespread condemnation from the majority of the Western world, with allegations of deliberate attacks on schools, hospitals, and the civilian 'corridors' designed to allow non-military personnel to flee the conflict safely. In the midst of such atrocities, it's difficult to see where the 'laws' that govern conflicts between nations come into play. In the coming weeks, we'll be taking a look at some key junctures in the conflict through a legal lens.
9th March – In the aftermath of a Russian air strike that hits a maternity and children's hospital in the city of Mariupol, Ukraine accuses Russia of war crimes.
Whether it be by the treaties known as the Geneva Conventions, or a host of other international agreements, there are (at least in principle) grounds to hold governments to account for crimes committed during wartime. Exactly what constitutes a war crime can get tricky, but there are clear-cut cases. Genocide, the use of biological weapons, and the torturing of prisoners of war are all explicitly considered war crimes under these parameters.
In response to what Ukraine claimed was a calculated attack on buildings housing civilians, Ukraine started a case against Russia in the International Court of Justice (ICJ), yet any ruling against Russia would need to be enforced by the UN Security Council - a group of which Russia is a permanent member. As one of five permanent seats on the council, Russia would effectively have the power to veto any sanctions that were proposed against them. So, are there alternatives? The International Criminal Court (ICC) is responsible for prosecuting individuals (typically soldiers guilty of committing war crimes), rather than heads of government. Indeed, significant questions remain over the extent to which modern international political and economic structures would allow for a prosecution of this scale.
End of an ordeal 
17th February 2022 - Harry Cerasale
Nazanin Zaghari-Ratcliffe, a British-Iranian citizen who had been detained by Iranian authorities for the past six years on charges of conspiracy, has finally returned to the UK thanks to the tireless combined efforts of activists, human rights lawyers, and diplomats. Her detention, which involved routine subject to torture, was viewed as unlawful under international law and was widely condemned by human rights groups. Nazanin's case was complicated by the question of a £400 million debt relating to military equipment owed by the UK government which had been withheld in compliance with US led sanctions placed on the country. The case illustrates the dangers that come about when the law collides with international relations and politics 
Weekly Roundup - 21/02/22
The Latest Craze 
Sal Morton
Wordle was recently sold by creator Josh Wardle to the New York Times for a reported low seven-figure sum. The aptly named popular word-based game offers a single conundrum to users and has gripped puzzlers since its release in October 2021. Its success began to rocket in early 2022, leading to its surprising and unique sale to the media giant.
The game is currently free-to-play and only offers one puzzle each day. Fans have speculated whether the NYT will put the game behind a paywall, offer paid access to more than one puzzle a day, or simply thrive on the web traffic the game brings. The sale is even more interesting when Twitter users revealed that the entire code to the game is available to download and replicate by right clicking on the page.
This raises issues around IP and exactly what the New York Times has purchased. If the sale only covers the game name and branding, they risk losing traffic to the many increasingly absurd user made Wordle-spin offs such as Nerdle (a numbers-based puzzle), Sweardle (a swear word puzzle) and Byrdle (a choral music-related puzzle).
Mishcon's delayed IPO and what it means
Nikolai Viedge 
 London's Mishcon de Reya recently decided to delay its IPO, citing a volatile market. While there is nothing particularly unusual or sinister about delaying an IPO it is worth understanding what implications it can have.
When putting together an IPO, certain financial information needs to be presented as part of that process. Those financials need to be within a certain window to reflect as closely as possible the organization's most recent financial status. Generally, something like the firm's quarterly financials will be used as part of the relevant documents that are used in an IPO. Delaying an IPO could mean needing to update all the documentation, which, on top of being time consuming, can also be costly.
Continued delay of an IPO can also erode investor confidence. Mishcon's roadshow (where companies look to convince investors to back the IPO) may already have faced an uphill battle, after the firm agreed to record pay fines related to several money laundering breaches. This latest delay might cause further concerns for potential investors.
In January 2022, Bloomberg reported that the firm expects a valuation of over £600 million, which would make it the biggest of the (few) law firms that are publicly traded. Mishcon would be only the sixth traditional law partnership to be publicly listed.
The future of work? 
Amy Howe
As government restrictions on WFH guidelines end and bosses start implementing designated offices days, the future of work is on everyone's minds. The last two years have seen a momentous shift in the traditional corporate working week, with many arguing it now to be something of the past. Remote working is becoming the norm for many office jobs, and it's now apparent that being hunched over a desk for eight hours a day, five days a week, for an average of 45 weeks a yearis no longer the optimum. The shift towards a better work-life balance – as well as the so-called 'Great Resignation' that saw UK and US employees leave jobs en masse last year – has left employers scrambling to attract and retain top talent.
We've seen companies take a long, hard look in the mirror and Monzo is one of the latest to do just that. Last week, the British-born online bank announced that it was introducing three-month paid sabbaticals for its employees – to be taken on the fourth year of their tenure; all at once or one month at a time. In line with its title as a challenger bank, this latest policy has potential to challenge the norms of employee leave in the UK.
There are currently few UK-based companies that allow their employees to take sabbatical leave, the large majority of which are unpaid as the UK has no legislation that covers long breaks. The lack of regulation means employees' rights to request sabbaticals come down to the fine print in their contracts. If Monzo's policy is to a signal a shift in approach, with either more employees asking for the right or more employers offering, it's likely that employment lawyers will be called upon to navigate this new contractual terrain.
Human Rights Act reform: sharpening the separation of powers?
 Isaac Hickford 
Regardless of what and where you are looking to practice, the Human Rights Act (HRA) matters. In many ways it has helped to shape the way we see ourselves in relation to authority. The HRA is the line in the sand that public bodies and government itself cannot cross. The problem, it turns out, is that you don't really need to cross the line, so long as you are free to move it and change the goalposts.
In December last year, the UK government announced proposals to reform the HRA in its current form and replace it with a Bill of Rights. This would, the government argued, change the way that rules laid out by the European Convention on Human Rights are interpreted by the UK courts. The proposals included introducing specific circumstances in which foreign nationals could claim the right to a family life to avoid deportation, as well as reinforce freedom of speech. The proposals were argued to be a matter of common sense and would help to shift the emphasis from European law. Since 1998, everybody living in the UK has been free to hold the government to account in cases where their human rights are not upheld. In the case of a breach of those rights, the individual would take their case to a UK court and request that their rights be enforced by a judge. Crucially, part of the HRA requires that Strasbourg case law be taken into account. Yet under the current framework, British courts are free to ignore the views of the European Court of Human Rights if there is a solid legal basis for doing so.
According to Deputy Prime Minister and Secretary of State Dominic Raab, the changes offer hope of 'sharpening the separation of powers.' However, critics have said this move will dilute worker protection and shifts the UK further to the right. It will also impact the way European law is interpreted in the UK and effect how lawyers are able to challenge deportation orders on human rights grounds. Bigger questions remain, and questions that will undoubtedly have consequences for the relationship between domestic law and ECtHR and the future of individual rights in the UK.
NFTs. The future of fraud?
10 February 2022 - Joel Poultney 
You'll have no doubt heard about the NFT-boom. Drawing intrigue and criticism alike, an NFT (non-fungible tokens) is a tool using blockchain technology that creates a unique, non-fungible digital asset. A digital receipt if you will, with the NFT's owner having provable ownership over the newly digital asset. Debates around NFT ownership have hovered around the edge of IP law for a while now. Lawyers are not only on hand to navigate ownership disputes, but some are in the market themselves. Last year saw Bristol's Stephenson Law create three unique NFT that could be exchanged for legal advice in various technology fields.
Experts from Bird & Bird last year wrote that it is a misconception that purchasing an NFT gives the buyer a proprietary right to every copy or version of the underlying work. Owning an NFT simply means the buyer owns the original version of that work. Anyone can turn an image into an NFT, for example, but that does not mean you own the rights to the existing IP.
Bad actors are exploiting this nascent and oftentimes messy market by stealing artwork, turning it into an NFT, and selling the counterfeit at auction. DeviantArt, leading online digital art community, saw a 300% increase in possible fraudulent NFTs from November to mid-December 2021. Successfully suing or proving fraudulent behaviour is notoriously tricky as anonymity is built into the crypto space, with jurisdictions hard to pin-point.
Whether a fad or the future of art, the digital NFT marketplace grew to $22 billion last year. And like all growing industries, big money attracts malicious intent and NFT scams are also on the rise. The most popular wallet used for Ethereum transactions (the most commonly used cryptocurrency for NFTs) is MetaMask. Early 2022 saw deliberate phishing scams on its platform, with fake pop-ups also sent to users with the intention of gaining access to private information and crypto owned by the targeted user.
The market will continue to grow and regulation will naturally tighten, so students looking to IP firms will need to be well-versed on the intricacies of this blossoming field of practice.  
The BSL Bill: a shift in inclusion

 
10 February 2022 - Rhia Lyon
Imagine having your privacy compromised every time you go to the doctor. It's a horrifying thought, isn't it? Sadly, this is an issue 87,000 deaf people in the UK face: if their doctor doesn't offer a British Sign Language (BSL) interpreter, they have to bring their own, thereby compromising patient-doctor confidentiality. EastEnders actor and Strictly Come Dancing winner, Rose Ayling-Ellis, brought this issue to wider attention and has backed a Bill to give BSL legal standing. If passed, the new BSL Bill would enshrine BSL as an official language and would require all governmental bodies and public services to promote and advise on the use of BSL and to establish its use in public services.
It's hoped the Bill would improve provisions currently in place in the UK. Broadcasters have been required to make a proportion of their programmes accessible for blind and deaf people since 2003. Subtitles for Video-on-Demand content also became a legal requirement in 2017.
Channel 4 are currently being investigated by Ofcom after a technical issue at their transmission centre caused a two-month subtitle outage, as well as problems with audio description and signing services in September last year. As a result, the broadcaster failed to meet its government-mandated access quota on TV platform Freesat – though it did meet other regulatory requirements.
Technical issues are inevitable and often excusable, with phrases such as "you're on mute" and "you've frozen" defining much of the live content during the pandemic. What's not excusable, however, is not properly preparing for the inevitable. Whilst multiple platforms were affected by the same incident as Channel 4, other organisations did not experience such severe outages because they had adequate backup systems in place.
The Bill highlights strong and intentional action on behalf of Britain's deaf community and would mark real progress by further enshrining BSL in law.

 Microsoft's $70 billion building block for the metaverse 
21 January 2022 - Isaac Hickford
No matter what the context, the biggest deal in the history of the tech and gaming sectors was bound to raise a few eyebrows. On the 18th January, it was announced that Microsoft – the creator of a generation of Xbox consoles – had agreed an all-cash deal of $68.7bn (£50.6bn) to purchase Activision Blizzard, the publisher of mega-titles such as Call of Duty, World of Warcraft, and Candy Crush. Activision Blizzard has almost 400 million monthly users, but its success has been overshadowed recently over allegations of harassment and sexual misconduct. Allegations that Microsoft will now be expected to navigate.  
The deal sees Microsoft settle into position as the third largest gaming company by revenue after Tencent and Sony, creator of the PlayStation console. Undeniably, the move constitutes a shift in the race for dominance in one of the largest and most important industries in the world, an industry expected to reach a global value of a quarter trillion dollars in the next few years. As part of the announcement, Microsoft indicated that the acquisition was a key building block in the race into the metaverse, an entire virtual reality that tech giants are competing to reach. With streaming site-style subscriptions to gaming platforms on the horizon, Microsoft are yet to confirm whether the games – currently available on both Microsoft and Sony consoles – will become exclusive to Xbox users.  
For lawyers in and around the entertainment sector, there's plenty to get your teeth into. Legal professionals interested in environmental, social and governance matters will be keeping a close eye on how Microsoft approaches cleanup operations in an era of increasing accountability. What's more, with the move pointing towards an ever more immersive online gaming environment, there are bigger questions around privacy and security in a future metaverse. Indeed, questions that are likely to play a part in shaping the future legal landscape of the entertainment sector.  
 New Year, New Lockdown? 
15 December 2021 - Taiwo Oshodi
Just in time for Christmas, the world faces down yet another new, highly transmissible, variant of SARS-CoV-2, designated 'Omicron.' Although the WHO's recommendation that countries implement 'the effective public health measures to reduce COVID-19 circulation,' whether we see a return of lockdown measures remains to be seen. The situation has sparked debate on the limits of government legislative overreach. Alongside a greatly accelerated booster vaccination scheme, the UK government has imposed legislation requiring mandatory face coverings in shops and on public transport, as well as requiring travellers returning to the UK to receive a negative PCR test. Despite a rebellion of 100 Tory MPs, parliament also voted to introduce vaccine certificates, mandating certain venues to check if a person has received both doses of their vaccine or proof of a negative test. 
As we saw at the start of the year, restrictions on travel are likely to have an impact on insurance practices, specifically in the tourism industry with Christmas holidays on the horizon. Not only are over-60s and people with comorbidities being recommended not to travel, but uncertainty over restrictions overseas and the future is already resulting in an uptick in cancellations. Litigation and bar practices are likely to prove more resilient in the event more restrictions are introduced, with the systems and infrastructures do conduct proceedings remotely much more established. However, as reported by the CPS, the backlog of criminal cases from postponements over the original lockdown periods is still likely to take years to clear. 
Both the WHO and British Medical Journal have renewed calls to waive the IP rights on the Covid-19 vaccines in order to accelerate global vaccination. New monoclonal antibody treatments such as GlaxoSmithKline's sotrovimab and Roche & Regeneron's ronapreve will also pose questions for life science practitioners: what will be the frameworks of regulation for these products; how will lawyers advise on these; and how will supply agreements with government bodies be negotiated? 
The end of protest? 

08 December 2021 - Joel Poultney
The right to protest is a fundamental pillar of any functioning democracy. Hard fought victories have historically come through the noisy and disruptive action that challenges state policy and power. Yet the means through which to challenge this power will fundamentally shift with the passing of the Police, Crime, Sentencing and Courts Bill. We interviewed several experts on the implications of the new amendments. Read the full article here. 
Corruption, climate, and controversy 
18 November 2021 - Isaac Hickford
It's been a busy couple of months in the world of business and politics, both on the world stage and here in the UK. For those with half an eye on the headlines, you'll know that many of these issues have significant legal implications. But for those of you with your heads in the sand, here's our roundup of some of the most important issues.
COP26
At the top of the pile is, of course, COP 26. 197 members of the UN Framework Convention on Climate Change met for COP26 in Glasgow at the beginning of November. The conference resulted in the first ever climate deal to contain an explicit reference to reducing the use of coal but stopped short of a commitment to phase out the use of coal entirely after opposition from India and China.
Coal is a significant contributing factor to global CO2 emissions, making up as much as 40% of the global total. Historically, participating nations are extremely careful to leave aspects of the agreements open to interpretation. As the first of such agreements to include any reference to the word 'coal' or 'fossil fuels', the pledge referenced a 'phasing down' of the use of coal, stopping short of the 'phasing out' that many see as necessary to reducing global temperature rise to 1.5°C. As a general rule, the agreements that result from the conferences are not legally binding, but the meetings shed light on important human rights aspects of the climate crisis. In the legal profession, increasing trends in climate law and climate litigation are an inevitable part of what is to come, placing an emphasis on the need for firms to equip legal professionals with resources and expertise in this rapidly developing sector. Expect expanded infrastructure and renewable energy departments.
UK Government Corruption Claims
The UK government has had its hands full on the domestic scene. The Prime Minister faced allegations of corruption in early November over his handling of the scandal surrounding Conservative MP Owen Patterson. After being found guilty of breaching lobbying rules, the government initially blocked Patterson's suspension, initiating plans for a Conservative-dominated committee to re-write House of Commons sleaze rules. This was followed by a swift U-turn, after the decision was met with widespread anger and criticism from opposition parties and the general public.
This comes at a time of increasing pressure on the government. Conservative MP Geoffrey Cox faced questions this month after it emerged that he had conducted paid meetings via video call from his parliamentary office. While it is perfectly legal for MPs to have second jobs, the parliamentary code of conduct states that members should not use public resources – such as their parliamentary offices – for personal financial benefit. Many are now calling for stricter, legally binding rules to regulate the house.
Google and the Supreme Court
On November 10th, the UK Supreme Court dismissed a claim brought against Google in a landmark case relating to the illegal tracking of iPhone users. The claim, brought against Google by the former director of Which?, sought billions in damages over the alleged use of health, ethnicity and financial data gained through Apple's Safari web browser between 2011 and 2012. This, it was argued, continued even when users had opted not to have their data tracked in their privacy settings. The resulting damages would have been one of the largest fines in the history of the sector.  
The ruling is one of immense significance for the way data protection is enforced in the UK. For companies in breach of data protection laws (pre-GDPR), the breach in of itself is not sufficient to warrant a claim of compensation unless it has caused identifiable damage to the individual. This of course has implications for potential claims moving forward. For lawyers in the tech and IP sector, the Supreme Court's decision may prevent a potentially rapid rise in class action suits brought against businesses.
David's Law
When Conservative MP Sir David Amess was killed during a constituency surgery on the 15th October, it cast light on an increasingly toxic environment for public figures in the UK. Several high-profile cases in 2021 have brought online abuse to the forefront of public discourse, and the vulnerability of MPs to threats on social media has prompted campaigners to call for change. In the time since Amess' death, Boris Johnson has been under pressure from backbench MPs to enact 'David's Law' – a measure to end anonymity for those abusing public figures on social media platforms.
The proposed move is a controversial one. Pseudonyms undoubtedly make it easier for online trolls to escape prosecution for threatening or abusive behaviour towards public figures. The problem with removing these pseudonyms, however, lies in the potential it has to prevent whistle-blowers from coming forward. The debate sits in the context of a much wider discussion around the extent of the responsibility that social media platforms have to monitor online abuse. In May, the UK government published an online safety bill, which introduced new obligations on social media companies to monitor and remove illegal and harmful comments on those platforms. The bill - to be enforced by the UK communications regulator Ofcom – itself generated controversy over the challenges posed by defining 'harmful content.'
Technology and the law landing page>
Hollywood and the Hybrid Release
19 October 2021 - Isaac Hickford   
This month, the short and bitter legal dispute between Scarlett Johansson and Disney was brought to a close. The spat can be traced back to March when Disney announced that the latest Marvel blockbuster Black Widow – a film based on Johansson's character - would be made available for rental on the streaming platform Disney+.  The release of the film coincided with its release in cinemas, resulting in a record 67% drop in the film's box office performance in its second week. At the same time, the film generated $60 million in streaming purchases within the first 20 days of its release on Disney+. 
With Johansson's salary determined by the film's box office performance, a multi-platform release constituted a substantial loss of potential earnings. By July, Johansson had filed a complaint in the Los Angeles County Superior Court, arguing that the release constituted a breach of contract. The dispute has shed light on an ongoing point of tension in the industry. Hybrid releases offer an attractive solution for studios looking to navigate cinema closures during the pandemic. Warner Bros lit the touch paper at the end of last year when it announced that all of their 2021 releases would be multi-platform, resulting in multiple threats of legal action. 
With a wedge now driven between the studios that produce new releases and the actors that star in them, the threat of further legal fallout over the hybrid model looms. Lawyers working in the industry could be in for a busy year, with the dispute likely to have wide-ranging implications for the way talent contracts are negotiated and compensated moving forward. 
Sports, media, and entertainment law >
 Falling temperatures, rising bills
11 October 2021 - Amy Howe 
Government plans to slash universal credit payments by £20 a week - totalling £1,040 annually - have attracted widespread controversy. The proposed cuts are the removal of the £20 uplift introduced by the government to aid low-income households with financial struggles during the pandemic. In conjunction with the current energy crisis faced by the UK, estimates suggest that millions of families will be plunged into fuel poverty.   
Many smaller energy suppliers have now collapsed due to the sharp increase in energy market prices, forcing consumers onto pricier deals with alternative suppliers. In the last two weeks, energy suppliers Green and Avro have dissolved, and many others are expected to follow suit. In addition, the consumer price cap (a mechanism in place to protect consumers from high energy bills), was recently raised by 12%. New estimates suggest that the average household will now be charged £1,277 annually, while households with higher consumption could see prices soar to £2,000.  
Lawyers operating in the energy sector are in for a busy few months as they wrestle with the various commercial, legal, and regulatory ramifications associated with the crisis, including managing the restructurings of insolvent companies and redrafting contractual agreements. The crisis occurs against a backdrop of structural transition in the energy sector, as companies and governments move away from fossil fuels in favour of sustainable energy sources.  
The future of legal aid 
US sprinter and gold medal favourite, Sha'Carri Richardson, made headlines earlier this month when it was announced that she would not be competing at the Tokyo Olympics after receiving a one-month ban from the World Anti-Doping Agency (WADA). Despite booking her place at the games during the US Olympic trials, Richardson tested positive for marijuana, a substance that falls under WADA's list of banned substances.

The use of drugs in sport has long been a legal grey area. In the US, possession of anabolic steroids – synthetic hormones resembling testosterone – is a federal crime. Of course, cannabis is not an anabolic steroid and research suggests there is no real evidence that marijuana provides athletes with any physical advantage. But crucially, WADA's list extends beyond the use of what we call 'performance enhancing drugs' (PEDs), to include recreational substances such as marijuana. Under anti-doping rules, the list of banned substances extends to any that fulfils the following criteria
It has the potential to enhance an athlete's performance

 

It poses a risk to the athlete's health

It violates the spirit of the sport
The World Anti-Doping Agency was formed in the late nineties, funded by a combination of sporting bodies and national governments. This partnership ensured that WADA could rely on governments to introduce legislation to prevent the sale and distribution of banned substances. This year, the agency reduced its ban for recreational cannabis use from two years to a matter of months but calls to remove marijuana from the list of banned substances are increasing, and a number of athletes have campaigned openly for its removal. What complicates things further is that in the state of Oregon - the location of the US Olympic trials - the recreational use of marijuana is legal (in fact, Oregon was the first state to decriminalize the use of cannabis in 1973).
Crucially, Richardson's ban comes at a time of transition in the United States. 2021 saw the legalization of cannabis in five states including a recent decriminalization in the state of Louisiana. The result is a booming industry, which by one estimate is worth over $13 billion. Many law firms across the country now have dedicated cannabis law teams that are seeking to capitalise on the boom.  Whatever the relationship between anti-doping regulation and cannabis moving forward, it will undoubtedly be influenced by wider perceptions of marijuana in the US, including its commercial potential. 
The Ticking Clock
22 July 2021 | Harry Cerasale
It's been a month of mixed news on the subject of the environment and climate change. Starting with the bad: several record temperatures have been recorded in the Western hemisphere including in British Columbia where temperatures reached a scorching 49.6C. Similarly, in Death Valley, California, The US National Weather Service recorded temperatures of 54.4C, which if officially verified, would be the highest recorded in the history of Earth. These bleak statistics are even more stark in light of recent revelations that the G20 states subsidised fossil fuels by $3 trillion since 2015.
The good news is that The UN Convention on Biological Diversity has released its much-anticipated plan to reverse the destruction of ecosystems across the world. The plans are expected to be elaborated on at the COP15 Biodiversity summit in China, due to take place later this year. It includes pledges to: eliminate $500 billion of government backed subsidies that are harmful to the environment; protect at least 30% of the world's land and sea areas; and close the financing gap needed to implement the changes by up to $700 billion per year.
The vast sums of money required to fund the battle against climate change and ecological collapse will require enormous cooperation between public and private parties, as well as novel financing arrangements. Law firms will certainly have a role to play and many of the largest firms already have already established multi-disciplinary climate change groups that are helping to mitigate the threats and maximise the opportunities climate change poses for their clients.
The Post-Carbon Economy with Norton Rose Fulbright>
Environment practice area guide>
---
LGBTQ+ and the law: the challenges ahead
7 July 2021 | Harry Cerasale
As Pride celebrations come to an end, we're taking a break from commercial awareness to shine a spotlight on some of the legal barriers that still confront members of the LGBTQ+ community around the world. As reported by Stonewall:
72 countries still criminalise same-sex relationships.

The death penalty exists for homosexuality in eight countries.

More than half of the world's countries do no protect LGBTQ+ people from discrimination in the workplace by law.

Many countries, including many in Europe, still require trans people to undergo sterilisation.
In the UK:
Gay men were prohibited from donating blood until last month and can only do so now if they have been in a monogamous relationship for the past three months.

Non-binary people are not legally recognised.

Married trans people need permission from their spouse to get a GRC (Gender Recognition Certificate)

Despite government promises, the dangerous practice of conversion therapy is still to be banned in totality.
The application of law in this area has long involved a complex debate between philosophy, ethics and morality - fluctuating elements that are shaped by time and place. 
What is important to reflect on as Pride month concludes is the way in which the rule of law is still used to restrict LGBTQ+ human rights in many states. Closer to home, while legal progress has been made over the last twenty years, there is still work to be done to ensure all identities and experiences represented by the LGBTQ+ term are protected and best served by the law. 
24 Jun 2021 | Harry Cerasale
One of the most enduring legacies of the Covid-19 pandemic will be the impact on working culture. Paying huge premiums on office spaces in the City no longer seems to make business sense in a world where many people have proved they can work productively at home. Many businesses, including law firms, are trying to wrestle with the new reality and are in the process of drawing up new plans that reconcile the flexibility of working from home with the various benefits of coming into the office. Our own research suggests most firms will opt for a hybrid approach, with lawyers and trainees getting the options to work from home for two to three days a week. Across the pond, investment bank Morgan Stanley made headlines announcing it wouldn't allow staff to return to its offices unless they were fully vaccinated.
In the UK, a recent leaked report suggested that the government was considering legislation that would give workers the default right to work from home, as opposed to having to request the arrangement with their employer as the law currently stands. The plan has been met with fierce opposition from the Confederation of British Industry who cite the difficulty of training new recruits and the potential impact of fewer people working in city centres on cafes, restaurants and other businesses. Whether it's advisory work or disputes, we expect it's going to be a busy time for employment lawyers!
Employment practice area guide>
---
Salary wars
16 Jun 2021 | Harry Cerasale
If any proof was needed of a financial boom in the legal sector, one need only peek across the pond and look at the latest pay war that is ensuing among the top firms. Elite New York outfit Milbank fired the first shot, announcing that its first-year lawyers would now be paid an eye-watering $200,000 a year. As if that wasn't enough dollar, Davis Polk returned fire and upped the ante, announcing they would be raising the starting pay for associates in its 2021 class to $202,500. Petty? Maybe. Sending a message? Most definitely. We expect many of the top firms will soon follow suit. London NQs at some firms have their salary pegged to the dollar and so will also benefit: by today's exchange rate they'll be at £141,702. 
What effect is this having in the City? In a bid to ensure they can continue to attract top candidates, magic circle firm Clifford Chance has re-upped its NQ pay to £100,000 after a Covid-prompted dip. Certainly nothing to be sniffed at, but still a huge £40,000 below what's on offer at its US peers. You may well hear that UK-based outfits provide more work-life balance than their Transatlantic rivals, but the true picture's a little more complex than that.
US firms have long been making inroads into the UK market and are continuing with growth strategies that are underpinned by aggressive lateral hiring. Research from The Lawyer has revealed that the lawyer headcount of US firms in the UK is now at a record level. Although the legal market remains generally buoyant and healthy, thanks in part to Covid-19's novel problems attracting plenty of resultant work, this long-term trend could spell trouble for UK firms if their profit margins continue to fall behind those of US rivals.
---
Fly like a G7
9 Jun 2021 | Harry Cerasale
All eyes will be on Cornwall this Friday as the leaders of the G7 countries (as well as invited guests Australia, India, South Korea and South Africa) meet to address the litany of emergencies facing the planet. Developing a global manufacturing capacity for vaccines and robust infrastructure to deal with future health emergencies will be a top priority, as will mapping a new system of international corporation tax. Following proposals first made by President Biden last month, many expect the G7 leaders to back a global minimum effective corporate tax rate of 15%. Tackling climate change will also be a high priority for leaders who will return to the UK in November for the 2021 United Nations Climate Change Conference, also known as COP26.
The conference's goal is to secure pledges for global net zero emissions by the mid-century, prevent a temperature rise exceeding 1.5 degrees, and commit governments to protecting key ecosystems. To that end, the conference is pressuring developed countries to mobilise a minimum of $100 billion in climate finance. Former Bank of England governor Mark Carney is also heading up the Glasgow Financial Alliance for Net Zero (GFANZ), which has bought together over 160 firms – collectively responsible for  assets in excess of $70 trillion – to  help coordinate efforts in the financial sector to bring emissions down to net zero.
If the rhetoric is backed by solid legislation and meaningful reform, it would represent a triumph for the forces of globalization and would also have a huge impact business across the world. The energy sector will naturally be subject to the most pressure to change. To give an example of the power of the law, a court in the Netherlands recently ruled in a landmark case that the oil giant Shell must cut its CO2 emissions by 45% by 2030.  What's clear, and has been demonstrated time and time again in recent history, is that periods of great change prove to be a boon for the commercial legal industry where businesses rely on law firms to negotiate new regulatory and commercial landscapes.
Regulatory practice area guides>
Environment practice area guide>
The Post-Carbon Economy with Norton Rose Fulbright>
How Covid-19 is affecting legal practice areas>
---
The Regulatory Genome Project
25 May 2021 | with Macfarlanes
Led by the University of Cambridge, the project's aim is simple: use machine learning to sequence the world's repository of regulatory text.
Confused? Read all about this cutting edge technology, and where lawyers fit into the picture...
---
Post maligned
20 May 2021 | Harry Cerasale
The announcement that the current inquiry into the Post Office's Horizon IT scandal will be given statutory status is the latest dramatic chapter to unfold it what some commentators believe to be the largest miscarriage of justice in UK history. The inquiry will now have new powers to compel witnesses to give evidence; the SRA has also announced it is reviewing the role that lawyers may have had in any potential wrongdoing.
At the heart of the scandal is Horizon, a computing system introduced by the Post Office in 1999 to computerise transactions across thousands of its branches. At the time, it was the biggest non-military computer project in Europe. However, inherent faults in the system soon started to record random discrepancies and losses, much to the confusion of local branch managers or 'sub-postmasters'. In the fourteen years that followed, between 700 and 900 sub-postmasters were falsely prosecuted and convicted by the Post Office on the grounds they were responsible for the false shortfalls being reported by Horizon. Many were coerced into pleading guilty, served prison time and were made bankrupt as the Process of Crime Act was exercised aggressively to recover 'losses' from their personal assets. The Court of Appeal has now moved to quash the convictions of 39 postmasters in a landmark judgement that is expected to see other victims step forward. Justice Holroyde confirmed that Post Office 'knew there were serious issues about the reliability of Horizon.' The government has also recently stepped in to help support the Post Office in its efforts to compensate victims.
With computer systems and AI gaining more and more control over our lives – whether its allocating A-Level results, driving vehicles, or economic forecasting – litigation is inevitable wherever reality fails to live up to the promise. Writing for the Financial Times, John Thornhill is shrewd in his observation that 'the [Post Office] affair highlights the dangers of humans blindly accepting the output of automated systems as reliable evidence.' Tech like this is also changing how lawyers do their work, but care must be taken to ensure that accuracy and trust is not sacrificed at the altar of efficiency and cost-saving.
Technology and the law landing page>

Technology, telecoms and outsourcing practice area guide>
Litigation practice area guides>
---
Over-mine crypto; undermine the green revolution
14 May 2021 | Michael Bird
The extreme volatility of cryptocurrency was on display once again this week: Tesla CEO Elon Musk, who's been a vocal champion of Bitcoin in the past, sent its value plummeting with the declaration that his company would no longer accept the cryptocurrency due to its damaging environmental impact. Crypto's questionable green credentials have become a common stick to beat the concept with. Research by Cambridge University suggests that mining (the process to generate cryptocurrency) for Bitcoin alone uses more electricity annually than the 45 million-strong nation of Argentina – in other words, enough to power all the kettles in Britain to boil water for around 30 years. Now that's a lot of tea…
Where does this leave the cryptocurrency dream? It's had a turbulent journey up to this point and its value is unlikely to stabilise any time soon – crypto's lack of a central authority backing offers the 'freedom' that spenders put a lot of value in, but leaves it vulnerable to massive fluctuations in value compared to traditional currencies. From an environmental perspective, it's likely that renewable energy will play an increasing role in mining; Bitcoin rivals like SolarCoin and BitGreen already market themselves as 'green' alternatives. As with any asset, the future viability of cryptocurrency will be based on a benefits vs drawbacks analysis. The blockchain technology that backs it has come a long way in a very short time, so it will be exciting to see how it develops further in future.
Podcast: Cryptocurrency explained> 
Environment practice area guide>
---
What, another one?
12 May 2021 | Harry Cerasale
Another week, another big tech firm put on the legal defensive. This time it's Apple in the hotseat, facing down a £1.5 billion UK class action lawsuit. The case centres around a claim that the company has been guilty of monopolistic behaviour by forcing developers to use its own app payment system and in doing so overcharging users by up to 30% on its App Store. The case comes just as the EU charged the tech giant with breaking EU competition law on behalf of Spotify for similar reasons. 
They may draw a lot of heat in the media but that's because few companies in history have commanded as much power, wealth and influence as the Big Five of Apple, Amazon, Google, Microsoft and Facebook. All of them have faced a litany of lawsuits in recent years over anticompetitive behavior and all have amassed vast banks of the world's most valuable asset in the 2020s: data. Expect plenty more long, protracted legal battles worth billions of pounds, brought by public bodies and regulators as well as commercial competitors. 
---
Eat the rich
11 May 2021 | Harry Cerasale
Now how do we pay for it? That's the question facing the treasuries of governments across the world, most of which have been forced to borrow record amounts to stave off economic ruin. Indeed, research from the Institute of International Finance has revealed that a staggering $24 trillion has been added to world's total debt in the last year, of which half can be attributed to government support programmes.
At the same time, research from Forbes has estimated that the world's billionaires have added more than $5 trillion to their collective wealth. Elon Musk's net worth alone has increased by more than $100 billion, leaving many commentators with no reservations about who should foot the bill for economic recovery. Those feelings have only been exacerbated by recent revelations that Amazon, a company whose profits have more than tripled in the last year, paid zero corporation tax in Europe despite record sales of €44 billion. 
In his last budget, Rishi Sunak announced that the headline rate of corporation tax in the UK would rise to 25% for company profits over £250,000. That's the first increase in corporation tax for over four decades and a move at odds with traditional Tory economics. The Biden administration has gone further, calling for a global minimum corporate tax rate of 21%. Under the new proposal, companies would pay levies to national governments based on their sales in each country, regardless of where they are domiciled. The plan has already received support from key players such as France and Germany.
The proposed changes could have a huge impact on the global economy. Naturally, companies will rush towards City firms in need of urgent tax structuring and longer-term restructuring of their global operations. Similarly, the possibility of a higher wealth tax targeting high net-worth individuals could also be a boon for private wealth teams in firms across the legal industry. 
---
Home bargains?
29 April 2021 | Harry Cerasale
Your current housing situation will affect your reaction to the news that the national average price of a property coming to the market in the UK has hit an all-time high at £327,797 – a 2.1% jump on last month according to data by Rightmove. The extension of the 2020 stamp duty holiday, government support for 95% mortgages, and post-lockdown optimism are all driving the boom. All this is good news for the real estate departments of law firms across the country, particularly at many regional outfits where trainees consistently tell us that they get to oversee the sale and purchases of properties independently.  
Ever-growing property values aren't all good news, though, especially for cash-strapped millennials and Gen Z-ers. Many fear that the huge disparity between average house prices and salary is continuing to entrench generational inequality with large swathes of the population being priced out of the market. Spiraling house prices and renting costs in cities are problems facing many developed economies across the world. For example, Berlin's status as one of Europe's more affordable cities took a blow this month when Germany's highest court ruled that the rent cap imposed by the state, which kept rent frozen on most of the city's flats, was illegal.  
The law is thus one tool that can be used to influence property prices, but one that governments can be reluctant to use. As long as homes are being bought and sold, it's unlikely the UK's Conservative regime would intervene to push property values down – recent measures have if anything suggested the opposite. Mass housebuilding may tip the scales in the other direction, and bring in lots more work for construction lawyers in the process, but a massive campaign would be needed to do so. 
---
IPOh No
27 April 2021 | Harry Cerasale
Deliveroo's debut on the London Stock Exchange at the end of last month has been described as the 'worst in London's history' by many commentators. What went wrong? The company had hoped for an £8.8 billion market cap, but was valued at just £5.2 billion by the end of the day. Shares have remained low since its IPO, hitting an all-time low of 224p last Friday.
The reasons for the spectacular flop are numerous. Many anticipate that the company's appeal will drop in a post-lockdown world where restaurants have reopened, and it has recently been revealed that a number of hedge funds, including Odey Asset Management, 'shorted' the company. Arguably the greatest impact was the ruling from the Supreme Court that decreed fellow gig economy giant Uber must classify its drivers as 'workers' and are thus obligated to provide benefits including holiday and sick leave. Many fear that should Deliveroo be mandated to do the same, it would further eat into its already slim profit margins.  
This is a fantastic example of the rule of law directly affecting business. Companies looking to raise capital through an IPO in the future will increasingly have to factor ESG concerns into their decision making, which could mean more business for law firms.   
---
Colin vs. Cuthbert: the caterpillar cake IP showdown
16 April 2021 | Harry Cerasale
The nation's favourite cake, and beloved fixture of children's birthday parties, Colin the Caterpillar has become the subject of a media frenzy after brand owner Marks & Spencer initiated legal action against Aldi for their lookalike cake, Cuthbert: a very public IP spat that's quickly become known as 'the battle of the caterpillars'. M&S has three separate trademarks relating to the cake including for the name and packaging. A spokesperson of the company has said that 'we want to protect Colin, Connie and our reputation for freshness, quality, innovation and value.'
When you think IP, it might be technology and life sciences that first come to mind; the caterpillar war is a good example of how ubiquitous IP is in modern society. Proving trademark infringement is more complicated than it might appear. The argument in M&S' case is that customers might be mislead by Aldi's similar cake, and that the rival supermarket chain is trying to profit from a popular M&S brand via imitation. No news yet on if the other caterpillar cakes on the market including Tesco's Curly, Asda's Clyde and Sainsbury's Wiggles will be drawn into the bloodbath (or should that be chocolatebath?).
Intellectual property practice guide>
Litigation and dispute resolution practice guides>

---
Digital protectionism
13 April 2021 | Harry Cerasale
As of April 1st, Apple users in Russia will find themselves confronted with a somewhat Orwellian prompt to download a list of government-approved apps when setting up a new IOS device. The change comes after the tech giant bowed to government pressure by agreeing to abide by a new law which requires all smartphones, tablets and computers in the country to come with a list of pre-installed apps, aimed at promoting Russian developers. The list includes the social network VKontakte and Kaspersky Lab antivirus software. Critics say the law could be used to extend the government's surveillance of the internet; proponents support challenging big tech's monopoly.
It's not the first time Apple has had forfeited ethical concerns for greater market access. In 2018, the company agreed to hand over the iCloud data of its Chinese users, including emails and photos, to a state-owned service. Facebook also had a dramatic showdown with the Australian government earlier this year, going as far as to block any news being shared to its users via its platform after the government proposed legalisation that would require platforms to pay publishers if news content was posted on their sites.
Reigning in the power of big tech is proving to be a headache for law makers and regulators around the world. But as big tech gets bigger and consumer and government power ebbs away into the hands of the tech giants, regulatory work will only increase, like the once-in-a-generation lawsuit Google is facing at the moment from the US government, seeking to break up the Google monopoly.
The internet is perceived as this great democratising force, but we've also seen its corrupting power if badly regulated – one that threatens democracy in undermining its institutions. The news that China is attempting to reinvent the internet (could you really be bothered?) around the state and limiting individuals' power is perhaps a sign of the next age of the internet. With so much value held in the internet, with so much at stake, and with all the blunders of our digital age, what regulatory path should we now take if we're to preempt future crises?
The competition/antitrust practice guide>
---
The Suez blockage: the view from Clyde & Co
1 April 2021 | Jai Sharma, Partner; Andrew Rouke, Partner; Stefan Tavares, Associate
After blocking the Suez Canal for nearly a week, the vessel "EVER GIVEN" has finally been freed. Disputes will emerge in relation to liability for damage to the Vessel, its cargo and the Suez Canal itself, as well as the costs of the salvage operation.  As such, the cause of the casualty will be heavily investigated over the coming months and years. The prolonged blockage of the canal and the delay for around 370 vessels will have far-reaching effects on international shipping and trade.
Indeed, it's been forecast that the Vessel's week-long grounding resulted in an estimated GBP 7 billion loss each day in trade caused by ships hamstrung on either side of the canal, and up to GBP 10.9 million a day for the canal. As such, the owners and charterers of ships and their insurers will be feverishly discussing, and latterly disputing, the consequences arising from the delay. By way of a few examples:
For those ships which decided to deviate (up to 6,000km for those choosing to sail around the Cape of Good Hope!), there will then be questions under voyage charterparties between the owners and charterers of ships as to who bears the cost of any deviation. 
Delays to vessels may also mean vessels missing their laycan (cancelling dates), with the result that charterers may look to cancel voyage charterparties and/or claim against ship owners. 
From a cargo perspective, cargo insurers will in many cases indemnify cargo owners for any amounts they have to pay in salvage or GA and will then seek to recover their losses in courts or arbitration from ship owners and carriers.  
The incident also calls into question global trade's increasing reliance on giant containerships to navigate such a key trading route.   Containerships have continued to increase in size over the decades in order to provide economies of scale. This trend is likely to continue unabated as banks continue to finance the building of large containerships at extremely low interest rates.  Nevertheless, the incident will likely result in tighter regulatory stipulations coming into force, especially for the largest ships most likely to block the canal.  Insurance premiums may be more heavily negotiated as P&I clubs, which insure ships, seek to mitigate the risk of a recurrence.
With the volume of litigation and arbitration expected to flow from the incident, maritime lawyers can expect to be very busy indeed.
Learn about trainee life at Clyde & Co>
Shipping law practice area guide>
Why the legal profession is shifting from practices to sectors, with Clyde & Co>
Modern Atrocities
1 April 2021 | Harry Cerasale
Tension between China and the international community has escalated dramatically in the last week, centered around the regime's treatment of the Uighur people native to the Xinjiang region of the country. In response to its critics, China has imposed a wave of targeted sanctions against a number of academics, politicians and non-government institutions. The list includes Conversative MP, Sir Ian Duncan Smith, Essex Court Chambers, and Sir Geoffrey Nice QC, who is chair of the UK's Uighur Tribunal.
Against mounting evidence of forced sterilisation, forced reeducation and mass torture, many observers are now openly accusing the Chinese government of committing genocide. As defined by The Convention on the Prevention and Punishment of the Crime of Genocide set out by the UN: 'genocide means any of the following acts committed with intent to destroy, in whole or in part, a national, ethnical, racial or religious group, as such:
a)      Killing members of the group
b)      Causing serious bodily or mental harm to members of the group
c)      Deliberately inflicting on the group conditions of life calculated to bring about its physical destruction in whole or in part
d)      Imposing measures intended to prevent births within the group
e)      Forcibly transferring children of the group to another group.'
According to Genocide Watch, there are over 10 genocide emergencies in the world; that is 'when the genocidal process has reached the stage of genocidal massacres and other acts of genocide.' The list includes Myanmar where last year, The International Court of Justice, voted unanimously to order Myanmar to take "all measures within its power" to prevent further genocide of the Rohingya Muslim population.
Chambers report: Essex Court Chambers>
Trade sanctions in international law>
---
 Law and disorder
26 March 2021 | Harry Cerasale
Protests have erupted across the country in response to the proposed changes to the Police, Crime, Sentencing Courts Bill which MPs voted through the second reading stage in Parliament last week. Some of the most controversial changes concern clauses 54 to 60 of the bill, which pertain to laws on trespassing and protest. Building on provisions in the Public Order Act of 1986, the new changes will give the police more powers to impose conditions on a protest if it is deemed to cause 'serious unease, alarm or distress' to people in the vicinity or if 'the noise generated by persons taking part in the procession may result in serious disruption to the activities of an organisation which are carried on in the vicinity of the procession.'
While the government has defended the Bill, many observers see these proposed tweaks to the law as an infringement on the right to protest as enshrined in the European Court of Human Rights. Expect challenges in the courts if the legislation passes through Parliament without significant amendments. 
Human rights and immigration practice area guide>
---
Can't get enough Memo? Check out our archive of older posts to continue your commercial awareness journey.
---
For more commercial awareness and legal news sign up for our newsletter. It will get you thinking like a lawyer.
---
%MCEPASTEBIN%
%MCEPASTEBIN%
Wag-a-thon in the English High Court     
Roe v Wade - the end of the 50-year-old constitutional right to abortion

Roe v Wade - the end of the 50-year-old constitutional right to abortion