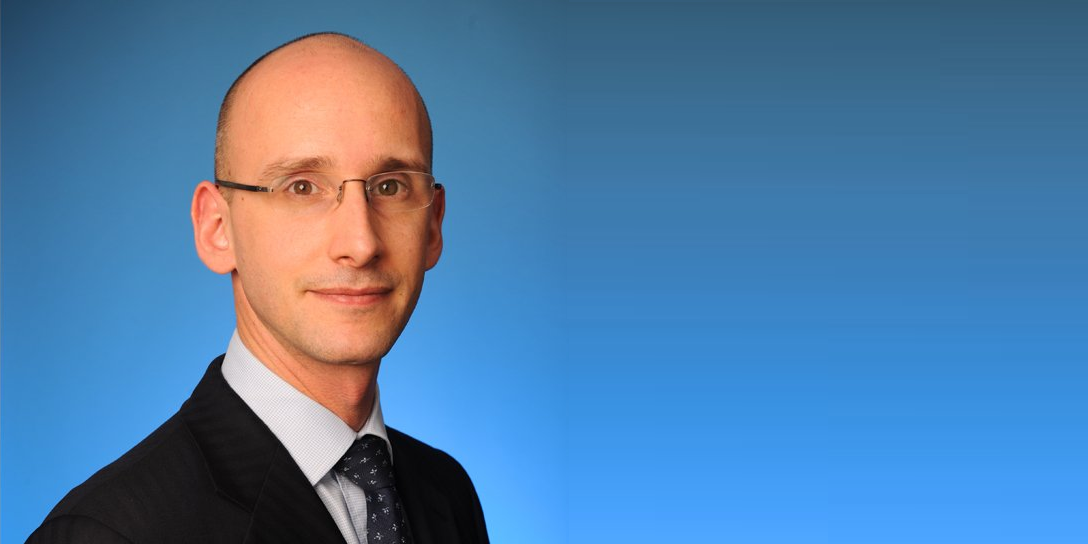 Jons Lehmann is the training principal at Fried Frank, and a partner in the corporate practice.
What should people think when they hear the name Fried Frank?
Fried Frank is a US law firm with its HQ in New York, which focuses on corporate practices and has a very dynamic environment. We, as a firm, are very entrepreneurial. We advise clients on their most sophisticated, complex and bespoke transactions. When you come here as a trainee, it's an opportunity to work in a close-knit, well-connected team.
There is organic growth as well as lateral hiring, which all plays a role in the Fried Frank London story at the moment: growing a platform that is synergistic with our offerings in New York. The intention is to be able to advise clients on both sides of the Atlantic and when they think of Fried Frank in New York, they will think of Fried Frank in London.
Are there any highlights from the last year you think are important to mention to our student readers?
The strategy for the London office is an integral part of the firm's strategy and we continue to build that out. Last year, we hired James Barratt into the litigation practice and John Satory in capital markets and corporate governance, and we continue to strategically hire and expand the office. We continue to focus on recruiting, retaining, developing and promoting top talent to make sure we serve as the go-to firm for our clients. We've also had many big-ticket transactions and deals over the past year, including the likes of advising BlueBay Asset Management's Private Debt Group on the raising of its €6 billion direct lending fund. We also served as counsel to Permira on the formation of its latest and seventh buyout fund closing on €11 billion, and advised Jack Wills on its restructuring and sale to Sports Direct.
Based on our trainee calls, we heard there might be a chance that you will be growing the trainee cohort?
Yes, that is a piece of exciting news. In the past, we have taken two trainees in our September intake and we are now looking for three for our 2021 and 2022 intakes. We have increased the number to remain consistent with our growth in London and what we are planning to achieve. In terms of seats, they will be a mix of corporate, finance, asset management and litigation, and we are also going to add a corporate real estate seat to that rotation.
On the topic of growth, we noticed Fried Frank will be moving into new offices in 100 Bishopsgate quite soon?
Yes, the existing offices served us very well but we are excited to move into the new offices, which will offer us additional room for expansion. I've seen the designs and I think it will be very interactive and a great working environment for everyone who has joined Fried Frank.
How have Fried Frank's practices been affected by Covid-19?
I think we've all been affected by Covid and the remote working, and that has to some extent changed how we interact with each other since face-to-face meetings are no longer possible, and we now do video and telephone calls with our colleagues and associates. In terms of activity level, the firm has, overall, maintained momentum and stayed fairly busy throughout this period. Many of our transactional practices have been extremely busy, such as our capital markets practice, which has worked on some market-leading deals in the last few weeks. Our restructuring and insolvency practice has also been very busy. We've been closing ongoing transactions and started working on new ones.
We have also continued to do our training for trainees and associates and we continue to move forward with the various programmes virtually to ensure that everybody gets the necessary training to develop further.
How has the firm been managing the increased workload? Has there been a redistribution of resources?
Our associates and trainees aretrained to be fairly agile when it comes to working in the groups and we try to encourage them to think outside the box. For example, on the capital markets side we have used resources in the finance practice for the capital markets teams, and both associates and trainees have worked hand in hand with the teams on those transactions. There is a significant element of crossover in any event between the capital markets and finance teams, and so it's a natural extension of our work. I really see this as part of what we do and our need to understand all groups in order to be a lawyer that can advise on all fields, since our clients will expect you to have an understanding of various transactions in different fields.
Has there been a drastic impact on the training contract or the qualification process with the shift to remote working?
As you would expect, everything is anticipated to happen virtually and we already have elements in place which cater to this. Our initial application is via our website and the initial applicants are screened by the HR team. The next round is our online verbal reasoning test so there is no need for a physical interview. This includes the first-round interview which is followed by a commercial exercise, and the expectation is that those will be taking place virtually this year and similarly the second interview will take place via video conference. We, as a society, are all so used to this by now, and although I personally like the social interaction, unfortunately, given the current environment, we are not going to be able to do so. There has been no delay in the qualification process as it's a fairly well-executed and streamlined process in any event.
Do you feel as though Fried Frank has benefitted from being part of a larger international network in the wake of Covid-19?
I think we as a firm are very well set up, and always have been. We managed to transition to remote working in a matter of days due to the infrastructure and technology in place at the time. So, we were always in a great position in that respect and always able to work from home and continue to serve our clients. The fact that we are an international network serves us well as a firm.
In light of the Black Lives Matter Movement, how has Fried Frank's response been structured internally and externally?
Fried Frank as an organisation has and always will be extremely committed to diversity and inclusion. We have multiple Employee Resource Groups including the BAME network, Women's Forum, Working Parents group and Pride Alliance. The groups provide presentations and guest speakers, and we have forums and discussions which are addressed to everybody and are very well attended. It is part of the Fried Frank ethos – it's what we want to promote and it's an important part of who we are. Even when it comes to the recruitment level, we select people on the basis of their background, education and capability and there are numerous backgrounds taken into account; we do not select on the basis of one criterion. We're trying to be consistent in our standard and we encourage candidates from all backgrounds to apply.
Learn more about Fried Frank with our True Picture of the firm.