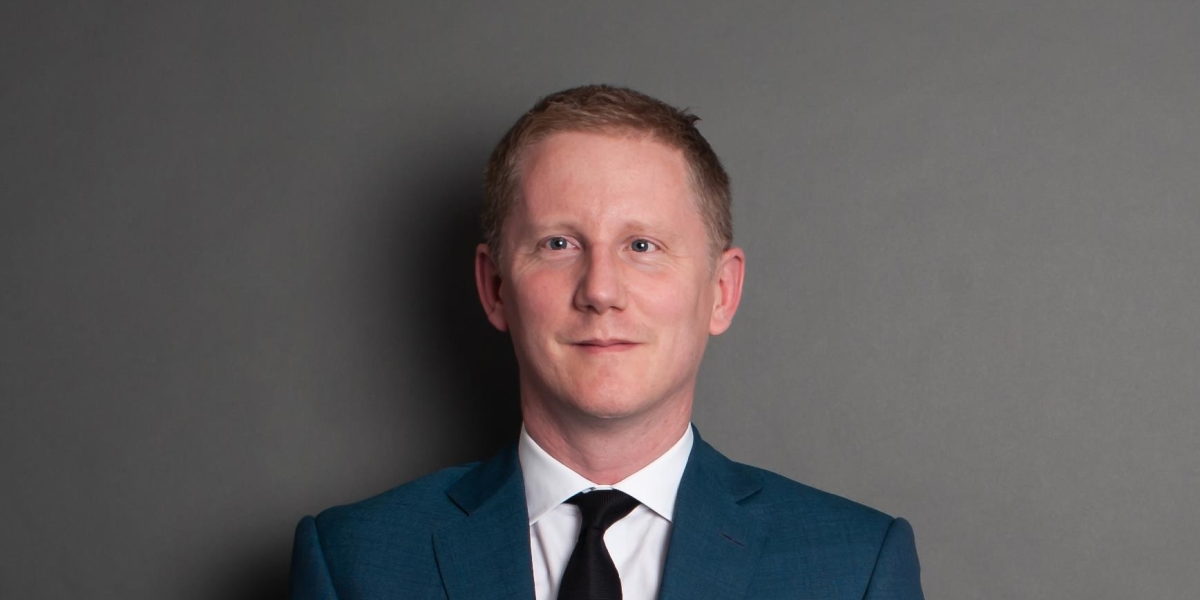 Ian Edwards is Bird & Bird's training principal, and a partner in the tech transactions team.
Are there any highlights or significant developments from the last year that you'd like our student readers to know about?  
We've had quite a good year. We won several awards and were recognised in The Times' "Best law firms 2020" supplement for our commercial dispute resolution, employment, entertainment and sport, intellectual property, and technology, media & telecoms groups. It's a real achievement for the firm to get that industry recognition in these areas. 
We've also recently announced that our consulting arm Baseline merged with Valeocon Management Consulting to create OXYGY, one of the largest management consultancy firms linked to an international law firm. We do not see law as the only way to help our clients, and with OXYGY we now have consultants and lawyers working together, which is exciting. 
Being part of a firm that specialises in technology that's changing so quickly is really interesting. The work around AI, autonomous cars, blockchain, and so on, is cutting-edge and that's the space we work in.
How has the Covid-19 crisis impacted on the firm?
We're all working from home, which has created a degree of disruption, but overall, it's been very manageable. We've made a concerted effort to keep in touch with each other on all levels of the business. The trainees and junior lawyers are also working remotely, so we are aware that they need more support and supervision during this time. As the training principal, I check in with supervisors to ensure they are regularly in touch with trainees and I also keep in touch with them myself. If anyone is having any kind of issue – whether it's work-related or on a personal level – we make sure they have the support they need.
From a business perspective, it's been robust. I was expecting a slowdown, but it's been keeping up so far. 
The firm went through a period of rapid expansion in the early 2000s. Are there any plans to do so again?
It was a rapid expansion. The interesting thing was that at no point did it involve a big merger. We're eager to protect our culture at Bird & Bird and so we tend to grow organically. We look for small groups of lawyers who work in the sectors we're really interested in and for a natural fit. Of course, we're always looking for the right opportunity and the right people, and there's never been a sense of 'let's consolidate and hunker down.' We're also not expanding for the sake of it.  
What will the firm look like in five years? 
Our core strategy at Bird & Bird is to be the leading firm in technology. That's our core and we think it's the right strategy. It wouldn't surprise me if we expand further into sectors that aren't that prominent for us at the moment. The measures implemented as a result of Covid has shown that people working in a more flexible way is possible, so it will be interesting to see what happens in terms of agile working in the months to come.
When you look at the history and tech-heavy focus of the firm, sports seems like the odd one out. How did the firm get involved in the industry?
I can see why people might see sports as an unusual sector for the firm. Five years ago it wasn't as tech-driven as some of the other industries, but recently we are doing a lot more tech-related work for our sports clients and it's a key part of our renowned Media, Entertainment and Sports group. Nowadays, tech touches every element of society and sport is an important part of that. 
One interesting area is eSports, which is a huge industry and growing tremendously. We take pride in supporting our junior lawyers to find their niche in specialist areas. For example, one of our senior associates said we ought to be looking at eSports and he now has a burgeoning practice in eSports. 
In terms of gender diversity, does the firm has any specific strategies related to improving it?
We do. It's something we've taken seriously for a number of years and we have a number of policies and committees that make up part of our efforts. As a male partner, I'm very conscious of it. We want to bring through the next generation of leaders in ways that are fully diverse. 
What sort of person thrives at the firm? 
I've worked at a few different firms, and the thing that surprised me – and still does – is how diverse we are as a firm. There's not a cookie-cutter approach to what defines someone who works at Bird & Bird. I'm involved in the graduate recruitment process and I'm always surprised and fascinated at the end of the day by the variety of people we see in interviews. There are lots of different skills required to be a good lawyer. 
Anything else you'd like to add?
For students who are considering law as a career, there must be a lot of uncertainty: about SQE as well as the general uncertainty around Covid. We still conducted assessment days just before lockdown and we also had a virtual vacation scheme for students in June. It might seem like it's a difficult time to enter the legal market, but it's actually a really exciting time to be a lawyer, especially at Bird & Bird. 
We're interested in technology and how it's changing the world – which is more important now than ever before with companies looking to invest in technology across a variety of different sectors. Legal tech is also a big part of that change. A number of people are worried that it's going to reduce the need for junior lawyers, but I'm optimistic that it will offer a more interesting role. It reduces the amount of administrative work for our lawyers, which in turn frees up time for junior lawyers to do some of the more exciting strategic work.
Learn more about Bird & Bird with our True Picture of the firm.