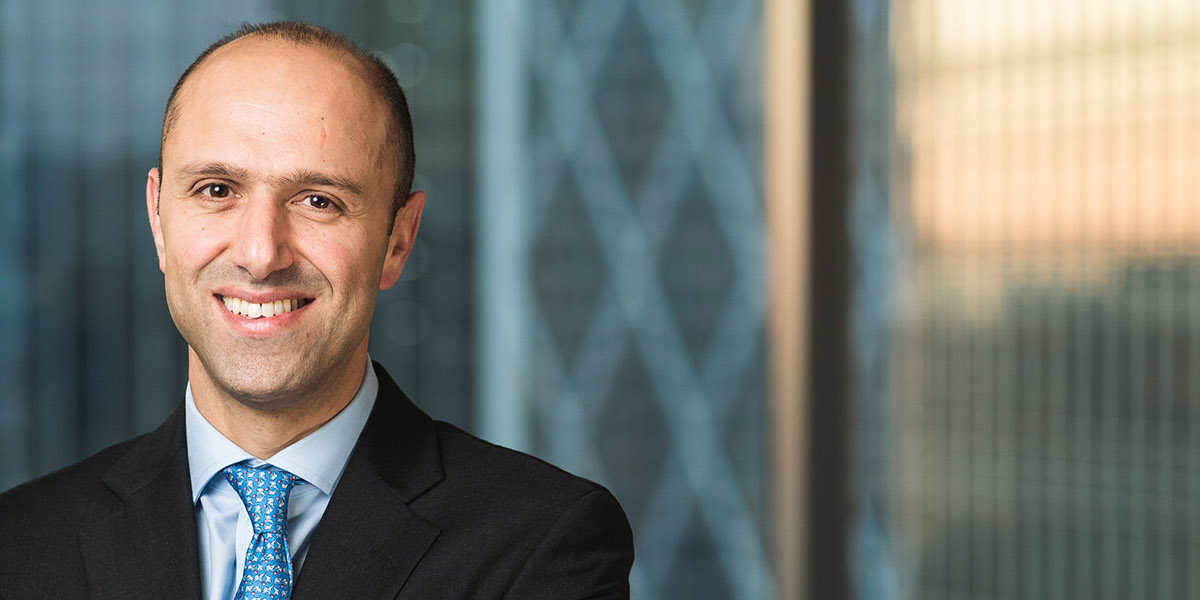 Danny Tricot is the training principal at Skadden, and heads the firm's European capital markets practice.
Are there any highlights from the last year you think are important to mention?
Despite wider events, we have had quite a good year – there has been a lot of growth over the last 12 months. In London we promoted Andrew Good, who became a partner in our white-collar crime practice. There has also been a fair bit of expansion on the transactional side: we hired two well-known corporate partners from Allen & Overy – George Knighton and Simon Toms. Corporate is a key area for Skadden; it drives other areas. We've also grown our restructuring team by hiring a great partner from Milbank called Peter Newman. He joined in February, right before Covid-19 hit the UK when a number of clients needed restructuring advice. We've grown our employment practice to include share options and share incentive work, and hired someone to join that area next month. As with all firms, the Covid-19 pandemic has brought its challenges, but all in all we've found business to be very strong this year. 2019 was bogged down a bit by Brexit, but this year started out strong. Business slowed in transactional areas through March and April for obvious reasons, but since then we have remained extremely busy.
In terms of trainees, Covid-19 had no impact on hiring or retention. We hire about ten to 12 trainees a year. With those at the firm, everyone who qualified was given a place to stay on qualification and we had 100% retention. We'll also continue to take on the trainees we recruited – there was no talk of deferring or cutting back. Our vacation scheme did adapt to the changing working arrangements; we normally do two weeks in-house over Easter and summer, but this year we did them virtually for one week each, rather than the usual two. We managed to find excellent trainees from those schemes who are joining us in 2021 or 2022, and we're hiring just as many as we have done in previous years.
What is the Skadden's current business strategy? What does the firm want to focus on over the next few years?
Going forward, the strategy is to keep growing in areas where we really add value and make a difference. We're not a firm that has to be in every area or be as big as other firms. We've never had that philosophy. We're much more about growing organically into areas of work we think clients will use us for and that complement what we already do. In terms of specific areas we've identified, we're really focused on continuing to build on our expertise in technology, biotech and pharma.
You mentioned Brexit earlier – has it had much of an effect on the firm or the firm's clients?
I'd say less so. I feel like the country forgot about it while dealing with the Covid-19 nightmare. I suspect that there will be a renewed focus on it now as negotiations with the EU start up again once more. Almost all our business is heavily cross-border and most of that will continue notwithstanding Brexit. We're not purely UK domestic-focused, and I think those firms suffered more because of Brexit challenges.
What sort of person thrives at the firm?
A strong academic record is a given. Usually anyone who gets to us for interview will tick that box. Once there, we then look for people who are really enthusiastic and show they will be excited to do our kind of work and be part of our team. We look heavily for people we think will mesh and get along with people here – people we'll enjoy having as colleagues and as friends. I've been at Skadden for over 20 years and one of the biggest reasons I've stayed is because of the people I work with. I consider them friends more than colleagues. Maintaining our unique culture is important to us and that's a big consideration in our recruitment. When we recruit trainees, having them interact with a large range of people on the vacation scheme is key. We are also conscious of diversity and actively work to attract a diverse set of candidates, whether that's regarding backgrounds, gender or ethnicity.
What advice do you have for readers who are about to enter the legal profession?
Think really hard about whether this is what you want to do. Find an area you will really enjoy and love doing. It is an exacting profession – maybe you can get through the training contract and a few years as a qualified associate, but if you don't really love it, sooner or later it's not going to work out. It is important to carefully consider whether this is what you want to do, and whether you enjoy it.
Secondly, bring to bear that enthusiasm and excitement for it. Even if you're not that knowledgeable on commercial transactions, you can bring passion to learn and be part of the team. It carries a long way.
The last piece of advice I'd give is to try and do as much as you can to really know the firms you are applying to. It's much better to focus on a small handful. I know people are nervous about the market, but it really does pay off in the long run if you have the confidence to be focused in your applications.
Lastly, did you have anything else you'd like to add?
My advice to students interested in a career in law would be to really keep an eye on the different firms they'd like to apply to and check what's online. There are things like online webinars and other online events, which is the way candidates will be able to get closer to firms this year.
On that front, we worked really hard to convert our vacation scheme into an online scheme, and the feedback we had was extremely positive. For both the vac schemers, and us at Skadden, we were surprised at how much we got out of it. I know some law firms cancelled vac schemes entirely, which is a pity. The 'virtual' experience has made us even more determined, so when we go into October and November, if people are still reluctant to have hordes of students coming into the building, we will double our efforts to put on webinars and connect through whatever online mechanisms we can.