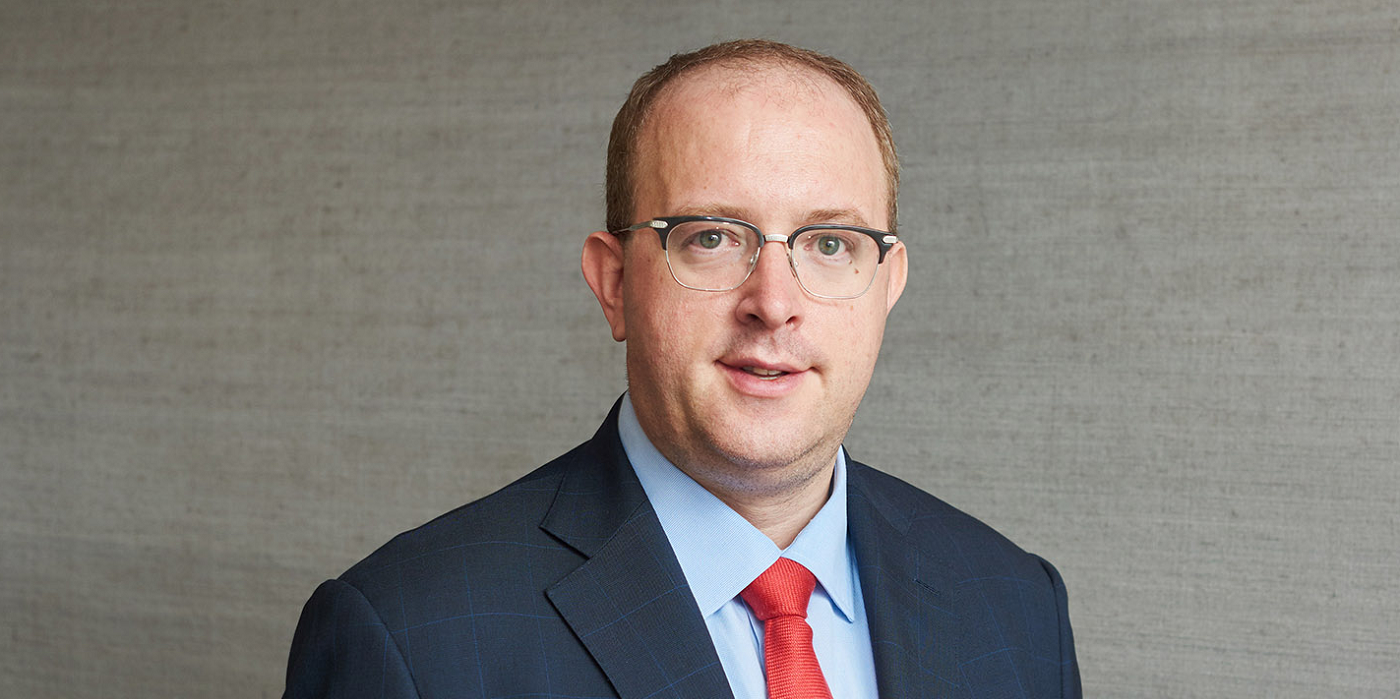 Ben Perry is the training principal and graduate recruitment partner at Sullivan & Cromwell, and practices corporate law.
Are there any highlights or significant developments from the last year that you'd like our student readers to know about?
We've continued to grow across all of our practice areas at all levels. The most important thing is that we continued to have 100% of our trainees qualify into practice and become associates. The trainee programme has been the engine room of the UK practice in recent years.
Each of M&A, capital markets, leveraged finance and restructuring, and project finance are significant areas currently and significant areas for further development. We have antitrust and tax practices that continue to grow. We continue to be involved in some of the biggest and most interesting work.
What will the firm look like in five years? Any plans to expand?
We want to recruit the best, most diverse people and grow from within, both globally and in London.
Are you growing or shrinking trainee numbers? If so, why?
No change. We've always taken between four and six trainees a year and it's no different this year. We're pleased that an extremely high proportion stay on: our first intake qualified five years ago and most of them are still here.
We got the impression that the firm has quite a strong Oxbridge leaning when it comes to hiring trainees?
No, we aim to recruit the best from a wide range of universities. If you look at the history of our trainees, you'll see that a double-digit number of universities are represented.
What sort of person thrives at the firm? How can a candidate really impress at interview?
The type of person who thrives at the firm is someone who has a range of skills and diverse attributes: they have legal, practical and emotional intelligence and the desire to be in a hands-on environment where people collaborate closely. Our trainees get the most exposure early on in their career. It's going to be quite a big contrast to firms that recruit 80–100 trainees per year, where there may be fewer opportunities for early responsibility. Applicants nowadays are very discerning and the people who are applying to us know what they're looking for.
What's the firm's approach to mental health?
We realise that goodmental health, and wellbeing generally, are an important part of what enables people to operate at the best and highest level. To that end, we offer both Firm-wide and London office-wide programmes featuring both internal and external experts. All of them are available to trainees. We have a highly collaborative practice and people at a senior level take a keen interest in making sure that trainees are adjusting to the demands of working life, forming supportive, professional relationships with colleagues who are invested in their development and getting enough rest and taking vacation time when needed to recharge.
What's the firm's strategy to improve its gender diversity?
Women partners hold numerous senior leadership positions in the Firm. We have a dedicated Diversity, Equity & Inclusion team, as well as a Diversity Committee and a Women's Initiative Committee. The Women's Initiative Committee supports the Firm's global efforts to retain and advance our women lawyers by providing professional development, networking and mentoring opportunities to women at all levels of seniority. These efforts are further supported by numerous initiatives at a local level, which earlier this year included our first European women lawyers workshop, where female partners, associates and trainees from all four of our European offices met in London to discuss what makes a successful career and ways of further enhancing our networking, recruiting and resources for female lawyers in Europe. We also work with a number of our clients to exchange and develop additional ideas for the retention and advancement of women.
Do you think enough is being done to tackle implicit bias at law firms?
We are committed to providing our people with multiple opportunities for candid dialogue regarding diversity, equity and inclusion. The Firm therefore provides mandatory diversity training for lawyers and trainees to enable them to understand how they can contribute to an inclusive and effective working environment. The most recent training was on allyship. This was led by partners to underscore the message that the need for diversity, equity and inclusion is essential to our collaborative work.
We know that allyship requires sustained and consistent effort, and it requires us to continuously grow. We also know that sustained allyship creates an inclusive environment in which all people have access to the resources they need to succeed. Therefore, we have also created a Firm-wide allyship programme. 
One area that's been the subject of a lot of attention in the context of the legal profession is social mobility. I'm personally involved in the City of London Law Society's efforts on social mobility, including as a member of the committee which oversees a social mobility initiative called City Solicitors Horizons. This was created to improve access to the legal profession for young people from disadvantaged backgrounds. There are a large number of firms, including S&C, that are sponsors of that initiative. We're interested in promoting social mobility across the legal profession. So we provide mentors from among S&C partners, associates and trainees to both law and non-law students who participate in City Solicitors Horizons. Every mentor has signed up voluntarily and we provide work experience for the those students alongside other development opportunities. There are a large number of similar initiatives across the City; sometimes groups of firms, sometimes individual firms. My own view is that, when working towards a broader social objective, it's better when a number of firms and people are working together and we're very pleased that we are the firm which has the highest number of people serving as City Solicitors Horizons mentors.
Learn more about Sullivan & Cromwell with our True Picture of the firm.