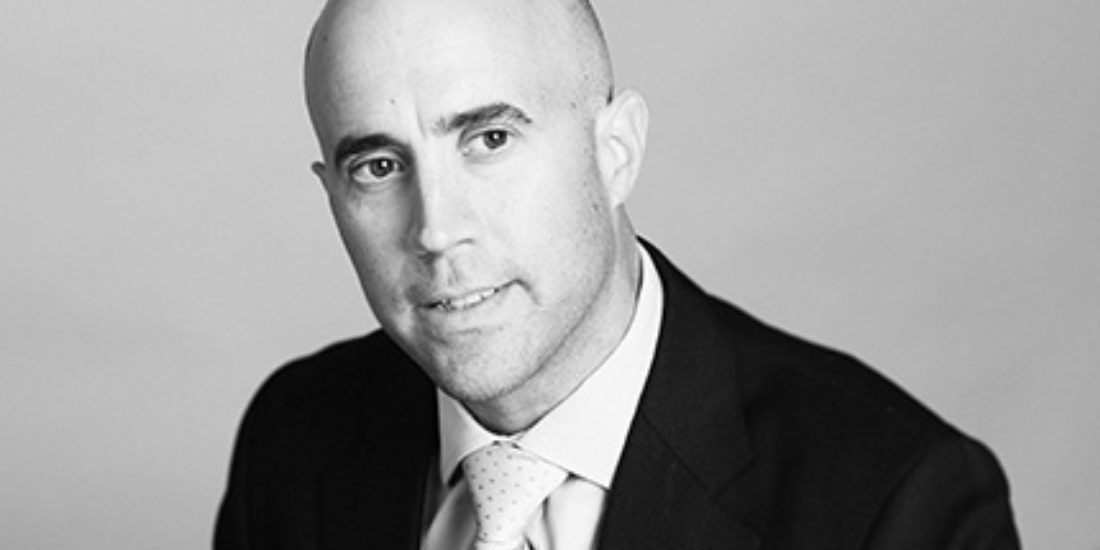 Andrew Bessemer Clark is the trainee recruitment partner at London-based Fladgate, working in the corporate department.
Starting broadly, where does Fladgate sit in the market? How has its history shaped the firm it is today?
I've been at Fladgate for 13 years myself. I've seen Fladgate grow from what was originally a West End firm with a concentration on property. We had a smaller corporate practice and a fairly small litigation team. Since then, we have grown significantly – especially in the last five years. Now we're very much a mid-tier law firm in terms of both revenue and the number of employees and partners we have. We are full-service – the only thing we don't do is pensions, but we do pretty much everything else. We've done that through organic growth over that period of time. We've not merged with anyone; we've done it in a way that allows us to attract very good lateral hires. It's also resulted in us being able to offer a really rounded training contract to our trainees. They get the opportunity to experience anything they would want to.
We also see ourselves as being attractive to both entrepreneurial clients as well as institutional clients. We have that real historic quality of service, strength and depth that allows us to act successfully for institutional clients, and so we feel we straddle quite a good place in the market. We're not Allen & Overy or CMS – we don't have that sheer size – but we demonstrate considerable quality across all bases. Our significant teams are corporate, property/real estate, dispute resolution (including construction) and FFR (funds, finance and regulatory). When I joined we didn't have a separate FFR department, which shows just how much we've grown in that time. The firm has changed to one where the emphasis is in corporate – that's what drives the firm now. Thirteen years ago, we were seen as a West End property firm with a smaller corporate practice and a private client team that was quite active, but we never had the cachet that we have in the market now.
Are there any firm highlights from the last year you think are important to mention?
We recently did a client survey to obtain feedback on how they felt we were doing our job, whether they felt we were acting in a way they were comfortable with, and whether there was scope for us to do more work for them. The feedback we obtained was very positive and the figures were high in terms of client satisfaction – it showed us we were absolutely doing the right thing. It also fed into our wider vision in terms of the values we want to drive the firm going forward. Those related to making sure we're smart, personable and accessible, with the ability to be flexible and respond to both clients' needs and trainees' needs on an individual basis.
We also implemented a remote vacation scheme. It involved one day in the office so that we could meet them in person and assess them. We got them to do a marketing presentation, and the people that came through that process were incredibly impressive. It allows us to feel like we're offering more – it's something we feel is great for potential trainees, but we also benefit from it. It allows us to be confident as and when we offer training contracts. Going forward, we will focus on hiring from the vacation scheme – we feel it gives a more rounded understanding of their ability and their suitability and gives them a clear understanding of what it is like to work here. It is a mutual decision after all – we want people who want to work with us. The vacation scheme will be where we primarily recruit from. Notwithstanding that, if we feel we haven't got the right numbers from the vacation scheme then we'll consider going back to the market and seeking applications from individuals.
What is the firm's current business strategy? What does it want to focus on over the next few years?
The strategy is still to grow, both in terms of revenue and in terms of numbers, but in specific areas. We are not as well known by clients (and others in the legal profession) as is appropriate for the quality and level of work we do. A key element of our business plan is to raise our external profile which will include rebranding and promoting the firm.
We want to continue to grow by developing both our expertise and our client relationships, focusing on particular areas such as private client, brownfield development and other areas we believe are of particular interest to our clients. We will also continue to identify successful lateral hires who can join departments we see as profitable, where we're looking to increase our presence in the market in some shape. One of the areas we're looking to develop is our clean energy sector. We're also looking at growing our family/private wealth department – it's a growth area, not least because it crosses over with other departments. Larger firms effectively got rid of their private wealth and family departments a long time ago to focus on massive institutional clients. Where we've got a combination of institutional clients and entrepreneurial, areas like family and private wealth become relevant to those entrepreneurial clients. We're also looking to grow some subsets in litigation. This is all really targeted growth in targeted areas. We're not about growth for growth's sake, we're about increasing our revenue and profitability without losing sight of who we are.
What has the firm done and what does it plan to do with respect to the challenging economy? How has Covid-19 affected the firm and its practices?
ABC: Covid has certainly been difficult. We were lucky that pre-Covid, we had devoted time, energy and money to expanding our IT presence and ability. When Covid hit, it meant we were already comfortable with remote working – we were already attuned to how that would work. We'd also just rolled out laptops to everyone in the firm, which allowed them to be in the position to work remotely and log into the system successfully. We were fully operational on the remote system from the first day of lockdown. Other firms weren't as prepared for it and had to buy everyone laptops in a short period of time. For us, it was seamless.
The challenges of Covid are obvious. Our clients have been less busy and I think it's fair to say our revenue is slightly down this year (as we expected). It's been about how we respond to that, making sure we're nimble and agile enough to focus on attracting revenue in the right areas. There will be opportunities as well as downsides, but we're keen on making the most of it. We can definitely see green shoots coming out of the position we were in previously. It's looking much more positive compared to the minute lockdown hit.
Covid hasn't stopped us recruiting trainees and NQs. We've continued with our vacation scheme and trainee recruitment this year. We've been pleased to be able to offer most of our qualifying trainees NQ roles, and we are continuing to explore and discuss options with the remaining few and whether there may be opportunities for them also.
What sort of person thrives at the firm?
ABC: Like any other firm, we expect a level of academic ability which will be obvious through the application process. We're very much after a 'can-do' attitude, the ability to muck in and really show initiative both in terms of new ideas and in terms of a desire to help. As a firm, we don't expect trainees to stay late simply to show face, but there will be times when you have to work hard – that's understood. We're looking for a willingness to approach these tasks, to be keen to do so, and approach with a smile and positive outlook attitude. We also want someone with a spark – with an approach that says, I'm here to learn and to enjoy myself. We don't want automatons to sit around and churn stuff out.
How would you characterise the firm's culture? What makes Fladgate unique?
ABC: The ratio of partners to associates is almost one-to-one. As a result, the partners are hands-on and do a lot of the work. I think it's attractive to trainees because they get to actually work with partners. As a culture, it breeds a comfort and familiarity between trainees and partners. There's very much the understanding that we're all here to work together. People work at Fladgate because they like the people they work with. This is fundamental to our culture and an element we want to continue.
Having launched our new Vision & Values at the end of last year, and also the results from a recent staff engagement survey, we would describe our culture as friendly, personal, enterprising and collaborative.
What advice do you have for readers who are about to enter the legal profession?
ABC: My general advice would be to make the most of it, be positive, and appreciate the fact that it is an interesting role and an interesting job. Yes, you will have to work hard, but if you're not happy doing this, it's because you're at the wrong firm. I left a magic circle firm after five years there – when I left, I'd really had enough. I thought law was not for me and thought the profession itself was an issue. When I came back to private practice, to Fladgate, I realised a firm should be a happy place to work and it was in fact a good career choice. It's about finding the right place for you and the right firm. The important thing is you should enjoy it.
Learn more about Fladgate with our True Picture of the firm.