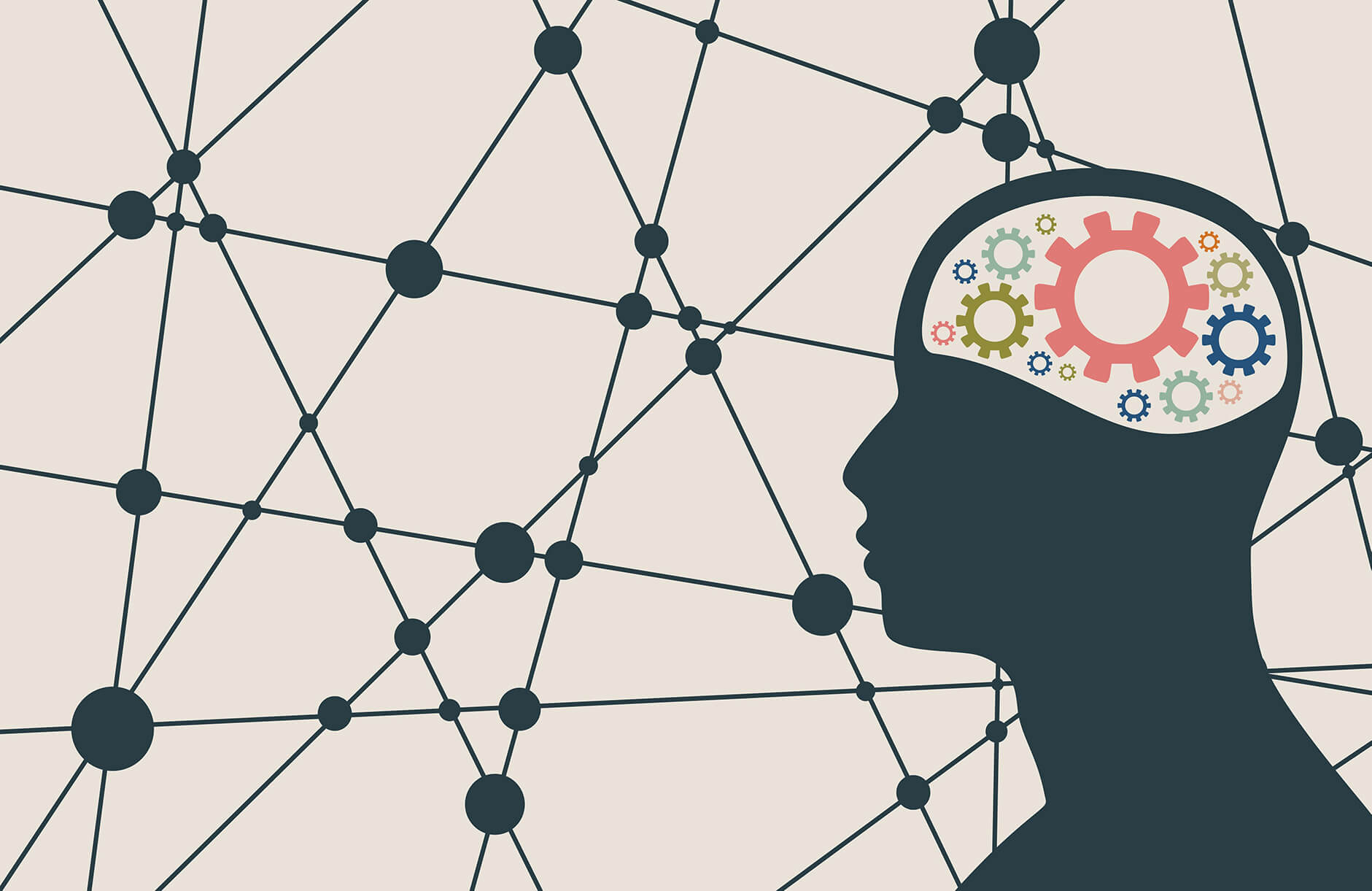 How do we make things better?
Tackling the mental health crisis within the law won't be easy, but change is happening. We talk to some of the best-qualified professionals in the industry to see how we can all help to turn the tide.

The stats and talking points in part one of this study show that there is an endemic mental health problem within the law. Company and industry culture, along with the natural and nurtured personality traits of perfectionism and pessimism, all play a role in perpetuating the crisis. As LawCare CEO Elizabeth Rimmer points out, "research shows that lawyers with poor mental health are more likely to make bad ethical decisions. There's a huge risk to firms reputationally if their employees are struggling." Former Law Society Council member Kayleigh Leonie notes that "the first press that picked up on [Junior Lawyers Division research into mental health, headed up by Leonie] "spun junior lawyers at risk of making mistakes because of the high levels of stress as something firms should have on their risk register as being a risk issue."
Whatever the motivation for firms – profit, sustainability, the duty of care, ethical behaviour, or a combination of some or all of the above – there are plenty of good reasons to address the problem. After all, Rimmer notes, "nobody wants the kind of headlines that McMillan Williams has generated." It's easy to say we should 'solve' the mental ill-health crisis. How hard will it be to actually do so?
Leonie identifies three things that need to change to tackle proceedings: education and training, support, and changing law firm culture. Education and training doesn't just mean mental-health awareness and first aid: "There's no compulsory management training for solicitors," Leonie notes, "so when you become a supervisor, you don't magically learn all those skills about delegating, about dealing with team members, about allocating work, about having a conversation with someone, about giving them negative feedback." She explains that "you're expected to just gain those skills overnight when you get your promotion. So, actually training people to have those business skills, those human skills, is crucial."
Going further, Leonie points out that good management skills include "understanding what kind of things to look out for" in terms of people not coping and being able to "say, 'I've noticed things are different, are you okay?'" Leonie also argues that trainees need "proper supervision" on top of the "training they need to be able to do their jobs as legal professionals." Good management feeds naturally into engendering a feeling of support, which Leonie says is "key." Lawyers at all levels need support: "That's probably more valuable than simply having more people on the ground. If you're giving people the confidence and the support they need at work to do their jobs," that might work wonders to minimise ill mental health risks.
"If you're struggling and can't keep up with the pressure, then you should feel confident enough to go and speak to someone."
Education, training and support will all help turn the tide, but Leonie feels that the biggest thing that needs to change is a culture of silence and stigma within law firms surrounding mental health. "If you're struggling and can't keep up with the pressure, then you should feel confident enough to go and speak to someone without the fear of reprisal." These changes are attainable in theory, but Portsmouth University Law School Head Caroline Strevens worries that it may be impossible in practice. "The problem for City practices is that if they don't work long hours in response to client demand, the guy next door will," she suggests.
Bryan Cave Leighton Paisner's London managing partner Segun Osuntokun agrees that long hours may be unavoidable, but thinks that there are better ways of dealing with the problems that come with them. "The truth of the profession we're in is that this is a high-performance culture, and I make no bones about that. I think we need to be high performers and to want to be able to solve clients' problems." Osuntokun argues that an "industry-wide conversation with clients" around mental-health issues could be a driver of positive change. He notes that with regards to LGBTQ and ethnic diversity, "clients are taking the lead by saying they want their lawyers to reflect their own diversity and want the firms they hire to be inclusive." Could client pressure push law firms to change their ways when it comes to mental health?
Osuntokun feels that if firms and clients are speaking the same language about (mentally) healthy business practices, cultures will shift for the better. "That doesn't take away from working hard," he notes, "and it doesn't take away a commitment to get the job done. But when you're speaking the same language with your client in terms of 'okay, we know we have to work this weekend. Who's got a family commitment or something else to attend to?' Then you don't feel awkward or worry about being seen as workshy if you say, 'I've got this event.' And then the rest of the team and the client are saying, 'Okay, we've got to deliver this by Monday. How do we do it? Let's work around it.'" Of course, Osuntokun notes, the reality is that "there will be certain circumstances when it's 'all hands to the pump'. But if you've got an understanding client, and an understanding team, you go in with the mindset that you may have to work the next 24 hours but will get time off afterwards."
Taking personal responsibility
Long hours, demanding deadlines, 24-hour availability, a lack of support and bad management all play a role in negatively affecting the mental health of legal professionals. But examining personal responsibility is also essential.
"We all have a responsibility to look after our own health and wellbeing," University of Brighton senior law lecturer Zoe Swan acknowledges. She argues that while law firms need to play their part, it's also up to the people going into the law to "learn how to take care of themselves. From my perspective, it just seems to make sense before they go out into practice that they learn how to become resilient. Wellbeing shouldn't be an add-on in your life; it's all about how the individual can take responsibility for their own health and wellbeing." That's a view that everyone we've spoken to agrees with to some degree. Freshfields senior associate Lloyd Rees, who has bravely made his own battle with mental ill-health public, notes with wry humour: "I go to the gym once a week and I pay £35 an hour for someone to be my personal trainer to try and get me a bit slimmer, but I suspect not many people do anything of that nature to maintain their good mental health. You know that there will be rooms of people who will put their hands up and say, 'This week I've gone for a run, walked to work or gone swimming, because I want to be physically well.' But if you say to them, 'what have you done to look after your head?', I suspect the vast majority of them will say they haven't done anything."
"If mindfulness and coping strategies are part of your daily life, you have the ability to respond differently to stressful situations."
Zoe Swan argues that "if mindfulness and coping strategies are part of your daily life, you have the ability to respond differently to stressful situations. You're more able to accept things, and come in with the mindset that this is just a job. There are other things in life, and in the world, that are more important." That said, we should be careful about making individuals solely responsible as Caroline Strevens warns: "There's been a move to place the responsibly for wellbeing with the individual. 'It's now your responsibility to do the right thing. We've done all these things to help you, but now it's up to you to exercise, sleep properly and stick to your targets.'" The reality is that "we're all likely to make mistakes" and that lawyers need to feel like their firm will support them.
Freshfields associate Lloyd Rees' story is instructive of best practice. Rees, who struggled with severe depression brought on by biological rather than environmental factors, was able to rely on his firm's support during his battle with suicidal depression. "When things got as bad as that, I got the help of someone who's been fantastic: a medical professional and a psychiatrist, who has helped me since," Rees explains. "I was off work for about six months – not a continuous six months as I'd come back briefly in the middle of it – and then I realised that things were still not right."
Rees notes that despite this setback, he wasn't worried about his job. "When I did eventually come back I did a phased, slow return back into the office. It was very helpful to me because after being off for quite a long time you do wonder, 'will I ever be able to do anything ever again?' But it was amazing to come in and see all of the people who I really like, and my friends who work here." He acknowledges that his worries were "a confidence thing as well, because I'd been away from here for so long that just being in an office was quite a big deal at that point. The firm's acceptance of me doing a small amount one week, and then a little bit more the next week… it built me right back up to being here full-time and I've now been working full-time for quite a while."
Best practice, therefore, rests on both employer and employee. "I think skills like cognitive behavioural therapy [CBT] and other resilience practices are hugely important," says Nick Bloy, founder of Wellbeing Republic. "I teach skills of CBT, self-compassion and so on, because research shows that it is rarely the stress itself that causes problems but our reaction to stress. It's not just the way we think: it's the sleep, the exercise, our social lives, what we eat and more which can affect the way our brains work and the quality of our thoughts and emotions." Bloy points out that "if the culture of the firm is such that you're not 'allowed' to leave early (by which I mean 'on time'), that's going to have a significant impact on your ability to engage in behaviours that will help you stay mentally healthy or cope if you experience mental ill-health."
A turning tide; and how to swim in the deep waters
The legal industry as a whole is steadily coming around to dealing with mental ill-health in a constructive manner, which makes dealing with problems that much easier. "You need to be kind to yourself," Segun Osuntokun urges. "Be compassionate and treat yourself as you would treat a good friend, rather than one of your worst enemies." After all, you're not alone. "We're all going to crash and burn at some point," Caroline Strevens agrees, "especially with long hours and vicarious trauma, because law exposes you to some serious stuff." This trend is certainly not unique to high-flying City corporate types; after all, high street lawyers are "more likely to work on potentially traumatic cases, involving incest or have to go to inquests," Strevens says. "I still have visions from when I was going to inquests…"
Following his experiences, Lloyd Rees says the most important thing you can do is "speak up. Seek out the support of your colleagues: I think that sometimes it can seem like a really difficult conversation to have but I genuinely believe that society in general is changing massively now." Rees elaborates: "I don't think we would have had senior members of the royal family talking about these topics in years previous. I think once you have that conversation with someone, then the support is there for you now and people will help you."
The same goes for putting your hand up when you've made a mistake. "We get calls from people who made mistakes years ago and are still worried about them," Elizabeth Rimmer reveals. "We always suggest that as difficult as it may be, you should tell someone for your sake and for your firm's sake. Ninety percent of the time things can probably be fixed, and if they can't you have insurance. The longer you take to admit something, the worse things can become.
"There needs to be an openness, vulnerability and authenticity from leaders."
It's the responsibility of legal employers to create an environment in which everybody feels comfortable raising problems, and Segun Osuntokun is clear that this needs to be driven from the very top. "Being a leader in a law firm or in another profession comes with some acceptance that you have opened yourself up to  scrutiny. You are being judged and looked to as a role model." It's crucial that partners "take on a public, visible role, to say 'I will call out any misrepresenting interpretation and any stereotypes. I will engage and encourage openness around any mental ill-health challenges.' I think that both top-down and bottom-up engagement is needed and the top-down needs to be top-down." While that includes implementing "programmes where we are training mental-health first aiders," Osuntokun thinks that what's most important is that "there needs to be an openness and a certain amount of vulnerability and authenticity from leaders. You need, as a leader, to be able to say to your colleagues that mental-health challenges are a leveller and they don't discriminate. You can be high performing, go-getting, and still suffer crippling anxiety. Say openly that 'I have difficulties as well. It's okay to talk about it. You're not alone.'"
While the industry is undoubtedly in crisis, it's not standing still; progress is now being made. A number of top firms including Freshfields and BCLP have introduced programmes to address mental health in the workplace. Addleshaw Goddard, Pinsent Masons and banking giant Barclays have developed the Mindful Business Charter to try and reduce unnecessary stress for lawyers, which has attracted a number of high-profile signatories including Ashurst, Baker McKenzie, Clifford Chance, CMS, DWF, Eversheds Sutherland,Freshfields, Herbert Smith Freehills, Hogan Lovells, Michelmores, Osborne Clarke and Simmons & Simmons. Osontokun reveals that BLCP will be "signing up at the next signature round on the 10th of October." As for the university level, take the University of Brighton as an example: Zoe Swan has embedded resilience and wellbeing "in the curriculum. I've included it in the first-year skills module in the legal-practice section; it's also included in the law in action second-year module, which encompasses wellbeing and resilience alongside interviewing techniques and other core skills."
All of our interviewees noted that there's something perverse about the wealth of information taught to us about our biology from a young age onwards without the same attention given to psychology. "We are taught why it's important to look after our bodies, but not about our minds," Elizabeth Rimmer laments. "As lawyers, our minds are our greatest assets." Ironically, it's activities that we avoid because they're being 'unproductive' that would in many cases help us cope with stressful situations and, be more productive. "Two hours of downtime is probably better than an extra two hours of study," Rimmer says. "This stuff is not rocket science – what you need is a mindset of 'we're all going to go out with our friends on Friday, because looking after ourselves helps us manage pressure.'" As Kayleigh Leonie points out, "if you've got mentally healthy people coming to work, they're going to be doing better work, they're going to be sharing ideas and in law sometimes you need creative solutions. How can you be creative if you're not in a good place?"
"This is the challenge for the industry, for ourselves and for firms," Elizabeth Rimmer concludes. "At the moment, there's not enough self-care going on. Not just as individuals, but legal workplaces as a whole could be healthier." Things are definitely moving in the right direction, and more positive, open attitudes to mental health and wellbeing will ensure the law remains a rewarding, fulfilling profession for years to come.
If you've been affected by any of the issues discussed in this piece, or are struggling with mental health or wellbeing problems, call LawCare on 0800 279 688. If you urgently need to speak to someone outside of helpline hours call the Samaritans on 116 123.