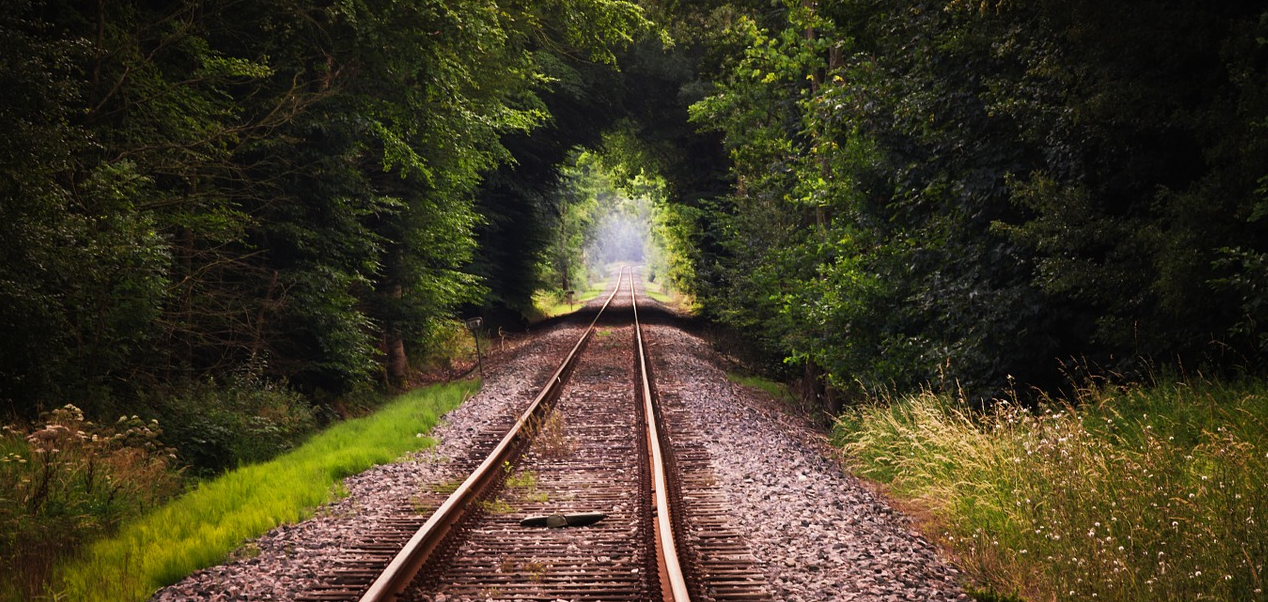 HS2 is a compelling case study, especially for anyone considering PPP, project finance, public law, litigation... just about anything, really.
Harry Cerasale, September 2020
Transport revolution or white elephant?
Since the dawn of the industrial age, Britain has had a romantic relationship with its railways, so when some bright spark proposed linking London to Birmingham, Manchester and Leeds with a state-of-the-art new rail network, the idea was initially met with enthusiasm. "We in Britain are the heirs of the Victorian inventors and innovators who gave the world railways and transformed this country's fortunes," then transport secretary Justine Greening declared in a report on High Speed 2 (now better known as HS2) back in 2012. "They had the vision to seize the moment and the ambition to meet the challenge. Our generation must follow their example by putting Britain on the high-speed track to a better future."
Rousing stuff at the time – but following a decade that's seen three very different Conservative governments, Brexit and the Covid-19 pandemic, HS2 has become a polarising issue. In July 2020 a senior Tory party member with close ties to the project submitted to a webinar that "it's certainly fair to say there are mixed opinions on HS2. Many private and public opinion polls have shown there is widespread scepticism around the project." A survey conducted by YouGov earlier that year found 39% of respondents opposed the project, compared to 34% in support and 27% undecided – hardly a ringing endorsement.  The first phase of the project (linking London to the Midlands) was due to open in 2026 but Phase 1 is now expected to be up and running between 2028 and 2031, while the second phase extending to Manchester and Leeds could be operational as late as 2040! For a full run-down of exactly what HS2 is and when it will be ready, check out the various reports and updates on the government website.
"Many private and public opinion polls have shown there is widespread scepticism around the project."
Opposition to the project cites its cost (some estimates put the total at over £100 billion, significantly more than the original budget of between £30 and £36 billion), potential environmental impact and the question of just how useful it will actually be. "HS2 will be used by the wealthiest travellers, intensify the North/South investment divide and is a standalone project that simply does not integrate well enough into the existing network," the New Economics Foundation thinktank declared. In the wake of Covid-19, critics have also questioned the necessity for more extensive physical transport links when 'telecommuting' is becoming more popular.
The project does still command parliamentary support from the UK's major parties: "It will be controversial and there will be an impact on communities, but HS2 remains central to the levelling-up agenda of this country," a senior Tory minister recently declared. "We've awarded over 2,000 contracts, 98% of which have been awarded to UK firms." They went on to predict the project would contribute to "the doubling in size of Leeds city centre and create 180,000 jobs in Manchester over the next decade." Labour has also been generally supportive of the project to this point.
A project of HS2's scale requires enormous amount of work by lawyers – whether it's dealing with the construction, planning and procurement phases or countering litigation brought against the endeavour. One firm at the centre of the project's legal team is Ashurst, an international outfit widely recognised as leaders in the transport, infrastructure and rail sectors. We spoke to Mark Elsey, a senior partner in the firm's projects practice, to gain more insight into the projects law space and the now epic saga surrounding HS2.
What is projects law?
You can find a full guide to projects law in our Practice Area guides, but simply put it's all about helping plans for infrastructure works become reality. One of the great appeals of working as a projects lawyer is the "tangibility of the work," Mark Elsey tells us, as you're helping create something physical that can help thousands of people – but a lengthy approval process has to take place before that. For large national infrastructure projects, this is typically done via development consent orders (typically promoted by private interests), or Hybrid Bills which incorporate aspects of both public and private bill procedures. HS1 (better known as the Channel Tunnel), Crossrail and HS2 are all products of Hybrid Bills. "There's a very lengthy process behind parliamentary bills which requires the input of specialist lawyers who focus predominantly on that area," Elsey explains.
A handful of firms specialise in this area including Sharpe Pritchard, Winckworth Sherwood and Eversheds; the last two advised the Department for Transport on all elements of HS2's first Hybrid Bill as it progressed through Parliament. Lawyers contribute to drafting the bill, guidance on environmental law and advice on hundreds of days of committee hearings. Project location and routing, any existing properties affected, the environmental impact, cost and logistics of construction and operation all need to be considered. "You also need to consider whether you are going to use a large single-turnkey construction contract or divide it into lots of smaller packages," Elsey adds. "For example, on Crossrail there were more than 50 separate packages of work and on HS2 there are separate civil works, station and individual system contracts. Each of those have their own tender, contractual and award processes – it all requires significant legal input."
"Most people see infrastructure projects as a good thing, as long as they don't go through their own back garden."
"One of the central questions is always how you are going to fund a new project," Elsey says of large infrastructure projects. "Will you use solely public funding or are you looking to raise private finance? In part, the available financing solutions will be dictated by the regulatory structure and whether there are end users that will be required to pay for the asset, for example a tolled estuarial crossing. The financing structure will influence where risks sit in the various contracts and will also often dictate the operation and maintenance solutions." Phase 1 of HS2 gained royal assent in 2017 and Phase 2 is expected to secure approval before the end of 2020, but the project almost immediately ran into problems during the procurement stage. In 2018, Spanish manufacturing company Talgo launched a legal challenge against HS2 over what it perceived to be a 'botched' rolling stock procurement process, after a rival Spanish bidder was added to the shortlist at a late stage. American engineering giant Bechtel later initiated legal action in the High Court after losing out on a £1.3 billion contract to build the Old Oak Common Station. Although the company has since withdrawn its legal bid, which has allowed work to finally begin, it still plans to pursue legal action against HS2 over handling of the procurement process.
Compulsory land purchases – a legal function allowing repossession of land without the owner's consent if it's considered to be in the public interest – have become an especially contentious area of projects law. Many have criticised what they see as deliberate undervaluing and delaying of compensation payments on properties bought to make way for HS2. Elsey points out that "most people see infrastructure projects as a good thing, as long as they don't go through their own back garden." A senior source at the heart of HS2 noted that criticism on these grounds has come from various parties including from within the government's own ranks: "The route cuts through many Conservative-held constituencies in the South and Midlands, which are represented by MPs who have been very vocal against the project and sincerely hold those views," they said. "However, as a government we have to take decisions that are in the national interest."
"HS2 will inevitably be controversial, and there will be some significant impact on communities around the country," the source conceded. "I appreciate we haven't got things right in the past. Going forward, we need to ensure land and property claims are concluded swiftly." One of the recommendations of the independent Oakervee Review of HS2 was a rethink on the relationships with affected communities and the speed at which they are compensated. There are concerns that those who are successful in proving their property was undervalued could potentially open the floodgates to further claims, costing many millions of pounds.
Is it all worth it?
HS2 is a prime example of how the initial budgets for projects can balloon far beyond anybody's initial expectations. The new railway's cost is still up in the air, with the most worrying evaluation coming from Lord Berkeley, former Oakervee Review deputy chair. Controversially demanding his name be removed from the report when an early draft leaked, he proceeded to publish his own unofficial evaluation in which he estimated the base cost of HS2's completion at £107 billion and claimed Parliament was 'misled' over the figures. Berkeley noted the cost of Phase 1 has risen from £15.1 billion in 2016 to £54.5 billion at 2019 prices, an increase of 361%. Among other things, the report attributes the escalating costs to 'poor supply chain management, leading to escalating prices and the need for repeated bidding of sections of the works,' as well as a 'failure to define the scope of the project.' Similarly, a report by the National Audit Office in 24 January 2020 found the Department for Transport and HS2 underestimated the complexity of the programme and 'did not account for the level of uncertainty and risk in the programme when previously estimating the costs of Phase 1.'
Ashurst's Mark Elsey explains how project costs can rise dramatically: "A lot of projects are built on the premise of a base cost at a baseline date linked to the initial project approvals – but five, ten or 20 years on from the project's inception, the actual cost figure can often increase significantly simply as a product of inflation." He suggests "the most important question to ask is what the outturn cost of a project is likely to be, and what confidence is there in these projections. This process normally involves a combination of risk and optimism bias adjustments which can dramatically increase projected cost figures." Elsey concludes that presenting the cost of a large infrastructure project like HS2 "is not straightforward" and that "caution needs to be applied to any figure both in terms of understanding its make-up but also in recognising that initial figures are often based on very outline designs and that the true costs often only become clear at a much later stage in the project development process."
"Initial figures are often based on very outline designs and the true costs often only become clear at a much later stage."
The multibillion-dollar question – will HS2 be worth it? It's the issue that the backers of every big project need to consider, and the answer isn't always a straightforward one. Berkeley's report claims the taxpayer would receive only 60p of return for every pound that is spent on the HS2 project – 'clearly a poor investment return.' A more optimistic view comes from the Oakervee Review, which estimates the high-speed line will generate £1.30 to £1.50 for every £1 spent on it. While more optimistic, it remains significantly less than the original benefit/cost ratio published in 2017, estimating that for every £1 of cost to the taxpayer, £2.30 would be returned in benefits. This kind of decline in value isn't unique to HS2: defending the project's record, an insider source pointed out that "when you look at most major infrastructure projects, the vast majority end up overspending and delivering less in benefits than was outlined in their initial business case." Their statement is supported by the Institution of Civil Engineers, whose own research found that worldwide, nine out of ten projects valued at more than $1 billion go over budget or over deadline.
So when does it all stop being worth it? If a massive project's suddenly looking like bad value for money, there comes an obvious temptation to cancel the whole thing, but that means many millions (in HS2's case, many billions) of taxpayer pounds down the drain with no end product to show for it. There's been no shortage of calls on the government to scrap HS2, but the Oakervee Review found it would incur a cost of approximately £9 billion. Such a dramatic turnaround would also be catastrophic for the UK's construction industry, which has already suffered from the twin blows of Brexit and Covid-19.
We shouldn't only measure the financial cost of an infrastructure project, but its potential environmental cost as well. In the wake of global climate strikes and a commitment by the British government to cut greenhouse gas emissions to net zero by 2050, pressure for HS2 to demonstrate its green credentials has never been higher. Though rail has traditionally been seen as a relatively green form of travel, Mark Elsey reminds us that "when looking at the broader suitability of transport, everything has a trade-off – there are no absolutes. Electric cars are naturally part of the future but will do little to alleviate congestion." On the other hand, he notes that "while rail is more efficient at moving large groups of people, building the infrastructure involves a huge level of manufacturing and moving raw materials."
"When looking at the broader suitability of transport, everything has a trade-off – there are no absolutes."
Environmental challenges have been brought against HS2 since 2014 and in July 2020, naturalist and television presenter Chris Packham enlisted the help of lawyers from Leigh Day to launch an appeal against the project. Among various points, the complainants argued the government had failed to thoroughly consider the extent of the project's environmental impact and was failing in its obligations under the Paris Agreement and Climate Change Act. The appeal failed, after which Packham said: "Covid-19 has turned the state of the UK finances and the public's attitudes towards climate change upside down. People now see that a scheme for a railway which will tear up the countryside so that we can shave a few minutes off a journey time makes no sense in the contemporary workplace." The appetite for significant change to the way we live our lives after Covid-19 will only increase pressure on projects to meet our needs and demonstrate their value for money.
Objectively measuring a project's green credentials is difficult and, like costs, are potentially subject to manipulation. HS2 chief executive Mark Thurston attracted criticism recently when he advocated the rail line to be a very green project "if you take a 100-year view on it." Climate change litigation won't be going away any time soon and will be a growing concern for projects lawyers and litigators alike in the next few decades.
Becoming a projects lawyer
HS2 has been a magnet for controversies, and there will be many more legal battles on the horizon as the railway takes physical form. Though all the reviews, hurdles and court clashes may seem excessive, they demonstrate the importance of public money being spent correctly and efficiently. The level of scrutiny also reflects well on the relative health of democracy in the UK – concerns surrounding large infrastructure projects overseas can be very different for politicians and lawyers.
"When you're working on projects in developing economies the nature of risk is very different," Mark Elsey explains. "For example, in developing economies you have to pay attention to currency risks; the risk of not being paid; whether laws are stable and enforceable; and whether you will have access to fair hearings. Those are very real issues which often take more time to address than the underlying technical risks." He adds that "in more developed economies such as the UK, investors and contractors generally don't perceive the same level of 'political' risk, so you are able to focus on more granular and day-to-day issues in structuring and negotiating projects in these countries."
Though regulations and risks may differ between countries, Elsey confirms that the skill set of a projects lawyer is very transferable internationally. "Essentially you are just running through a big shopping list of things you need to deal with," he says. "Of course the risks, structures and financial packages differ between building a railway and a nuclear power station, for example, but once you're familiar with the underlying risks and structures in each area it's relatively easy (with the support of lawyers familiar with local laws) to deploy these skills in any country in the world." This may tempt budding lawyers to commit to mastering a single area of projects law, but Elsey advises juniors to "not specialise too soon. Clients pay you to think outside the box, draw on comparisons of different models and industries, and present them with bespoke solutions. You can never know too much, and the more you can benchmark, the easier it is to identify the right solution for your clients."
Follow HS2 closely and you'll be sure to pick up on a long list of lessons that all budding projects lawyers can learn from!