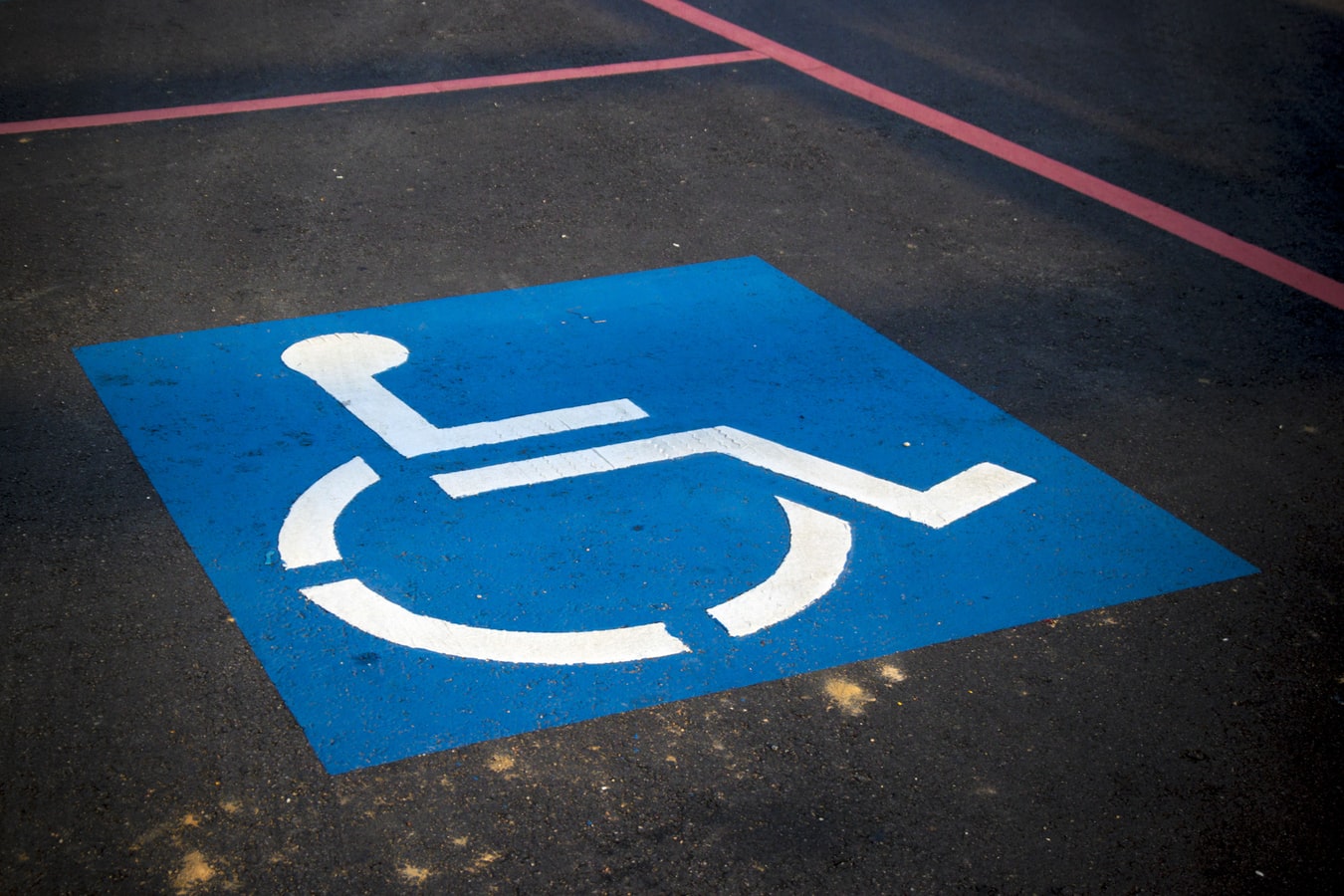 An area of diversity and inclusion that's often overlooked, representation of individuals with a disability is disappointingly low in many professional fields. The law is no exception…
Sal Francis Morton, February 2020 
This data was gathered via a survey response of 125 law firms, who answered various identity-based questions for three categories of lawyers: trainees, associates and partners. The below are the best-performing firms in each category.
19% of working age adults in the UK have a disability. With that in mind, the average proportion of lawyers with a disability across all firms that provided data to us – just 2.66% – is another reflection of the disconnect between the legal industry and the wider world. 22 firms told us that they have 0% recorded lawyers with a disability on their records – the number was the same for firms with no trainees with a disability. Across the survey, there was a higher percentage of qualified lawyers with a disability than trainees – perhaps they're more likely to disclose their disability post-qualification. That or firms are slacking on hiring entry level talent that's representative of the UK as a whole.
Despite these disappointing industry-wide figures, one outlier confirms that firms can do better – Leigh Day told us that within their trainee class, 27% have stated that they have a disability. This is less surprising when you consider that Leigh Day has made its name representing individuals and class action groups in 'David and Goliath' discrimination, human rights and medical negligence cases. The firm runs a service that helps people affected by changes to Universal Credit, have lost their disability premiums or have been unwillingly declared as 'fit to work' by the government.
A firm's client base makes a big difference to their ethos and culture, which may go some way to explain why Leigh Day outshines its peer firms so much for this area of inclusivity. We should also highlight Herbert Smith Freehills as the only other firm with an average into the double digits for both sets of data. The firm hosts an Oxford vs Cambridge 'disability mooting championship' at Oxford University and teamed up with PurpleSpace in 2019, a professional development and networking hub for employees with disabilities.
Missing pieces
The stats we have are newsworthy, but it's more illuminating still to consider what our data doesn't tell us. Of the 125 firms surveyed in Chambers Student, only 48 provided us with data on lawyers with a disability. Of those, 27 had at least one category at 0% and seven had all their data points at 0%. Absence of data on disability is reflective of a wider systematic erasure of visible professionals with a disability in the UK.
It's possible that some firms just didn't want to give us the data they do have, because it paints them in a bad light. Of the 67 firms which didn't provide any stats, 52 gave no explanation. Reasons we did receive for not providing disability data included "not known," "not tracked," "unknown," "we do not keep these records," and the entirely unhelpful "N/A" (we decided to take this as non-data rather than a 0% data point, due to its ambiguity and the suggestion that this means the firm has not attempted to collect data on the subject). Increasing visibility for lawyers with a disability is made difficult enough by the low numbers across the board – it's even worse when law firms don't attempt to make even those low numbers count.
The lack of data on people with disabilities in our survey is lower than for gender and ethnic minority lawyers, but comparable with what we received for LGBTQ individuals. Here's a breakdown of what firms revealed to us:
The first step in improving diversity of all forms in the law is to acknowledge where problems exist. We hope to see the proportion of firms providing stats increasing in future – and that the stats show shortcomings being addressed.