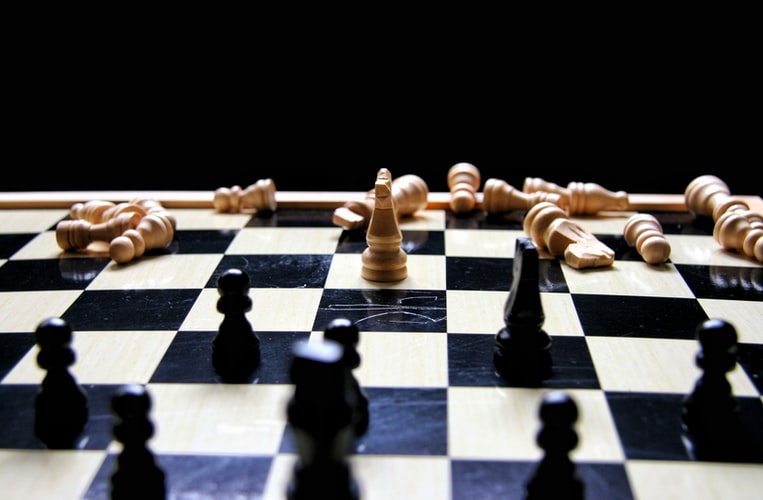 To be commercially aware in 2022, you have to know how coronavirus has affected the work done by lawyers.
Joel Poultney, October 2021

There was a time where we all thought this would be over in a matter of months: a brief stint at home followed by a quick return to our 'normal' lives. How little we knew. More than a year and a half later, the Covid-19 pandemic still rumbles on. Granted, lives aren't affected to the same extent as in those dire lockdown months, but the pandemic has profoundly reshaped life as we know it, with many effects still being felt by law firms and their practices.
Here's an overview of some of the issues affecting key areas of legal practice in 2021 and beyond. Firms want training contract applicants to understand the world they're stepping into, and any of these topics may come up in an interview conversation.
2020 was one of the toughest year for financial sectors since the financial crash. Yet with markets seemingly buoyed as lockdowns eased, the economic outlook has improved in 2021. Crucial to navigating the pandemic and subsequent lockdowns was technology. Consumer banking played a crucial role as customers increasingly turned to online banking. So much so that an Expleo report found that 56% of banks are 'putting digital disruption at the heart of their strategy.' The pandemic has also entrenched our move to a cashless society, with contactless payments growing exponentially. In 2020, contactless payments account for $10.3 billion of all payments globally, with experts predicting that will rise to $18 billion by 2021. Coupling this growth, fraudulent activity is also on the rise, with UK Finance finding that more than £200 million was lost to bank fraud in 2020.
Where last year saw global stock markets crumble, 2021 saw the resurgence of the domestic and international IPO market. By June 2021, 45 companies had listed on the AIM and LSE, making this year's first quarter the busiest on the LSE since 2017. Some of the household names that floated this year include Deliveroo, Moonpig, Trustpilot, and Dr Martens. Beyond traditional capital markets work, the renewable energy sector continues to surge as companies, shareholders, and citizens alike begin redirecting capital towards more sustainable investments.
It's a similar story in the world of M&A. While 2020 marked the slowest rate of M&A activity in seven years, things have begun to ramp up as economies rebound. Many mergers and acquisitions were postponed rather than cancelled last year, with a slow emergence of activity occurring towards the end of the summer. In 2021, deal volume is up by nearly 30%, with M&A activity seeing a 131% increase in deal value globally. The US has been spearheading this acceleration, accounting for $1.35 trillion-worth of M&A deals in the first half of 2021, while western Europe accounted for $552 billion worth of deals in the same period. In the UK, technology related deals made up over a quarter of all deal making in the first quarter of 2021, with IT services seeing a 75% increase in deal volume from the same period in 2020. Sticking with the theme, businesses that offer tech-enabled solutions are expected to drive investment moving forward.
The pandemic forced national governments across the globe to be agile and flexible in the face of the all-consuming crisis. Some European and domestic competition laws were relaxed to ensure essential products and services continued. The European Commission adopted a 'temporary framework' to enable member states to utilise the flexibility of state aid rules, with the British government relaxing certain competition laws with regards to transportation and trading. However, as with any crisis, there's money to be made for those flouting the law. This led to the CMA establishing a dedicated Covid-19 taskforce to monitor and address anti-competitive behaviour. As recently as August 2021, the CMA launched an investigation into PCR testing pricing for British residents returning overseas after prices varied widely dependent on provider.
As businesses shuttered and workers were mandated to stay home, the Coronavirus Job Retention Scheme (CJRS) was rolled out in March 2020. It saw the government support employers and employees by offering to provide 'furloughed' staff with financial support of up to 80% of a worker's salary. The scheme was used by millions of people, providing a lifeline for those forced to stay home. It ended in September 2021, with employees now facing a precarious road ahead with many commentators suggesting this will lead to mass unemployment. One counter to the argument is that these furloughed workers will plug the substantial employment shortage Britain has faced as the economy has opened up. The care sector, hospitality, and long-distance lorry drivers are just some of the most affected areas of the economy. Brexit, low-worker satisfaction, and the Covid-19 pandemic are a few overlapping reasons contributing to the shortfall.
As the world locked down and life became synonymous with cancellations, the insurance industry was left scrambling. Travel insurance was fraught with trouble as countries oscillate on and off the UK's quarantine list, with insurers and consumers finding claims increasingly difficult to reconcile. Data from the Association of British Insurers shows that 7,000 life insurance claims were made between the start of March and end of May 2020, with £90 million being paid to families of people dying from Covid-19.
Following a High Court judgment in September, around 370,000 small companies will receive insurance payouts, having been forced to close during the pandemic. Insurance companies had previously declined to pay claims, but companies then became eligible for over £1 billion in payouts.
Both the nature of litigation and the practicality of working in this area continue to be affected. In June 2021, the Lord Chancellor suggested that measures adopted across the pandemic – such as remote hearings – are a vehicle to help modernise the justice system. In his address, he highlighted that 3,200 hearings rooms became virtual, with up to 20,000 hearings occurring each week. And as the backlog of cases mount, virtual or hybrid hearings will be a continued feature of civil disputes going forward. The pandemic also brought with it an ostensible crisis in unfulfilled contract obligations. Supply chain disruption, weaker cashflow, and increased creditor risk left many unable to come good on contractual promises, leading to many being renegotiated and the invocation of 'force majeure clauses.' Commentators have suggested these fears were unfounded, with some suggesting an air of co-operation prevailed instead of escalation of contracts being disrupted due to the impact of the pandemic. Others have suggested we might still see a wave of these claims in the coming months.
Broader financial downturns inevitably coincide with dips in the property market, and the Covid-19 pandemic effectively brought things to a standstill at its height. Perhaps surprisingly, the summer of 2020 represented a boom period in house sales with values at an all-time high. 2021 saw a continuation of this trend, with government figures showing the average property price in the UK during the summer of 2021 to be £265,668. This was a 13.2% increase on the previous year, making it the steepest incline since 2004. Activity was largely lubricated by mortgage payment and stamp duty holidays. Renters also initially received protection with a freeze on evictions, but these have now ended, a problem exacerbated by the end of furlough and proposed cuts to the universal credit top up. Housing charity Crisis says the reduction will place at lead 100,000 renting households at risk of eviction when the cut come into force in October. Crisis also highlight how the proportion of private renters relying on benefits has surged to around one in three since the start of the pandemic. Geographically, the rise of remote working and lack any commutes has seen renters and buyers alike shun London in favour of the surrounding area, with buying trending away from the City centre.
Covid-19 has created a boom in this area, with senior partners across the country telling us that they've never been busier. In June 2020, the UK government introduced the Corporate Insolvency and Governance Act (CIGA).The act, considered to be the most far-reaching and fundamental shift in UK insolvency law in generations, has introduced new measures to assist companies in financial turmoil due to the pandemic. One such measure gives businesses more space and time to restructure by placing a stay on creditors' rights. Further measures include a new restructuring plan akin to a scheme of arrangement; amendments to certain statutory demands and temporarily outlawing 'winding-up' petitions levelled against companies unable to pay debts because of Covid; changes to wrongful trading; and new provisions protecting the supply of certain goods and services. Some of the measures introduced in the CIGA were extended to the end of September 2021. However, as the country returns to 'normal,' expect measures that protect businesses in difficulty to end, with a corresponding uptick in insolvencies. Click here for a more in-depth review of the Act from Allen & Overy partner Jennifer Marshall. R&I is a growth headcount area across UK and US law firms this year.

This is only an overview of the effects of Covid-19 on legal practice in the UK. Read our practice area guides for more information on how the pandemic has affected different sectors.