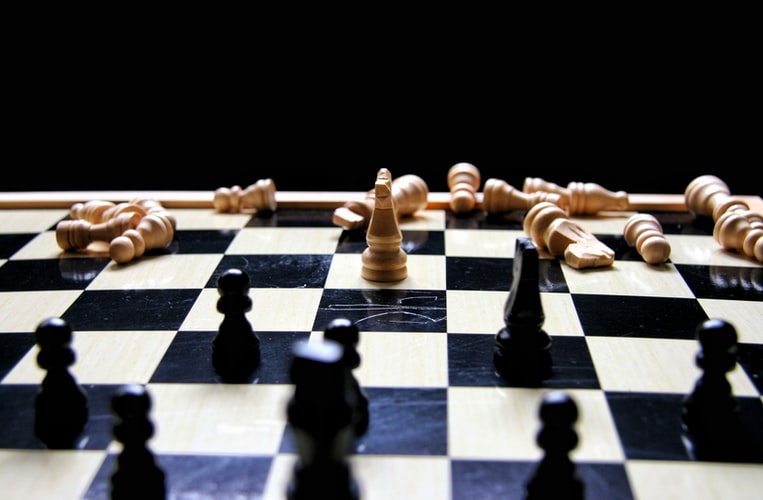 To be commercially aware in 2021, you have to know how coronavirus has affected the work done by lawyers.
Joel Poultney, September 2020
Remember the time before Covid-19? When banana bread was a rare treat, nobody had heard of Zoom and our washing baskets weren't only full of loungewear? It's been a year of defying convention and upending much of what we took for granted. We could spend the rest of our lives analysing the effects of the pandemic at large, but its impact on law firms and legal practice has been both profound and easily visible.
Here's an overview of some of the issues affecting key areas of legal practice in 2020 and beyond. Firms want training contract applicants to understand the world they're stepping into, and any of these topics may come up in an interview conversation.
The simple story in a recession is that with greater default risk comes higher cost finance. While the financial implications of the pandemic have not yet been fully felt, 2020 has been the toughest year for financial sectors since the 2008 financial crash. As of early August, businesses across the entire UK have received 871,000 government-backed loans during the outbreak, with billions awarded to businesses in England, Scotland, Wales and Northern Ireland. Despite the support, credit losses are thought to be of pressing concern for the world's leading banks, with all the major players siphoning off vast sums to mitigate the economic fallout. According to an August report from the Financial Times, the combined total of $139 billion in loan-loss provisions is the highest since the $186 billion reached in the second half of 2009. With markets spooked, investors wary, and the pandemic's course continually unpredictable, the long-term impact for the financial markets is yet to be written in stone.
Global stock markets tumbled as the pandemic initially took hold; but when a veneer of stability emerged, with infection rates stabilising and restrictions gradually lifted, things began to recover. The pandemic and resulting government policies led to never before seen levels of capital reallocation, and commentators argue that bank lending and capital markets will be crucial for recovery from the crisis. New net bank lending is nearly ten times higher in the UK than the period between March and June of 2019 – £45 billion and £5.2 billion respectively – with capital markets providing £370 billion in funding for 800 companies across Europe. For investors, uncertainty has characterised much of 2020; in the UK, this has been doubled by the threat of a no-deal Brexit. Investment confidence in Britain plummeted in 2019: according to figures from the Investment Association, £1.2 billion was pulled from UK-focused investment funds in July 2019, with a further £700 million withdrawn in August.
No prizes for guessing that global M&A activity ground to a halt early in 2020, with the start of the year seeing the slowest rate of deal making in seven years. When cashflow slows and recession hits, companies' appetite for risk and aggressive moves give way to conservatism. Many mergers and acquisitions were initially postponed rather than cancelled, with a slow emergence of activity occurring towards the end of the summer. Private equity-backed transactions are expected to lead the charge to recovery: 2019 marked the strongest annual period for private equity deals in the last decade, with 27.5% of all global transactions having private equity firms on either side of the deal. Many expect the latter stages of 2020 and early 2021 to see a continuation of this trend. With foreign investment reviews increasing, domestic governments adopting greater protectionist strategies, and global economies faced with recession and potential future lockdowns, significant M&A activity is likely to return only in spluttering starts.
National governments have been required to adopt greater degrees of agility in the face of an all-consuming crisis. Domestic levers were used to allow for a relaxation of certain competition laws surrounding essential products and services. In March 2020, the laws concerning the sharing of stock level data, distribution depots, delivery vans, and staff pooling between supermarkets were relaxed to aid retailers in their collaborative Covid-19 response. The British government also suspended competition laws to support Isle of Wight ferry routes and allow operators to coordinate their efforts to keep routes and goods moving. The Competition and Markets Authority also established a dedicated Covid-19 taskforce to address and monitor the potential for abuse and anti-competitive behaviours that may emerge during the crisis. In turn, the European Commission made changes by adopting a temporary framework that enabled member states to utilise flexibility under state aid rules to best mitigate the economic fallout from the pandemic.
The Coronavirus Job Retention Scheme (CJRS) rolled out in March 2020. The scheme saw the government support both employers and employees by offering to provide 'furloughed' staff with financial support of up to 80% of a worker's salary. As of August 9.6 million employees had been furloughed, with the total claims valued at £35.4 billion. While the scheme provided necessary protection, furlough fraud has emerged, with HMRC now investigating a number of companies for fraudulent claims. Almost 8,000 reports of furlough fraud had been reported (also as of August 2020). The CJRS is due to come to an end in October, but the government announced its Job Retention Bonus scheme which would allow a one-off payment of £1,000 to UK employers for every furloughed employee who remains continuously employed through to the end of January 2021. March also saw the Coronavirus Act 2020 enshrined in law: alongside powers for the government to respond to the pandemic, the Act included extensive health protection provisions for the nation's workforce. Click here for more on furlough and employment law from Ruth Harris and Kiran Mehta of Hodge Jones & Allen.
As the world locked down and 2020 became synonymous with cancellations, the insurance industry was left scrambling. Travel insurance has been fraught with trouble as countries oscillate on and off the UK's quarantine list, with insurers and consumers finding claims increasingly difficult to reconcile. Excess deaths rose: data from the Association of British Insurers shows that 7,000 life insurance claims were made between the start of March and end of May, with £90 million being paid to families of people dying from Covid-19. Following a High Court judgment in September, around 370,000 small companies will receive insurance payouts, having been forced to close during the pandemic. Insurance companies had previously declined to pay claims, but companies then became eligible for close to a total of £1.2 billion in payouts.
Cancellations have also coloured life for litigators this year. With companies renegotiating contracts due to the disruptions of normal business practice, many 'force majeure' clauses have also been invoked. These are triggered when unforeseen circumstances prevent contractual obligations being fulfilled, with many claims of this type likely to flare up into 2021. Looking ahead, many also anticipate a steep rise in the number of class action filings in the form of consumer claims; securities litigation; mass employment claims; and insurance claims. Alongside changes to the types of litigation being brought, the virtual sharing of court documents, hearings, remote mediations and more has meant traditional litigation in the courts has been irrevocably changed.  Only time will tell whether these temporary shifts become permanent changes and alleviate the burden on a clogged-up court system. Litigation is a growth headcount area across UK and US law firms this year.
Broader financial downturns inevitably coincide with dips in the property market, and the Covid-19 pandemic effectively brought things to a standstill at its height. Perhaps surprisingly, the summer of 2020 represented a boom period in house sales with values at an all-time high. The market was initially lubricated by mortgage payment and stamp duty holidays, and this purple patch is unlikely to last much longer without additional government assistance. Renters also received protection with a freeze on evictions. Looking geographically, the rise of remote working and lack of need to commute has seen renters and buyers alike shun London in favour of the surrounding area, with buying trending away from the City centre.
In June 2020, the UK government passed the Corporate Insolvency and Governance Act. Considered to be one of the most far-reaching and fundamental changes in UK insolvency law for generations, the Act has introduced a number of measures allowing companies in financial turmoil much-needed flexibility. Across the reforms, the Act has introduced a new moratorium allowing companies further options when faced with financial difficulty; a new restructuring plan, akin to a scheme of arrangements; amendments to certain statutory demands; changes to wrongful trading; and new provisions protecting the supply of certain goods and services. The government has also introduced new restructuring regimes in the education sector to support higher education providers at risk of insolvency. Click here for a more in-depth review of the Act from Allen & Overy partner Jennifer Marshall. R&I is a growth headcount area across UK and US law firms this year.
This is only an overview of the effects of Covid-19 on legal practice in the UK. Read our practice area guides for more information on how the pandemic has affected different sectors.