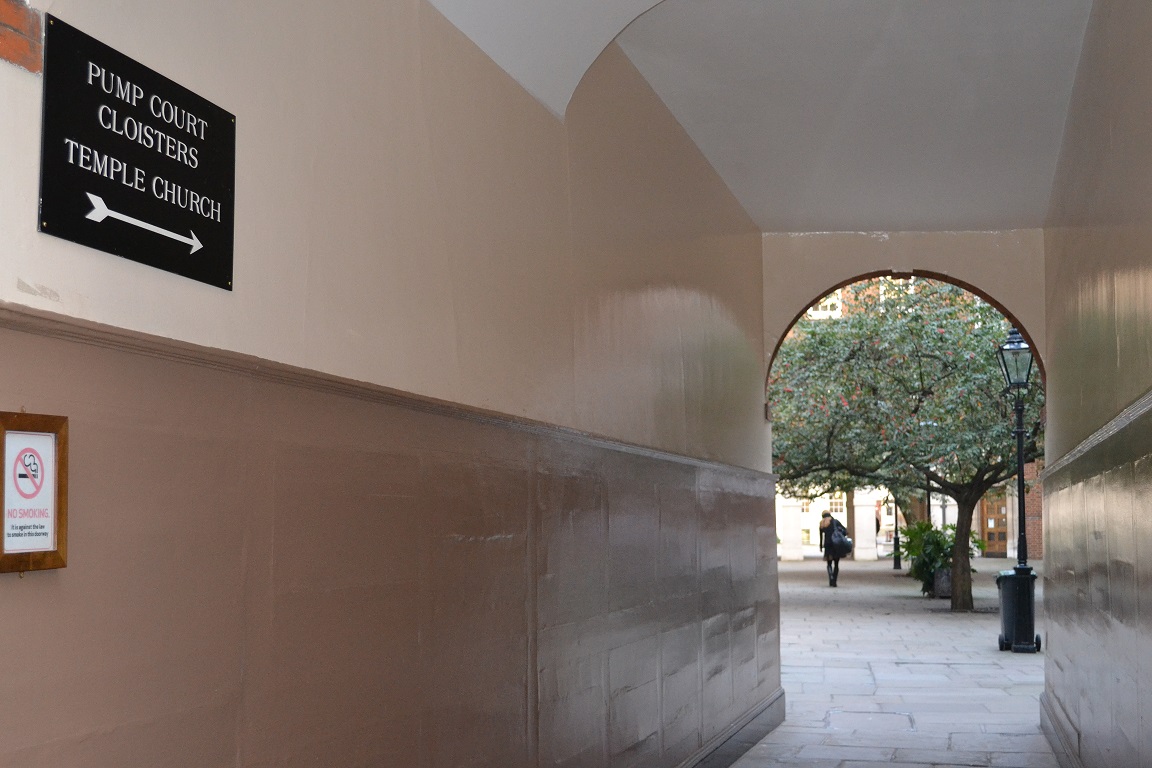 Don't let alien terms used at the Bar confuse or intimidate you.
Bar Council – the General Council of the Bar, to give it its full title, is the Bar's representative body. It produces useful statistical surveys like the Bar Barometer 2014 and can regularly be found clashing with the Ministry of Justice.
Bar Standards Board – or BSB, is the Bar's regulatory body. Follow them on Twitter @barstandards.
Barrister – a member of the Bar of England and Wales.
BarSAS – the application system through which applications to Bar school must be made.
Bench – the judiciary.
Bencher – a senior member of an Inn of Court. Usually silks and judges, known as Masters of the Bench.
Brief – the documents setting out case instructions.
BPC– the Bar Course. Successful completion entitles you to call yourself a barrister in non-legal circumstances (ie dinner parties), but does not give you rights of audience.
Cab-rank rule – Self-employed barristers cannot refuse instructions if they have the time and experience to undertake the case. You cannot refuse to represent someone because you find their opinions or actions objectionable.
Call – the ceremony whereby you become a barrister.
Chambers – a group of barristers in independent practice who have joined together to share the costs of practising. Chambers is also the name used for a judge's private office.
Chambers & Partners – that's our parent company, remember? So called because the founder of the company was Michael Chambers, not because we write about the Bar.
Circuit – The courts of England and Wales are divided into six circuits: North Eastern, Northern, Midland, South Eastern, Western and Wales & Chester circuits.
Clerk – administrator/manager in chambers who organises work for barristers and payment of fees, etc.
Counsel – a barrister.
CPS – Crown Prosecution Service. Government body responsible for the prosecution of criminal offences in England and Wales.
Devilling – (paid) work done by a junior member of chambers for a more senior member.
Employed Bar – Some barristers do not engage in private practice at chambers, but are employed full-time by a company or public body.
First and second six – Pupillages are divided into two six-month periods. Most chambers now only offer 12-month pupillages; however, it is still possible to undertake the two sixes at different sets.
FRU – the Free Representation Unit. Provides real-life advocacy experience to budding barristers in Employment Tribunals and social security cases.
Independent Bar – the collective name for barristers who practise on a self-employed basis.
Inns of Court – ancient institutions that alone have the power to 'make' barristers. There was a time when there was a proliferation of them but now there are only four: Gray's Inn, Inner Temple, Lincoln's Inn and Middle Temple.
Junior – a barrister not yet appointed silk. Note: older juniors are known as senior juniors.
Junior brief – a case on which a junior is led by a senior. Such cases are too much work for one barrister alone and may involve a lot of research or run for a long time. Ordinarily, junior counsel will not conduct advocacy.
KC – one of His Majesty's Counsel, formerly appointed by the Lord Chancellor. In the reign of a female monarch, the term is QC (Queen's Counsel).
Keeping term – eating the dinners in hall required to be eligible for call to the Bar.
Marshalling – work experience in which you shadow a judge, normally lasting between one and five days.
Mess – the hierarchical groups of four in which students sit during dining sessions. 'Mixed messes' means that barristers and masters sit with students.
Mini-pupillage – work experience at a set of chambers, normally lasting between one and five days.
Moot – a legal debate in which students act as claimants or respondents in an appeal court (ie the Court of Appeal or Supreme Court). Typically, there will be two students on each team, acting as either senior or junior.
Pupillage – the year of training undertaken after Bar school and before tenancy.
Pupillage Gateway – the online application system for pupillage.
Pupil supervisor – a senior barrister with whom a pupil sits and who teaches the pupil. Some sets and barristers still refer to this position by its old title: pupil master (or mistress).
Set – as in a 'set of chambers'.
Silk – a KC, so named because of their silk robes.
Supervisor – the new name for a pupilmaster.
Tenant/tenancy – permission from chambers to join their set and work with them. A 'squatter' is someone who is permitted to use chambers' premises, but is not actually a member of the set. A 'door tenant' is someone who is affiliated with the set, but does not conduct business from chambers' premises.
Third six – when pupils are not successful in gaining tenancy, they can apply for a third six at another set in the hopes of success there.