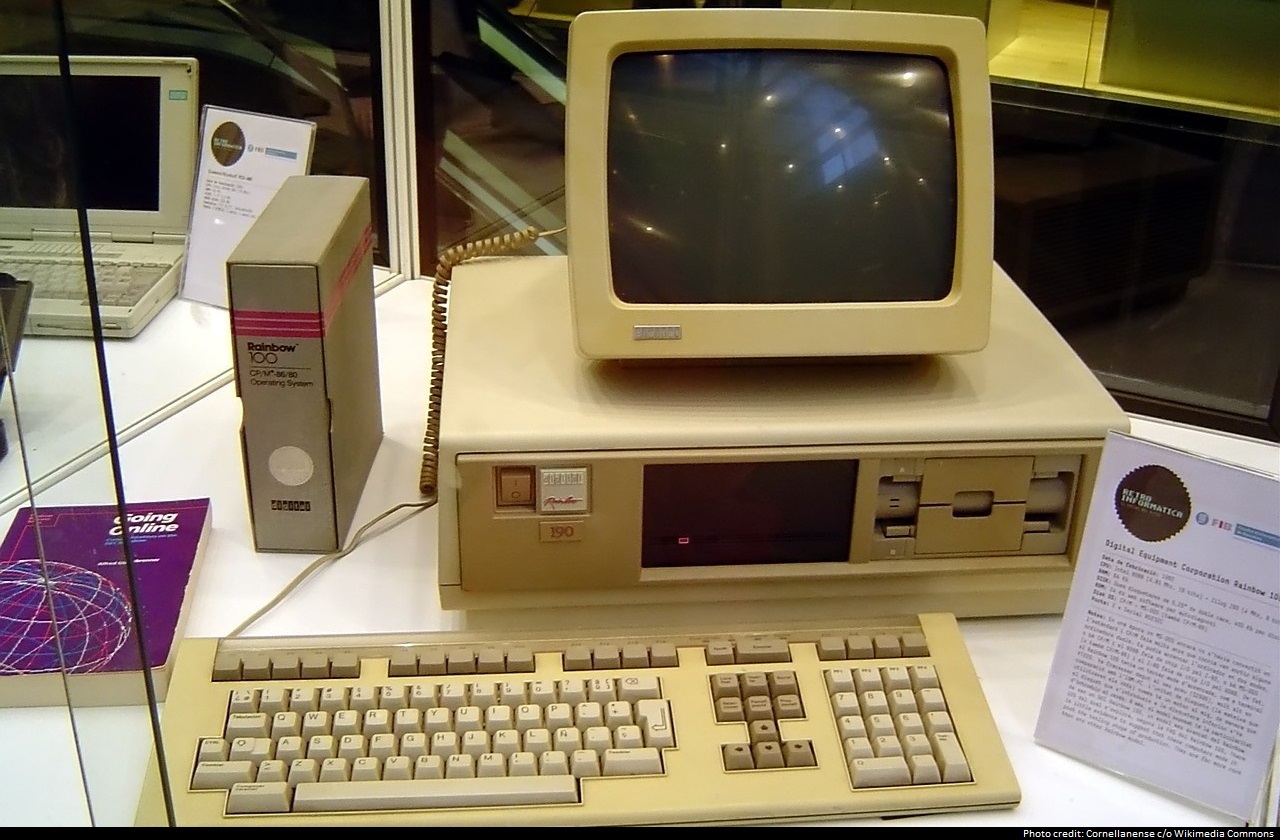 It's all go in the tech sector, which is growing 32% faster than the rest of the economy. No surprise, then, that lawyers are jumping on the bandwagon, but in doing so they're scrambling to keep up with the pace of new technology. Here are some of the latest trends and developments to be aware of.
The rapid rise of technology in the 21st century is changing the game in almost every sector of the economy. With every exciting new technological innovation, there's a load of legal wrangling to work out. "The digital market has exploded," says Bristows training partner Miranda Cass. "The technology being used has thrown up all sorts of legal issues concerning how and by whom that technology can be used."
Tech is creeping into our lives more pervasively than ever and legal boundaries are becoming blurred. As one trainee put it, "it's an area where the law is always catching up with industry developments." If something goes wrong with a new piece of technology is it the fault of the developer, the manufacturer, the distributor, the licenser or even the user? In so many cases this is unresolved. Take driverless cars as an example. There's a lot of uncertainty as to how best to regulate their use – in the UK they will be tested on the roads from 2017 with the aim of everyone being able to insure and drive one by 2020. But still there's no consensus over whether the 'driver' or manufacturer is liable in the event of an accident – are we talking personal injury or product liability? Where multiple technologies come together to create new fields of activity the law in no longer clear: Pokémon Go is another example of this.
Several expert law firms like Bristows, Bird & Bird, Taylor Wessing, MoFo and Osborne Clarke are well positioned in the sector and are embracing the boom. Then there are others realising the they ought to cash in on the sector; these range from City big shots like Norton Rose Fulbright to regional outfits like Taylor Vinters. Touting a sector focus to clients is in vogue at the moment, and as a consequence firms structure their technology-related practices in way they suits their client service. Many bundle together technology with areas like media, telecoms and communications; some have integrated technology work into their company commercial team; intellectual property and technology departments are also common.
Privacy and data protection
When you're signing up to a website or downloading a tune, it's highly unlikely that you'll read the reams of Ts & Cs (one recent Apple update was revealed to take 28 hours to read in full – we pity the junior lawyer who had to draft that). But the new risks to both consumer and producer online mean that data protection and privacy are hot topics in today's tech environment, and that means a lot of legal work for trainees to get in on: "I had a go at drafting the terms and conditions and privacy policy for an app," one recently told us.  
Over the past three years, the number of reported breaches of the Data Protection Act has almost tripled: the insurance sector in particular has seen a big increase, at over 300%. People want to keep their details private; businesses want to ensure they can defend their commercial interests. Clarifying the position of the law is essential. Often there are clashes between personal privacy and the common interest. In the US, for instance, there was the dispute between Apple and the FBI over the unlocking of an iPhone used by a perpetrator of the San Bernardino terrorist attack. It boiled down to whether or not government bodies could compel tech manufacturers to unlock products used by their customers if it's deemed necessary for the public good. Cases like this throw up all manner of new legal problems – eg what are the limits to privacy and what is or is not in the public interest?
The internet has given businesses much greater opportunity to obtain and store personal information. A landmark challenge against Google over the use of cookies to track online behaviour in Vidal-Hall v Google lead to 'the misuse of private information' being established as a tort in its own right under English law. Mobile apps have the potential to violate data protection laws too: in the US state of Illinois two men have filed a lawsuit against Snapchat, alleging its storage of user biometrics contravenes a recently passed state law. The idea that companies are holding information about a person's identity without their knowledge or consent carries huge liabilities.
Public unfamiliarity with new technology and lack of knowledge about legal protections make it even more important that businesses and public organisations get things right. Details must be hammered out before an innovation can come into general use. When the NHS proposed the care.data scheme – a national database of patient health and social care information – the plans seemed popular. But with millions already spent, data security and consent concerns lead to the programme being cancelled.
Technology and IP
New tech patents and trade marks are registered every week, but the law can struggle to keep up with innovation, as shown plainly in the costly Apple v. Samsung fracas. A potentially potent legal instrument to help deal with this is 'FRAND' IP licensing, which stands for Fair, Reasonable And Non-Discriminatory. These are licensing terms for those who hold a patent on something that is required in order to meet industry technical standards, so as to allow fair competition – in other words, if a company has a patent on something that other companies need in order to meet imposed standards, that company must license it fairly. One problem is, as a trainee told us, "when it comes to smartphones, everybody's arguing as to what that means!" Until precedents are established, there's going to be a lot of litigation. 
Social media thrives on user-generated content, but this can be a nightmare for companies who want to protect their interests. If you've ever browsed a celebrity's Twitter feed or waded into an online forum, you'll know that policing the internet is a task too enormous to comprehend. That doesn't mean that IP lawyers won't go near it; on the contrary, as it becomes easier to profit from something you've uploaded to the web, there's more of a chance you'll be stepping on somebody's toes and need legal advice. The app marketplace is full of programs that veer close to one another in terms of function, branding and design. Established market giants have felt threatened by mobile-focused newcomers. The scrap between toy giant Mattel and app developer Zynga over the 'SCRAMBLE' trade mark may have wound up in the former's favour in the Court of Appeal, but the case did leave uncertainty surrounding the similarity of logos and trade marks in the digital marketplace.
So much modern tech has been patented that it's now possible for a company to survive solely by enforcing the patents it lays claim to, without ever actually making anything. These non-practising entities are known as patent trolls. They make profit by bringing litigation proceedings against companies infringing on the their patents. Many will pay the troll off to avoid the considerable expenses of being taken to court. It's not surprising that companies accused of trolling have come under fire, but lawyers continue to profit from representing or battling them.
All a bit of fun?
The digital revolution is serious business, even when it comes to industries and platforms devoted to pleasure and entertainment. Advertising has been fundamentally changed by the rise of the YouTuber, and consumer habits are now also shaped by the expressed preferences of popular vloggers as well as by traditional advertising. Here again is an instance in which technology has outrun the law: when does a user-generated video become an advert? The Advertising Standards Authority has been forced to address that very question, and concluded that vloggers must declare if they have been paid to advertise a product, typically in the title of the video. This is seen to be an effort to ensure transparency between companies, customers and the personalities who act as a bridge between them, but some vloggers have complained that describing their videos as ads would cause them to lose viewers. In any case, the lines remain blurry as to what constitutes an advert – if a company provides money for a video, but no script or direction, then it may not in fact be an ad. Confused?
This year Pokémon Go, the first augmented reality game, exploded on the virtual scene. Beyond the myriad potential issues of data protection and privacy surrounding the game (you can't turn off its GPS tracking system, for one), there's a lot that can go wrong legally. Personal injury lawyers expect a rise in cases as a result of the game; and trespassing onto privately-owned land in search a Pokéstop could lead to wrangles with landowners. In Florida, teenagers were shot at when they were mistaken for thieves and accused of trespassing. Meanwhile, over on this side of the pond the London headquarters of intelligence services MI5 and MI6 were listed as Pokégyms within the game; this has been quietly altered to discourage unwanted attention. Clearly, James Bond has no use for a Charizard. In contrast, small businesses have relished the attention from players exploring areas they otherwise wouldn't have ventured into. As with driverless cars, Pokémon Go creates an ambiguity as to who is responsible if accidents take place, though software developers Niantic have ensured that their terms and conditions set tight rules on user responsibility. Though Pokémon Go may turn out to be a short-lived fad, it looks likely that augmented reality will become a more significant section of the tech market and questions surrounding liability for users' actions may well resurface.
A helping hand
Tech is making the law more complicated. But legal eagles are also finding ways to use new developments to their advantage. For example, Covington & Burling has developed an international arbitration app, called The Arbitration Handbook, which compiles more than 90 resources and is freely available. Covington lawyer Stephen Bond told the press he was "confident that most arbitration professionals will download the app," adding that "no client should ever again be charged for counsel digging out these key resources." Pooling information can only make a lawyer's job easier. Tech can also help to ensure consistency where previously it was difficult to establish: trainees at Taylor Wessing were quick to praise a "helpful new tool" – due diligence software that provides templates to make drafting reports quicker and easier, ensuring greater uniformity and that no steps are missed.
It's important to note that not being as tech-savvy as Bill Gates is no obstacle to practising law. While technology-focused firms like Bristows, Bird & Bird and Taylor Wessing certainly recruit a fair number of science grads, one non-scientist trainee mused: "I don't know how much a science background would help." Another who worked on data protection and cybersecurity matters told us: "I'm not really a techy person, and I thought I'd be completely in over my head, but actually the work is really interesting."
Though the tech sector may require "a lot of creative thinking and analysis," the constant new innovations make it an area more and more lawyers are embracing.