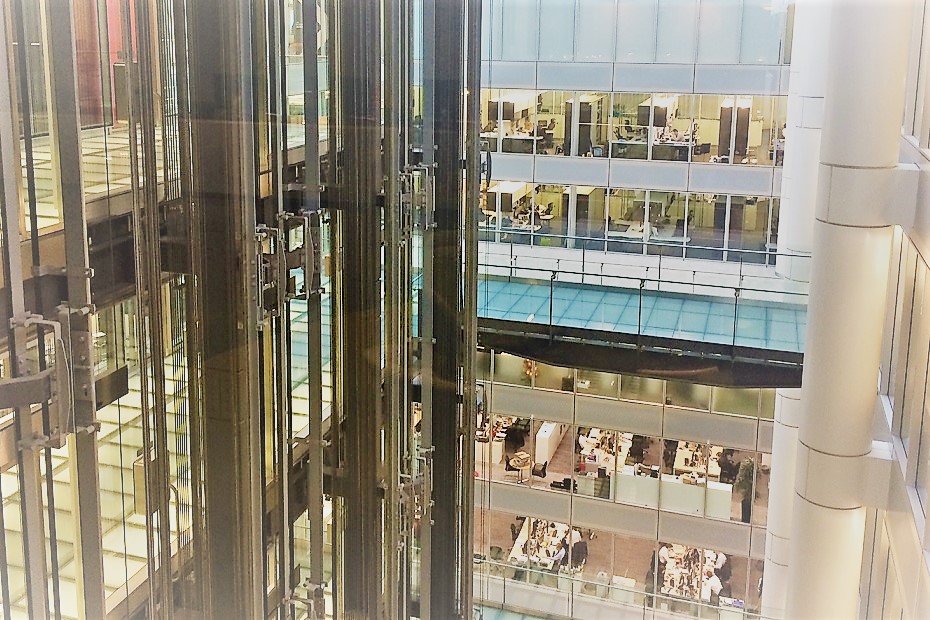 They're the lawyers who other lawyers (and accountants, auditors and others) turn to when their reputation is at stake. In this feature Clyde & Co's professional disputes lawyers share their experiences of what makes this area of litigation distinctive.
What do professional financial disputes cases involve?
Jasmine Clark (trainee): Professional financial disputes (PFD) involve claims against professionals (both organisations and individuals) such as auditors, solicitors and surveyors. These can be negligence claims in court or cases involving professional regulatory issues in front of the relevant regulatory body such as the SRA.
William Glynn (senior associate): Professions covered include accountants, solicitors, directors and officers, construction professionals, pension trustees, and independent financial advisers, as well as less traditional professions such as IT consultants. Essentially, the cases we handle can arise out of any aspect of the work which a professional person can get wrong.
"Partners specialise in one different profession each."
Sarah Clover (partner): Partners specialise in one different profession each. If they're dealing with accountants, many of the claims relate to audit work; I do nothing but lawyers, both solicitors and barristers. They do a huge array of different work and may be sued for any number of reasons, so it's a very broad practice and the subject matter can be hugely varied.
What sets the area apart from other forms of litigation?
WG: We often act for both insurers and their insured professionals. As such, we have two clients – the defendant firm (either representatives of the firm, or individual insured professionals), and their insurer, who is likely to pay the majority of any large claim.
JC: Acting for both the professional and their professional indemnity insurer creates the possibility of a conflict of interest arising. The extent to which insurers and insured take active roles in decisions on the case depends on a number of issues such as the size of the excess and the nature of the claim. Often with PFD cases there will be other professionals or third parties involved who may also be liable, and so Part 20 contribution claims are not uncommon. Even if defendants to a claim are seeking a contribution from each other, they can still work together to help defeat or reduce the claim and even agree to share the costs of certain elements of the litigation.
SC: Professional financial disputes are also slightly different in that there's a pre-action protocol which applies to anybody who wants to bring forward a claim. The claimant must write to the professional firm setting out the nature of the case, and the firm then has three months to either pay up or challenge them and pursue proceedings. Sometimes there is a middle ground where the firm disputes the charge but is happy to turn to mediation. This necessary protocol gives us a welcome period during which we can analyse the case before the proceedings themselves commence.
What challenges come with the practice?
SC: We have to be incredibly disciplined in updating insurers on their future financial outlay, if they don't understand that it's really bad for their business. Another challenge is dealing with firms and lawyers whose reputations are on the line – they should have full confidence in us and know that what we're doing is best for them. Reputation issues are paramount in the minds of the insured; insurers are absolutely focused on how much it will cost them. Allied to that is being absolutely discrete, and our clients have to rely on us completely in that sense.
"The ultimate high is going to trial, winning hands down and getting your costs back."
WG: Balancing the needs and interests of insurers and their insured can be challenging. It is important to have excellent channels of communication, to ensure that all parties understand the strengths and weaknesses of the claim before determining the next steps.
What are the highs and lows?
WG: Successfully defending clients is of course the greatest high, particularly when faced with very aggressive or vexatious claimants. It is a terrific feeling to get the right result for a client, particularly if the claim has been pursued all the way to trial.
SC: The ultimate high is going to trial, winning hands down and getting your costs back. That happens relatively rarely because pre-action processes result in not every case going to trial, and most partners average two trials a year max.
Claire Curtis (associate): The less exciting aspects are not specific to this area of the law, but rather the necessary tasks that need to be completed in order to prepare a compelling case, for example working through a large-scale document review. However, when you locate those key documents that cement the case, it is all worth it.
"When you locate those key documents that cement the case, it is all worth it."
SC: Lows involve having to impose enormous burdens on professional firms when they're required to dredge through years of documents to find anything that might be relevant to the case, then go through a tedious process of evidence gathering and witness proofing.
What is a partner's typical role in matters?
SC: Partners need to be very hands on, and know what's going on at all times. The main roles are twofold: one is to provide clients with the confidence necessary for cases, and the other is provide the strategic overview that comes with years of experience in the area.
What about associates?
WG: Generally speaking, an associate will be working on ten to 20 matters at any one time, sometimes with just a partner (in which case they will be undertaking the day-to-day management of the claim), and on other occasions in large teams, preparing witness statements or dealing with disclosure. This results in PFD associates quickly gaining experience of the litigation process, as well as taking responsibility for managing smaller claims. Associates are encouraged to take the initiative and be the key contact for clients and counsel, particularly in respect of smaller claims.
CC: Key tasks involve reviewing documents for disclosure, preparing for and proofing witnesses for their statements, dealing with experts and helping to build up the case, preparing for and attending interim hearings and trial itself, which is the pinnacle of a case. Along the way there will no doubt be settlement discussions and meetings, maybe even mediation, all of which associates are involved with. This is a great area of law for hands-on experience from day one, and affords fantastic exposure to clients and the courts alike.
And what do trainees do?
JC: Teams in the department are quite small. For most cases it is a partner, an associate and a trainee. Therefore the trainee is fully involved in the cases and has a variety of tasks throughout the litigation process. My main tasks include document review, corresponding with the opposing side, helping to draft court documents and drafting reports to insurers. Trainees also attend meetings with counsel, experts, clients and go to hearings at court.
What qualities make for good professional financial disputes lawyers?
JC: Your clients are fellow professionals so it is important to fully understand the industry they work in and manage their expectations. As a trainee, attention to detail is key as well as a willingness to learn and engage with the team.
"Clients have to understand that we won't go blabbing about their affairs, no matter how fascinating they may be."
SC: You have to be absolutely tenacious, and have a very good analytical mind. You have to have really absorbed the body of law we have to apply in relation to every single case we deal with. A huge amount of tort law has been established following professional liability cases, and it's an ever-changing body of law so lawyers have to be good at applying principles to different matters. Lawyers have also got to be incredibly discrete: clients have to understand that we won't go blabbing about their affairs, no matter how fascinating they may be. Often when we have a great triumph we can't tell anyone about it, so it can be difficult to promote and give examples of what we've done.
WG: Unlike in some other areas of litigation (where a client may only ever face substantial litigation once or twice), we maintain long-term relationships with clients (both insurers and the larger insured firms). An ability to build good relationships with clients is thus essential.
How do you see the market evolving in future?
SC: Globalisation will only continue in future, and we're seeing more and more cross-border claims, or continental European matters litigated in London. There's also an increasingly broader spectrum of reasons professional firms can be taken to court. Cyber liability is a major part of that: as new data protection regimes come in, the prospect of firms being sued only increases. There are also a lot of emerging professions that insurers are keen to expand their business into, from IT professionals to estate agents. For as long as professionals provide services, they're going to get it wrong, even if the kinds of claims may change. What we've seen in recent years is that the number of claims being brought across the board isn't changing massively, but the severity of them is increasing all the time.
"For as long as professionals provide services, they're going to get it wrong, even if the kinds of claims may change."
CC: With an increasing focus on costs management, law firms are under growing pressure to identify ways to deliver cost-effective legal services. The rise of technology and artificial intelligence (for example, cognitive computing) offers an opportunity to reduce risk and bring greater efficiency to the workplace, and is an area that is likely to see significant expansion and developments in the legal profession in the future.
How can students get a head start if they're interested in PFD?
WG: A good grounding in the basics of insurance is important, so that at least the various terms and acronyms are understood. There is a number of good textbooks available in law libraries on the subject, and it would be useful to dip into these to look at the concepts of duty of care, breach of duty, causation of loss and damages.
"A good grounding in the basics of insurance is important."
SC: If you're interested in the academic side of what we do, go to any law library and find textbooks related to the subject. Come in and do some work experience – take advantage of summer and Easter placements. Something really simple you can do is ring us up and chat to us about it – we'd be delighted to discuss our work with students.
CC: It can be difficult to get specific work experience in this area of law, so think laterally and try to gain litigation experience more generally, whether through formal vacation placement schemes, or more informally through local law firms and/or pro bono organisations. Keeping up-to-date with current affairs, financial and commercial news, and industry-related developments are simple ways to demonstrate an interest in this area of law, which you can talk about in an interview.
WG: Other than that, enthusiasm for litigation as a whole (with its various highs and lows) is very important, because at times the work can be demanding and it is important to enjoy what you do.
This feature was first published in December 2017.