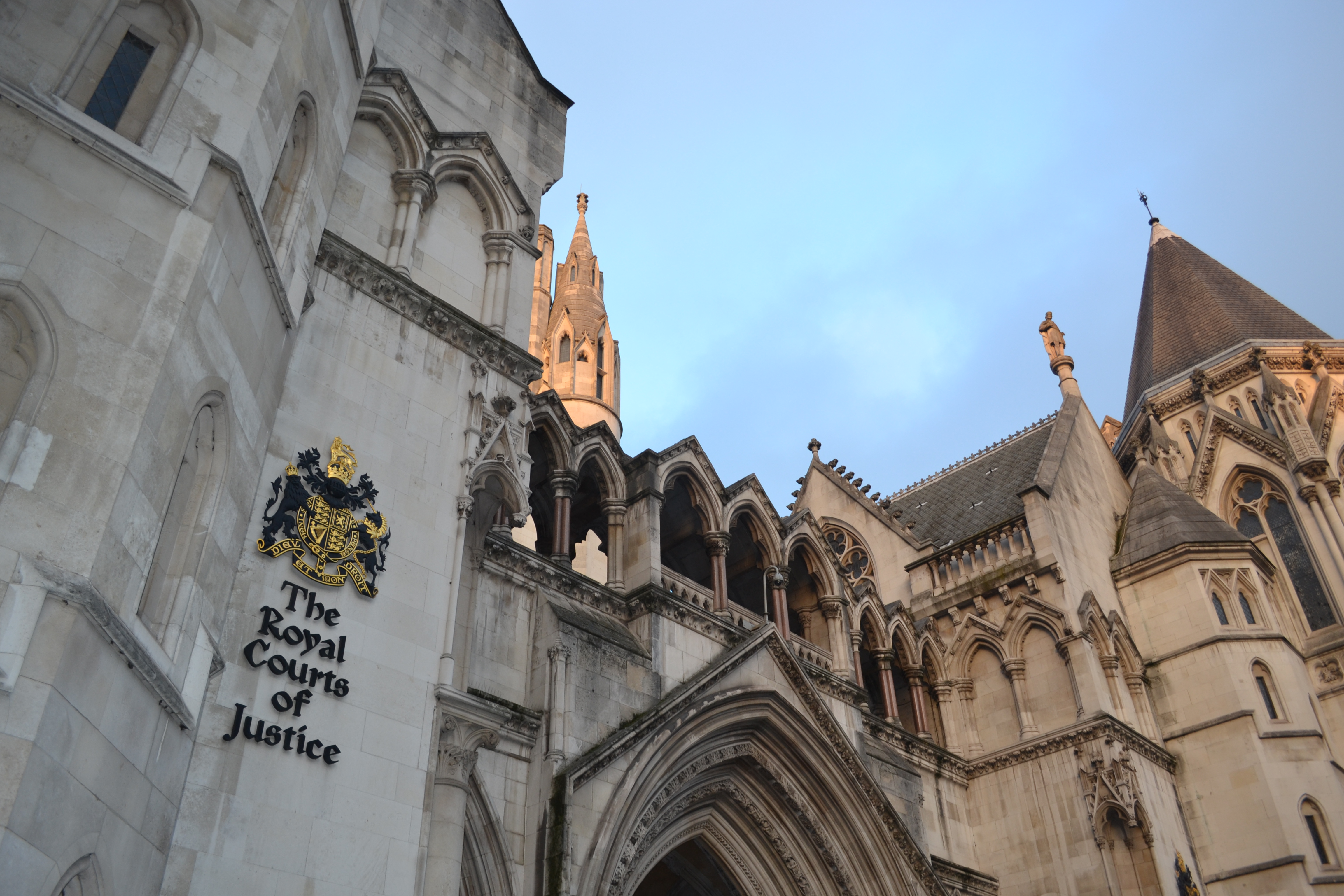 We interviewed some Jones Day litigators to learn how they're building their careers and how they spend their days.
What is litigation?
Mark Dowds (associate): Litigation is the resolution of disputes in a given jurisdiction's court system.  The term is also used broadly to describe disputes departments of law firms, which will often engage in multiple means of dispute resolution  (arbitration and mediation being two of the better-known alternative dispute resolution mechanisms).
Barney Stueck (partner): Often we are part of a team of advisers helping clients to achieve commercial goals where litigation is just one of the pieces on a chessboard.
Harriet Territt (partner): At Jones Day 'litigation' is the process of resolving disputes for our clients in the way that best suits their needs and objectives. That means everything from getting involved in transactions to identify and stop problems before they even start, right the way through to representing our clients in court and arbitration hearings.
BS: The disputes that we litigate can be anywhere in the world and in any forum (tribunals, courts or arbitration) and nearly all of our work is multi-jurisdictional.
What do partners do?
HT: My job is to set the overall strategy for the matter, bring together the right team of associates, trainees and external people (e.g. barristers and experts), and then support that team in executing the strategy that we all agree on. I would tend to get involved in drafting key pleadings and key correspondence as well as negotiating settlements.
BS:  I sometimes compare a partner's role in a substantial piece of litigation to that of a film producer: coordinating a variety of people with different skill sets and often strong personalities to a final show (i.e. the trial), and doing everything possible along the way to ensure its ultimate success.
"I sometimes compare a partner's role in a substantial piece of litigation to that of a film producer."
HT: At Jones Day, day to day management of cases and matters is fully managed by the associates, so I also need to be available to them to answer questions and get updates.
What do associates do?
MD: We draft correspondence, keep the client and barristers up to date with everything going on in the case, take instruction from the client and review and comment on draft documents produced by barristers. We also liaise with external service providers (e.g. e-disclosure platforms), oversee the document review process, ensure deadlines are in everyone's diaries, undertake research, and keep on top of the documents.
On large, document-heavy, or factually challenging cases a team of associates of different levels will usually work together to assimilate all of the documents and information and produce easily digestible aides for others working on the matter.  These can range from chronologies of certain issues, research notes, or helpful diagrams of relevant company groups or locations of assets around the world.
What do trainees do?
Lizzie Mude (junior associate): The work of a trainee in litigation provides the foundation upon which a successful case is built.
Christine Davies (senior solicitor): As a senior solicitor, a good trainee enables me to do my job better.  If I know that the trainee on my case is on top of the facts, knows the papers, produces high quality research and is able to have a good debate about the case, then I know the team is going to function at the highest level and I will want to involve that trainee with all aspects of the case.
Ultimately, our clients are paying for our service and so we need to give them the highest quality result in the most efficient amount of time. A partner's billable rate is significantly higher than that of a trainee and therefore the trainee does the lion's share of research, document management etc.
LM: In the early stages of a case, trainees will typically be tasked with the preparation of materials to aid the management of the underlying facts i.e. by preparing a chronology or a dramatis personae. Given the proximity you have as a trainee to the underlying documents in a case, as the case progresses, it is likely that you gain more substantive work such as having a first cut at drafting correspondence or witness evidence. In the run up to the hearing, it is usual for a trainee to manage putting together the hearing bundle.
Karl Moussalli (junior associate): Trainees in litigation are also expected to perform tasks including drafting procedural correspondence, legal research, bundling, attending trials and hearings, taking detailed attendance notes of hearings/meetings, liaising with various service providers (such as counsel, expert witnesses or private investigators), and managing the set-up of electronic document review platforms.
CD: The knowledge acquired by the trainee makes them a key member of the team.
"At Jones Day [...] no task is considered too complex for a trainee – within reason!"
KM: At Jones Day there is no "set" role for a trainee in litigation. That is to say that no task is considered too complex for a trainee – within reason! If you have the skill and experience to take on a task, it's given to you regardless of your level of qualification. The litigation role and tasks Jones Day trainees are generally entrusted with depend heavily on their motivation to become active members of the litigation team, rather than simply provide support. Accordingly, motivated trainees may be entrusted to independently run specific aspects of a case. For instance, they may be asked to take the lead on one out of many claims being brought by the other side. In such a scenario, trainees will be expected to take ownership of and manage every aspect of their specific workstream.
What are the highs and lows of the job?
CD: I mainly work with high net worth individuals who are going through personal difficult times.  A high of the job for me is being there for that person and helping guide them towards resolving their dispute, whatever that dispute may be.
"The work is like a multi-jurisdictional chess game with millions of dollars at stake."
As with any job there are the obvious lows. Long hours and cancelled plans are never ideal but a necessary reality of a City law firm job. Clients' problems in a global setting are certainly not nine to five and as such, neither are we.
BS: The highs come from the excitement, intensity and pressure of the job. The work is like a multi-jurisdictional chess game with millions of dollars at stake, so a successful outcome – when the plan comes together – is a great feeling. Also, because results can only be achieved through teamwork and trust – between the client, the legal team and others (experts, private investigators and foreign lawyers) – a fantastic sense of camaraderie and friendship can develop.
KM: As far as I am concerned the highs of the job are without doubt being at the very heart of the legal profession. I believe litigation allows you to evolve closer to the Court and the law.
HT: I do a lot of regulatory investigations work, sometimes for individuals in senior positions, and being able to tell that sort of client that sort of matter has been settled with the regulator is incredibly satisfying.
KM:Another aspect that drove me towards litigation was the ability for litigators to be in the driving seat; to be the actors best placed to call the shots and advise on strategic and tactical decisions. This may be because I, rather frustratingly, noticed that in the transactional world, legal considerations need to be balanced with commercial or financial ones.
HT: The job is pretty all encompassing. That's particularly the case at Jones Day because so much of our disputes work is international in nature.  If I'm working with a client or colleagues from the US then it's normal for me to stay in the office until 10pm or 11pm at night to fit in with their office hours.  At the same time, that's one of the things that I enjoy most about the job too (the international work, not the late nights!).
MD: The Global Disputes team in Jones Day works on some of the highest-value, difficult and headline-grabbing litigation and arbitration around the world. This means the cases you will work on are always exciting, and fast-paced.  This can sometimes present stresses, especially as junior associates are expected to know the documents and the factual history of a case off the top of their heads. Compound this with a few late nights here and there, and it's not hard to tell why this type of legal practice sometimes gets a bad reputation.
I do think that reputation is unfair.  It is worth remembering though that people understand this is a difficult job.  I am yet to find myself in a situation where taking a few minutes to yourself to calm down and think through the task at hand has not done the trick!
Where can trainees expect to be in five years?
CD: A well rounded associate able to make more case management decisions and lead others.
LM: By the time I reach three years PQE, I expect to be beginning to think about specialising within the department as well as being more involved with the business development side of the job.
BS: Given our training system, Jones Day trainees have a head start and are often leading teams on substantial matters by the time they are five years qualified.
"This is one of the reasons why I chose to be a lawyer."
MD: This is a time where an associate starts to take on more of the general management of the file, and overseeing the work of larger teams. 
This is one of the reasons why I chose to be a lawyer.  People my age can expect to be in a career for 40 years or more.  If you're going to do that, then choosing one where your job changes regularly and will still hold new challenges many years after you start the job seemed like a good idea!
How does working on international matters affect the job?
CD: Sometimes it is easy to forget that the person at the end of the phone is on a different continent.  Working on international matters can involve travel, unsociable hours, and a need to understand and respect different cultures. Understanding multiple jurisdictions – getting advice on foreign law and how it compares to English law – is always a very interesting aspect of international work.
BS: One of the best things about that is the challenge of understanding, interpreting and, often, pushing the boundaries of foreign law, especially in jurisdictions where the law is developing.
"You have to come up with a strategy that suits all the possible places that the dispute is taking place in."
LM: On one particular matter, I was liaising on a daily basis with our team in Dubai and local counsel in Malaysia, Yemen and elsewhere. It's a great learning experience.
HT: This adds a lot of complexity – you have to come up with a strategy that suits all the possible places that the dispute is taking place in.  That may actually mean giving up on the ideal strategy for the UK and accepting a slightly different strategy, because the ideal strategy in the UK would make things difficult in, say, Japan. 
HT: You have to have total trust and confidence in your colleagues in the big international matters, and that is one of the things that I really enjoy – working with smart, motivated people from around the world who have the same curiosity about the law.
KM: Working on cross-border matters allows greater exposure to diversity – both in the work and the people you meet. This exposure is the mainspring in one's development as a lawyer (and as a person).
To what extent do lawyers specialise within litigation, and when are they expected to do so?
BS:  At Jones Day, there is very little pigeon-holing. Specialisation happens organically based on the experience a trainee/associate has gained and, frankly, what they enjoy. As associates approach partnership, they are likely to have between two and three "specialisms" based on their experience.
LM: Within the global disputes department, junior lawyers are expected to be able to run a range of matters, not necessarily all within the same area. That said, around 5/6 years PQE it is usual for lawyers to have established a particular area of interest.
MD: At Jones Day, there is a conscious effort not to silo juniors into a particular specialism too early.  I like this. I think it gives us a helpfully broad exposure to different practice areas and different partners' ways of working. 
HT: All our lawyers will do a broad range of disputes work on qualification, because we believe it's important to get a good base level of understanding about the different sectors our clients work in.  It does tend to happen naturally around 6+ qualification level, because people have worked out what they are most interested in and would like to develop a practice in, in preparation for partnership.
How would you describe the state of the litigation market, and how will it change?
HT: It's been a really interesting time to be a disputes lawyer. Since the financial crisis of 2007 there's been a very significant period of large business-related disputes, often financial disputes but also significant fraud matters and regulatory investigations. That has calmed down somewhat as the economy has recovered from the credit crisis, but we are still seeing a lot of demand for disputes-related advice, particularly from clients who want to insulate the new deals they are doing from some of the problems of the past. So I'm certainly getting a lot more involved in helping my colleagues draft deal documents for example, as a way of managing litigation risk proactively and I think that trend will continue. I also think we are seeing an increased focus by investors and shareholders on the activities of major corporates, particularly around disclosures to the market about issues facing those businesses, and that is giving rise to growing amounts of disputes and litigation work.
"London seems set to remain a hub for worldwide litigation and arbitration."
BS: London will, I believe, retain its position as the most attractive place to resolve global commercial disputes, despite Brexit and the growing competition from other jurisdictions (like Singapore, Hong Kong and Dubai etc.). It will, however, be under pressure, so competition for work will intensify and those firms who are known for complex, international, cross-border work will be best placed.
KM: Whatever the outcome of the Brexit negotiations, London seems set to remain a hub for worldwide litigation and arbitration, given that English law and the extensive powers of English courts are unlikely to be hampered by leaving the EU.
What personal qualities do you need to be a good litigator?
BS: You obviously need to know the law, but legal and commercial instincts are just as important. Mostly, I think you need to enjoy the challenge of finding a solution for a client knowing that there is often a team of intelligent, motivated people on other side trying to achieve a different outcome, with each side playing by a set of well defined rules of conduct.
MD: The ability to absorb a lot of complex information quickly and to communicate that effectively to others is probably top of the list. A keen analytical ability and a willingness to think through a particular issue from a number of different perspectives, rather than being wedded to a first impression are also up there.
"I think you need to be interested in people to be a good litigator."
At the more junior end, you're going to have to be willing to get through volumes of sometimes repetitive work, and stay focussed and alert (I'm thinking of document review/disclosure and bundling!).  Even very small errors or cut-corners can make people's lives more difficult, and potentially even affect the outcome of the case.
KM: Contrary to transactional practices where all actors are usually working towards the same goal; in litigation you are constantly dealing with opponents whose job it is to search for and exploit any holes/weaknesses/oversights in your client's case. There is little (if any) room for error.
HT: I think you need to be interested in people to be a good litigator.   You need to be able to listen to what they say and understand what's really important to them, as well as read between the lines.
KM: Empathy helps during the investigation stages, especially when trying to understand the case and the reasons behind one party having acted in a specific manner. To understand the client's – or the other side's – mindset at the time of the events is valuable when trying to identify the strengths or weaknesses in either side's case.
HT: You have to be able to take decisions and stand by them – even at a junior level.  I will often say to the trainees and associates managing the disclosure process, for example: 'We have two options to deal with an issue, which is the right one for this matter and why?' And once they take that decision, it's my role to support it and defend it as the matter develops.
KM:You should have a taste for adversity – or at the very least not be afraid of defending a client's position in a hostile environment.
What can students do to prepare themselves for a career in litigation?
CD: Go to Court. Sit in the public gallery and watch a case through.
LM: Be aware of the big newsworthy commercial disputes and, more generally, what is going on in the business world. Knowing about a case that has hit the headlines will always be a good talking point in an interview. Developing an interest in what is affecting our clients is critical in ensuring that our advice is on point.
MD: It really helps to develop this habit early, as it's going to be essential at some point in your career. If you're a law student you will likely have resources which will help you do this, but if not, law firms and barristers' chambers publish free resources on their websites all the time, which are a really good source of information. 
"It is a very demanding career that requires many sacrifices, so the only way to make it is to truly enjoy it."
HT: Reading articles from the Financial Times or The Economist (not cover to cover, but dipping in and out of areas that interest you) can really help. Also keeping on top of your presentation skills as a student comes in very handy the first time you have to stand up and make an application to a judge or a master!
KM: Develop a genuine interest in the law. Don't get into it for the wrong reasons (or off the back of certain TV shows portraying slick lawyers sipping on Macallan 18s all day long). It is a very demanding career that requires many sacrifices, so the only way to make it is to truly enjoy it.
What do candidates need to do to pass the interview process?
CD: At Jones Day we are interested in getting to know the real candidate. So be yourself. Our unique non rotational training system does require candidates to have confidence and believe in themselves, to want to work hard, independently and as part of a team, and to be able to manage their time well.
"The non-rotational training contract gives trainees the unique experience of getting involved in a case and staying involved in that case." 
BS: Get good grades, demonstrate grit (it's not all glamour in a law firm...) and show that you are the type of person with whom both clients and colleagues will enjoy working.
LM:  There are no "set questions", rather, the interview feels natural and conversational. My advice to any potential candidate would be to be interesting, interested and to show some personality.
Describe the opportunities unique to Jones Day.

CD: The non-rotational training contract gives trainees the unique experience of getting involved in a case and staying involved in that case.
MD: This means you get completely immersed in the case, and the rest of the team has real incentive to invest time and effort in you. This is great for your development, and for letting you see all aspects of a litigation/arbitration, which in turn allows you to assess whether or not you really want to qualify as a disputes lawyer.
BS: Jones Day offers the opportunity to work at a global commercial law firm where the people really do believe in and adhere to a set of principles and values that make the firm quite different from other commercial law firms. It is a true global partnership (not a network of allied firms or separate profit centres) and that changes the way people act: increasing collaboration and reducing competition between colleagues.
This feature was first published in November 2017.