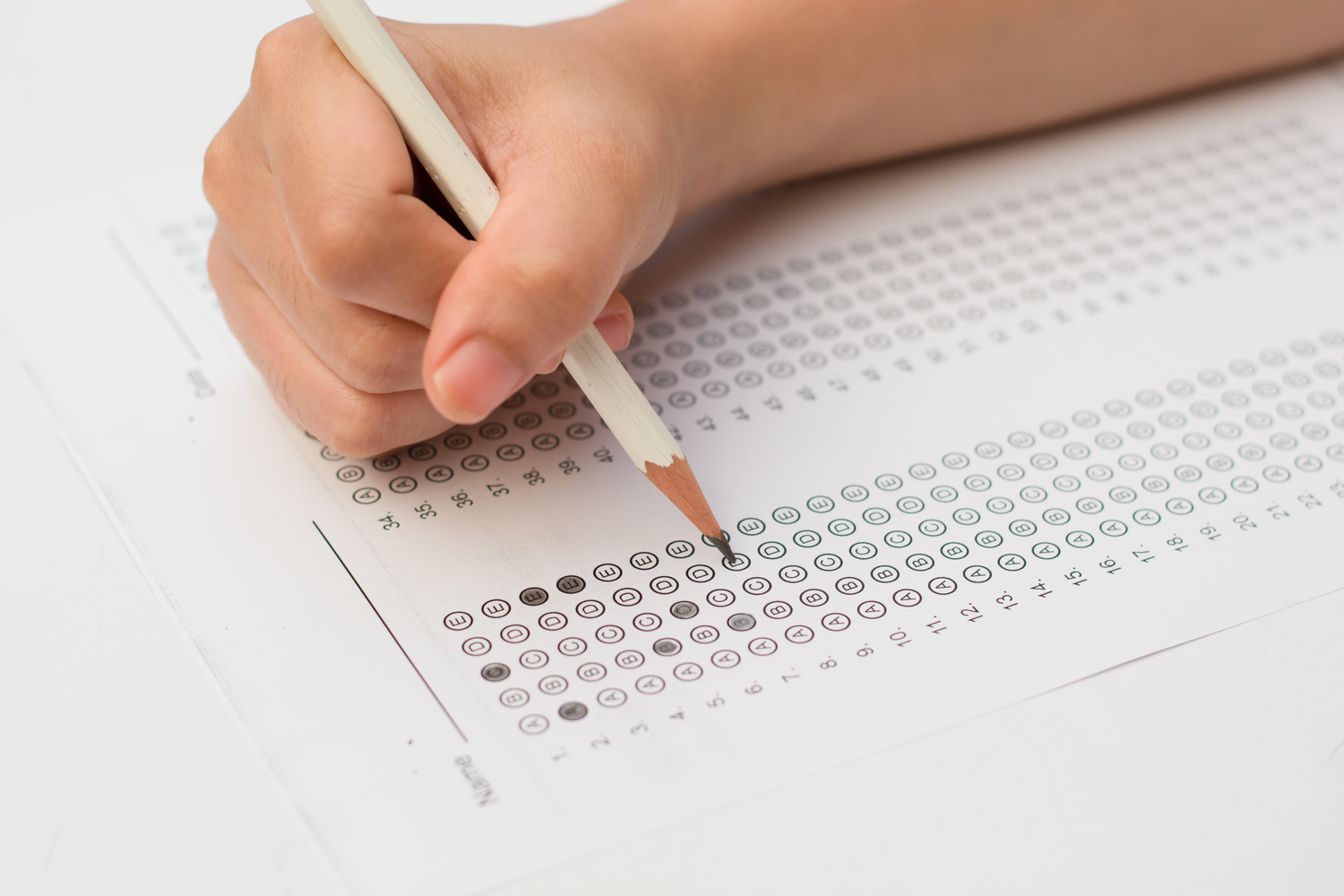 In autumn this year, the SRA began replacing the LPC with the Solicitors' Qualifying Exam in an attempt to diversify and simplify the qualification process. We spoke with BPP's Head of Outreach and Student Recruitment, Jonny Hurst, to get the lowdown on the changes.
Chambers Student: What is the Solicitors' Qualifying Examination? 
Jonny Hurst: The SQE is the new pathway to qualify as a solicitor. It will run in parallel with the LPC, before replacing the LPC entirely. Although the LPC has a longstop end date of 2032, it is likely to end much sooner if the SRA's introduction of the SQE goes to plan. 
CS: What does the SQE involve? 
CS: Why have these changes been made? 
JH: The SRA wanted to increase accessibility to the profession, partly because some candidates from socially mobile groups were put off trying to qualify because the demand for training contracts far exceeded the number of places available. Investing in an LPC with no guarantee of a training contract at the end was considered by some to be too much of a risk. In contrast, it is much easier to acquire qualifying work experience, which should mean that more candidates will have the opportunity to qualify if they can get through their SQE assessments.  
Under the LPC model, candidates needed to secure a training contract with a single employer for two years. Many SQE candidates will do likewise, but what is new is that your two years' qualifying work experience can be aggregated at up to four employers in paralegal roles, as legal tech specialists, caseworkers at a law centre as well as in a traditional trainee role. You may also acquire qualifying work experience outside the UK, which can include work practising in another jurisdiction.  
CS: How do you think this will affect the traditional training contract model? 
JH: QWE at the majority of firms will, initially, resemble their previous training contract programme with seat rotation. However, the SQE has given firms the opportunity to innovate. For example, because it is no longer a regulatory requirement to undertake a contentious seat, Kennedys is looking to immerse their QWE trainees in a single department, so they start life as qualified solicitors with around 18 months more experience in their chosen practice area than an LPC trainee who may only have completed one six-month seat in the same department.   
The lack of prescription as to the balance of qualifying work experience(between contentious and non-contentious work) also gives smaller firms who only specialise in a few practice areas the ability to hold onto their trainees for the whole of the two years, rather than have them seconded to a client or another employer for part of their training. 
CS: How is SQE 1 structured?  
JH: SQE1 consists of 360 multiple choice questions, set across two papers sat a few days apart. On each day, candidates will answer 90 multiple choice questions both in the morning and the afternoon, with each half day slot lasting two hours and 33 minutes, giving candidates 1.7 minutes to answer each question.   
SQE 1 doesn't only draw upon the core practice areas covered on the LPC (such as business, litigation and property practice), candidates will also be re-examined on the traditional law foundation modules they will have previously studied on their LLB, GDL or PGDL, such as tort, contract, trusts and criminal law.  
The questions are randomised and aren't sorted by topic. When this is combined with the fact that the multiple-choice questions are all 'single best answer' questions – meaning that all of the options are plausible – SQE1 really is quite a rigorous test.  
CS: What does SQE 2 involve? 
JH: SQE2 is comprised of 16 oral and written skills tasks which are assessed over several half days, covering advocacy, client interviewing, legal research, legal writing, legal drafting and case and matter analysis. The scenarios will all contain fact patterns based on the SQE 1 syllabus, so candidates will have to retain and apply that knowledge when demonstrating their competence in the relevant skill being assessed.  
CS: How can candidates prepare for the SQE?  
JH: There are a whole range of prep courses on offer and so it's important that candidates fully research the market to choose the course which best suits their career aspirations. Different providers offer different packages: some courses will prepare you just for the SQE assessments whilst others will go much further with broader courses which not only prepare you for the SQE, but will likely prepare you better for your career. Inevitably, the cost ranges considerably, from a few hundred pounds for a DIY set of materials to around £17,000 at some providers for an enhanced face to face course wrapped up in a Master's programme (excluding SQE assessment fees). 
Unlike the LPC, the SQE syllabus doesn't include any electives. The SRA's thinking was that trainees could be trained 'on the job' in specialist practice areas, and so having no electives would reduce the cost of SQE courses. However, many firms would prefer their trainees to have a grounding in a number of additional areas before they start in the office, including a several leading law firms who have already committed to a learning package with BPP which includes our 'Essentials for Practice'- advanced training in four practice areas, as well as a focus on skills and attributes not covered in the SQE curriculum, such as Business, Project and Personal Management.   
CS: What are the drawbacks of the SQE compared to the previous model? 
JH: For many candidates, despite the SRA's best intentions, the SQE won't be much cheaper than the LPC, if indeed it is at all. The SQE assessment fees alone amount to £1,558 for SQE1 and £2,422 for SQE2, which need to be paid in addition to the fees candidates pay to undertake any preparation course. There's also a significant resit risk: if a student fails SQE 1 or SQE 2, they will have to pay the relevant assessment fee again. The only pass that a student can 'bank' in a failed sit is one of the SQE1 papers, which makes choosing the right course to get you through the centrally set assessments all the more important. 
Once candidates have qualified, there is concern that some firms may be more selective with those they offer NQ roles to, and may take a much closer look at each applicant's choice of postgraduate training than they ever did for the LPC.    
Although the SRA has said you don't need a law degree or GDL to sit the SQE, non-law candidates who take that advice literally will be taking an enormous risk. Most non-law graduates would be best advised to undertake a law foundations course, like the GDL, so they start their SQE preparation on a level playing field with their LLB peers. Almost all the law firms we have spoken to at BPP have said they want non-law candidates to have completed a law foundation course before attempting the SQE and starting qualifying work experience. Consequently, at BPP, we offer non-law graduates the opportunity of taking our Law Foundations Course and SQE Preparation together as a Master's, which has the added benefit of unlocking postgraduate government funding of £11,570 from Student Finance (England) to eligible candidates. 
CS: How is BPP handling the change? 
JH: As well as continuing to deliver the LPC, which still remains a popular choice, BPP is offering a range of SQE-focused courses from simple SQE test-prep to broader, enhanced programmes, including our Essentials for Practice course I mentioned earlier.  
We recommend to all candidates that as well as completing our SQE Preparation Course, that they also complete our 'just in time' SQE 2 coaching course, which comprises 100 hours of preparation before an intense fortnight honing their oral and written skills shortly before they attempt SQE 2. 
At BPP, we believe that offering choice and flexibility to SQE candidates is essential, so they can piece together the courses they need, either into a postgraduate certificate, a diploma or a Master's. The SQE world is complex, and so it takes us much more time to explain the options than the LPC. However, candidates are beginning to understand the variety of SQE courses on the market, the risk of opting for a pure test prep course and the added value of investing in an enhanced programme.