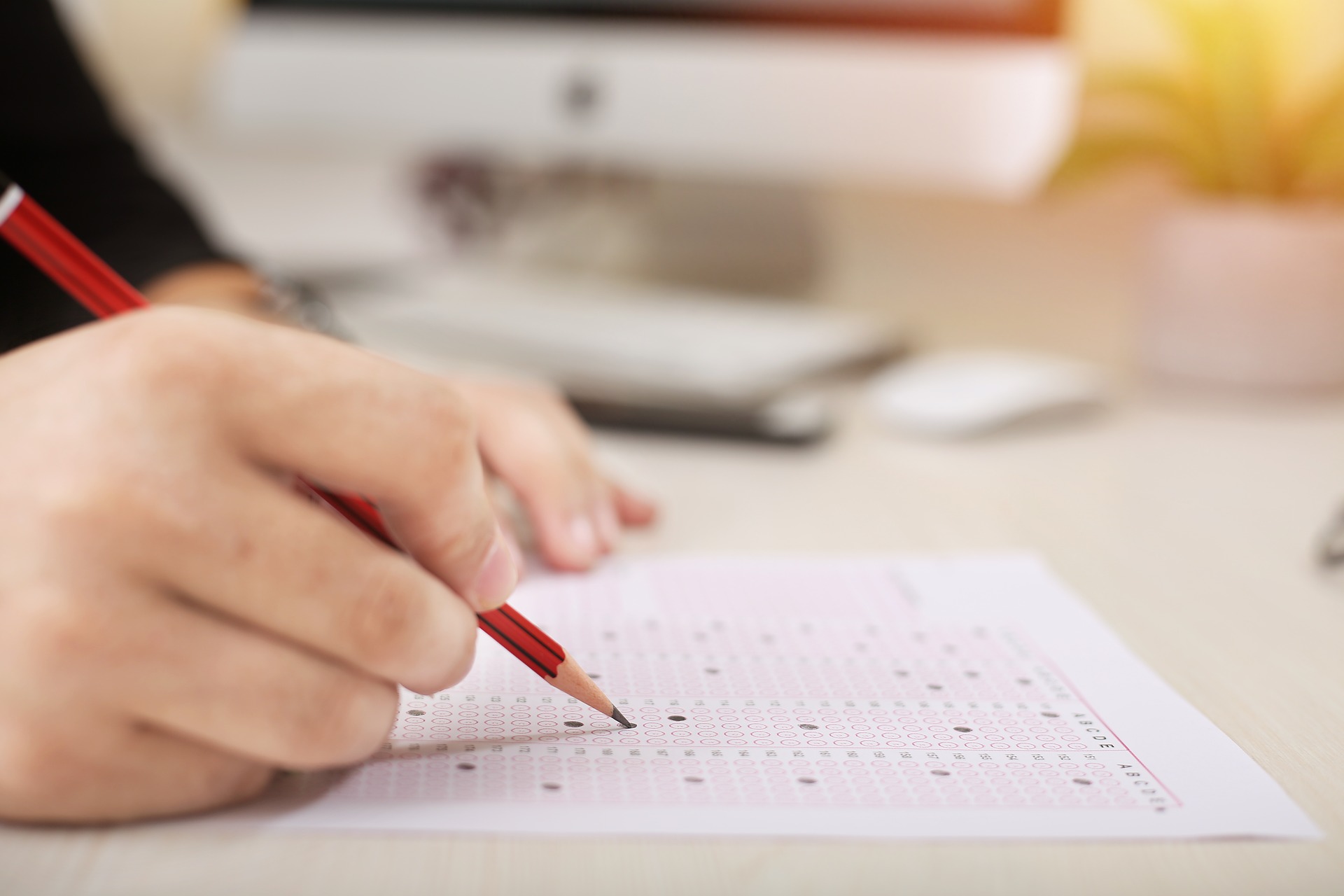 Peter Crisp, Pro Vice Chancellor at University of Law, explains what is changing (and staying the same) with the introduction of the SQE.
The winds of change
Autumn 2021 sees the dawn of a new era in the legal profession. The tried and tested route to becoming a solicitor in England and Wales will be replaced by a new system known as the Solicitors Qualifying Exam – or more snappily, the SQE. A lot is set to change and nitty gritty details on this 'superexam' have been hard to come by, but the Solicitors Regulation Authority (aka the SRA) hopes to make the legal profession more accessible and make things easier for students who want to become solicitors.
The SQE will be assessed by Kaplan, the current administrator of the QLTS (which allows lawyers from overseas to qualify in the UK and will also be replaced by the new superexam). Current providers of the LPC and GDL will be running preparatory courses for the SQE – University of Law will be one of the most popular options for students. We spoke to ULaw pro vice chancellor Peter Crisp to get more detail on what the SQE will involve, and how students can prepare for the new regime.
"…the foundations of legal knowledge tested by multiple choice questions."
You may well know the current route to qualifying as a solicitor like the back of your hand, but if not, we can bring you up to speed – you must complete a qualifying law degree or the Graduate Diploma in Law (GDL) conversion course, then the Legal Practice Course (LPC). Upon successful completion of the LPC, you would spend two years in a law firm as a trainee prior to being admitted as a solicitor. Crisp explains how things will change: "Under the new system you must be a graduate in any discipline, and successfully pass two central assessments set by the SRA." SQE 1 includes "the foundations of legal knowledge tested by multiple choice questions," and SQE 2 is the "skills" portion. "You must also undertake two years' qualifying work experience prior to admission."
Crisp notes that "according to the SRA, the SQE will mean everyone meets the same consistent standards at the point they become a solicitor." In the system as it stands today, many different providers have their own courses through which students can get the necessary qualifications to begin a training contract. Once the SQE is in place, everyone will have to sit the same exams before (and after) completing their on-the-job training, theoretically ensuring they'll all have the same skills. The regulator also hopes to bring more diversity to the legal profession, by offering more different ways of becoming a solicitor and encouraging applicants from non-traditional backgrounds.
SQEasy does it
"The SRA's Statement of Solicitor Competence sets out what solicitors need to be able to do to perform their role effectively," Crisp says. "This statement of competence is supported by a Statement of Legal Knowledge and a Threshold Standard, both of which shows the standards for practicing and using the title of solicitor. Combined, these documents provide everyone with a clear indication of what they can expect from their solicitor." The good news for lawyers and clients alike is that these exact standards are "what the SQE assessments will be testing and successful candidates will be demonstrating."
It's important to point out that passing the SQE won't be enough in of itself to get you the perfect legal job you desire. "The SQE covers the basic foundations of legal knowledge," according to Crisp. "Passing SQE 1 and 2 alone will not be enough for many firms who will expect students to have also studied additional content – such as is in current LPC electives – which is relevant to their practice areas." These could include "corporate finance, mergers and acquisitions, employment law and intellectual property." Different firms will have different bespoke requirements for their trainees, so keep in mind what your dream firm might require when you're gearing up for the SQE.
"This could reduce the risk of talented people getting stuck in the qualification process."
The jury's out on whether or not the new superexam will in fact make becoming a solicitor easier and more accessible. Crisp points out that "providing a level playing field, where every candidate is assessed to the same standard regardless of training or prior achievement," while introducing "modern best practice and consistent design to assess candidates fairly" will give students the same opportunities regardless of their background.
He also suggests that the SQE's introduction could help alleviate a persistent problem in the legal industry: growing numbers of LPC graduates failing to secure a relatively small number of training contracts. "Having a more flexible approach to qualifying work experience may help tackle the training contract bottleneck," Crisp argues. "This could reduce the risk of talented people getting stuck in the qualification process." He continues: "The creation of a more competitive training market, where people have more choice and more opportunities to earn and learn, may lead to more affordable options than in the current admission route."
Cue the training montage
You could theoretically apply to sit the SQE with no legal training or prep, but we'd never endorse such a risky proposition. So how can students and the wannabe lawyers of the future prepare themselves for the new route to becoming a solicitor? "We recommend students study a rigorous preparation course of training either online or face-to-face for both SQE 1 and SQE 2, with a well-established university provider," Peter Crisp says, "ULaw has a variety of programmes available to support students to exam success on the SQE."
Before you dive in, consider whether you'll have multiple options: though the SQE will start from 2021, anyone who starts (or has started) the GDL, LPC or a law degree before autumn 2021 can still follow the old route to qualification. The SRA expects the old route to be fully phased out by 2032. We asked Crisp whether the LPC or SQE would be the better bet: "Many students who we speak with prefer the certainty of the LPC which is a tried and tested route to qualification as a solicitor," he says. "The SQE is still subject to final approval by the Legal Services Board and uncertainty about many of the details of the SQE may persuade many students to stick with the current route." Some major firms have confirmed that they will move to focus on SQE graduates in the coming years, but the LPC will remain a valid qualification and both routes will have their respective advantages.
"We recommend students study a rigorous preparation course of training either online or face-to-face for both SQE 1 and SQE 2."
We've spoken to various law firms who've touted the SQE as a potential means to shaking up their training contracts, allowing for innovation in a profession that's often accused of failing to keep with the times. Crisp notes that employers will "not immediately" revolutionise their training programmes but may find opportunities in the future. Confirming that "most large law firms are still recruiting up to two years in advance of the training contract or qualifying work experience," he predicts "one possible result of the introduction of the SQE might be to encourage smaller firms to take on more trainees."
Why the University of Law?
"Later in 2020, ULaw will be launching an impressive suite of programmes to support students to exam success," Crisp says. "They include a Postgraduate Diploma in Law which acts as a replacement for the GDL; and a master's degree in law which combines rigorous preparation for both SQE 1 and 2 with the option to study the additional legal and business content required by many law firms." Keep an eye on University of Law's website for updates on the new courses as they're announced.
"All our SQE programmes will be available in both face-to-face and online modes, and all our highly experienced tutors are qualified solicitors or barristers," Crisp tells us. "ULaw uses learning analytics to personalise students' education and guarantee exam success, as well as an innovative and unique intelligent revision tool to help them practice multiple choice questions and consolidate knowledge." University of Law will also offer pre-study diagnostic testing for both SQE 1 and 2, and additional learning analytics to support student performance and engagement – allowing tutors to spot 'red flags' and trends early on in the learning process.
"Choose a training provider with a track record in preparing students to qualify as a solicitor."
Crisp points out that "in the undergraduate National Student Survey, ULaw was the top university in England for overall student satisfaction." Take that, Oxbridge. He confirms that the new courses will also allow for "a personalised and adaptive learning journey to create motivated and active learners."
Any final advice for students preparing for the SQE? "Choose a training provider with a track record in preparing students to qualify as a solicitor – you will need significant training, coaching and support to pass the SQE," Crisp says. "ULaw has trained more qualified solicitors in England and Wales than any other provider and we are confident that our SQE programmes will set you on the road to success and realise your ambitions."
In the meantime, keep an eye out for more news about the SQE and University of Law's prep courses. Knowledge is power when you want to become a lawyer – do your research, and you'll be able to make informed and sensible decisions.