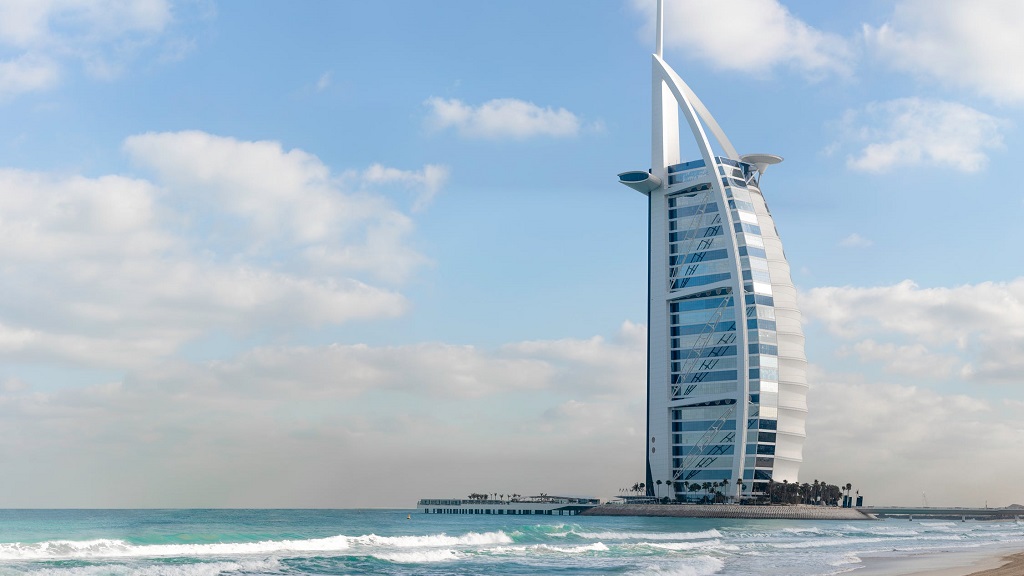 Whether your secondment takes you to Dubai, Abu Dhabi, Muscat, Bahrain, Doha or Saudi Arabia, your Arabian nights can be guaranteed to be a dazzling experience, offering sunny climes, high-profile work and glass-clad, new-built glitz.
Oil has turned the UAE's capital Abu Dhabi from a small fishing village into one of the richest cities in the world in just 40 years, and skyscrapers and palm trees now dominate the landscape. Its trendier second city Dubai's rise as an economic centre has been similarly speedy, although the desert city's famously extravagant, speculation-driven rise was hit hard by the 2009 economic crisis.
Legal market
"Many firms have made a big push in this region," explained one source in what could be said to be a slight understatement of the facts. The evolution of these legal markets has been rapid (arguably too rapid in the case of Dubai) and, as one trainee put it, a trip out to the Gulf is "a very good opportunity to see how a firm gets a presence in a region and develops it from a small office to a large outfit." Though much of the market has been reeling in the wake of the global economic problems and the Arab Spring, the Middle East retains a decent level of work, particularly in Abu Dhabi and Dubai.
As you might expect, there are plenty of big oil-related transactions, as well as Islamic finance work, popular because it "emphasises a code of morality and fairness." One thrilled interviewee recalled "working alongside the head of Islamic finance for the Middle East and North Africa. Together we listed the Islamic Development Bank's largest ever bond, valued at $1.5 billion." Other work ranges from construction and project finance in Dubai to litigation and arbitration in Oman. Trainees at established firm Trowers & Hamlins have even had the opportunity to work on government matters. Disputes are often colossal, and court appearances are generally reserved for local lawyers, although some of our sources did get the opportunity to manage smaller cases on their own.
This is a seat where "you don't have to know Arabic to fit in," and trainees spoke of dealing with local legal matters as well as English law.
Local business culture
A typical working day runs from 8am to 1pm and then 4pm to 7pm, with the hottest hours of the day at lunchtime best spent swimming, waterskiing or taking a nap. It appears the firm to beat on this front is Reed Smith, which boasts "three jacuzzis and an outdoor pool on the roof!" Temperatures of up to 50°C mean that summer months are often quiet, but offices and homes will usually be air-conditioned all year round. Still, the seat is unlikely to be one long beach holiday – a trainee warned that "clients here are quite demanding and they like things to be done quite quickly."
Because Friday is a holy day across the region, working weeks in the Middle East generally run from Sunday to Thursday, although weekends can end up being less than sacrosanct, since clients in other countries still expect replies to their messages.
Do bear in mind that Islamic codes of morality are strict; woman are generally advised to cover up, and although drinking alcohol is tolerated among expats, it's generally limited to inside hotels and resorts. Even in Dubai, which has a healthy tourism industry and is considered "the most sociable" of the cities in the region, you have to be quite careful about when and where you lose your inhibitions, with Brits threatened with years in jail for being caught out in public drunk after one too many pints. Trainees counsel that these "cultural quirks and norms need to be learnt" as "it's not the most open and friendly society in the world."
Perks
Simply put, the Middle East is "a good place to work if you're an expat" as you're given everything on a plate, from a luxurious apartment (often with a sea view) to memberships at elite health clubs, a car and petrol allowance, and a cleaner. One Dubai trainee described his accommodation as "really central – I can see the Burj Khalifa [the world's tallest building] from my bedroom!"
There may well be less potential for broadening your cultural horizons than on other overseas seats, as "you find yourself living in a bit of an expat bubble with any number of very nice bars and ridiculous five-star hotels to choose from." The minimal gap between work and social life means that "you're reliant on the people you meet professionally for socialising," making for plenty of swanky corporate entertainment events, as well as outdoorsy activities like diving trips, volleyball tournaments and weekends 'duning' aplenty. And if that doesn't satiate your thirst for adventure, you can always "jet off for a long weekend in Sri Lanka or the Maldives."