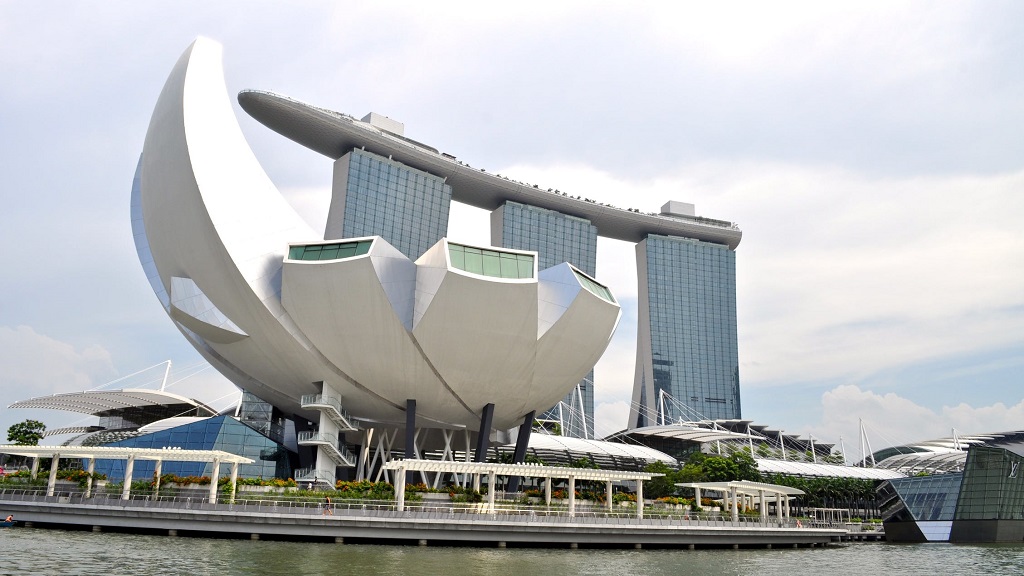 The opium dens and rickshaws of Singapore's colonial past have been swept aside to make way for a clean, safe, semi-authoritarian civic utopia home to more than five million people. The city runs like a Swiss timepiece and the comparisons with Switzerland don't end there – Singapore's status as a hub of wealth management has earned it the nickname 'the Switzerland of Asia'.
Another of the city-state's nicknames – 'The Fine City' – stems as much from its criminalization of seemingly harmless activities (jaywalking, failing to flush the toilet and eating on the metro will all earn you a fine) as from its splendour. Still, with the world's highest percentage of millionaires (one in six households has a disposable income in excess of $1m), the odd slap on the wrist isn't likely to matter too much to the city-state's inhabitants.
Legal market
Much like Hong Kong, Singapore has undergone a boom in growth and development since the early 1960s. Today the economy has a triple-A credit rating and foreign investment just keeps on coming, to the point where crowded markets and rocketing real estate costs are becoming concerns. Banking and finance, capital markets and corporate/M&A are all pre-eminent practice areas for lawyers in Singapore, and the city is also home to the Singapore International Arbitration Centre, one of the world's leading arbitration institutions.
Trainees are also likely to get involved in other areas like work like litigation, project and asset finance, and debt restructuring. Given Singapore's historical importance as a port, shipping players like Thomas Cooper, HFW and Watson Farley & Williams are here in force.
There's also been a spike in the number of international firms opening new offices in Singapore, with Simmons & Simmons, Withersand Reed Smith among the most recent additions. Freshfields' activities in the area show just how fast paced the market is – the firm shut down its operations in Singapore in 2006 with Robert Ashworth, Freshfields' Asia managing partner, telling The Lawyer this was due to 'severe economic pressures.' Just six years later, however, the firm re-opened hoping to cash in on South East Asia's investment and trading boom.
Local business culture
Singapore is always a popular choice for trainees. One told us: "You are definitely given greater responsibility and get far more exposure to clients than in the UK. It's a smaller office so they really rely on everyone pulling their weight." Office hours are usually a reasonably hectic 9am to 6.30 or 7pm and the atmosphere can be "quite hierarchical."
You'll find day-to-day business customs comparable to what you're used to back in the UK, but don't expect to see the same on the streets outside. Singapore is a real melting pot of cultures and today the government recognises four official languages: English, Malay, Chinese and Tamil. That said, we heard from one source: "You'll be more than capable of getting by even if English is your only language."
Perks
Singapore living is "an easy existence, once you get used to it." Most of our interviewees had their own apartments within walking distance of the city centre and some mentioned a salary top-up to cover expenses. Trainees also appreciated having "a lot of scope to see the broader region," as "you can travel at weekends to places like Thailand and Hong Kong."
The cost of eating out is so low that home cooking is almost unheard of among those staying in the city for business and Singapore's cultural diversity means there's tons of tasty food on offer. If you're feeling flush, head to the bar at the Raffles Hotel for one of Singapore's greatest creations: the gin sling.