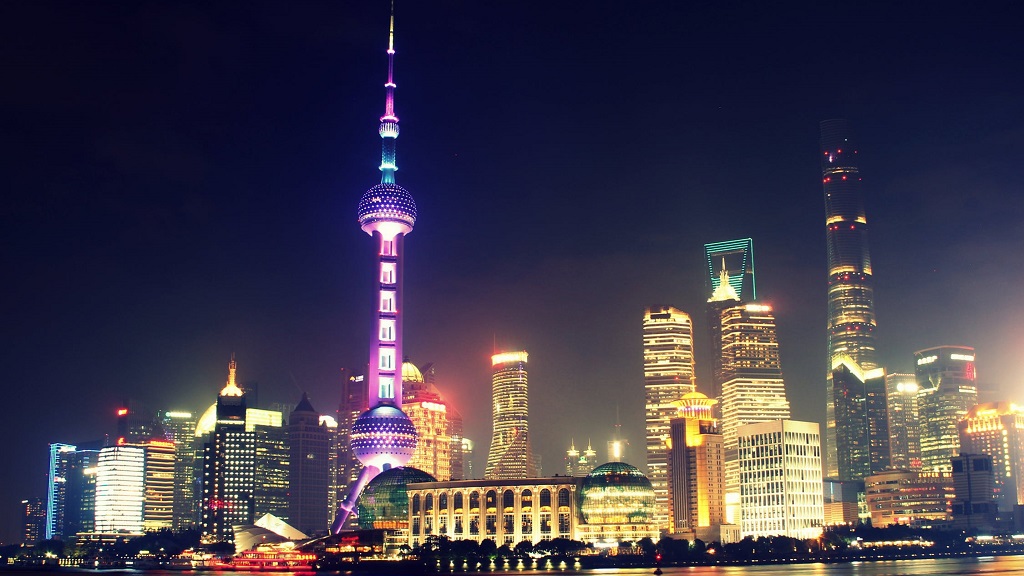 One of our more forward-looking trainee interviewees told us: "I want to go to Asia; it's part of a shift to a new world order. Markets there will be booming in the years ahead." Historically, trainees have been sent to offices in the more established markets of Singapore or Hong Kong, but there are more and more exciting opportunities to work in mainland China, as the nominally communist People's Republic of China (PRC) embraces capitalism with enthusiasm. The 2008 Olympics were a showcase for a less insular, modern and prosperous China, advertising the country's willingness to welcome the international community for business as well as sport. The feeling is mutual, especially post-recession; countries including Britain have courted massive Chinese investment in real estate and infrastructure, and are increasingly working out how to market consumer goods to China's growing middle class.
The main focuses for economic development and foreign investment have been China's two largest cities, Shanghai and Beijing. Beijing has been the capital for most of the last 800 years, and government work still makes a sizeable contribution to the local economy, even if China's rulers have long since moved from splendid isolation in the 15th century Forbidden City to more modern quarters. The city is a major centre for finance, as well as being home to the huge factories of its industrial zones, and Zhongguancun, known as 'China's Silicon Valley'.
Shanghai is typically seen as more vibrant and cosmopolitan than Beijing, thanks to its history of international maritime trade. It's one of the world's most populous cities, home to twice as many people as London, and is a thriving centre for both tourism and foreign investment. Like Beijing, it's changing rapidly, with hordes of new office blocks scraping the skyline every year in its rapid move to modernise and grow.
Legal market
The Chinese economy is one of the fastest-growing in the world. In turn, the country's demand for raw materials and energy to fuel this growth is huge, driving M&A and investment activity both for companies within China and for Chinese companies abroad in search of resources. Domestic banks are keen to lend large sums of money, and deals generally close relatively quickly without the need for complex project finance structures, driving plenty of investment both within the country and overseas. The PRC is keen to show the world that it's open for business, domestically and internationally, and is increasingly relaxing its tight regulations on foreign investment and businesses, and moving towards privatisation in the financial sector.
The legal services market in mainland China has grown rapidly to cater to the needs of both expanding Chinese businesses and the international clients that are flocking in from all over the world. Although plenty of major US and UK law firms are setting up offices, foreign lawyers are still prohibited from advising on PRC law and cannot appear in Chinese courts. This means that their role is to advise on law in other jurisdictions, often working with Chinese companies that are investing in, expanding into or working with other countries. China's strength in manufacturing means that expertise in international intellectual property and competition law is key, and there are also more and more corporate and finance deals. Still, many international law firms are not turning over the profits they'd hoped for, as they're being undercut by an elite of local outfits in an increasingly crowded market.
The last few years have seen a move towards integration between Western and Chinese law firms, and this trend is likely to continue. The two most notable example is global firm Dentons' merger with China's Dacheng, which created the largest law firm in the world by head count with 6,500 lawyers.
Local business culture
Working with offices in other time zones makes for punishing hours, especially when there's a battle on to stay profitable; a leaked email that went out to Hogan Lovells' Shanghai office revealed that working into the small hours is no excuse for employees not being in at 9am sharp each morning.
English is spoken by an increasing number of professionals and business people, but non-Mandarin speakers will often feel at a disadvantage in both Beijing and Shanghai. Don't let this discourage you. One interviewee reported: "I went to a few client meetings despite not speaking Mandarin." They went on to admit that "you're not always invited for your input," but reflected: "Even if you're taken along just as a scribe you still gain valuable client exposure."
Perks
Beijing's rapid modernisation means that away from the Forbidden City it's not the most beautiful city, especially during rush hour gridlocks or eye-searing pollution smogs. Still, the city is increasingly looking after its remaining old buildings, and some of the ancient 'hutongs' are being restored to former glory.
Homesick Shanghai trainees can try heading to the city's Bund district, which is full of early 20th century Western buildings with an Art Deco slant, and has a look closer to Liverpool than Xanadu.
The two cities have plenty of parks too, to provide a welcome 'green lung'. Another plus side is that eating out and drinking, even in relatively expensive Westernised places, is much more affordable than back home.