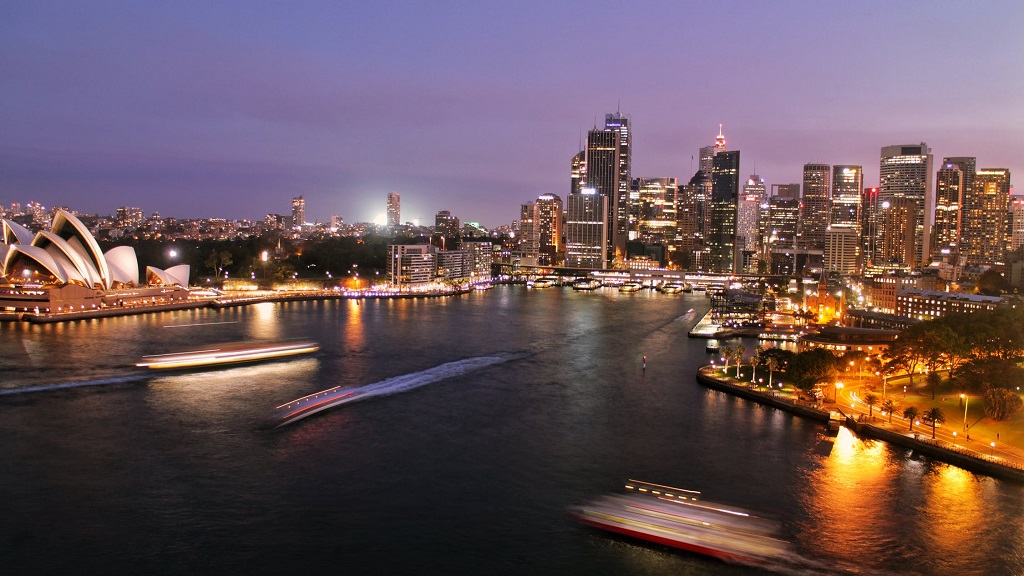 There are over 10,000 beaches in Australia. At a rate of one per day, it would take around 27 years to visit them all. Though a secondment Down Under may not afford you the time to engage in such coastal odysseys, there are plenty of other good reasons to head to Oz. When it comes to business Australia stands out for the strength of its economy: it has experienced GDP growth for 23 years in a row since 1992. The country has largely avoided the kind of economic malaise which has stricken other developed countries over the past five years.
Australia is continuing to experience a mining and natural resources boom. Two-thirds of exports are mining or energy products. Banks, industrial firms and other businesses have been quick to capitalise on the boom.
While you might be tempted to see Australia as a kind of 'England in the southern hemisphere', the country increasingly regards itself as part of the broader Asia-Pacific region. Australia is very well positioned to provide raw materials and services to the hungry emerging economies of East Asia. China is its main trading partner and the country is seen as a key gateway for operations across Asia because of its economic, legal and political stability.
Australia has a large and profitable banking sector and the Australian Securities Exchange is the 14th largest stock market in the world. Agriculture and infrastructure projects also continue to attract significant domestic and international investment.
Legal market
Until very recently Australia had a sharply defined home-grown legal market. It was dominated by a 'Big Six' of large commercial firms: Allens Arthur Robinson, Blake Dawson, Clayton Utz, Freehills, Mallesons Stephen Jaques and Minter Ellison. Since 2010 four of these six firms have merged with UK outfits (Blake Dawson with Ashurst, Allens with Linklaters, Freehills with Herbert Smith and Mallesons and China's King & Wood). Many other City and Wall Street firms have taken a keen interest in Australia too. Several have opened offices, mostly through mergers with smaller firms.
The increased focus on the region is undoubtedly fuelled by the resources boom, with law firms utilising the classic model of following their clients into a new jurisdiction. Besides advising on the extraction of natural resources and the financing thereof, lawyers also have to deal with related environmental, employment and immigration concerns. (A quarter of Australia's 23 million inhabitants were born outside the country.)
The legal market is spread across several cities. Sydney and Melbourne are the country's main business hubs, while Canberra matters a lot for anything government related and Brisbane and Perth are important to the natural resources industry.
The country's legal expansion shows no sign of stalling. Back in 2010 just one law firm told us it was then sending trainees Down Under – that has now risen to eight and could climb higher.
Local business culture
As you may have guessed, the combination of coastline, climate and chargrilled cuisine makes Australia a popular destination for many adventurous trainees. Combine this with the fact that "the Aussie attitude is a relaxed one" and you've got a winning formula. It's no surprise seats here are highly sought-after.
Perks
Some firms "put trainees up in the most exclusive hotels." But beware: if chance encounters with crocodiles and great whites seem scary, imagine how one trainee felt when they "kept seeing Justin Bieber in the same hotel!"