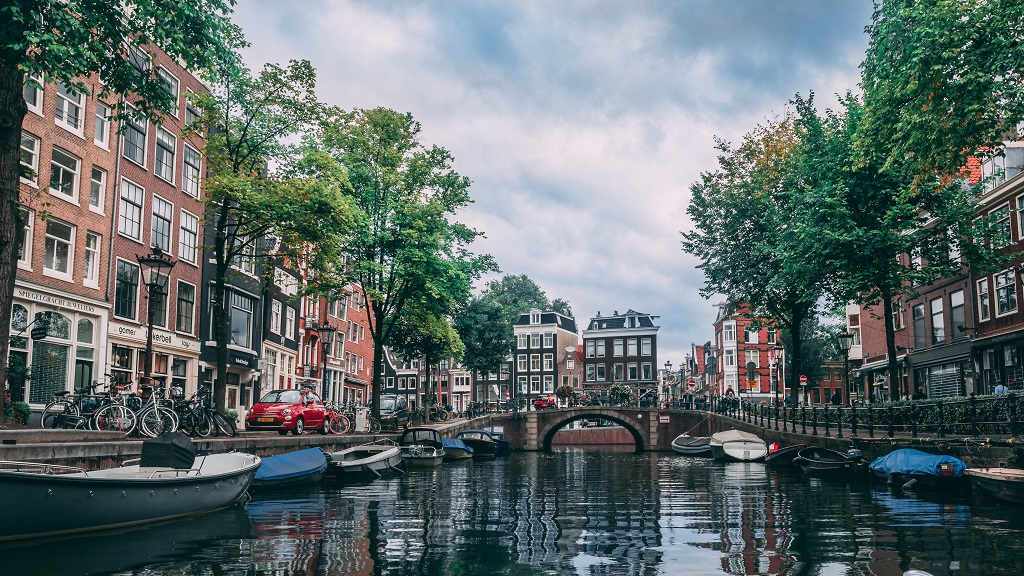 If you think Amsterdam is only good for stag weekends, the red light district, clogs, and of course, Holland's most famous plant exports – marijuana and tulips – then think again. This city is one of the world's most liveable and loveable. Cars and buses give way to scores of bicycles and trams, and some 100 kilometres of romantic tree-lined canals weave between distinctive 17th-century town houses. Amsterdam offers the exuberance and cultural vibrancy of a big city, with the manageability of a small town. And although the city is known for its liberal, and often experimental, attitudes to drugs and prostitution, it also has a reputation for tolerance and safety.
Legal market
Several firms offer trainee seats in Amsterdam, though not as many as used to. Being in a smaller office you can expect much more responsibility so don't be surprised if you find yourself regularly meeting with clients or running a due diligence exercise by yourself. If you speak Dutch, you might even get some court time.
Local business culture
The Dutch are famously laid-back and have a "fantastic approach to work/life balance – you need a very good reason to work past 6pm." Partners are often more approachable than in the UK, but don't be shocked by their more direct style of communication. The Dutch can be blunt to the point of apparent rudeness. As one source put it: "If you're doing something badly, they'll just say 'That's appalling!'" Finance, corporate, shipping and transportation are core areas of legal practice.
The major commercial firms rarely have canalside offices, preferring the 'Zuidas' business district in the south of the city. But apartments are surprisingly spacious and centrally located in "trendy" canal districts, for example near the Nieuwmarkt or Keizersgracht. Even so, commutes are usually just a short bike ride. One trainee remarked: "It has given me an extra two hours a day!" Flexible licensing hours allow trainees to go home after work, eat, and then walk to the bars or brown cafés. "There's no mad dash to the pub at 6pm."
Perks
Should the bars, restaurants and clubs become overwhelming, fear not. A sobering visit to one of the city's many galleries and museums, housing Van Goghs, Rembrandts and Vermeers, should perk you up. Eating out can be quite cheap if you know when to go, but many of the trendy, touristy or ethnic restaurants charge London prices. Still, at least you'll have a ready-made set of friends to dine with as the city is home to ten or so UK trainees. In summer, the locals take to the streets, the myriad pavement cafés and Vondelpark.
At weekends you can cycle about 15 kilometres to the north to the pretty Monnickendam to eat pancakes and drink beer before wobbling your way back. If ever your bike gets stolen you can buy a replacement for as little as €100 (but don't buy a bike from a stranger in the street – those ones are usually stolen).
There's no shortage of boat-owners at the major UK firms, so you could find yourself baking on the deck of a barge in summer. During cold winters, if the canals freeze over, it's all about ice skating and sipping hot chocolate. Why not take the time to explore other towns like Utrecht (more canals), Leiden (even more canals), Rotterdam (having been bombed extensively during WWII it has more modern architecture; good night life and an excellent film festival in January) or Maastricht (a bit like Belgium and known for its flans).