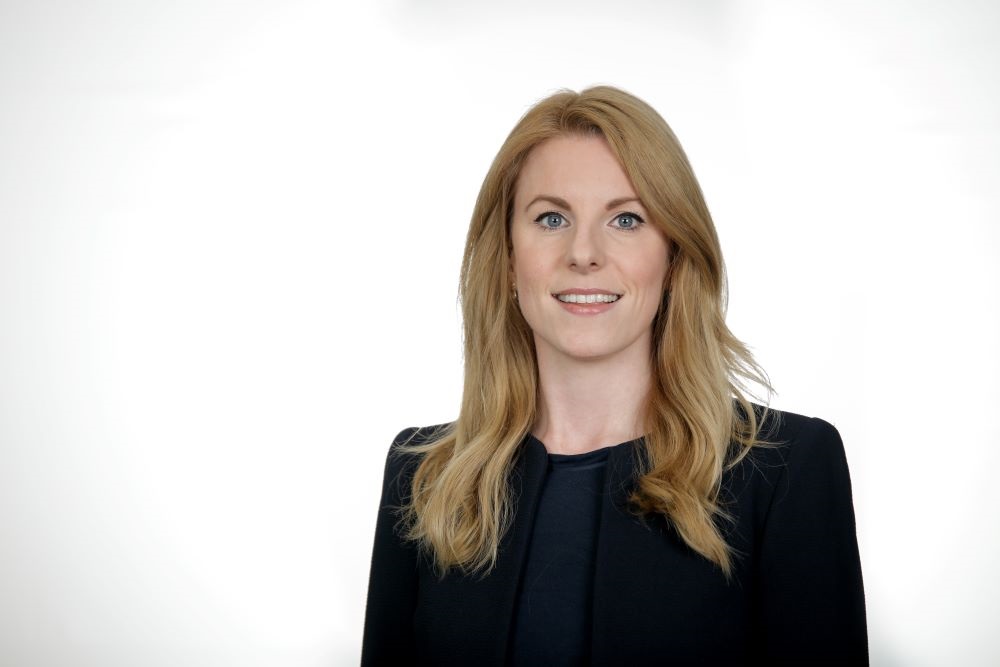 The challenge for 2020 is to connect with law firms without being able to network. Step forward, Pinsent Masons.
Alice Pringle, Trainee Solicitor, Pinsent Masons London
Why did you choose to join Pinsent Masons?
My application for a Training Contract at Pinsent Masons was driven by my experience working at the firm as a paralegal in the Property Group. As a paralegal I experienced first-hand the collaborative and supportive culture at Pinsent Masons. I also had the opportunity to speak to trainees and find out about the variety of work, high quality training and levels of support they received from the firm during their Training Contracts.
What has been the highlight of your career so far?
During my seat in Intellectual Property I worked on TQ Delta v ZyXEL, a global patent licencing dispute concerning DSL broadband technology. I was heavily involved in this case from day one of my seat. I attended conferences with counsel and experts in which we discussed the legal and technical case strategy, drafted witness statements and inter partes correspondence, prepared evidence for interim court applications and attended three hearings at the High Court. The highlight of the seat was undoubtedly assisting with the preparations for, and attending, a Court of Appeal hearing where we secured a successful outcome for our client. The case was concluded soon afterwards. To top it all off, the team has been shortlisted for the Legal Business Awards 2020 "TMT Team of the Year" for its work on this case.
How has Pinsent Masons helped you develop as a lawyer?
Pinsent Masons has helped me develop as a lawyer by giving me high quality training from day one of my Training Contract. I have had the opportunity to work in departments across the business and experience a range of legal work, from advising clients on how Brexit could impact their ability to deliver financial services in my Financial Regulation seat, to negotiating commercial leases in my Property Development & Investment seat and contentious work involving pharmaceutical and technical patent litigation in my Intellectual Property seat. Alongside the day to day work, Pinsent Masons encourages its trainees to get involved in other aspects of the business. I have had the opportunity to represent the firm at external networking events, volunteer on school mentoring schemes and get involved in client relationship management as part of my role as a Relationship Trainee. These opportunities have allowed me to develop my professional as well as legal skills, ensuring that I have the best possible start to my legal career.
Where do you think the experience will take you in your career?
My experience as a trainee at Pinsent Masons has given me the skills and confidence to progress my legal career. I hope to stay at Pinsent Masons as an Intellectual Property lawyer and to continue developing my professional and legal skills within this area of law.
How does Pinsent Masons challenge you?
Pinsent Masons has challenged me during my training contract by giving me a great deal of responsibility from day one. I have found this to be the best way to learn and develop as a lawyer. Although this can feel challenging and daunting at times, I have always felt supported and guided by my teams. An example of this was in my first seat, Financial Regulation, where I was tasked with drafting advice notes on the marketing and distribution of funds in the UK and EU post-Brexit. This was a huge challenge as I had not done anything like this before but I had a great deal of support from the team and was able to enhance my knowledge in this developing area of law and improve my drafting skills at the same time.
How much responsibility do you get?
At Pinsent Masons I have been given a great deal of responsibility from the start of each seat. Tasks such as drafting advice notes, preparing instructions to counsel, drafting witness statements, negotiating commercial leases and writing articles on major developments in the financial services sector, are just a few examples of the levels of responsibility I have been given during my Training Contract. I have enjoyed being challenged on a daily basis and this has helped to develop both my confidence and legal skills. Importantly, the high levels of responsibility were always accompanied by support and guidance from my teams, so I never felt out of my depth.
What are your tips for applicants?
If you are reading this and applying for training contracts you have probably heard this a thousand times, but it really is important so I will say it again! Always tailor your application as much as possible to the firm and what they are looking for in potential candidates. When you are applying to numerous firms it is easy to put down generic answers in your applications. It is important to research what firms are looking for in their future trainees and tailor your application answers accordingly. It only takes a quick look at the graduate recruitment pages of firm websites to obtain this information. Pinsent Masons, for example, looks for eight key attributes in its future trainees including: personal responsibility, self-organisation and confidence. It really is important to adapt your application answers to meet these attributes where possible.
Interested? Read the True Picture on Pinsent Masons: Chambers Student's independent review of life at the firm, compiled via interviews with trainees.>>