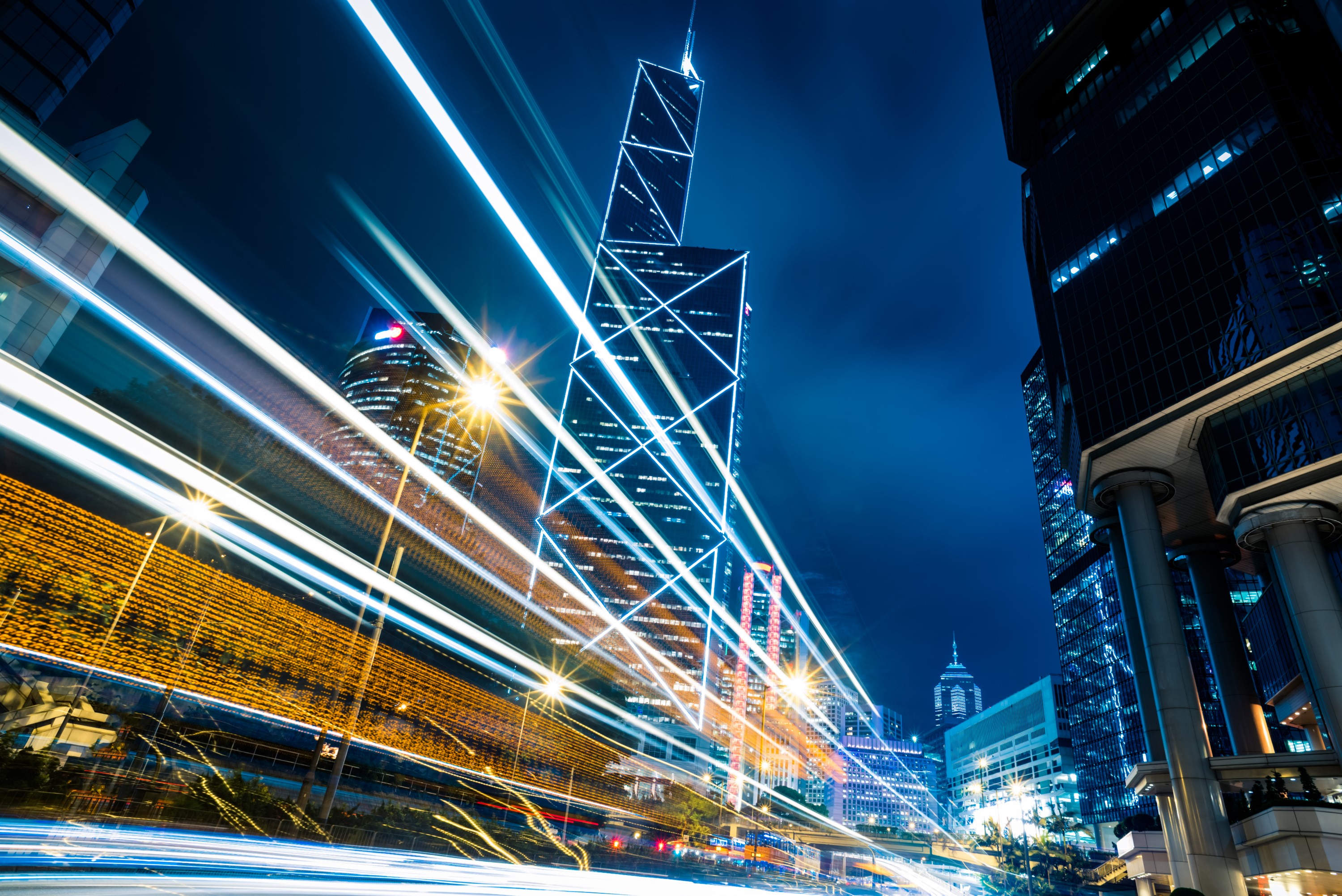 "From the sparkling lights of Shanghai to small farming villages in rural India," the trainees and junior lawyers work on all sorts at Gibson Dunn's Hong Kong office.
Getting the chance to work in Hong Kong – as a trainee, secondee, or associate – is an undeniably enviable gig. Putting aside the obvious appeal of living in Hong Kong, as a legal market the region is a hub for private equity, M&A, fund formation, disputes, and venture capital activity. Capital markets is a booming area, and arbitration work is also on the rise.  
It's a strategic region for many global firms, including Gibson Dunn, a California-born giant with a growing footprint in the region. As a junior associate at the firm, Bonnie Tong has been able to get involved in a range of international matters, "from the sparkling lights of Shanghai to small farming villages in rural India!" In 2015, Gibson Dunn decided to launch a training contract in Hong Kong to bring new talent directly into the base.
With an array of work on offer in such an exciting jurisdiction, who wouldn't want to get in on it? 
The trainee experience in Hong Kong
The training contract launched with a solo trainee (who ended up qualifying into the office in 2018). Now in its fifth year, the plan is to have at least two trainees in Hong Kong, as well as a trainee secondee from the firm's London office.
In terms of which practices trainees can get involved in, Hong Kong office managing partner Kelly Austin explains: "We have partners who practice in a host of different areas and are in a position to offer a variety of experiences." The seats currently on offer include corporate, funds, finance, litigation and investigations, and antitrust.
Junior sources in the Hong Kong office noted that the small intake of one or two trainees meant the office "offers a very hands-on approach to training with great emphasis on personal development and 'on-the-job' learning." This approach is reinforced through the firm's low associate/trainee-to-partner ratio – "it means that trainees work closely with an associate or a partner on each of their matters, and are given substantial responsibilities from the outset."
"The Hong Kong office is right at the heart of the business district."
With this level of responsibility, trainee sources found time management to be the most challenging aspect of their role, as one explained: "Trainees often work with various associates and partners on several projects and are required to multi-task." In these scenarios, interviewees recommended "asking [associates and partners] about timing and what the priorities are, especially if there are competing deadlines." More generally, "don't be afraid to clarify and confirm instructions."
From London to Hong Kong
If you're interested in earning your stripes at Gibson Dunn, there are other routes into getting experience in the Hong Kong office, as the firm offers a Hong Kong secondment to those based in the London office. Since launching this programme in 2015, the office has hosted five secondees from the London office. Those who'd spent a seat in Hong Kong noted that the main difference between the two offices (apart from, well, the country) is "the location within the city – the Hong Kong office is right at the heart of the business district, whereas the London office is outside of The City (in Temple)."
At the time of research, Hong Kong was the only international secondment available to Gibson Dunn trainees in London. We spoke to one such trainee who spent their third seat in the finance department in Hong Kong. "I was working predominantly on a leveraged acquisition," our interviewee recalled. And with "fewer lawyers in the Hong Kong office, I had greater responsibility than in London."
"Grab any opportunity to live and work abroad."
Beyond the invaluable training and experience secondments can bring work-wise, sources were also keen to flag the beneficial life experiences they'd gained while in Hong Kong. "I tried to travel as much as possible," one secondee recalled. "I made it to Japan, Vietnam, and mainland China, among other places in my six months." Interviewees praised "the immediacy of everything" while there – "most of Asia is on your doorstep!" As such, sources enthusiastically advised trainees to "grab any opportunity to live and work abroad – it's a great experience."
Gibson Dunn in Hong Kong
Gibson Dunn first opened its doors in Hong Kong back in 2010, the second of its three offices in the Asia Pacific region (it opened in Singapore in 2008 and Beijing in 2013). At the time, the Hong Kong office was mostly focused on litigation and investigations in response to client demand in the region. Today, the office's disputes offering is still going strong but there are also transactional strings to the bow.
Over the last decade, Gibson Dunn has worked strategically to build out the Hong Kong office – it's now home to around 50 lawyers, the majority of whom have "lived in Hong Kong for many years." In line with its contentious expertise, the office recently hired two partners from Clifford Chance (Brian Gilchrist and Elaine Chen) to strengthen its disputes practice and a partner from Allen & Overy to expand its technology and privacy offerings. 
"We are looking at the tech space and financial regulatory space."
Alongside broader litigation, the firm has made a name for itself in investigations and regulatory compliance work: the Hong Kong team recently worked on the compliance portion of Facebook's $7 billion investment in Reliance Jio, as well as the compliance review for Walmart's $16 billion acquisition of Flipkart. Looking ahead, Austin says "we are looking at the tech space and financial regulatory space, and are continuing to explore the possibility of international arbitration – Brian and Elaine have those capabilities but we're interested in having a dedicated practitioner in that area."
But the Hong Kong office is far from being a one-stop litigation shop. The office has also "expanded on the transactional side," Kelly Austin tells us. "We have Hong Kong M&A, China M&A and private equity. We've built out to cover China private equity across the region, as well as US capital markets and fund formation." Austin also flags a strong funds formation practice, noting that the team "acts for a number of fund sponsors across the region."
"Continuing to grow and add further partners."
Hong Kong's economy shrank by 9% in Q4 compared to the previous year, fuelled largely by the US-China trade war and political unrest in the region (not to mention the effect of the global pandemic on Asia). Amid these uncertain conditions, there has been a growing trend of firms pulling out of Hong Kong or significantly downsizing their operations there. But Kelly Austin is clear: "That's not what we're doing." In fact, Gibson Dunn is "continuing to grow and add further partners" to its Hong Kong offering, to the extent that trainee opportunities in the region are continuing to grow. It's on such a streak in fact that "to accommodate the growth, we recently added extra office space."
The firm is ranked top in the region for its private equity investment funds practice by Chambers Asia-Pacific, and gets kudos for its corporate M&A practice too. Beyond Hong Kong, the corporate investigations/anti-corruption team achieves top-notch status in China, where the firm also gets recognition for its banking & finance, competition, corporate M&A and private equity work. And testament to Gibson's expertise across the Asia market, the firm has more rankings to its name in India, Indonesia, the Philippines and Singapore.
Life beyond the training contract
"As one of the leading firms in the FCPA practice area, Gibson Dunn was my first and natural choice," recalls Bonnie Tong, a junior associate in the firm's white-collar defence and investigations group. The team at Gibson Dunn tackles a range of regulatory investigations and compliance risk and due diligence assessments. The group's work often spans legal markets across Asia, and includes acting for companies in mainland China, India, Sri Lanka and Vietnam.
"Apart from conducting fact-finding exercises during investigations, we advise our clients' boards of directors, general counsels and senior management regarding company practices, enhancements to compliance programs, disciplinary action for company employees and remedial measures for improving compliance," Tong explains. "We also advise clients on questions of anti-corruption compliance such as the propriety of gifts and entertainment, the adequacy of due diligence, and identifying and addressing corruption risks related to corporate acquisitions and business transactions."
From a junior associate's perspective, Tong says that a particular highlight of the job is "the thrill and satisfaction of uncovering key evidence and completing a complex investigation." She says that "a junior associate is an active participant in every step of a matter," which means rather than doing one-off tasks without context, juniors get "a significant amount of exposure to how to run an investigation or compliance risk assessment from beginning to end." As such, day to day tasks on investigations include conducting document review, attending witness interviews and drafting investigation reports. On compliance risk assessments, tasks include reviewing company procedures and "drafting recommendations to enhance the company's internal controls."
"Sitting among the city's legal elite could be intimidating, but the firm prides itself on its ability to cultivate a collegial working environment."
Of course, each job comes with its challenges, especially in a fast-paced environment. "Sitting among the city's legal elite could be intimidating," Tong admits, "but the firm prides itself on its ability to cultivate a collegial working environment and is fiercely protective of this culture." This means that although "you are always expected to be proactive and bring your own ideas to the table," you don't necessarily have to do it alone. "The open-door policy means you can walk into a colleague's office and bounce ideas off each other." With so much going on, Tong and our trainee sources say it's an exciting time to part of the Hong Kong team.