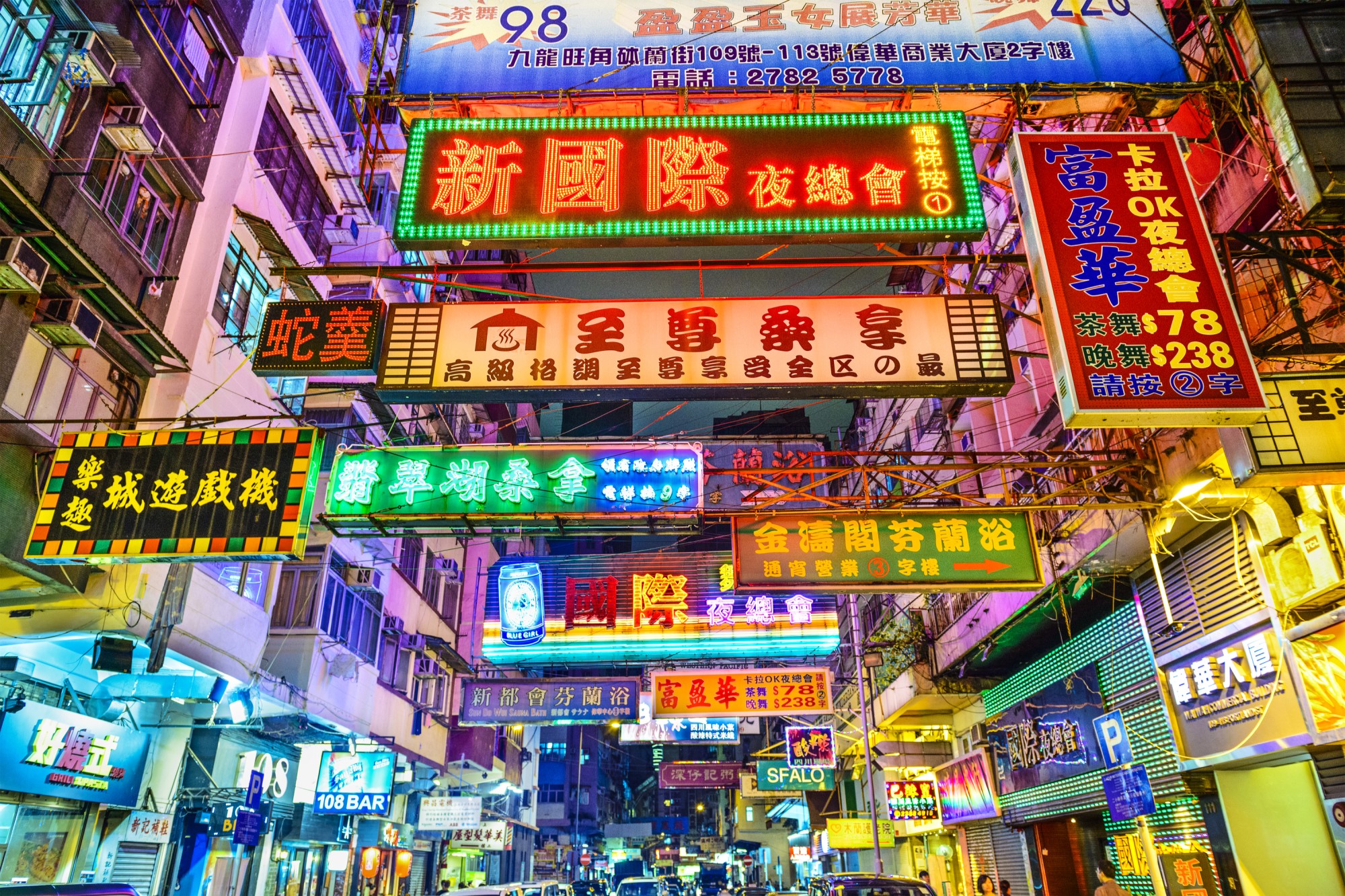 Five Akin Gump lawyers share their thoughts on what practising law in Hong Kong is like; why the region is great for weekend escapades; and how the market's international dimensions are shaped by various factors and trends.
Chambers Careers: Can you give us a summary of your background in law?
Janice Wong, associate: I went to law school at the University of Hong Kong and completed a Bachelor of Laws degree and the Postgraduate Certificate in Laws (PCLL) thereafter. I started my career as a trainee solicitor at Akin Gump and qualified as a Hong Kong solicitor in 2019.
Sonia Lor, counsel: I studied my LLB in Australia (at Macquarie University).  After graduation, I came to HK to undertake the PCLL and became qualified in HK in 2013.
Charis Ma, associate: I was first exposed to law when pursuing my undergraduate studies in Philosophy, Politics and Law at the University of Southern California. Afterwards, I earned my Juris Doctor and Postgraduate Certificate from the University of Hong Kong. After completing my legal education, I joined Akin Gump's Hong Kong office, where I completed my two-year traineeship. In 2018, I was admitted as a solicitor in Hong Kong.
Dan Morrissey, counsel: I trained and qualified in Dublin, Ireland and worked in the investment funds group of an Irish firm for a number of years. From there I moved to Hong Kong, where I initially worked in the funds department of an offshore law firm, before joining the investment funds team at Akin Gump in 2018. At the time of writing, Akin Gump is assisting me in the process of becoming locally qualified in Hong Kong.
Vivian Tam, associate: I studied my JD and PCLL at the Chinese University of Hong Kong and completed my training at Akin Gump in Hong Kong.
Chambers Careers: Why did you choose the Hong Kong market? Was there anything specific that drew you to Akin Gump in Hong Kong?
CM: I decided to begin my legal career in the Hong Kong market because of Hong Kong's common law system and how it has successfully maintained its primacy in the financial services world. These factors have been fundamental to gaining the confidence of leading investors in the Asia Pacific region. In addition, I was attracted to Akin Gump's litigation team because of how often it collaborates with the firm's prominent international financial restructuring and cross-border corporate practices and helps to advise clients on the risk management aspects of complex deals. 
JW: I was brought up in Hong Kong and went to a local school. I believe that my trilingual language (English, Cantonese and Mandarin) abilities would give me a competitive edge in the Hong Kong and Greater China market. Akin Gump has offices in Hong Kong and Beijing, which gives me the opportunity to work with clients and colleagues in mainland China.
"There is a good selection of international and local law firms and a wide range of practice areas, which makes HK a good place to start for legal career-seekers."
DM: I was attracted to Hong Kong as a place to practice because of its dynamic environment and the fast rate of growth of its funds industry. I was drawn to Akin Gump in particular because it has one of the strongest global funds practices and acts for some of the biggest names in the industry. Since joining, I have found Akin Gump to have a supportive environment and to be a great place to develop my career.
SL: The HK market is very diverse and competitive. There is a good selection of international and local law firms and a wide range of practice areas, which makes HK a good place to start for legal career-seekers.
VT: Hong Kong presents a lot of opportunities in the financial industry, which is where I wanted to focus my practice. Akin Gump in Hong Kong appealed to me not only due to its strong commercial practice and established international presence, but, more importantly, because of its small intake of trainees. I was afforded more time and personal attention from associates and partners and was able to get more involved in the matters I worked on.
Chambers Careers: What is your area of practice? Can you walk us through a recent high-profile/ground-breaking matter you've worked on recently?
JW: I specialise in corporate/cross-border transaction work. Our team recently represented a U.S. private investment fund in connection with a proposed multimillion dollar share subscription in an Asian technology company.  We were involved in the due diligence process as well as the negotiation and drafting of share subscription agreements and other ancillary transaction documents. 
CM: I work in the firm's litigation team. For the past year, I acted for an international investment firm in unfair prejudice petition proceedings before the High Court of Hong Kong. With the supervision of our leading partner, I took ownership of the e-discovery process by working closely with our team, third party vendors, local counsel and the client to ensure full compliance on the various disclosure-related court orders. In addition, I assisted in the drafting of a range of court documents, including affirmations, orders, summons and correspondence with the court and/or the opposing parties.
SL: I am a corporate lawyer.I recently advised a client in relation to certain settlement discussions on a longstanding commercial dispute.  I assisted with the negotiation and finalisation of the settlement-related agreements and provided advice in relation to different practice areas including shareholder rights and market misconduct.
VT: I am an associate in the investment funds team. My responsibilities included reviewing the offering documents and constitutive documents of the investment fund as well as drafting the side letter for the client, which provides for certain preferential terms for the client with respect to the investment. I have had the opportunity to advise a number of institutional investors on significant investments into hedge funds and private equity funds.
Chambers Careers: Do you work on a lot of domestic cases or do you find yourself dealing with more international matters?
JW: We have a good mix of both international and domestic cases.  Our clients are usually based in Europe, USA and China. As we are a US firm, we often work with colleagues in our US and other international offices on cross-border M&A transactions.
CM: I mostly work on international matters but have occasionally offered assistance on domestic cases on a pro bono basis.
DM: As the funds industry is an international one, most matters involve clients, counterparties or investors in a number of different countries.
VT: Many of my clients are financial institutions from abroad (the US, Europe, Singapore, etc.), which are looking to establish a presence in Hong Kong to provide investment services. Much of my work advising on investment fund launches or operations relate to funds that are domiciled overseas with foreign investors and investments in other jurisdictions. I also advise Hong Kong-based financial institutions on their regulatory and compliance obligations from a Hong Kong law perspective. 
Chambers Careers: What does a typical day in the office look like for you?
JW: Our Hong Kong office has an open-door policy. Partners and lawyers at all levels are friendly and approachable. When we can, we  come together to discuss matters and attend conference calls. I usually speak to my supervising partner in the morning and give him a status update on where we stand on various matters. He will provide further instructions and guidance from time to time. Our team maintains an open line of communication and support/advice is just one phone call away.
CM: A typical day starts at 8:30am. I catch up on overnight emails and plan out the workload for the day. At around 9:30am, we have a team meeting to go through the relevant action lists and discuss the key tasks that need to be prioritised. We then allocate work accordingly. My mornings will usually be taken up by calls or meetings with third party vendors and local counsel to ensure that the cases are progressing as expected and respond to any queries. During our lunch hour, I regularly attend the firm's internal training sessions on key legal developments and practical tips. Afternoons are mostly occupied by hours of research and drafting court documents or memoranda. The evenings usually involve participating in conference calls with our clients (in the US) to discuss relevant case developments and investment strategies. Occasionally, I will attend our fortnightly departmental meeting with the firm's London office where each member of the team presents the matters that they are working on.
"Our team maintains an open line of communication and support/advice is just one phone call away."
VT: I typically go through my emails first thing in the morning. Depending on what projects I am working on, I might review fund documents, draft fund documents or produce written advice to clients. I also have discussions with my team members and spend time on calls with clients, foreign counsel or other service providers.
Chambers Careers: What opportunities have arisen from practising law in Hong Kong? How do you see your career progressing in five years' time?
JW: I see myself progressing as a mid-level lawyer in private practice five years from now. By that time, I would have more experience in the private and public M&A fields and (ideally) would have built up my client network and would take up additional responsibilities in business development, etc.
SL: Opportunities in HK are very much driven by developments in China and China's interaction with the rest of the world. In the last few years, for example, there were a lot of IPOs and M&A work driven by Chinese corporations expanding and investing overseas. There has also been a lot of trade and regulatory work driven by the US-China trade war. This trend will likely continue over the next few years and we expect that there will continue to be opportunities in cross-border transactions and private equity work.
"Opportunities in Hong Kong are very much driven by developments in China and China's interaction with the rest of the world."
DM: Practising in Hong Kong (and particularly at Akin Gump) has given me the opportunity to gain experience in a broad range of different types of funds and to engage with managers and investors all over the world. Hong Kong (and the surrounding region) also tends to have a constant stream of 'first-time managers' who are looking to set up their manager and first fund – this presents a great opportunity to form relationships with new managers at their inception, and to develop these relationships and continue to advise managers as they grow. I would certainly see myself practising at Akin Gump in Hong Kong in five years' time.
VT: I hope that in five years' time I would have assimilated sufficient knowledge and experience to be able to competently supervise projects independently and be able to mentor trainees and younger lawyers to support their entry into the practice.
Chambers Careers: Can you give us a brief overview of the Hong Kong market and any current issues that are affecting it?
SL: HK operates under the "One Country, Two Systems" principle, which means that it is a part of China but maintains a common law system with its own set of laws (there is a civil law system in mainland China). HK is typically used as a "mid-point" for cross-border transactions.  For example, a US party contracting with a Chinese party may want to use HK law as the governing law. 
Notwithstanding recent issues locally, HK still has a competitive advantage in terms of (among others) a sophisticated financial and professional services sector, proximity to China, low tax rates, etc. and therefore remains an attractive location for investors and businesses.
"Once Covid-19 passes, the Hong Kong market may be busier than ever as investors look to make investments that may have been deferred and new managers look to complete their capital raising and launch their first fund."
DM: COVID-19 has had an impact on Hong Kong, as it has had on most of the rest of the world, though the city has managed the pandemic well so far. In the investment funds space, some 'first-time' managers have delayed the launch of their initial funds as travel restrictions have made it difficult to meet with investors, however other existing funds have been even busier as they look to respond to market movements and consider the liquidity tools available to them. Once Covid-19 passes, the Hong Kong market may be busier than ever as investors look to make investments that may have been deferred and new managers look to complete their capital raising and launch their first fund.
VT: The Hong Kong market has continued to grow in recent years with the government introducing various new initiatives, making Hong Kong attractive to new businesses. Unfortunately, the Hong Kong financial market has not been immune to the current Covid-19 pandemic. Many asset managers are facing issues such as liquidity problems with funds, difficulty with fulfilling regulatory obligations and other operational and financial problems.
Chambers Careers: What makes Hong Kong a unique place to live and work?
DM: The fact that Hong Kong is geographically a small place gives it a special kind of energy and there is always a buzz in the city, with people trying to do new things, set-up businesses and pursue opportunities. Its size also cuts down on commuting times and makes it easy to meet up with clients and friends. One of Hong Kong's highlights for me is that the city is surrounded by mountains and beaches, which provide a relaxing escape at weekends and a nice contrast to the bustle of the city.
"Hong Kong is a vibrant city that offers a wide range of activities for everyone, ranging from eating at Michelin star restaurants to hiking on scenic trails."
JW: Hong Kong has been an international financial centre for years. It has the benefit of a global network and geographical proximity to China.  It is a centre for fundraising and business transactions in Asia for international players and has a well-established and trusted legal system. 
VT: Hong Kong is a vibrant city that offers a wide range of activities for everyone, ranging from eating at Michelin star restaurants to hiking on scenic trails. It is a unique place where east meets west and is therefore easy for anyone to settle down in.  It is extremely easy to get around in Hong Kong. It is a compact city with a very convenient and well-connected public transportation system that brings you from one point of the city to another in no time.   
Chambers Careers: What advice would you give to a trainee looking to qualify in the Hong Kong market?
SL: Hong Kong is an excellent choice for anyone looking to develop their career in Asia or to increase their exposure to the Asian market, given that there are a lot of international/pan-Asian opportunities in Hong Kong.  A secondment would be a good way to get a taste of the Hong Kong and wider Asian market.
DM: Consider the type of law you think you want to practise and the area you would like to qualify into as early as possible. Once you know, try to join a firm which is strong in that area and spend at least one seat working with the partners there.
VT: Be open to exploring different options.  Don't just apply to big name firms just because they are well-known but consider whether firms have areas of practice that appeal to you.  Take the initiative to ask to be involved in projects that you are interested in or would like to learn more about and don't be afraid to ask questions so that you may increase your exposure and enable yourself to make an informed decision as to which practice area you would ultimately like to qualify in.