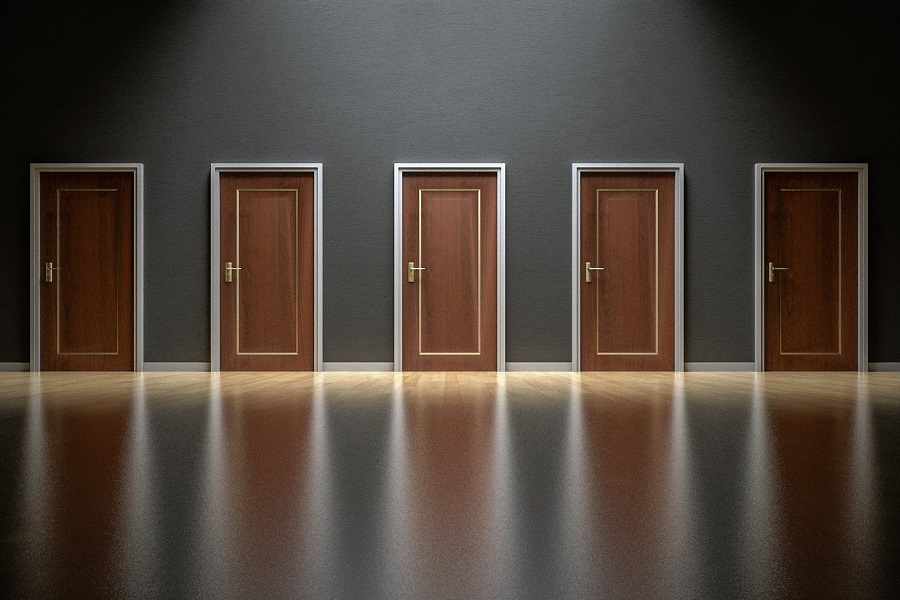 After all the hard work involved in securing a training contract offer, you'll need to know what to do when you actually land one.
Everything changes and nothing remains still
The Junior Lawyers Division and the Law Society (along with two graduate recruitment bodies) are co-signatories of the so-called 'voluntary code of recruitment for trainee solicitors'. The code is a set of guidelines which seek to '[create a] recommended standard of good practice for employers, students and higher education careers advisers and faculty staff for the recruitment of trainee solicitors.' The guidelines address the conduct of both recruiters and students. Law firms are not obliged to follow them, but most will.
Guidelines address the conduct of both recruiters and students. Law firms are not obliged to follow them, but most will. 
The 'voluntary code of recruitment' replaced an (equally voluntary) code of conduct supported by the Solicitors Regulation Authority. In 2015 the SRA unilaterally withdrew as a signatory of that code of conduct prompting a bit of a hoo-hah about where that left the status of the rules. They existed in limbo for a few months until the Law Society stepped in as a co-signatory to a somewhat amended new set of guidelines. You can find this 'code of recruitment' on the Law Society's website. 
Playing by the rules
The new guidelines are a little less prescriptive than the old ones were (for example, there used to be stricter rules about when job offers could be made to students). But many of the same rules remain in place. If at any stage in the recruitment process you are in doubt as to what you should do, check the Law Society guidelines; they may help. Here's a summary:
On interviews, the guidelines say:
If a student cannot attend an interview they must inform the employer in a 'timely fashion' and give a minimum of 48 hours' notice.
At an interview, you will be told if there is a further stage to the selection process.
On offers, the guidelines say:
The window for making training contract applications isn't allowed to open before the penultimate undergraduate year of the potential applicants' studies.
Training contract offers can be made to students at any point after the application window is open. (We've come across some firms that make offers so early that nearly all places are filled before the application deadline has even passed, so beware of this and if in doubt apply early.)
If a firm is going to pay your law school fees it should set out the terms and conditions of the arrangement in the training contract offer letter. A firm's willingness to provide financial assistance should not affect the time limit for accepting the contract (see below).
Students should accept an offer in writing.
On deadlines, the guidelines say:
If you're still at university, offers for training contracts should not expire before 15 September of your final year of undergraduate study.
No deadline for accepting an offer should be earlier than four weeks from the date of that offer (unless the required start date of the traineeship is within that four weeks).
Students will not be penalized for waiting until the expiry date of an offer to decide whether to accept or reject an offer. Offers cannot be withdrawn during this period.
If you need more time to mull over an offer, firms are supposed to consider your request and may grant an extension if you have a 'good reason'. No definition of 'good reason' is given in the guidelines. Ask for written confirmation of any extension to the deadline so both parties are clear what has been decided.
Hold up!
You may want to hang on to an offer from one firm while you pursue applications with others. This is okay, but once you have accepted your preferred offer in writing, you must then confirm to everyone else that you are withdrawing your application. This is only fair to busy recruiters and other applicants who may suffer if you clog up a shortlist. But don't spend too long thinking and lose track of time. Guard against allowing a deadline to elapse. The stupidity tax you may otherwise pay doesn't bear thinking about.
Dealing with disagreement
The guidelines are silent on the issue of what happens if a student changes his or her mind after accepting an offer. It's a rare firm that will be particularly sympathetic to a post-acceptance withdrawal but on occasion these things do happen. We can give no general advice on this subject, as each individual case will have its own merits. What we can say is that the smooth running of the whole trainee recruitment market relies on the parties playing by the above 'rules'.
"For reputational reasons firms are unlikely to behave badly to students. A lot of the rules are just common sense."
So what if a law firm puts pressure on you to accept an offer earlier than the guidelines say they should? Again, there is no simple answer as the code of conduct is voluntary. If this situation arises you will have to enter into delicate negotiations with the law firm. You could also discuss the problem with your university or law school careers adviser and ask if they can recommend a course of action. The gods of public relations should operate in your favour in this situation. As one grad recruitment source put it: "For reputational reasons firms are unlikely to behave badly to students. A lot of the rules are just common sense, and bring benefits to both candidates and recruiters."
Deal with job offers in a calm, organised way and play by the rules and all should be fine.