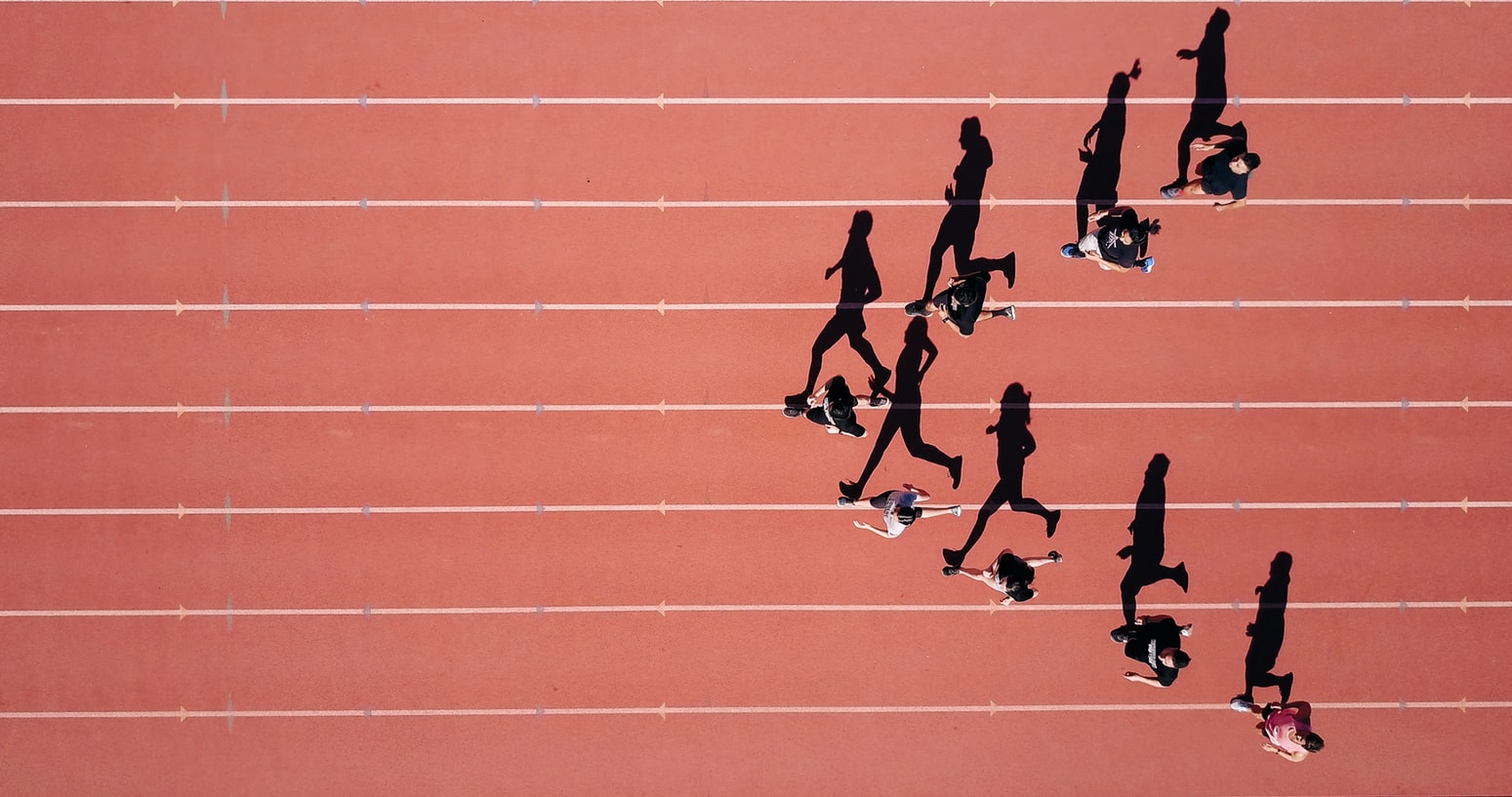 It's the hottest trend in investment – but what does private equity mean for lawyers? We asked the team at Sidley Austin for their take on what can be a tricky topic to understand.
How would you define private equity?
Fatema Orjela, partner: Broadly 'private equity' relates to the making of an investment in private businesses for profit or upside returns (as opposed to debt-like repayment returns).
Hui Zhen Gan: Broadly speaking, 'private equity' involves making investments in private companies (as opposed to public companies), and primarily in the form of equity, which receive potential upside returns (as opposed to purely fixed returns). 
Isabel Berger, associate: Private equity firms raise money from investors by granting an economic interest in a fund in return. The fund in return invests such money in private companies or buyouts (and taking private) of public companies with the intention of increasing the value of such companies so that their shares can be sold for a profit in the medium to long term (i.e. 3 to 7 years), following which the fund will return the initial investment, with a share of any profit, to investors. 
Zoe Hansen, associate: Private equity is an investment class consisting of capital that is not listed on a public exchange. Private equity lawyers will assist funds and investors to invest directly in private companies. A large part of the practice is also to set up and administer Management Incentive Schemes where the managers of such companies will obtain shares as incentivisation.
How does private equity differ from other areas of corporate law?
FO: The client base is the key difference which underpins the other differences.  Big corporates are typically focused in a specific sector. When they look to acquire, they want the target businesses, but they likely already understand how those businesses work and how to run them day-to-day (and there may thus be synergies driving the acquisitions). Private equity firms are in the business of buying and selling and providing strategic advice to their portfolio businesses. They need to incentivise management teams to carry out the day to day running of the businesses they acquire and to act on the private equity firms' strategic advice.
HG: The key difference I've experienced is the importance of the ongoing "equity" or "governance" arrangements between the various shareholders of the target company. When a private equity sponsor invests in a company, it typically invests alongside other parties e.g. co-investors or management, and with a view to exit its investment after its investment period (typically 5-7 years). Thus, over this investment period, it is important that all parties are aligned on what value creation and growth for the target company looks like. The post-investment shareholders arrangements tries to ensure this – it includes various governance and economic mechanisms to ensure that parties are aligned as much and for as long as possible.
IB: As a private equity lawyer, in addition to advising on the acquisition of a target business, you advise on the equity arrangements which govern the relationship of the various stakeholders (e.g. the private equity sponsor, co-investors (if applicable) and management), which adds another level of complexity to your work. Whilst the acquisition documents terminate shortly after closing, the equity documents will remain in place for the duration of the investment and will set out, amongst other matters, the economics and control allocated to each stakeholder. As a result, negotiations often focus on the equity documents.
ZH: The clients are often funds that frequently invest in private companies – as such you get to work with the same client over and over again and will really understand the fund's structure and business. There's a lot less handholding and PE deals tend to be much faster paced.  
IB: On private equity transactions, the deal turn-around times are typically shorter than in other corporate deals. Also as your clients' business is to buy and sell companies, your role as a lawyer can be different from advising, for example, a trade buyer on a non-private equity transaction.
"For every transaction, we are constantly expected to be responsive, go beyond and be on our toes."
How would you describe your role as a partner within such a fast-paced practice area?
FO: My role as partner is to act as captain of the ship. To use my experience to guide the team to avoid the usual known icebergs and use my judgement to help navigate around the icebergs that turn up out of the blue. Smooth execution is what our clients want and need – if we do our job well, they are better able to do their job.
What about senior solicitors and associates?
HG: As a mid-level associate, my role involves managing deals and leading various workstreams. This involves having a deep understanding of the various issues that could come up in a deal and catering for every eventuality so that we are always prepared, and also connecting with other specialist teams and advisors to ensure that the client gets the full range of advice required to ensure that the deal is done well. The industry is also very dynamic, and so I'm constantly having to adapt to evolving market practice and ways of doing things, which means I am always learning and being challenged.
IB: At Sidley you are given responsibility from an early stage in your career, which means that as a five-year PQE you are well-positioned to run your own deals. In addition to billable work, you would typically also give training sessions to clients, prepare and participate in pitches and help organise client events. Mentoring is a big part of the firm's culture and senior associates also give regular training sessions to junior associates and trainees.
What do trainees tend to do on private equity deals?
ZH: As a transactional seat, private equity is very process heavy. This allows trainees to run their own work streams, often involving reaching out to specialist teams within the firm. Private equity also offers direct exposure to the client.
Describe an interesting matter you've worked on.
FO: My team and I recently completed Apollo Global Management, LLC's acquisition of a majority stake in run-off insurance specialist, Catalina Holdings (Bermuda). This was the biggest private equity/insurance deal of the year.  There was a lot of development for me personally, especially, in relation to insurance, (pivoting on Sidley's cross-practice skillset ) and it was a key mandate for the firm and which has led to other, ongoing private equity/insurance opportunities in Europe.
HG: My favourite deals are the ones involving interesting targets, especially ones that I am fans of! For example, I helped one client acquire an online marketplace, which happened to be my go-to place for getting gifts for loved ones, and helped another client invest in an online cycling training platform (I am quite a keen cyclist), and so it was really interesting getting to know the businesses and then playing a part in helping them grow.
IB: There have been many! For example, advising a private equity firm on the acquisition of a Dutch learning business, which included complex co-investor arrangements; a private equity firm on its investment in a lending platform focused on real estate which required bespoke agreements and structuring; and on the sell-side, advising on an auction process which started with over 50 bidders.
"My interactions need to result in getting this diverse group of people on the same page to achieve the end goal."
What are the highs and lows of working in this practice area?
FO: Private equity lawyers need a sharp technical and personal skillset to get deals done. Having a solid grounding in law is only the starting point. The clients that we serve are dynamic and there is a broad range of stakeholders that our clients (need our help to) agree deals with. We have to understand the commercial context and provide practical solutions at pace. The highlight is the range of people I interact with across generation, jurisdiction and background. The challenge is one and the same, as my interactions need to result in getting this diverse group of people on the same page to achieve the end goal.
HG: The highs for me have been working together as a team to deliver a good work product to the client – there can be a strong sense of camaraderie when you are working hard and together towards a common goal (even after an all-nighter!). However, the role is often challenging and can involve a lot of long hours and late nights, so it's sometimes a struggle balancing that with other priorities in my life.
IB: Private equity firms invest across different sectors and asset classes with transactions often involving multiple jurisdictions. Every deal is different and comes with its own challenges, which means you can learn something new on each deal.
You occasionally have to work long hours in the run-up to signing, completion or other key deadlines. Our team operates a "no-face-time" policy which ensures that you can retain autonomy and some work-life balance despite the episodic pressures of the job. 
ZH: The hours can definitely be tough. Trainees and associates are often staffed on multiple deals that can kick-off at the same time. Highs are usually closings and the satisfaction when everything comes together and falls into place.
What are the current trends affecting private equity?
FO: Private equity is at a really interesting stage. There are fewer target businesses for sale, competition is high, it is tough to be certain with valuations, macro-political and economic events add increasing uncertainty, there is increased regulation, and there is investor pressure to consider societal factors (such as the environment and diversity). Fortunately private equity is adept at change to make the most of opportunities created by uncertainty. 
HG: Broader macroeconomic and geopolitical factors have an impact on deal flow; new trends involve the rise of impact / ESG investing and the use of SPACs in deal structuring.
IB: Private equity has experienced rising capital inflows in the last couple of years (due in part to low interest rates); at the same time, private equity firms have been struggling to invest such capital due to valuations of target companies being at an all-time high. In such a competitive market, private equity firms have adopted different strategies to address such challenges.
Some private equity firms increasingly focus on alternative asset classes such as infrastructure, private credit or debt (including distressed debt) or growth investments in order to distinguish themselves. Contrastingly, a growing number of investors co-invest in transactions alongside private equity firms, allowing especially the smaller to medium sized private equity firms to write bigger equity cheques. The last couple of years have also seen an emergence of funds dedicated to alternative investment strategies (e.g. impact investing and other socially responsible investing strategies).
"At 5 years' PQE, I was handling calls with clients and leading negotiations."
Where can new associates expect to be in five years?
FO: Leading deals! At 5 years' PQE, I was handling calls with clients, leading negotiations, delegating to juniors and managing the junior team. Pipeline is key: we are focused on our junior pipeline because they are the leaders of tomorrow.
ZH: 5-year qualified associates are given a huge amount responsibility and are usually the ones leading the deals.
HG: Leading deals, which involves leading calls with clients and negotiating. It also involves managing teams, which involves supervising workstreams and training and developing the more junior members of the team.
What is unique about Sidley Austin's practice in this area?
FO: Our team are diverse (from a gender, race, sexuality, and country of origin perspective). We are creative and solve problems as a team; invest a lot of time in training; and support our associates to build their own client relationships from day 1 (through budget, time credits, discussions on business plan etc.). We give our team autonomy and agility to work in the manner that they choose, and support our associates for life whether in private practice or elsewhere.
HG: In terms of our offerings, there is so much technical expertise at Sidley – we have dedicated life sciences, insurance, trade, financial services, FDI and antitrust practices. This has proven invaluable on many deals, as sponsors are increasingly investing in these industries, and so having our specialists on board to give focused, technical advice, means being able to maximise our client's interests. In terms of the team – our team is very diverse (gender, race, country of origin, life experiences, jurisdiction of qualification etc.), and that helps foster a good culture of openness and teamwork.
IB: Sidley has dedicated specialist teams in the life sciences, insurance, financial services and other regulated sectors which are industries that private equity firms are increasingly interested in. Our team also brings together lawyers admitted in different jurisdictions and from a variety of countries and backgrounds, which mirrors the international and diverse client base we have.
ZH: As a relatively new practice are at Sidley, the PE team is definitely growing. It's great to get an insight into how the team is developing the practice. Unlike a number of pure private equity law firms, Sidley, as a full-service firm, can offer specialised advice required on PE deals without having to engage outside counsel.
What personal qualities are beneficial to have as a private equity lawyer?
FO: Focused, driven, pro-active, articulate, curious, pragmatic, a problem solver, and empathetic.
HG: Being pro-active, a great team player, and remaining calm and being a problem-solver in stressful situations.
IB: As a private equity lawyer in the corporate team, you are usually project managing the transaction from a legal perspective, which can involve the coordination of different specialists across the firm as well as acting as the first point of contact for the client, which means that strong interpersonal and organisational skills are important qualities. A genuine interest in understanding how businesses operate and being comfortable with numbers is also key. 
ZH: Organisation skills and attention to detail are key and a good understanding of basic Excel is useful for understanding the financial mechanics of a transaction.
"As a junior private equity lawyer, I think it is important to be a team player."
What is your advice to students interested in this area?
FO: Learn as much as you can as early as you can – about the law, the context of why certain arrangements are structured or deals are struck as they are. Ask lots of questions to do this. There is often no one right answer – it depends on the factual scenario. So, the more 'options' you understand, the bigger your own toolbox with be, and the more quickly your judgment will be able to become a value add. 
HG: Learn as much as you can, whether through reading, speaking to people about the industry and / or gaining experience. Learning is such a key part of growing in and enjoying the job, so I would encourage one to definitely prioritise and take charge of that!
IB: Work experience in the private equity team of a law firm is the best way to find out whether you enjoy the day-to-day work of a private equity lawyer. At Sidley we offer vacation schemes to students which is a great way to get some exposure to legal work in that field.
ZH: Apply for vacation schemes at law firms with a strong PE focus – even if you don't end up in the PE team on the vacation scheme, you'll get an insight into PE work across departments.
How can our student readers and junior associates keep up-to-date with the market and industry trends?
FO: Private equity is everywhere. Any topical story in a credible broadsheet newspaper likely touches on private equity somehow. It is worth keeping up to date. If you have access to others in the industry (whether through colleagues or work placements), be sure to ask. You will likely always learn something by hearing a viewpoint from a different lens.
HG: Finding an industry / field of private equity you are interested in, and then reading more around it and finding other like-minded people to discuss thoughts and observations with. Private equity is so broad and so it's impossible to be an expert at every aspect of it. I find it much easier and more realistic to find a few areas I'm interested in and then diving into learning more about them (impact investing, growth equity and the tech industry in my case).
IB: A good starting point to keep up-to-date is the FT (both company and sector specific articles) and other business and financial publications. The website of the British Venture Capital Association is useful for updates on legislative changes affecting the private equity and venture capital industry and also contains examples of equity documents. In addition, following private equity firms on social media is also a helpful way of staying up-to-date.