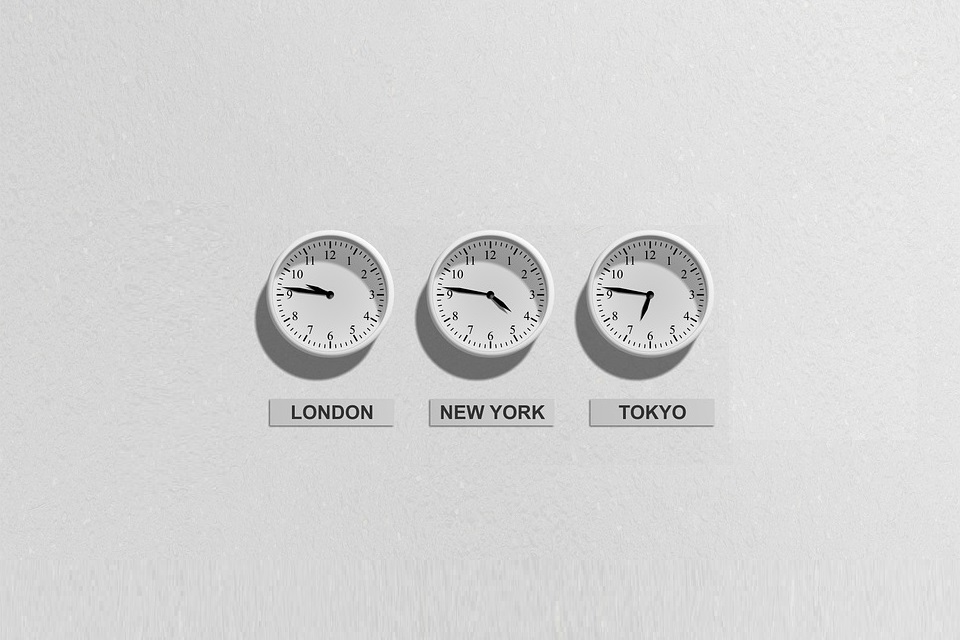 Capital what now? Buying and selling debt or equity-backed securities is big business, which of course means work for lawyers. Over to the good folk of Davis Polk...
In simple terms, what are capital markets and what do capital markets lawyers do?
Jack Kelly, associate: On a capital markets transaction there will usually be at least two sets of lawyers, with one set representing the company issuing the securities and the other representing the investment banks underwriting the transaction. As issuer's counsel, you will typically conduct a due diligence review on the issuer; draft (and verify) the prospectus and other disclosure documents; negotiate agreements between the issuer and its advisers; and coordinate and implement any required corporate restructuring and governance arrangements, all while advising the issuer on the process. Underwriters' counsel will take the lead on drafting the agreement governing the relationship between the underwriters and the issuer, coordinating any interactions with analysts who may wish to publish research on the issuer and engage with other advisers in respect of the delivery of a "comfort package", all while advising the underwriters on the process.
How would you describe the nature of the work? Academic? Procedural?
JK: Capital markets work is usually both academic and procedural. To be an effective capital markets lawyer you need to be on top of any developments in company, financial services and contract law. No two transactions are ever the same and they almost always throw up specific technical questions, the answers to which may require detailed research and discussions with the relevant regulator. At the same time, having detailed knowledge of the offering process is key for any capital markets lawyer and in the past couple of years there have been some significant changes to the UK IPO process, which issuers and their lawyers have had to grapple with. As a junior lawyer, quickly coming to terms with changes in legislation can offer you the opportunity to take a leading role on a transaction. 
Vivek Thanki, NQ: Capital markets work invariably involves a mixture of legal/regulatory awareness and transaction management, as well as industry knowledge. As a capital markets lawyer, you have to keep abreast of practically changing rules and legislation and possess a solid understanding of how they are applied to transactions (as well as the ability to think critically so as to apply the rules to novel deal structures). Capital markets deals are great case studies of different companies and industry sectors – so the lawyers involved are constantly learning about how different companies function and the areas in which they operate. On the procedural side, capital markets transactions are often fast-paced and collaborative – the ability to work well with people, and to progress a deal efficiently towards launch and closing, are invaluable skills for capital markets lawyers to develop. 
Who are some of the main players/clients/parties you interact with?
Dan Hirschovits, partner: There are a whole host of market participants, including companies seeking to raise capital (whether for the first time, such as by way of an IPO, or an already listed company raising further capital); controlling shareholders and other major investors in companies seeking to sell or buy securities; investment banks who help structure, facilitate and underwrite capital raising transactions; other advisers such as accountants, PR and registrars; regulators, such as the FCA, who oversee the rules and standards applicable to companies and transactions on stock exchanges; and industry bodies who consult with, and lobby on behalf of, certain interest groups active in the capital markets.
VT: A vast range of companies (as well as financial institutions and governments) seek to participate in the capital markets. This is done via equity or debt, and in a variety of ways for a variety of reasons – a company may seek to gain access to the capital markets and enhance its reputation through an IPO or raise further capital to fund its operations or an acquisition through secondary offerings or debt issuances. Together with the issuer, a capital markets deal will generally involve banks (in their capacity as underwriters and/or financial advisers), accountants (who audit and provide comfort on the company's financials) and, of course, two sets of lawyers (one for the company and one for the banks). PR companies, consulting firms and existing/prospective investors also play a role.
How is the work different from that done in other transactional spaces such as M&A or banking? 
VT: Parties share a common goal on a capital markets deal – which makes transactions more collaborative in nature. While certain points are negotiated, parties generally seek to resolve any issues swiftly so as to get the deal done – which means that deals are less adversarial than in M&A. Although the ultimate aim of any capital markets deal is to raise finance, the nature of the work is different to banking because it often requires closer familiarity with the issuer's business (so as to produce a prospectus or offering document, in addition to contractual documentation).
What impact is the current political and economic climate having on the capital markets space?
DH: It is certainly making market conditions for raising capital and selling securities in an IPO more challenging whilst significant economic and political uncertainty remains. It places additional focus on a company's "equity story" and rationale for raising capital; and parties being ready to launch a transaction in tighter windows when market conditions provide the optimal opportunity. Having said that, for existing listed companies seeking to raise equity capital to address the economic impact of covid-19, the way in which regulators and industry bodies have shown flexibility in adapting rules and market practices has resulted in significant levels of capital raising activity, both in terms of volume and value, over recent months.
JK: Uncertainty is generally bad for capital markets activity and Brexit has created significant political and economic uncertainty in the UK over the past couple of years. That said, London is an international listing venue and for many companies seeking to list in London, Brexit-related uncertainty will not materially impact their transactions. While companies which are more exposed to Brexit-related uncertainty may face higher execution risk and may feel that it will be more challenging to seek a fair valuation for the securities offered, they will by no means be prevented from coming to the market.
How do you see the market evolving in the next few years?
DH: Continued strong competition between the major international stock exchanges in London, New York and Hong Kong, each vying for pole position in terms of value and volume of capital raising by international companies.  However, it will be interesting to see if China is successful over the next few years in making its capital markets more accessible to international companies and investors, as recent initiatives such as the Shanghai-London Stock Connect have sought to do. It is very early days and too soon to make predictions about the impact of blockchain technology and crypto-assets on the international capital markets, not least given the continued uncertainty regarding their regulatory treatment, but this will be an area to continue to watch with interest.
JK: With the recent introduction of the EU's new Prospectus Regulation, it's difficult to see the regulatory infrastructure changing too much on an EU level. In the UK, it is less easy to give a firm view on the direction of the market: although it is anticipated that the Prospectus Regulation will be carried over and implemented in the UK following Brexit, that will be subject to the final outcome of the Brexit negotiations.
What was your role on the latest deal you worked on?
JK: The latest deal I worked on was an (ultimately aborted) issuer-side IPO and premium listing on the London Stock Exchange's Main Market. On this transaction I took the lead on drafting the prospectus and ancillary documents, ensuring that the company's post-IPO corporate governance structures were prepared and generally advising the company as it prepared to transition from a privately held company to a publicly-listed one. A key part of my role was liaising with the company's sponsor to manage the transaction process and ensure that all advisers were working efficiently towards the company's end-goal.
What was the most interesting deal you worked on?
DH: It is rare that a deal doesn't throw up interesting legal and commercial issues that are novel to that transaction specifically, regardless of its size in financial terms or market recognition. As a junior lawyer, I was fortunate enough to have been involved in a number of the UK bank recapitalisations that were a feature of the credit crisis in 2007/08, where there was a real sense of urgency and testing of market boundaries.
VT: I've been fortunate enough to work on a range of capital markets transactions in London and New York (representing both issuers and banks). These involved retail and manufacturing clients, tech, insurance and biopharma companies and sovereign issuers. It is hard to single one out as being the most interesting – although a particularly memorable deal I worked on was a significant recent rights issue for a well-known UK listed company. The deal was necessary for the company to access liquidity, while dealing with the effects of the coronavirus lockdowns and a consumer shift towards online shopping – it was interesting to see how the transaction was structured and the importance of the deal for the company's future prospects.
Is the stereotype that capital markets lawyers work some of the longest hours a fair one?
JK: Probably not. Although the period leading up to the culmination of a deal can be intense, this is no different to other transactional practice areas. The hours of a capital markets lawyer tend to be fairly unpredictable, so you learn quickly to take the highs with the lows.
What opportunities are unique to working at Davis Polk?
DH: Working in the London office of Davis Polk provides junior lawyers with the opportunity to work on cutting edge, high-profile, cross-border capital markets transactions in the US, Europe and Asia. They get to do so in a collegiate and supportive environment, at one of the leading capital markets firms in the world.
VT: In London, Davis Polk has a broad corporate practice that includes both capital markets and M&A – which means that lawyers can work on both kinds of transactions at the same time. As Davis Polk is a leading corporate firm, the kinds of deals we work on are high-profile and involve household names. Our lean team allows for increased responsibility on such deals at an earlier stage – trainees and junior associates will very often develop good working relationships with people in clients' organisations and with senior associates, counsel and partners at other law firms. Davis Polk's efficient, deal-oriented style of working means that junior lawyers quickly become comfortable with transaction management at the same time as learning about the substantive legal and commercial issues which underpin a deal – always with the support, expertise and availability of senior members of the Davis Polk team.