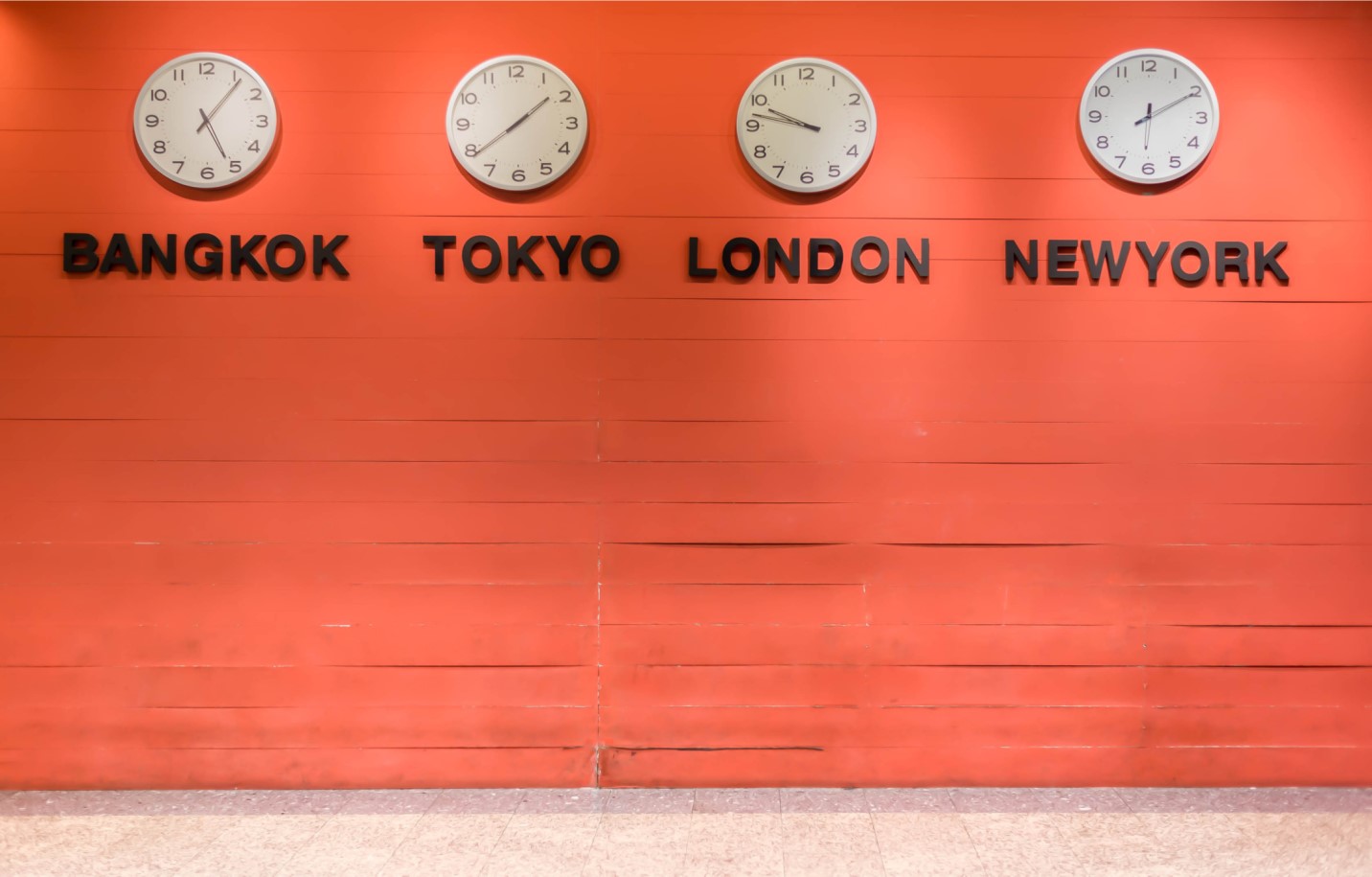 There's M&A and then there are global transactions: coordinating deals internationally takes a very special type of law firm. We interviewed expert lawyers at Freshfields who give us the inside view on their daily lives and how to enter it.
What is a global transactions practice?
Ann-Marie Elvin, associate, New York: The hallmark of a successful global transactions practice is seamlessly integrated client service—across practice groups and jurisdictions.
Mario Hüther, partner, Frankfurt: We formed the global transactions group to support clients doing transactions which require support from different practice areas and from different jurisdictions. When you look at smaller offices around the world, you realise not every office specialises to the same extent as bigger ones. It's much more powerful to join forces.
Sarah Su, London senior associate seconded to Hong Kong: Freshfields merged corporate, finance and real estate into one integrated practice group. This facilitates greater collaboration between different practice areas, which in turn allows us to better meet clients' needs and provide a fully joined-up service.
Elvin: Our global transactions practice advises clients on a range of complex, cross-border mandates, including private and public M&A transactions, joint ventures, debt and equity financings, bankruptcy and restructuring matters, and other commercial agreements.
Which roles do trainees, associates and partners play in transactions?
Michael Hilton, partner, Abu Dhabi: As law firms evolve, clients expect partners to be very hands-on and available 24/7 so I work very closely with associates, rather than in a chain of command. Clients won't pay for junior associates to sit there and do mindless, inefficient tasks, so we look to develop our people as quickly as possible, to ensure that the client sees them bringing real value to a transaction.  
Charles Wakeford, trainee, London: The base expectation for trainees is to be involved in the process aspect. We're in charge of keeping a documents list running for signing and closing. We also liaise with local counsel or experts on due diligence reports. We have legal services centres with locations throughout Europe and Asia called the Hub which help us with all aspects of a transaction from company searches to drafting and signing documents, so trainees are often expected to be their first port of call. Beyond the process driven tasks, trainees are strongly encouraged to get involved and develop skills in more technical areas throughout the course of any given transaction.
Su: Generally, I'll be the day-to-day contact for the client and responsible for managing the deal. This means pre-empting issues and making sure that the right people in the different practice groups are tapped in at the right time to get the deal across the line. In order to do that effectively, it's important for me not only to be across the detail, but also to be able to see the bigger picture and have a bird's eye view of how to reach the ultimate goal.  As I'm a native Mandarin speaker, one of my key practice areas is the China market and I've worked with many Chinese clients. Being able to advise the client in their native language has been incredibly helpful – it creates a more efficient working relationship, builds trust with the client and helps to avoid miscommunications.
"Transactions always have a cultural angle, so you need local contacts."
Elvin: Depending on seniority, associates may participate in high level structuring and client negotiations, draft transaction agreements, manage multiple workstreams, review legal documents, and/or prepare due diligence reports and other ancillary documents. Trainees often assist with process elements, including managing signing and closing checklists and assisting with due diligence. Within these roles, I've found that there are considerable growth opportunities for driven associates.
How do cross-border transactions differ from domestic transactions?
Hilton: We're very lucky to be English-law qualified because outside the US, many transactions are governed by English law. So the nuts and bolts of transactions, documents and what people do or don't want can be applied on a global level. Essentially, I could do what I do in London or Singapore, but it's better for mine and the firm's business if I'm close to the clients – so that I can have a personal relationship with them. That said, different regions can also throw up different issues. For example, every UAE company must have a UAE national as the majority shareholder. This is a really big topic of conversation in the UAE legal community at the moment because the law is in the process of changing – and that is of course relevant to not only those who are already here, but new investors looking to come into the market. If you're advising a US private equity house investing into the UAE, for example, they want to make sure they actually own what they're buying, can control it and have robust legal protection – but also aren't in breach of any of the relevant laws.
Hüther: Transactions always have a cultural angle, so you need local contacts. In emerging markets, although the legal side of things is clear, you rely on local counsel to give you the full background on what's going on in the country. Corporate clients in France and Germany like the transaction documents to be governed by local law, but even so it's very common for London and New York to be involved because they are finance hubs. For instance, I worked on a transaction for a German-listed company with a Spanish majority shareholder which pursued a public takeover of a publicly listed Spanish construction company. There was also an Italian bidder, so it involved advice on Spanish law (place of the construction company), Italian law aspects for the second bidder and German law for the financing. In the end the German and Italian clients offered joint bid, so we ended up with a transaction for a transaction.
Su: In order to advise a client effectively, it's important to understand the cultural and market practices that influence them. This helps us to better understand their drivers and ways of working, and adapt our style to suit their needs. For example, with Chinese clients, particularly state-owned enterprises, it's really key to understand the chain of command behind the scenes: how do decisions get made; who calls the shots; are there any politics or sensitivities we need to be alive to? These are all questions that should be answered early on in order to pre-empt issues and make the working process much smoother. A regulatory angle will generally be present in the types of cross-border deals that we do – and this is becoming increasingly so as many countries tighten rules on foreign investment. So if a Chinese client is looking to acquire a UK target, there will likely be approvals required in both China and the UK – so it's important to identify these early on in order to help our client successfully navigate the regulatory process.
Why do clients need lawyers with global expertise?
Elvin: In an increasingly connected world, clients need lawyers who understand not only the laws of the jurisdictions in which they operate, but also the markets, political contexts, and regulatory regimes. At Freshfields, our clients are global, so the advice we give—and the service we provide—must meet that challenge.
Su: All Freshfields lawyers will be exposed to a wide range of legal issues in different jurisdictions from day one, so whenever a client faces a legal problem, mostly likely, you or one of your colleagues will have dealt with a similar issue before and will be able to tap into that experience. This not only saves time and cost for the client, it can also be the difference between the success and failure of a deal.
"The most demanding times also usually provide the most rewarding experience.  As a transactional lawyer, you have to make your peace with that."
Hüther: It's like having a toolbox where you learn by experience over the years. For example, if there's a takeover of a Dutch company you'll typically look at Dutch law. The Dutch counsel may not be experienced in international transactions, so they can tell you "we have a problem because of X" but don't know the solution. I can then say I had a problem with X in a Spanish transaction, and this was the solution, so let's see if it'll work for this transaction.
Piusha Bose, counsel, London: There are nuances in all global transactions. For example, with emerging markets there can sometimes be tax or regulatory complexities which we have to bear in mind to be able to spot issues. It can be challenging when dealing with  parties in different jurisdictions and time zones, which means we have to be very joined up with all our offices. It's simple things such as making sure that if someone has spoken with a client it's been communicated to the rest of the team. It's an old cliché, but one of the reasons we are able to successfully do complex global deals is because we work as a team.
What are the highs and lows of your job
Hilton: The highs go with the lows. It's a very challenging environment which can be quite stressful but also very exciting, so it brings the best out in you. When transactions are at their most intense they're pretty all-consuming. The most demanding times also usually provide the most rewarding experience.  As a transactional lawyer, you have to make your peace with that.
Hüther: The most interesting part is learning how different issues are dealt with in other jurisdictions. That also helps you better understand the law in your own country and look at things from a different angle. However, deadlines are deadlines so you have to fit a lot of work into a short timeframe. There can be 60-odd lawyers involved on one matter so everyone has to rely on each other to deliver their bit on time, which means there are times when you can't just take a couple of days off.
Su: The thrill of the deal is what keeps me going. There's a real sense of achievement when you've worked really hard on a deal – doing some long hours and navigating tricky issues – and managed to overcome that to make the deal a success. Unsurprisingly, we can work long hours and the pressure increases as you get more senior – and that's something all students should come in with their eyes wide open about. However, the highs definitely make the lows worthwhile.
Do you have any career defining moments?
Hüther: Almost every lawyer will remember the first time they negotiated a contract on their own. When I was a third-year I advised Porsche on their €35 billion attempted takeover of Volkswagen in 2007. It really tested me because I couldn't hide behind anyone. 
Hilton: The way I've seen our Abu Dhabi office grow has been unbelievably exciting – from start-up, through to adolescence, then to a proper office standing on the same footing as our worldwide offices. It's liberating to develop really important relationships from nothing.
Su: I was seconded in-house to Barclays, which really helped me see things from the client's perspective. In private practice, you'll normally have a principal client contact, which means you can sometimes be slightly removed from what's going on behind the scenes. When you're in-house, you really get to see the inner workings of the client, and get a proper understanding of their drivers and what makes them tick. The experience really helped me when I returned to Freshfields. Of course my secondment to Hong Kong has also been a career defining move.
What are the current issues affecting the market?
Bose: There is an increasing middle class and increasing consumer spending in India and other emerging markets. These countries are of importance to companies who want to expand their global footprint. It's also been interesting to observe the increase in shareholder activism, which is essentially shareholders trying to influence a company's behaviour through their individual ownership of that company. 
Su: As many countries tighten rules on foreign investment, cross-border deals are facing heighted levels of regulatory scrutiny. It's therefore really key to understand the regulatory risks associated with a transaction and agree a strategy with the client early on so that they can put their best foot forward in navigating the regulatory process. Global politics is also significantly influencing M&A activity. The US-China trade war has clearly dampened cross-border M&A between the US and China, and any Chinese client looking at a US target (or vice versa) would need to think very carefully about the potential execution risks.
What are your recommendations for students considering a career in global transactions?
Bose: Read the financial papers and find out more about what we do generally and see whether it interests you. It can be quite hard work and really helps if people enjoy what they do. Vacation schemes are always a good idea.
Hilton: Being technically excellent is non-negotiable. You need to develop real business acumen because clients don't just pay for legal advice, they need you to be able to map that into the real world in a practical way. It's important to enjoy both the technical and relationship sides of lawyering and be willing to work as part of a team. Don't worry about manoeuvring in a particular way; just get your head down and get on and the rest will invariably take care of itself.
Wakeford: Confidence is a huge factor; be confident in your ability but also know when to ask for help. You have to take pride in your work and take responsibility for it because that makes the whole process run more smoothly. There will be times where you get tired, but you need to have the energy to keep performing at the highest level you can.
Elvin: Read the Economist, Wall Street Journal, or Financial Times regularly to gain a sense of current transactions and whether the work might interest you. Law school courses on negotiations, drafting, etc. can also be helpful, but the best training you'll receive will be on the job.
How can lawyers progress their careers in this market?
Su: It can be very easy in our job to get stuck at your desk doing deal after deal. And whilst building up that deal experience is very important, it's equally important – particularly as you become more senior – to look up from your desk and make sure that you're visible to clients and senior colleagues. Building up a strong public profile is key to progression, and it'll help you later down the line if you start early.
Elvin: I believe that the most successful global transactions attorneys are those who have a deep understanding of their clients' objectives. If you appreciate which issues matter most to your clients and consistently find ways to help your clients achieve those objectives, you'll develop stronger client relationships and do well in this market.