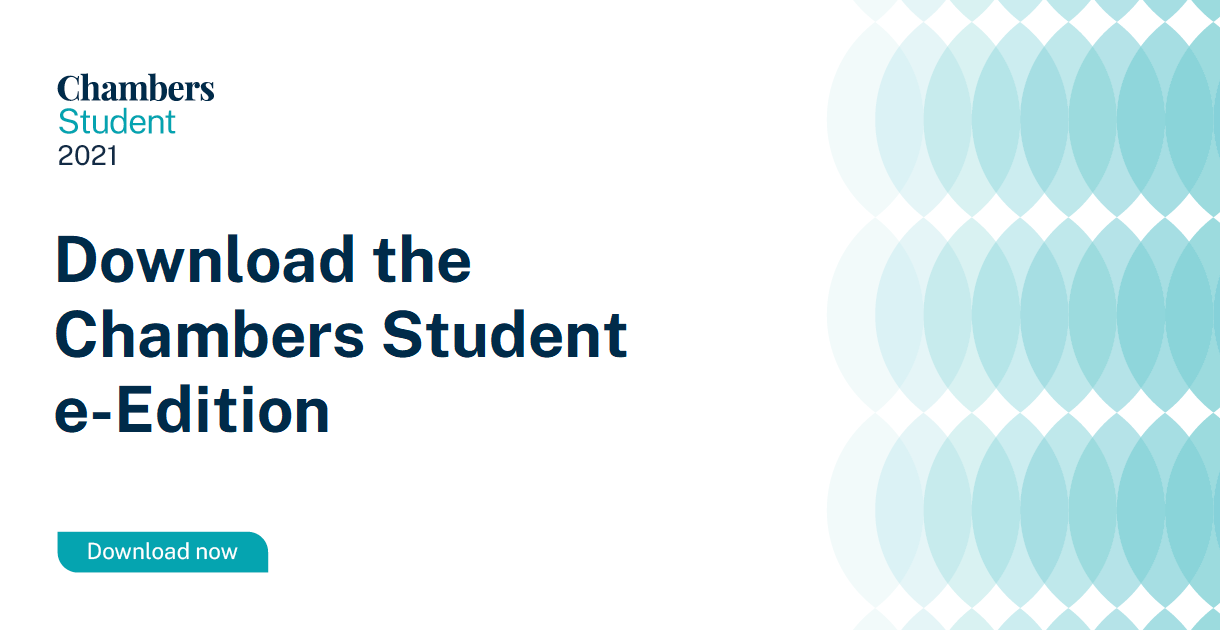 The 23rd edition of Chambers Student is now live!
2 October 2020
The editors' foreword
The world has changed forever – we're all a bit bored of hearing chilling truths like this. It may be factual, but after students have endured such a rough spell, we could do with something more comforting and familiar. Happily, we've seen the average NQ salary continue its steady increase in the face of 2020's drama, and the indications are that trainee retention is not a disaster. Although it's early days, the mood is of opportunity, not panic.
And, to be blunt, some shift in the dynamics in this profession was long overdue. The UK-US firm model of being office-bound at antisocial hours had become outdated, incompatible with modern family life and taking its toll on diversity and mental health. We learnt in our research this year that if firms fail to look after their trainees' mental health, they will soon leave in high numbers. In every True Picture this year, we ask trainees to examine their firms' handling of stress and wellbeing. For so many, this new remote-lawyer life is not unwelcome.
Just when students could do with a break, the new frenzy of online marketing from the profession will overwhelm many. Deciphering truth from spin and clarity from clamour is the challenge. Luckily, our research team devotes itself to that very task.
Antony Cooke, Editor 
With covid-19, Brexit and tech all reshaping the legal landscape, it can be easy to forget that the route to qualifying as a solicitor is set to change completely in autumn 2021. With the introduction of the Solicitors Qualifying Exam (the SQE to its friends), entry into the legal profession may become more accessible than ever before, with the need to do a formal training contract swept away in favour of 24 months of legal work experience. Does this mean goodbye to the old model? Don't bet on it – firms will largely continue to recruit trainees as they always have. With just 37.3% of our trainee survey respondents rating their law school as good value for money, potentially lower costs will also be very welcome…
Just as the entry points to the profession are changing, so too are the long-term aspirations of trainees. This year's research showed only 18.8% of firms' most recent recruits decisively plan to make partner at the firm they train at. Lateral moves between firms and to client companies are becoming more and more common. That doesn't mean students reading this need a 30-year career plan; given how many new opportunities are being created in the legal world every year, flexibility will be a big strength for the solicitors of tomorrow.
Michael Bird, Deputy Editor 
When you pictured your future as a lawyer, video meetings and working from home in your slippers probably didn't feature. But here we are. Amid news of cutbacks and belt-tightening, it's easy to focus on negative headlines, but law students shouldn't despair. As was the case after the 2008 financial crash, firms are adjusting to a changing landscape. Clients' questions and concerns may change, but their need for legal advice will not. Lawyers today have a key role to play in supporting clients, whether it's an insolvency, employment or insurance problem. One sure positive that's come out of the chaos has been the huge shift in attitudes to remote working. Magic circle firm Linklaters has already committed to a 50/50 split between office and home post-pandemic. Invest in a quality pair of slippers, we say (just make sure your top half is always Zoom ready).
Leah Henderson, Deputy Editor 
We recently learnt from the Bar Council that 46% of the most junior barristers (those with up to two years' experience) had suffered a 70% reduction in fee income as a result of the pandemic. So much has been achieved in recent years to widen access at the junior end of the profession, but with the pandemic, there is the fear that these hard-won gains could be reduced or lost. The junior end of the profession is at once the most diverse yet the most vulnerable in a recession.
But there are some positives arising from this year. Law firms and sets of chambers alike are realising that virtual recruitment strategies are an essential tool for reaching a more diverse pool of candidates. With fewer barriers to attending interview and networking, we hope that this reliance on virtual processes will remain and increase social mobility in the law.

Our 2020 research highlighted some highs and lows in D&I. London firms were deemed to be performing better on D&I, and women were no less happy than men with their trainee experience. But we also found firms need to work harder to retain women and minority ethnic trainees longer than a couple of years. Keep in touch with our newsletter over the coming months as we build on our hub of frank and in-depth discussion on these important topics.
Paul Rance, Deputy Editor 
---