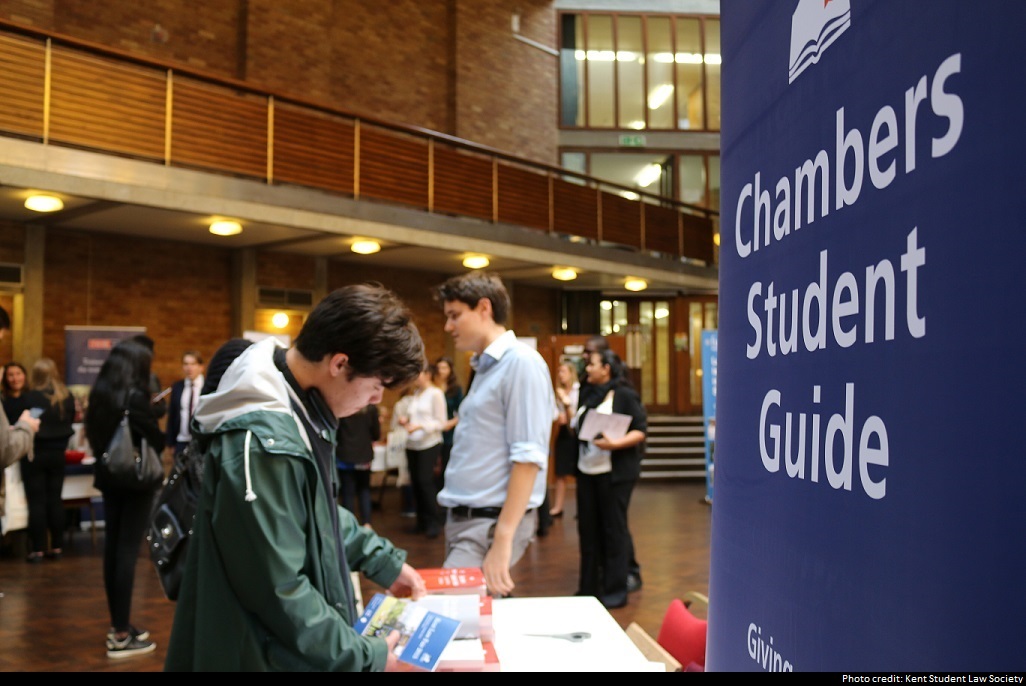 Law fairs: when, where and what? Find out when fairs are being held, where you can pick up a free copy of Chambers Student, and how to make the most of fairs.
Every autumn the Chambers Student research team travels to law careers fairs up and down the UK to hand out 1,000s of free copies of Chambers Student and answer your careers questions. On the right is a list of the law fairs where we handed out copies of the guide during autumn 2016.
If you didn't manage to get one of our guides at a law fair ask your university or law school careers office for a copy of Chambers Student 2017. We've sent out 1,000s of free copies of our books to over 100 universities and law schools across the UK, so they should have a copy for you. If they don't ask them to contact us.
Alternatively, read the whole guide for free on this website. We recommend you start here for the solicitors' profession or here for the Bar.
Law fair: What do you think is the best strategy?

Depending on which approach you take, you'll get very different things out of your law fair experience. What sort of law fair attendee are you?

Strategy One: The magpie. You're passive and blend into the crowd. The most you'll get out of the day is a few pens, plastic bags and chocolate bars.

Strategy Two: The weight-lifter. You pick up all the literature you can. You'll have sore arms and a mountain of material to plough through at a later date... if you ever get round to it.

Strategy Three: The explorer. You have a rough idea where you want to work and which areas you'd like to specialise in. This is your chance to scout around, have a chat, and hone in on those firms that really take your fancy.

Strategy Four: The interrogator. You've done your research, and have pinpointed which firms you're interested in. Now's your chance to get the inside scoop on the things that matter to you. What pro bono work can trainees do? Are there any diversity initiatives at the firm? If you're lucky, you might even make some contacts you can mention on the dreaded Application form.

We think we know which approach works best. Do you?