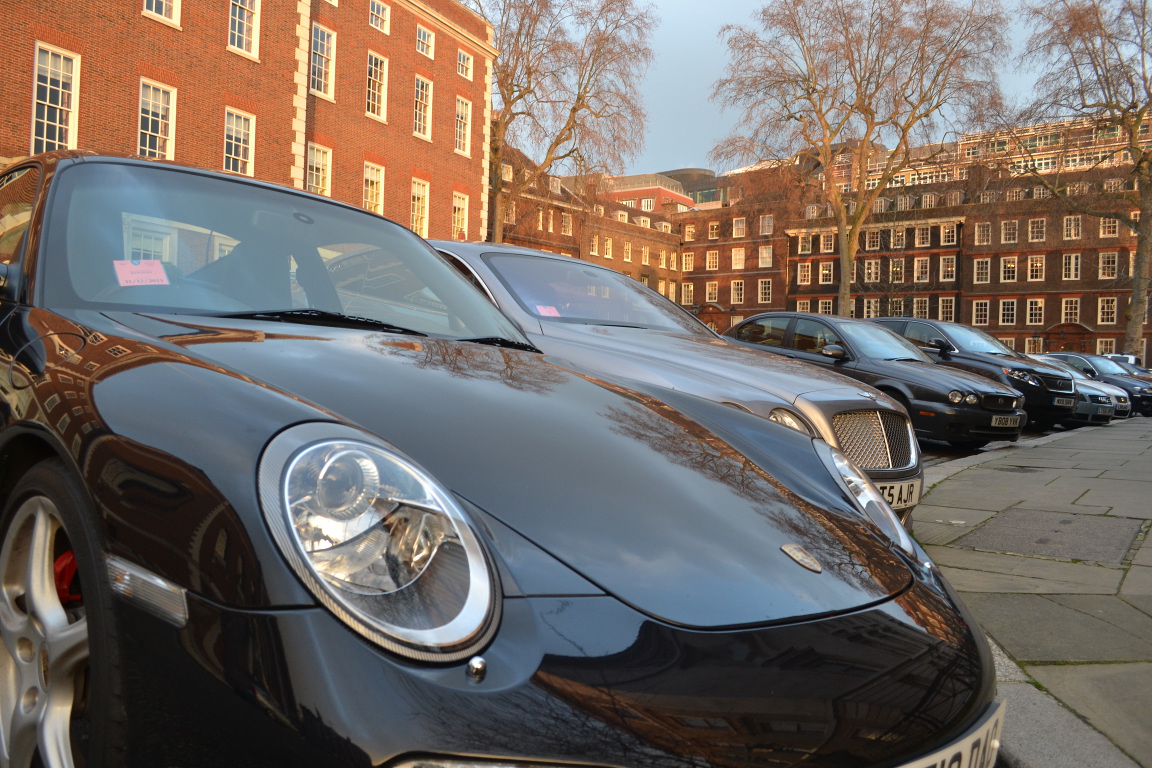 One of the questions we hear most often from students is: 'If I become a barrister, how much can I expect to earn in my first few years of practice?'
This is a difficult question to answer, for two reasons. The first is that (most) barristers are self-employed. They may work out of chambers and have clerks pitching them to potential clients, but ultimately they are solo operators and – since the Bar is a gentlemanly, old-school sort of place at times – your typical barrister would probably consider it a little vulgar to reveal how much wedge he's packing. As it were. This is probably the reason the Bar Council seems extraordinarily reluctant to publish anything about barristers' earnings, deeming it too sensitive a topic to comment on.
The second reason is that, quite simply, the amounts that can be earned vary hugely, depending on each individual barrister's personality, area of practice, the chambers employing them and its location in the country. A QC who has made a good name for him or herself over many years, working at a top London commercial set, can become, if not as rich as Croesus himself, then at least wealthy enough to never run short of vintage cars or homes in the Cotswolds.
It was rumoured that superstar silk Jonathan Sumption was paid £10 million in his last case before his elevation to the Supreme Court, representing Roman Abramovich (although Sumption's chambers denied this was true, and £3 million may be a better estimate). By contrast, a poor-quality barrister at a poor-quality set – yes, they certainly exist – may struggle to make enough money to live on. And the lack of dosh available at the junior end of the Criminal Bar is well documented.
Furthermore, as barristers are self-employed they can take as much or little holiday as they want. This naturally has an impact on their annual income.
So, as you can see, the answer to the question 'how much do barristers earn' is 'how long is a piece of string?'
Obviously, this isn't a hugely helpful response for someone considering a career at the Bar, so we got in touch with our contacts at a number of leading barristers' chambers in different areas of practice and asked what their most junior members would typically earn. They provided us with the numbers below, which we suggest you regard as a general guideline rather than a definitive 'this is what you will earn'.
| | | | | |
| --- | --- | --- | --- | --- |
|   |   | Earnings (Year 1) |   | Earnings (Year 2) |
|   |   |   |   |   |
|   Commercial |   | £40,000 - £100,000 |   | £70,000 - £200,000 |
|   |   |   |   |   |
|   Public |   | £20,000 - £80,000 |   | £40,000 - £100,000 |
|   |   |   |   |   |
|   Crime |   | £10,000 - £40,000 |   | £40,000 - £70,000 |
|   |   |   |   |   |
|   Family |   | £20,000 - £50,000  |   | £40,000 - £90,000 |
|   |   |   |   |   |
|   General Civil |   | £20,000 - £50,000  |   | £40,000 - £100,000 |
|   |   |   |   |   |
|   Chancery |   | £30,000 - £100,000 |   | £60,000 - £200,000 |

(Last updated: December 2016)
Please note: the figures above represent the upper and lower limits, and the mid-point between them should not be taken as an average pay packet. Take crime, for example: growth at the top end will be driven by privately-funded cases, but drastic legal aid cuts have meant average earnings have shrunk recently. Earnings will vary depending on how busy you are, how high-profile your set's work is and the type of clients. Publicly-funded children's law family work for a local authority client will pay much much less than privately funded divorce work.
Any more clues? Well, it is useful to look at the pupillage awards offered by each set of chambers. Since such awards are funded out of the communal pot that all barristers in chambers pay in to, the logical conclusion is that the higher the award, the better the set is doing and the more you could potentially earn.
Pupillage awards at the top commercial sets have risen significantly in the past few years and you can expect them to continue on an upward trend. You can find a full overview of the awards offered by sets covered in our Chambers Reports below.
Far and away the highest pupillage award as of 2016 is Atkin Chambers' £72,500. This is the highest amount of money it's possible to earn in a first-year law graduate job, beating all City trainee solicitor salaries hands down. It is also higher than many City NQ packages.
Atkin Chambers is not the only high-paying set. A growing group of top sets offer awards of £65,000 to £70,000 (having previously offered £55,000 to £60,000). If that is what you are getting paid as a pupil, it is also reasonable to assume you could earn at least as much in your first year of practice.
Pupillage awards
Below are the pupillage awards of the sets covered in our Chambers Reports. Many are at the high end of the spectrum as most of our sets are commercial, Chancery, common law or mixed outfits.
£12,000 is the minimum permitted award, as prescribed by the Bar Council, and is typical of criminal and smaller civil sets. (Note that, although a pupillage award is not a salary, £12,000 is approximately equivalent to the national minimum wage based on a 36-hour week.)
 
 £12,000
 2 Bedford Row

 (+£10,000 guaranteed earnings)

 
 
 
 
£24,300-£24,900
Government Legal Service (+BPTC fees and grant)
 
 
 
 
£25,000
5 Essex Court (+15,000 guaranteed earnings)
 
 
 
 
 
 
 

£27,000


Cloisters (+27,000 guaranteed earnings)


 
 
 
 
£30,000
Queen Elizabeth Building

 (+ second six earnings)



 
 
 
 
£35,000


1 Hare Court
St John's Chambers
 
 
 
 
£50,000



Francis Taylor Building (+£10,000 guaranteed earnings)
Henderson Chambers
Matrix Chambers

 
 
 
 
£52,500
39 Essex Chambers
 
 
 
 
 

 

 
 
 
 
£55,000

 

Crown Office Chambers (+ £10,000 guaranteed earnings)
2 Temple Gardens (+£15,000 guaranteed earnings)


 
 
 
 
£60,000
Erskine Chambers
 
 
Falcon Chambers
Outer Temple Chambers
Pump Court Tax Chambers
 
 
 
 
£65,000
Blackstone Chambers
 
 
Brick Court Chambers
 
 
Essex Court Chambers
 
 
One Essex Court
 
 
20 Essex Street
 
 
Fountain Court Chambers
 
 
11KBW
 
 
Keating Chambers
 
 
7 King's Bench Walk
 
 
Landmark Chambers
Maitland Chambers
 
 
Monckton Chambers
 
 
4 New Square
 
 
XXIV Old Buildings
 
 
Quadrant Chambers
 
 
Serle Court
South Square
4 Stone Buildings
3 Verulam Buildings
Wilberforce Chambers

 
 
 
 

£67,500

 
 
 
 
 
 
 
£70,000
4 Pump Court
 
 
 
 
£72,500
Atkin Chambers
 This feature was first published in our December 2011 newsletter.
It has been checked and updated on various occasions since then.