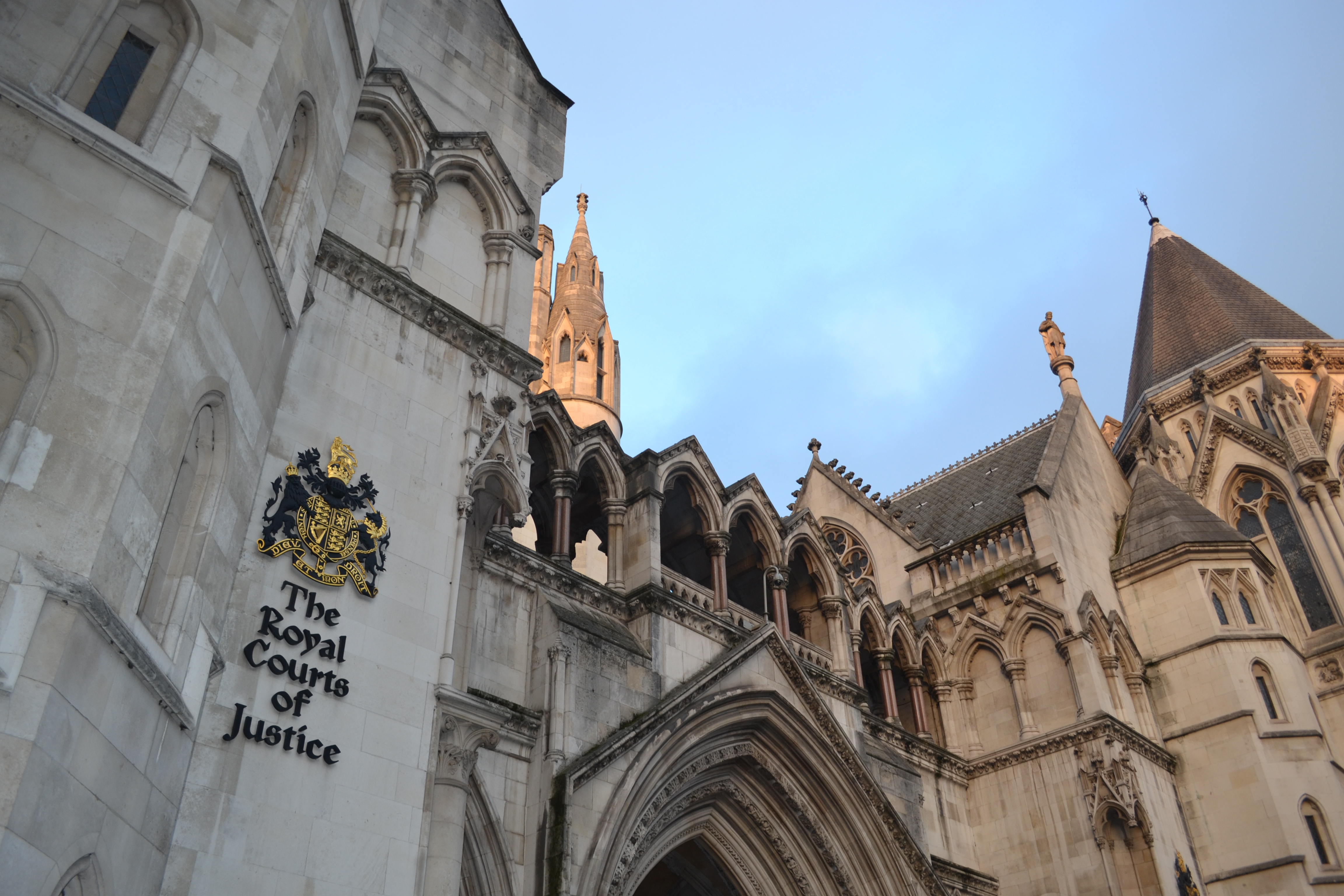 The Bar is an eminently competitive world in which the hours can be punishing and the work arduous, but the mix of high-octane excitement, advocacy opportunity and prestige is unique.
Read our newly updated content on the Bar:

A preliminary warning
Pupillage and tenancy
Getting Bar ready
Pupillage applications and interviews
Essential Bar stats: a harsh reality 
It's no secret the Bar is an incredibly competitive field. "Becoming a barrister is a strenuous and difficult process which is not to be underestimated," a current pupil told us. The statistics alone are enough to put someone off: according to the 2014 Bar Barometer the number of students who successfully completed the BPTC in 2011/12 totalled 1,260, though only 438 pupillages were actually offered that same year. Add to that pool the BPTC grads from previous years still hunting for jobs and you can see just how diminutive that latter figure starts to look. And the situation is getting worse not better: the latest information we've gathered informally suggests that the number of pupillages on offer has fallen in 2013 and 2014 to around 350, while Bar School enrolments are up!
Being a barrister is, so claims one sage QC we interviewed, "quite simply, the best job in the world."
The initial odds of landing a pupillage will probably discourage the casual applicant. But the average would-be barrister is made of sterner stuff and usually has a deep-seated commitment to this branch of the profession. If you don't have that commitment then it's probably best to pursue a career in another field.
In an effort to address this obvious problem of over-subscription, the Bar Standards Board raised its admission standards by introducing an official aptitude test for BPTC applicants in 2013. It's now compulsory for everyone who wants to do the BPTC and is designed to test logic, deduction and interpretation skills. 
Will you make it? 
If you're still soldiering on at this point, it's safe to say we've established your vocational drive. But do you have what it takes to distinguish yourself from the multitude of other applicants? This is a tough one. Meet enough pupils and barristers and you'll see what makes someone successful can vary hugely. That you're gobby/argumentative/confident doesn't necessarily mean you'll make it, nor is success guaranteed by superstar academic results and an ability to complete the Times crossword in three minutes.
Ask a chambers recruiter to define the qualities they look for, and they'll speak in fairly general terms (read: academic credentials, people skills, analytical skills, commitment, passion, an ability to express ideas), relying on the vague platitude that 'you know a good one when you see one.'
Check out our Chambers Reports and Practice areas at the Bar features to learn more about the skills required in various specialist areas. 
Another matter to consider upfront is how marketable your university is to recruiters. A common preconception is that only Oxbridge graduates have a shot at the Bar, but this is patently untrue. The most recently published Bar Council report shows that graduates of these two elite establishments only made up 35% of all pupils in 2010/11. That said, Oxford and Cambridge are undeniably happy hunting grounds for chambers, so the lower your university is in the rankings, the more you'll need to make up for it by way of stellar grades and worthwhile extracurriculars.
Is the cost of training prohibitive? 
The GDL conversion course is expensive, and the BPTC is painfully steep, so it makes financial sense to be fairly confident about your prospects of succeeding at the Bar before setting out for law school. And then there's the pupillage year to consider: many criminal or general common law sets only pay their pupils the bare minimum award of £1,000 per month (as prescribed by the Bar Council). Of course, there are plenty of commercial sets that offer pupillage awards in line with trainee salaries at big City firms and even advance funds for the BPTC year – you've just got to apply in time.
Any way you slice it, getting through law school and pupillage is a pricey business and those without cash at their disposal or a locked-in funding deal will likely require loans from a bank or their parents. Read our How to fund law school feature for more on the options at hand. Check out our info on the four Inns of Court too – of all the potential sponsors out there, they have the deepest pockets, offering nearly £5m each year to students.
Huge debts aren't as worrying for those guaranteed a fat income, but we should point out that the common perception that all barristers are rolling in it is pretty out of touch. Public funding for civil, family and criminal cases is rapidly dwindling as legal aid cuts start to bite, so those determined to serve their community will face a tough road in terms of remuneration, particularly at the lower levels. 
On the other hand, privately paying clients still need legal advice, and commercial sets continue to thrive. There's no question that tenancy at one of the best commercial sets pays very well indeed: some Commercial Bar stars earn well over £1m a year, while the income of pupils who make it to tenancy at good-quality sets can quickly outstrip that of their solicitor peers. Do be aware that within each area of practice at the Bar are a few Premier League sets and many others in lower divisions. Unsurprisingly, a set's stature contributes greatly to its tenants' incomes, and the difference in earnings between the top and the bottom is not insubstantial.
Get Bar ready 
If you're still at university there's plenty you can do to prepare yourself for a shot at the Bar. Landing a First is key, particularly if there's anything a little dicey about your CV – mature students and those with poor A levels, take note. Applicants with 2:1s are two a penny, and a 2:2 will almost certainly scupper your chances, bar those who can demonstrate some truly remarkable alternative qualities. On that note, chambers are generally more interested in your undergraduate performance than what you can muster up on the BPTC, but frankly you should try to get the best grades at every stage. 
When it comes to postgraduate degrees, it's really up to you. Many of the Bar's most successful candidates have a master's degree from a good UK university or institution abroad, but simply holding an MA will not in and of itself help you score a pupillage. 
The best way to demonstrate commitment to the Bar is to undertake mini-pupillages – ie, work experience at a barristers' chambers. Whether assessed or not, minis offer the opportunity to observe barristers in chambers and probably also in court, although the degree of involvement varies hugely from one set to another. A good mini will see you sit in on a pre-trial conference (with the client's permission) and included in discussions about the law.
A mini-pupillage is an important point of contact with a set and an opportunity to create a good impression for an application later on.
Many applicants find three or so days an economical and sufficient amount of time to get a sense of a set's working style and culture. Assessed minis have the added element of paperwork or appraisal through oral discussion. A typical scenario will see mini-pupils instructed to analyse a set of papers and produce a piece of written work, which is usually discussed with a supervisor. Some sets use assessed minis as a formal part of the recruitment process, but most recognise that would-be pupils can't go everywhere and take applications from those who haven't yet spent time with chambers. Indeed, during this year's interviews we spoke to many pupils who didn't complete a mini at their own set. 
A mini-pupillage is an important point of contact with a set and an opportunity to create a good impression for an application later on. It's also good CV and interview fodder, so make the most of the experience: take notes, don't be afraid to ask questions (at appropriate moments of course) and be sure to reflect on what was good and bad about your experiences. Recruiters often tell us that applicants who simply list or describe their legal work experience fall short in comparison to those who articulate just what they've learned from shadowing practitioners. 
Not all sets offer mini-pupillages, and some will only take students in the final year of academic legal study (be it degree or GDL), so make sure to check their websites carefully for how and when to apply. 
Unfair as it may seem, personal contacts can still go a long way in obtaining a mini – apply to an Inn of Court to be assigned a sponsor, or if you've started dining at your Inn, start schmoozing. 
Stand out from the crowd 
Ever increasing competition for careers at the Bar means that top grades and a short stint of work experience alone are no longer sufficient for scoring a pupillage. Consider the backgrounds of some of the pupils we've spoken with over the past few years: one worked as a human rights intern investigating genocide in Mexico and Guatemala, another ran a charity in South Africa and a third interned at the European Commission in Brussels before reporting on war crimes trials in Tanzania. With impressive rivals like these at every turn, it's up to you to make sure your credentials are up to scratch. 
Of course, working abroad is by no means a requirement; there are plenty of things you can do from your home town to amp up your CV. Take pro bono experience, for example – the Bar Standards Board requires BPTC students to undertake a certain amount of pro bono work during their year of study. To ensure you land something that both interests you and adds weight to a pupillage application form, it's a good idea to investigate the options as soon as possible. 
Getting involved with debating and mooting opportunities, entering mock trial events at law school and keeping an eye out for essay competitions are also good ways to beef up an application. "I sacrificed my social life to get the best experience possible," a pupil at a top set told us, "and in the end it paid off." Don't forget that scholarships offered by the Inns are not just a way of funding your education either; such prizes go a long way in marking you out from other well-qualified candidates. It goes without saying that networking is also an important way to make sure you get noticed.
Through the Gateway 
Most candidates coming straight from uni begin making pupillage applications during their final undergraduate year, although some of the top commercial sets encourage students to apply in their penultimate year in an attempt to snap up the best candidates early. In general, however, the majority of pupillage offers tend to be made to students following the completion of the BPTC. 
Since March 2013 students have been able to make applications through the Pupillage Gateway, an online tool that lets users tailor their applications for each of the sets they apply to. The Gateway is a replacement for the Pupillage Portal, a system that existed from 2009 to 2012 and itself replaced an earlier online system called OLPAS.
Users can target a maximum of 12 sets through the Gateway each annual cycle. 
Participation in the Gateway is voluntary for chambers, though if they run their own separate application schemes they still have to advertise vacancies on the Pupillage Gateway website and in the Pupillages Handbook, which is published in March each year to coincide with the National Pupillage Fair in London. You can find out which sets use the Gateway and how to apply to the ones that don't by reading our Chambers Reports.
Users can target a maximum of 12 sets through the Gateway each annual cycle. The site is open for vacancy browsing from March each year, and students have a window that lasts the whole of April to submit their applications. Participating chambers conduct interviews in June and July before making offers in August. 
The Gateway application format requires users to be succinct. In most cases a maximum of 200 words or so is all you'll get to answer questions like 'Why do you wish to become a barrister?' and 'What areas of practice are you interested in and why?' Bear in mind that long answers are not necessarily better. "Whoever reads your application will have to read a lot of them, so do them a favour and get to the point rather than trying to fill the boxes all the way," one pupil advised. Indeed, try to strike the right balance between detailed and snappy answers, and definitely leave out that one time you went to band camp. 
A good number of sets recruit pupils outside the Gateway machinery because they don't like its format or feel applicants' interests will be better served by other means. The application method at each of these non-Gateway sets will be different. Some choose to mirror the Gateway timetable in their own application procedures, but others run on their own schedule, which can put candidates in a tough spot: what do you do, for example, if a non-Gateway set makes you an attractive offer before your 12 Gateway applications play out? At that point, the decision is yours. 
Fortunately, most sets that eschew the Gateway lay out the specifics of their application processes on their websites, so read up accordingly before ruling yourself out for any opportunities.
Interviews: getting them right 
So you've got an interview – congratulate yourself because that's already an achievement. Do yourself a favour and make sure you look the part by dressing neatly and discreetly: tidy up your hair, floss your teeth, straighten your tie, do up your jacket. Most chambers will be grading you on standard criteria, and that includes everything from intellect and personality to whether your suit is rumpled or not. 
Most sets operate two rounds of interviews/assessments. The ins and outs of procedure at each chambers vary quite a bit, but thankfully most tell you what to expect on their website. The first round is often a standard sit-down interview, though these depart from tradition in their brevity – ten to 15 minutes is typical. The interview may focus on a topical legal question or a discussion of the current issues in your prospective practice area, and will most likely involve a short investigation into you and your application form.
An increasing number of sets ask specific pre-set questions to each candidate to probe for certain competencies, analytical ability and advocacy skills. You might also be asked to complete a written test or group exercise where you have to argue a point against or alongside others.
Remember: you'll face a panel that wants you to stand out, so do your best to impress by keeping up to date with industry ongoings. The Times' Law supplement, Guardian Law and Current Awareness – an excellent daily blog you can have e-mailed from the Inner Temple library – should all be on your radar. You should also think about your CV and how you can account for questionable circumstances like disappointing grades or a rather flimsy work experience section.
If you make it to a second interview round, you'll probably find yourself in front of a large panel comprised of a cross-section of people from chambers. By and large the panel will aim to assess the depth of your legal knowledge, advocacy potential and strength of character through some kind of legal problem given in advance.
Criminal and mixed sets commonly give interviewees an advocacy exercise, such as a bail application or a plea in mitigation.
This is your moment to show what a brilliant advocate you are. The interview panel will probably try to catch you out or play devil's advocate against whatever point of view you choose to argue, but don't let them push you around. If you can support your position then stick to it – resolve is just as necessary for a career at the Bar as receptivity, and recruiters want to know that you can fight your corner. As one observed, "it's amazing how many people can't stand up for themselves, which is essentially what we want to see."
Criminal and mixed sets commonly give interviewees an advocacy exercise, such as a bail application or a plea in mitigation. (A word of advice: the basic structures to such matters fit on a post-it, so note them down and keep them with you at all times.) Additionally, the majority of sets pose a legal problem – for example, you might be asked to interpret a piece of statute or compare several judgments and give your view on a case study – with the amount of preparation time ranging from ten minutes to a week. Make sure you take along an appropriate practitioner's text to your interview unless you know that one will be made available to you. 
Chambers generally aren't looking for faultless knowledge of substantive law so much as an insight into how your mind works. As one seasoned interviewer explained, "we're more interested in seeing how a candidate approaches a problem than whether or not they get the right answer." Finally, a second interview is the time when a professional ethics question may raise its head. You can prepare by reading up on the Bar's Code of Conduct, available on the Bar Standards Board's website. 
Try, try and try again? 
All's not lost if you still don't have pupillage by the time you've finished the BPTC. While it may seem like a grim prospect, an enforced year out offers a good amount of time to bulk up your CV and make yourself more marketable. "It's worth trying again next year if you plan to use your time wisely," said one pupil we spoke with who faced rejection a few times around. "You've just got to be persistent and make sure you're helping yourself become a better candidate."
If you're interested in a specialist area of practice (like tax) you could consider a master's degree; however, do be aware that simply completing a year of postgraduate study will not in itself help you secure a pupillage. Seeking out some sort of useful practical work experience is a better way of boosting your chances. 
Working as a paralegal or with an organisation that undertakes activities related to your area(s) of legal interest is a great way to make use of a year out. We've interviewed plenty of lawyers who secured pupillage following a period with a company, charity or non-profit organisation. And – though this may sound confusing – quite a few commercial sets like recruiting pupils who have previously completed a training contract at a City firm and qualified as a solicitor. While this isn't a route we recommend taking, it is a reflection of the advanced levels of background experience and knowledge that top sets now expect from their recruits. 
Pupillage 
If you manage the long, bumpy road that is gaining pupillage and come out the other end successful, many congratulations! Now the hard work really starts. The pupillage year is broadly split into a first, non-practising six months and a second six, when pupils may be permitted some court action. Most sets further divide the year to include a number of seats, often with a different supervisor for each. 
During their first six, pupils are generally tethered to their supervisor(s), shadowing them at court and conferences and in chambers and getting to grips with tasks like research or drafting pleadings, advice and skeletons, usually for matters their supervisor is working on.
The nature of the second six depends on the specific area of practice. At a busy criminal set it can mean court every day. Likewise, many civil or commercial sets specialising in areas like employment, PI, construction or insurance send their pupils out up to three times a week. Big commercial or Chancery sets, on the other hand, often prefer to keep pupils in chambers throughout the year, either for the purposes of assessment or because the nature of the work means pupils are simply too inexperienced to do oral advocacy.
Check out our Chambers Reports to find out more about the day-to-day work of a pupil. 
Tenancy 
Tenancy is the prize at the end of the year-long interview that is pupillage. An offer of tenancy is effectively an invitation from a set to take a space in their chambers as a self-employed practitioner, sharing the services of the clerking and administrative teams.
How many tenants a set takes on post-pupillage generally depends as much on the amount of space and work that's available in chambers as it does on the quality of the candidates at hand. If you're curious about a set's growth, view the list of members on its website and check how many new tenants have joined in recent years, then compare that against the number of pupillages offered in the same period.
Civil and commercial sets have higher pupil-to-tenant conversion rates than criminal sets.
Tenancies are usually awarded after a vote of all members of chambers, following recommendations from a tenancy committee, clerks and possibly pupils' instructing solicitors. Decisions are commonly made in the July of the pupillage year, allowing unsuccessful pupils time to cast around for other tenancy offers or a 'third six' elsewhere.
There's evidence to suggest that civil and commercial sets have higher pupil-to-tenant conversion rates than criminal sets. Indeed, it is not uncommon for a twelve-month criminal pupillage to be followed by a third or subsequent six somewhere other than at a pupil's first set. That said, plenty of commercial pupils also find themselves in need of a third-sixer. The general rule is that if a third six is not successful, it is perhaps time to look outside the Bar.
One thing is sure about a career at the Bar: applicants need to be resolute. Success won't come your way unless you're confident in your ambition and ability.