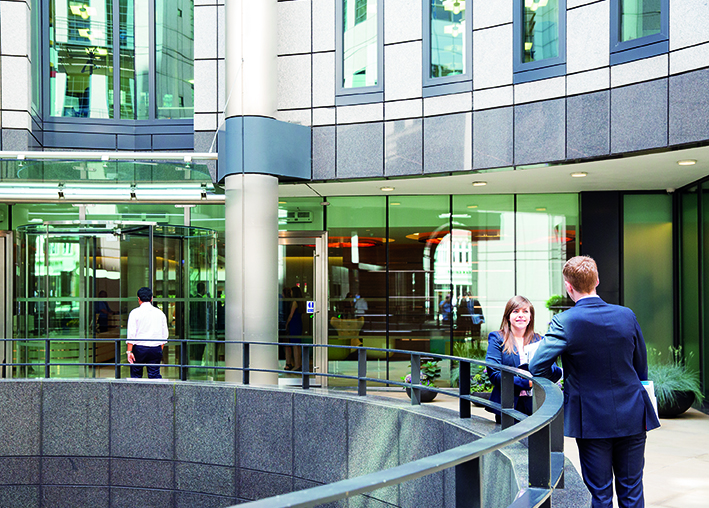 If you don't know your M from your A and scratch your head every time someone says 'corporate law', don't sweat it. We've asked some of Freshfields' transactional experts to explain what they do.
Student Guide: What is corporate law?

 
Hannah Constantine (associate): Corporate law involves giving legal advice to all kinds of companies and other organisations on their corporate structure, transactions (e.g. mergers and acquisitions), governance, disclosure requirements (e.g. annual reports and stock exchange announcements) and general legal issues.
Peter Lu (associate): At Freshfields, corporate law mainly means big-ticket M&A transactions, headline IPOs, lifesaving restructurings and the governance issues that you read on the front page of the FT or the Wall Street Journal.
SG: What do partners do?
Ben Spiers (partner): Win work – ideally – and then do it. Or at least do parts of it and make sure the rest of it gets done.
SG: What do associates do?

 
HC: 'Associate' is a broad job title that covers everyone from newly-qualified lawyers to those just below partner level. At the more junior end, they will be drafting simpler documents, researching legal issues and co-ordinating processes. As they progress, they will take responsibility for increasingly complex documents and the strategy and management of transactions. They will become the primary point of contact for clients and also become managers, mentors and recruiters of trainees and other associates.
SG: What do trainees do?

 
Aaron Bassett (trainee): Trainees will often be trusted to manage the signing and closing processes on a transaction. This is a great experience. You will put together signing and closing steps plans/action lists, co-ordinate with the other advisers (both internally and externally) to ensure that everything goes smoothly and to plan and, of course, deal with the post-signing/closing admin. This can be an exciting (and at times frustrating) process. People really appreciate a smoothly run signing/closing process and it can be a stepping stone to better quality work if you do it well.
HC: As well as helping out on ad hoc tasks, trainees are likely to take ownership of co-ordinating key processes (e.g. due diligence, prospectus verification or the negotiation and signing of several hundred ancillary documents at once). They should be assisted by paralegals and supervised by associates, as well as receiving rigorous training, to feel stretched yet supported throughout their training contract.
SG: Where can trainees expect to be in five years?

 
PL: You would be a mid-level associate and – hopefully – the primary contact on a number of matters and negotiating major portions of transactions.
AB: At Freshfields those who are more internationally-minded can expect to have already embarked on, or be about to embark on, a network secondment to one of our international offices. Associate secondments last much longer than the six-month trainee secondments (typically two to three years). For those who prefer to stay closer to home: you can expect to be sent on at least one client secondment within your first two to five years as an associate. You will be expected to be a fully integrated member of the client's legal team and will often work side by side with their General Counsel.
SG: What would you say about the future of the M&A market?

 
PL: The word you often hear is 'uncertainty,' but I see a lot of opportunities (e.g. the rise of China outbound M&A). The world is changing in front of our eyes. If we're willing to learn and adapt, the sky's the limit.
SG: And the legal market in relation to it?
BS: A global elite is emerging and this will become clearer over the next few years. These are international law firms that can do cutting edge work for corporates and financial investors across geographies and sectors. More work will become commoditised and disaggregated and so this global elite will need to make sure their product does not fall into that bracket. For those that do not make that set then differentiation – other than on cost grounds – will be key.
SG: How can trainees brush up on their knowledge of the corporate world?

 
HC: You don't have to spend a fortune on business news subscriptions. The BBC News website has a good business section, as do most mainstream newspapers. The Saturday edition of the Financial Times is less dry than the Monday-to-Friday editions, and The Economist (which may be available to read for free at your university library) is full of well-written articles.
SG: How can trainees pass the interview process?

 
BS: Be yourself. We are fortunate to get lots of very clever and driven candidates. Those that make it to interview should use that opportunity to find out whether the firm fits them. Getting that far means you fit some of the bill so if this one does not work then another will. Make sure you ask questions that you really want to know the answer to. Don't show off, be confident and (try to) be interesting.
HC: I interview a lot of candidates for training contracts and I always ask myself whether I would like to have them on my transaction team at a high-pressure moment. Candidates must demonstrate that they would have the curiosity and analytical ability to spot a hidden problem and take the initiative to raise and solve it in a logical way – even when it is late at night, pressure is running high, and the last thing they need coming between them and their bed is another task. Having those qualities will make the difference between enjoying the job and finding it miserable!
AB: Succeeding at interview is about convincing the interviewers that you deserve a vacation scheme/training contract ahead of the thousands of other candidates who have also applied. In that respect, building a rapport with your interviewer is crucial. Ultimately, the interview is a conversation designed to show not only how capable a candidate is, but also that they would fit in well at the firm.
SG: Describe the opportunities unique to Freshfields.

 
PL: You will have the opportunity to counsel world-class enterprises, including many Fortune 500 companies, on their most complex legal issues. You will be given substantial responsibilities from an early stage of your career and the firm will provide the necessary support which would enable you to practice law at the highest level.
Depending on the complexity, a transaction normally involves one or two corporate associates and a corporate trainee at Freshfields. This means a trainee is an integral part of a small team which affords our trainees the opportunities to quickly take on meaningful responsibilities and work directly with clients.
BS: We are of course very international so travel is an obvious opportunity.
AB: Three month seat rotations. We're the only law firm in the City to offer them. This flexibility is hugely beneficial as a trainee. It allows you to tailor your training contract to those areas which interest you most. You can approach your training contract with a truly open mind, knowing that you can see up to eight departments across the two years.