What seats do firms offer?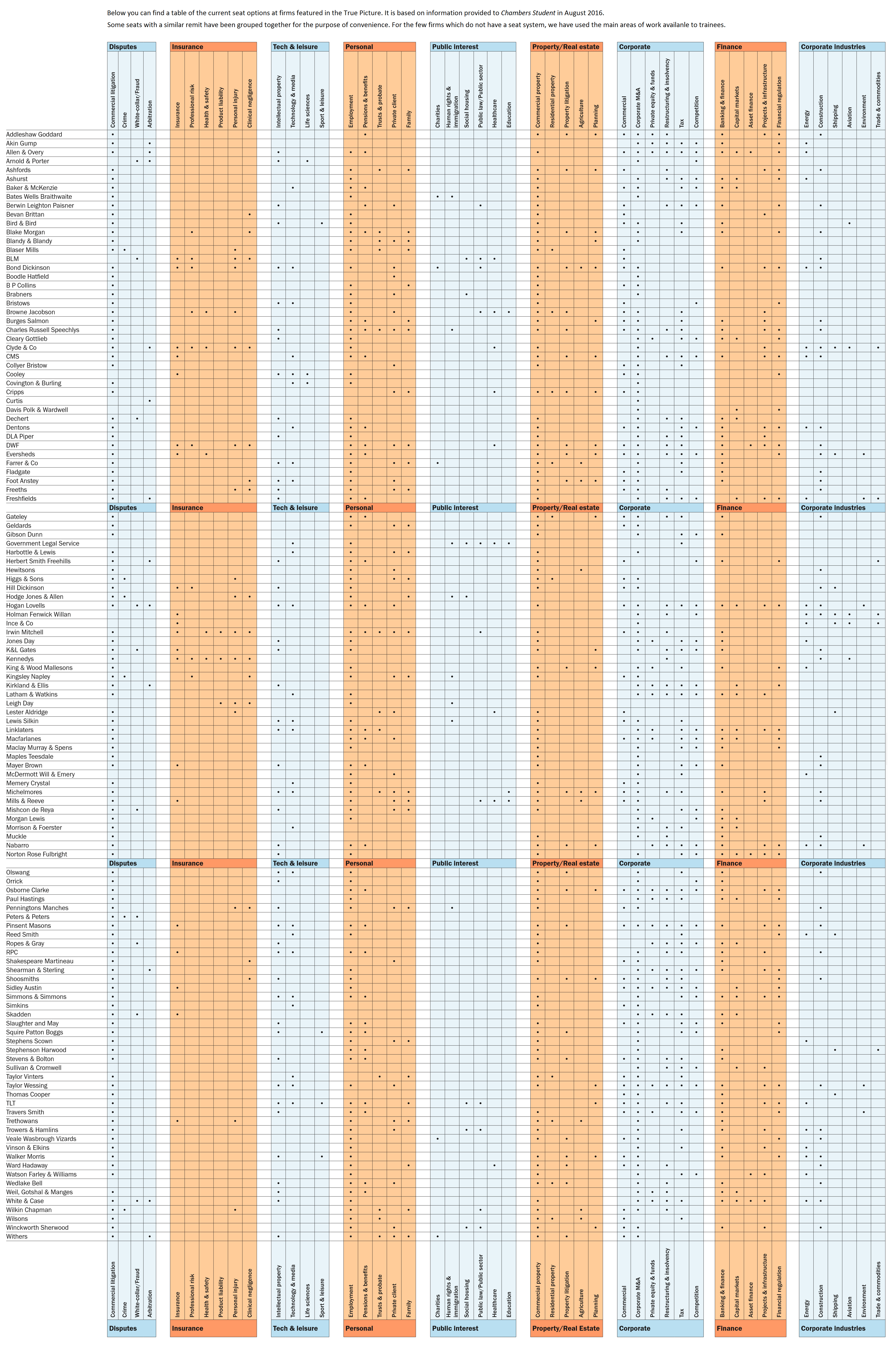 Find out what's on offer at different types of law firm.
The True Picture - independently researched reviews of over 100 firms
* Note: the information in the table above was accurate in August 2016. The seats which firms offer are
always subject to change, and not all seats will be on offer at each rotation. If you have your sights set on a
particular practice area, always check its availability with a firm first before embarking on an application.