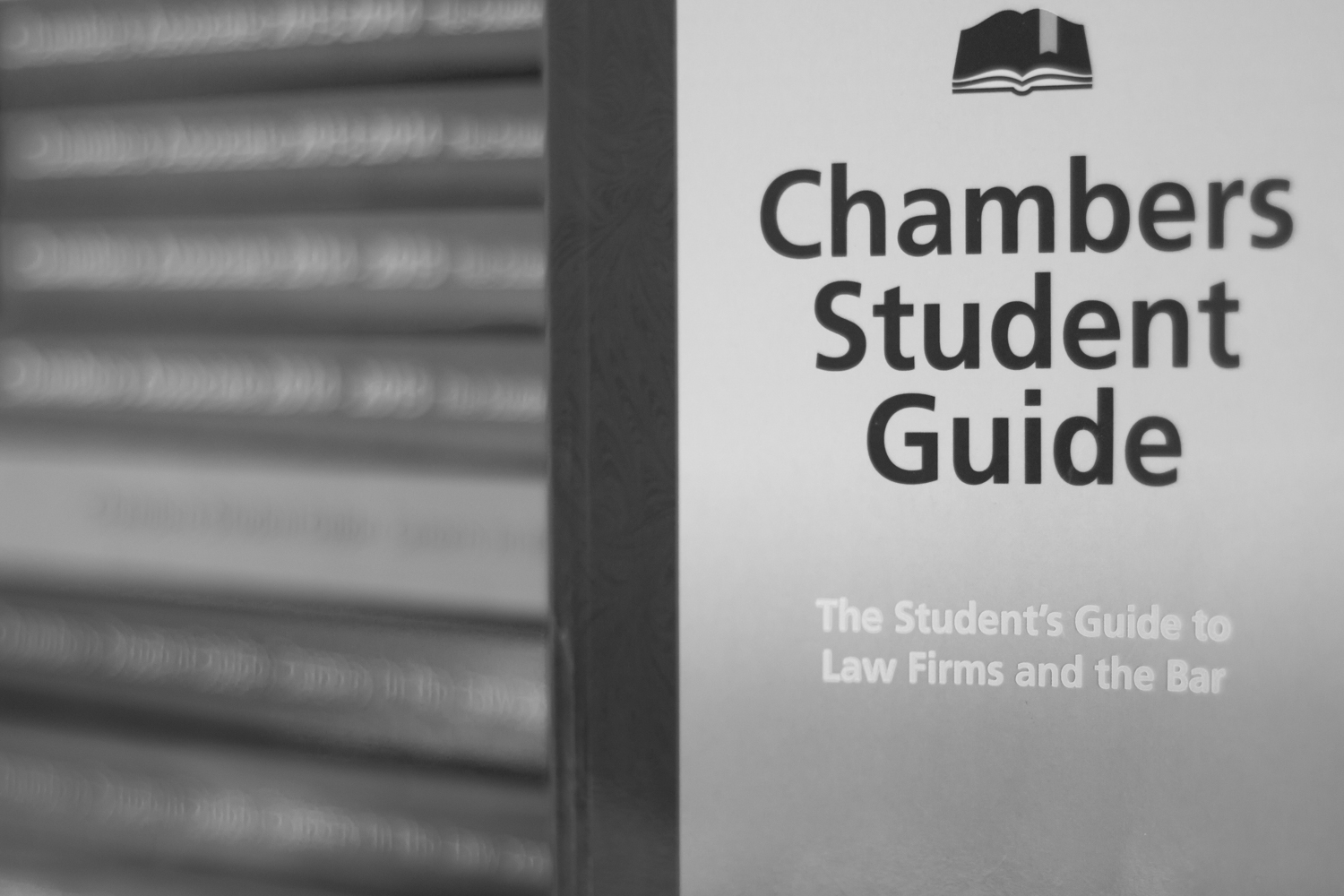 For 18 years, Chambers Student Guide has given students the information, tools and confidence to help them make a sound career decision.
The Chambers Student Guide is the only publication with these three key ingredients:
The True Picture: independent, unbiased reviews of the training schemes at the leading law firms, based on in-depth interviews with hundreds of trainees. The trainees were selected by us, not by their law firms, and they spoke to us freely and frankly under the protection of anonymity.
Chambers Reports: a look at life inside the top barristers' chambers. These reports were written after visits to each of the sets and interviews with pupils, barristers and clerks.
Law school reviews based on feedback from students who have completed courses at each of the schools, plus interviews with course directors.
Chambers and Partners – legal publishers
All the guides we publish have one thing in common – they are independent. In a market flooded with publications for law students we take great pride in this fact. No-one's money influences what we say about them. 
For over 20 years, Chambers and Partners has published the world's most trusted guides to business law. Our research covers 185 territories worldwide. For more information, visit www.chambersandpartners.com